Hot and freshly baked soft cheesy garlic bread with fresh herbs on a cold winter evening is something we enjoy the most with a cup of black tea! Man! the aroma while baking this goodness was to die for!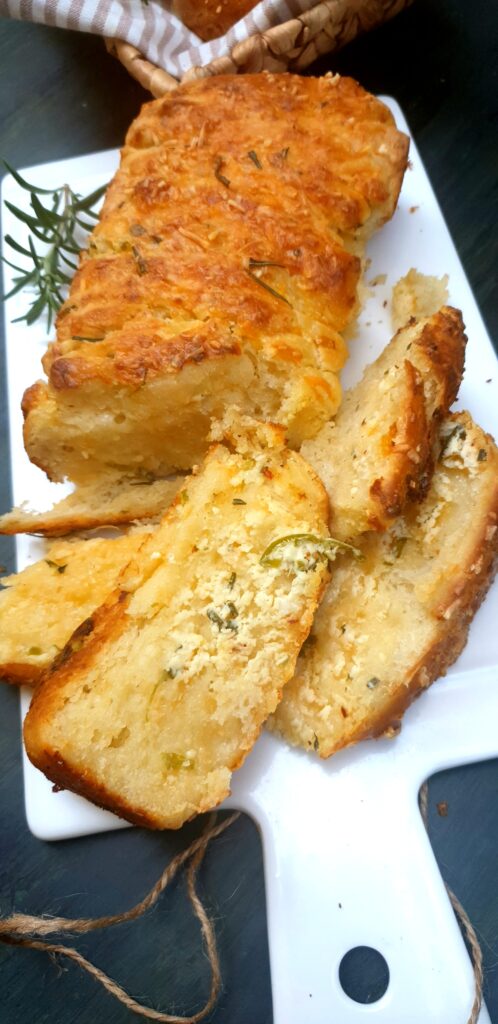 I love baking bread and this pull-apart bread is a favorite from kids to adults everyone enjoys having it by pulling it apart, hehe! Even it is a sweet or savory kind of bread my family loves it! Some of the pull-apart bread I have on the blog are Monkey Bread, http://Honey Comb Bread, http://Pizza Pull Apart Bread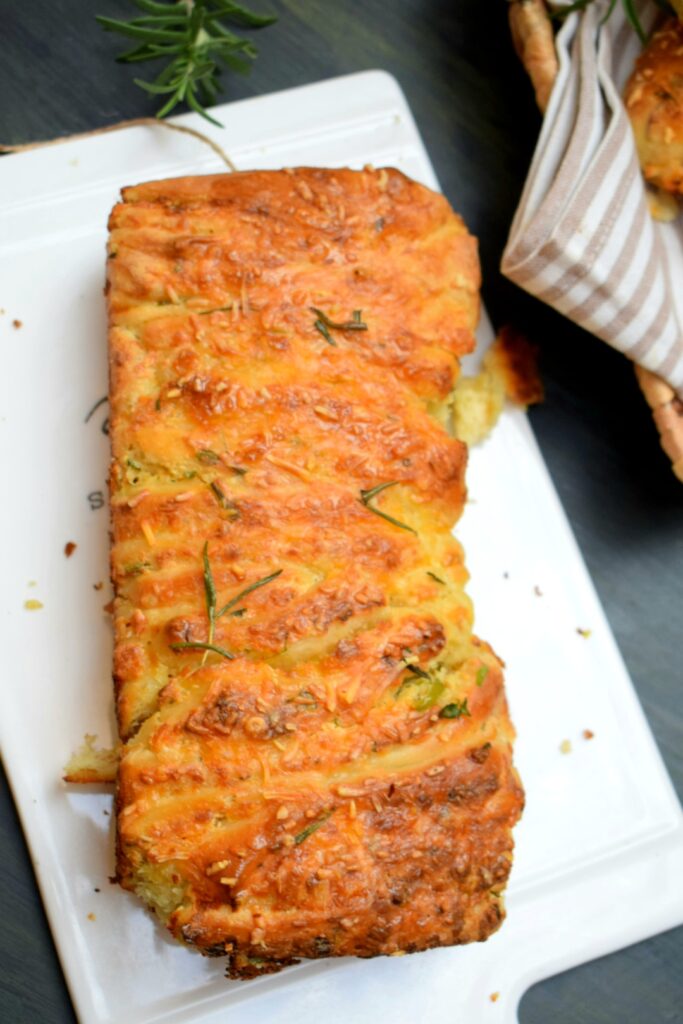 There is something special in baking bread, it always makes me happy! This recipe is very special for me as it is made from fresh herbs grown in my garden! yes, fresh rosemary, oregano, cilantro, chili, and spring onion all grown at home! Check the video to see a glimpse of it!
Ingredients
For Bread
3 cups all purpose flour
1 tbsp sugar
2 tsp yeast
salt to taste
1 cup milk
1 egg
30 gm butter @room temp
Fresh or dried herbs of your choice( i used rosemary and oregano)
For Cheese Spread
6 cubes of cream cheese (room temp)
30 gm butter + some for topping (")
A pinch of salt to taste
Herbs fresh rosemary, oregano
Spring onion
1 green chilly
4 to 5 cloves garlic minced
Some pepper and chilly flakes
Mix all these to make a spread for the bread
Method
Knead the dough well to a soft pliable dough. (refer video)Cover and place it in a warm place for proofing.
Roll the dough to a big rectangular square sheet of 2 inches.
Spread the cheese mixture evenly. Next steps refer to the video
once it raises bake it at 180 degrees preheated oven for 20 to 25 minutes.
Have it warm with a cup of black tea!
Video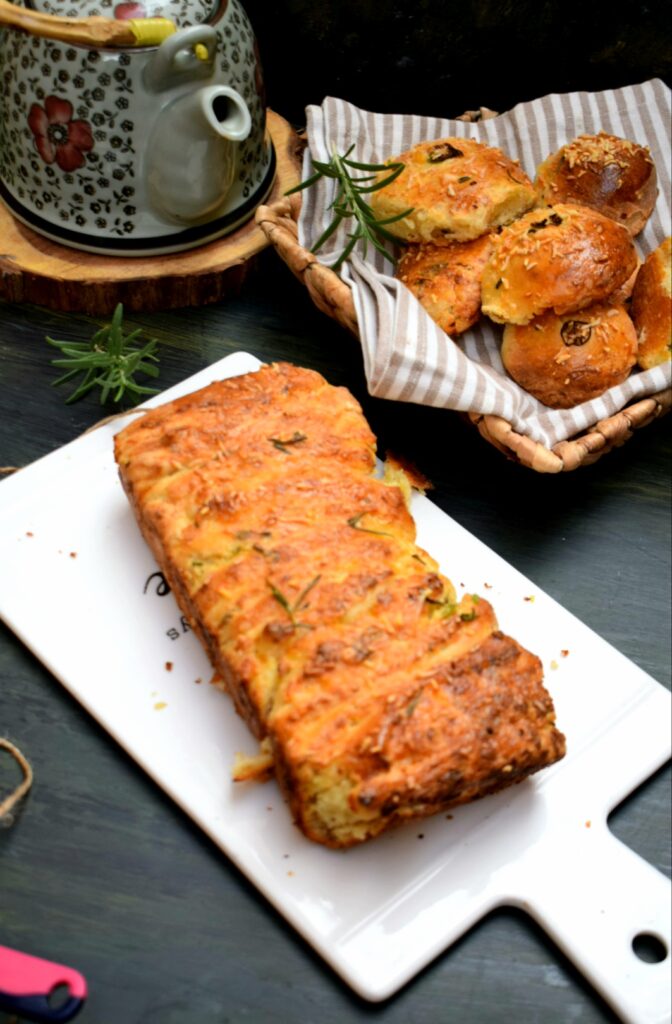 Happy baking! Perfect treat to enjoy on a cozy New Year Eve!
Happy New Year Lovelies!
Bye Bye 2020!