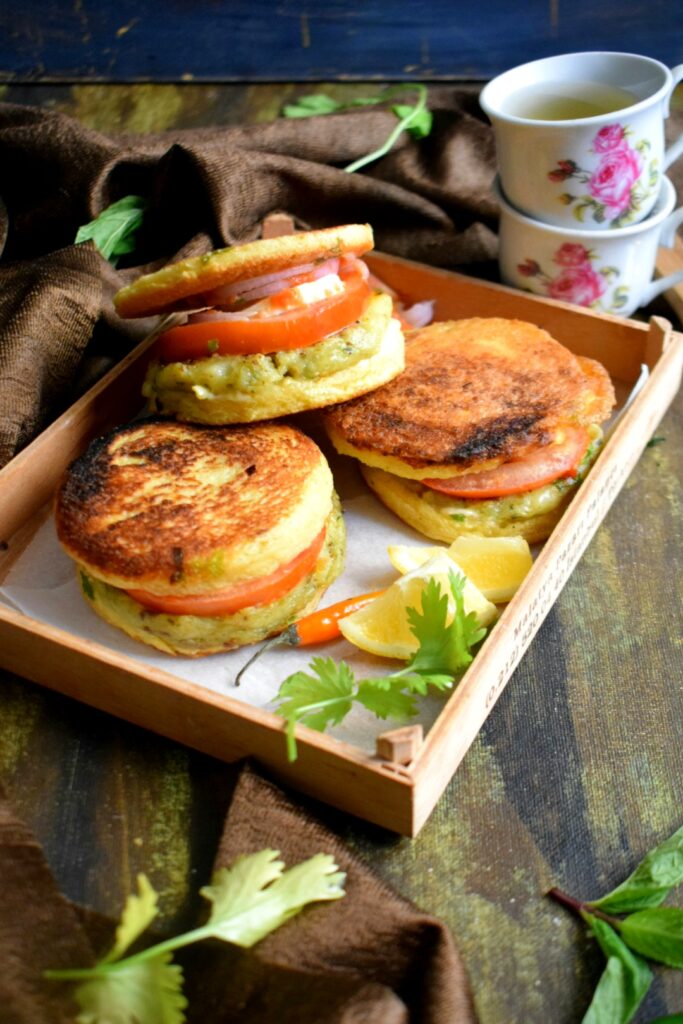 Kebab Sandwich is a crispy sandwich stuffed with a potato patty and boiled egg with the freshness of herbs and hot green chilies! Spicy, tangy and fresh flavored sandwich disks that you will fall in love with in every single bite!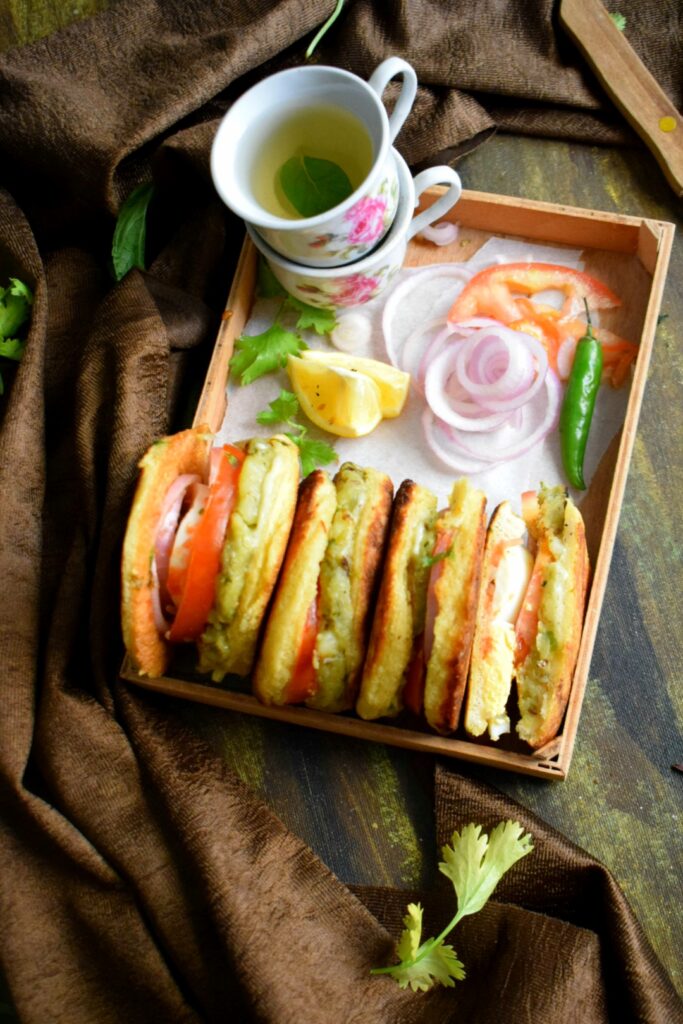 This recipe is inspired by Pakistanis Bun Kebab. For that, they used to dip the pattie in frothy eggs and fry it and then stuff it inside the buns. Here I made a simple sandwich and did the same procedure, believe me, we just loved it! Simple yet so flavorful!
If you see that, dipping a heavily stuffed sandwich and grilling it is difficult you may skip the veggie part, fill only with the patty and boiled egg and then do the same, this will make it easy for you to handle. Have it hot and crispy!
Ingredients
10 Bread slices
2 to 3 green chilies
A handful of coriander leaves
some mint leaves
1 or 2 clove garlic(you may skip it if you don't like it
1 tsp cumin seeds
2 potatoes boiled with salt
lemon juice
A pinch of garam masala
Salt to taste
Other Ingredients
Boiled egg
Veggies like tomato and onion(optl)
2 eggs
some chilly flakes
Chaat masala or any flavoring of your choice
Mayo and some ketchup
Method
Grind the chilies, herbs, cumin and garlic to a coarse paste
Mash the boiled potatoes add the grounded greens, enough salt, garam masala and lemon juice, mix well.
Cut the bread into discs and keep it aside.
Make the patties the same size as the bread.
In a Tawa pour a tbsp of oil or butter and grill it just until it gets charred on both sides.
Now spread some mayo on the bread, place the patty, sliced egg and veggies if you like(don't overcrowd the sandwich) as it will be difficult for you to handle while dipping and cooking) some ketchup on top and cover the bread.
Now in a bowl whisk the egg until fluffy, add chaat masala, chilly flakes and cilantro.
In a pan pour 2 tbsp oil, hold the sandwich tightly dip it in the fluffy eggs and cook it on both sides until crispy on medium flame. Be careful while flipping.
Have it hot and enjoy!
Youtube Video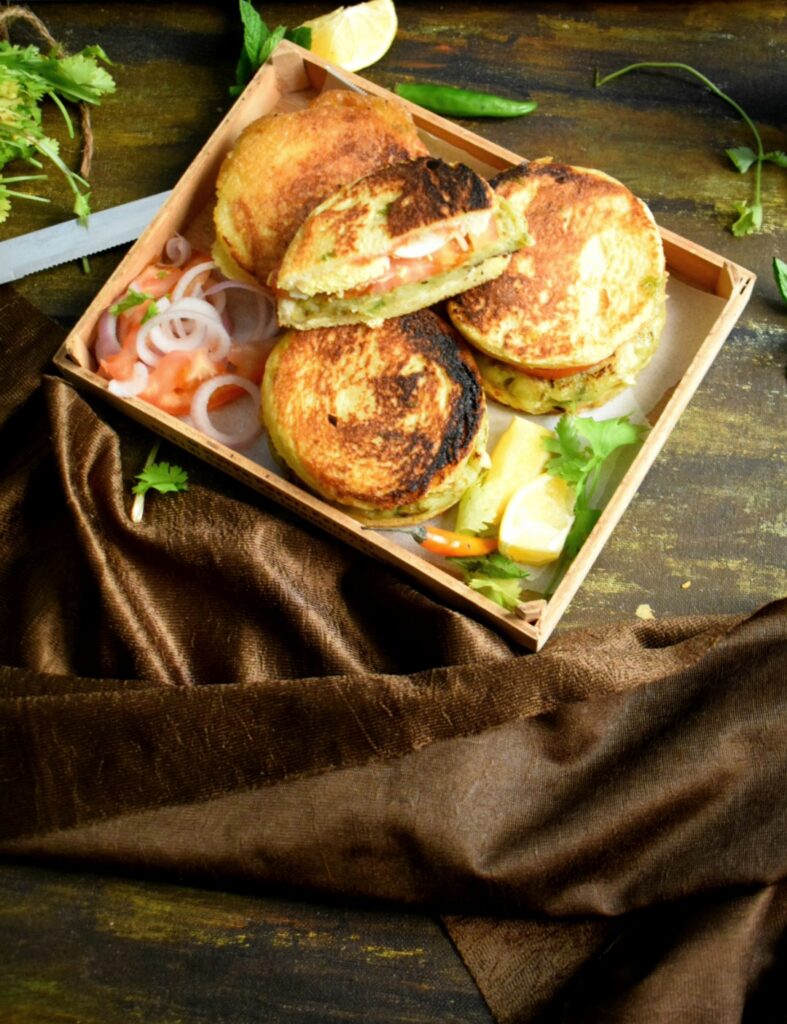 Happy Cooking!