A simple and healthy tomato and wheat based Arabic style Shorba is on the menu today! A filling soup with the goodness of wheat and lamb with a sourness from the tomato is a real comfort food while breaking fast!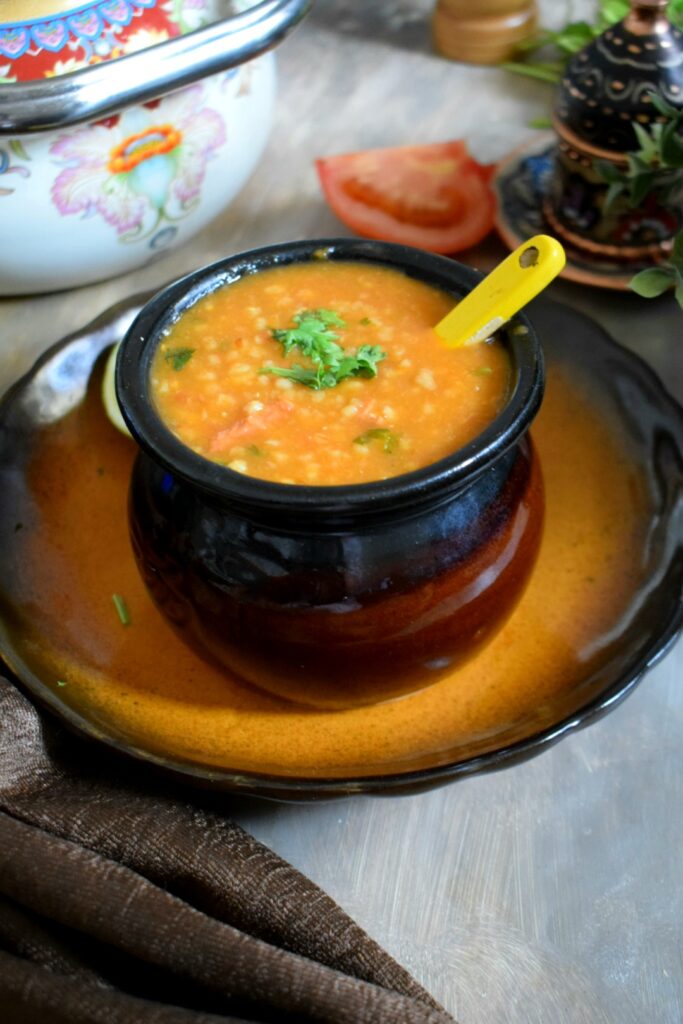 It has a slight sourness from the tomatoes, so you may add more or less as mentioned in the recipe! In authentic recipes, they will not add green chilies much, but here I added 3 to 4 as we like it spicy!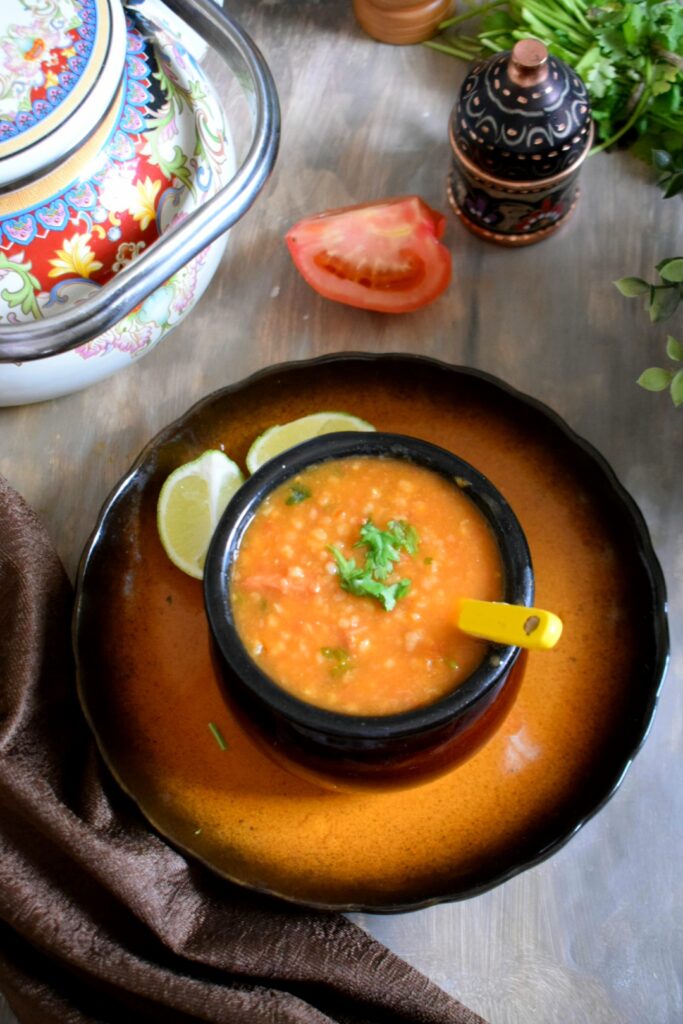 I love this recipe for its simplicity! If you like such soups on your Iftar menu, this one is an addition to your recipe book!! Hope you all got some inspiration and help from me sharing recipes this Ramadan! This is the last post for this Ramadan, stay tuned for Eid Desserts!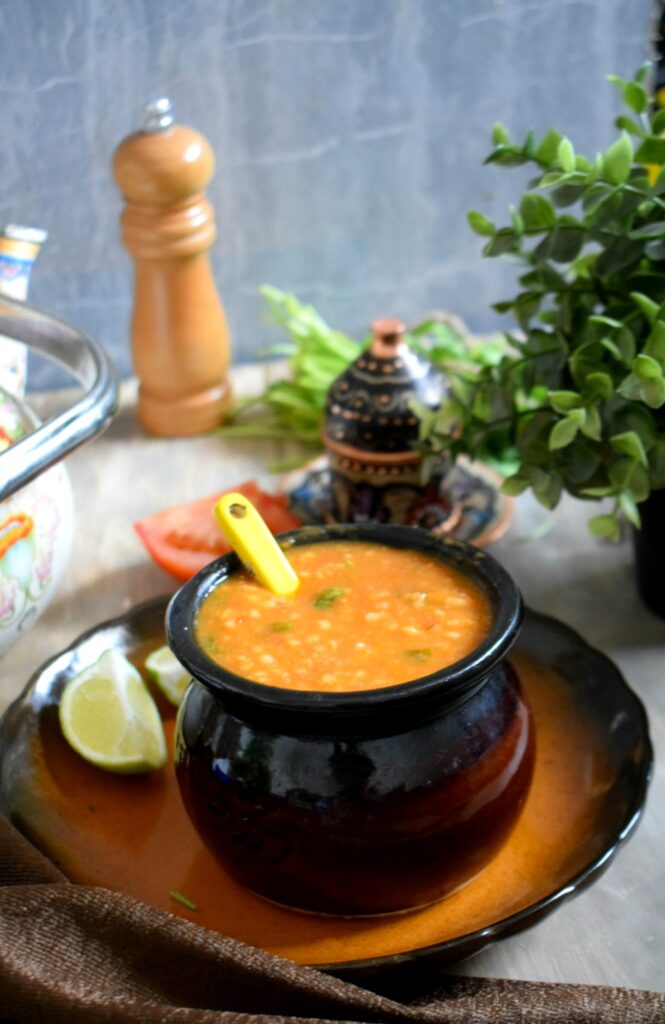 It was my commitment towards my followers that I shared recipes during this tough time too! If you like my recipes, please support my work and do subscribe and share my youtube channel! It is not that easy to create new content every alternative day, click and edit it, and present it in front of you guys, really a long time of hard work is presenting before you all! Thank you so much for all the feedbacks and tried pictures you all shared with me through IG! It really means a lot!😊😊
Ingredients
300 gm boneless beef or mutton
1/2 cup broken wheat
2 medium tomatoes
1 tsp each ginger garlic
3 to 4 green chilies
salt to taste
Spices tie it in a muslin cloth – (1 tsp peppercorns, 1 tsp coriander seeds, 1/2 dried lemon, 3 cardamom pods, 3 cloves )
pepper to taste
Water as needed
Method
In a pressure cooker pour oil, add ginger garlic saute until aromatic.
Add in the mutton pieces and sear them for few minutes on high flame.
Add in the soaked wheat and salt mix well.
Blend tomatoes, green chilies, and tomato paste together and add it to the beef, mix well.
Put the spices and pour enough water, cover the pressure cooker and cook it on low flame for 30 minutes after the first whistle.
Once is done, wait for the pressure to release completely and then open the lid, mix. If it's too watery and you like it a little thick, take 3 to 4 ladle full of wheat with stock and blend it into a paste. Then add this to the soup simmer it for few more minutes and switch it off! Some cilantro too!
Youtube Video
Happy Cooking!