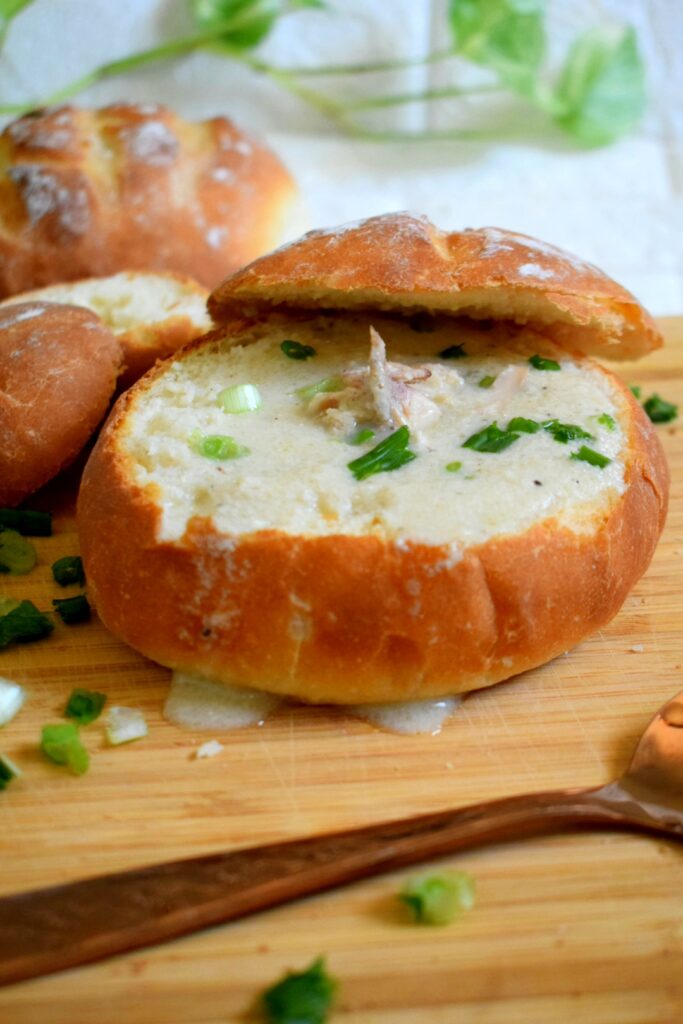 As promised here is the recipe for easy cream of chicken soup! Creamy, rich and so flavorful that you can make without any mess! It is so easy to prepare and the result is far better than a store-bought one!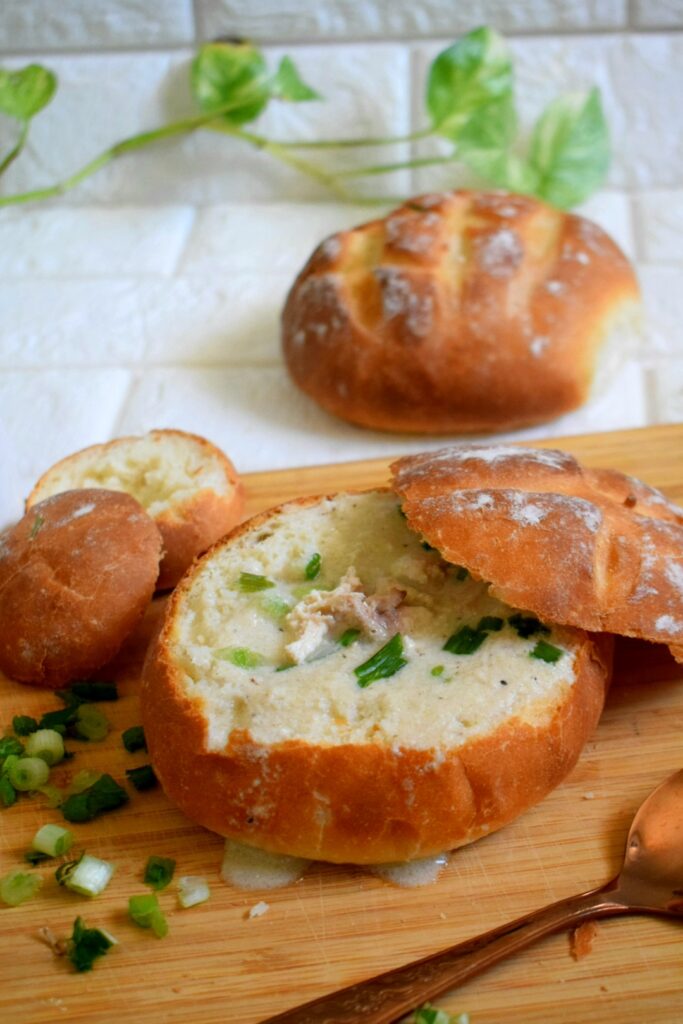 Do you know why is it called Cream of chicken soup? The cooked chicken is pureed along with other flavorings and then thickened with flour! Yes, it is so good with bread! A real treat to warm you on a cozy winter evening!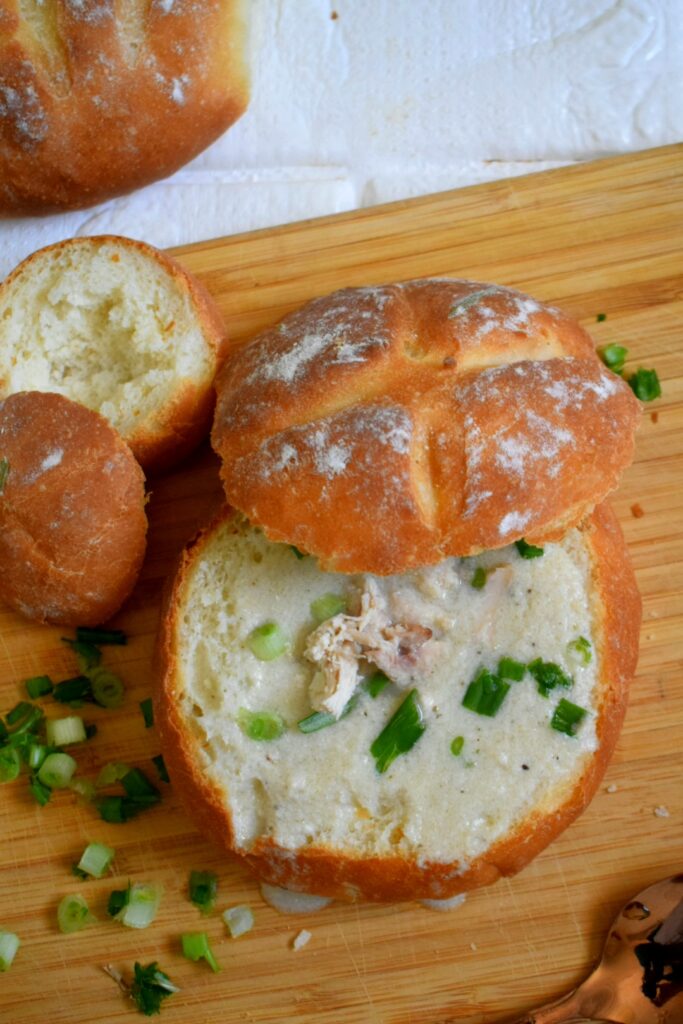 I served it in a bread bowl which I baked freshly! But if you are too lazy to make a bread bowl just make some garlic bread or croutons to serve it along with the soup! This is a simple and my way of making it! Hope you all enjoy it!
Ingredients
400gm chicken
1 small piece onion finely chopped
4 to 5 cloves garlic minced
2 tbsp butter
Rosemary & Basil (if you don't have that use any of your fav herbs)
2 tbs flour
salt to taste
3 green chilies (opt)
4 to 5 cups water
2 to 3 tbsp fresh cream
spring onions
Method Just refer video link below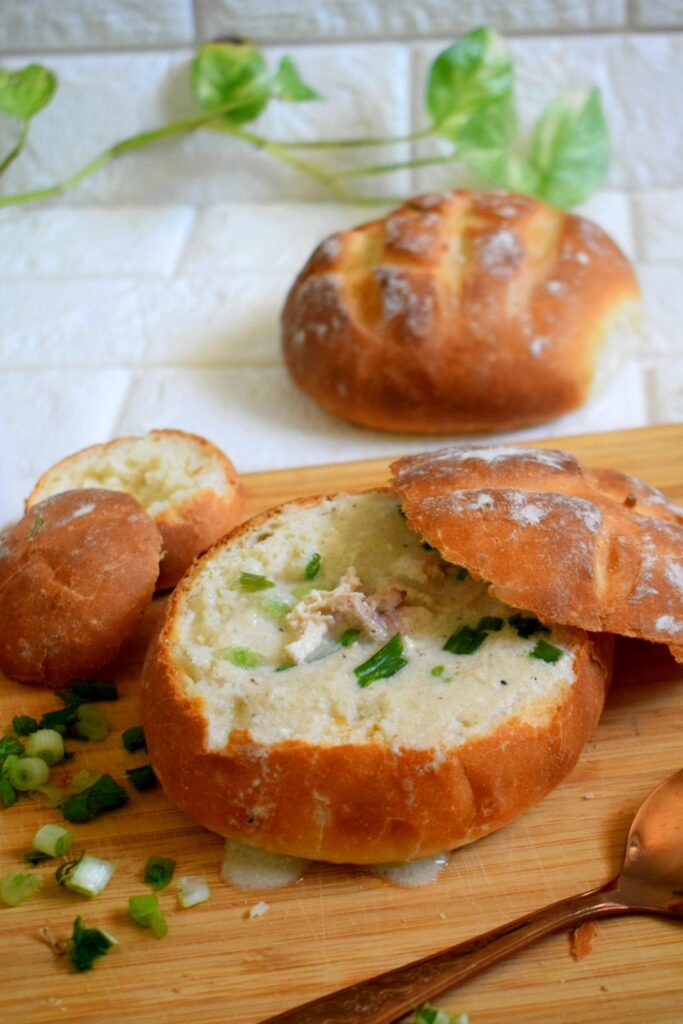 Happy Cooking!