Today I'm here with refreshing thirst-quenchers which is perfect to break the fast or on a hot summer day! Citrus Punch with chia and some jelly bites is a must-try with those little bits of jelly! Cold refreshing drinks are always soothing! Do not skip the jelly part!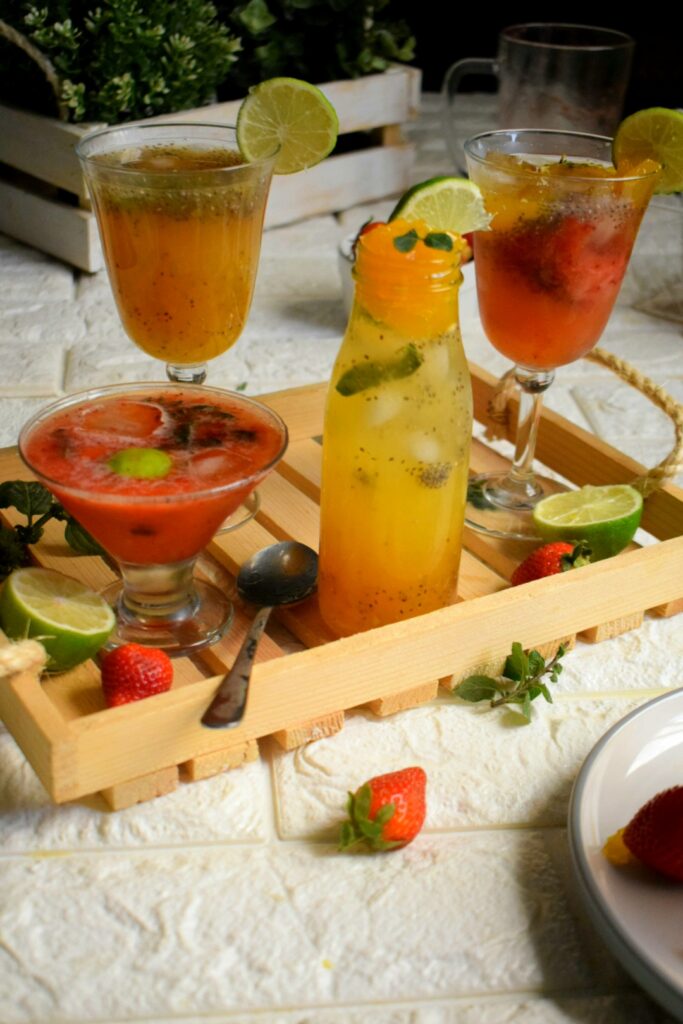 If you don't like you may skip the soda/seven up part! The second drink is Strawberry Mojito which I already shared on the blog updating with a video and a mix of both Citrus and Strawberry drink! Try them out, they are the perfect thirst quencher!
Instead of making simple syrup or sugar churning part, you may skip it and just muddle or mix it along with fruits.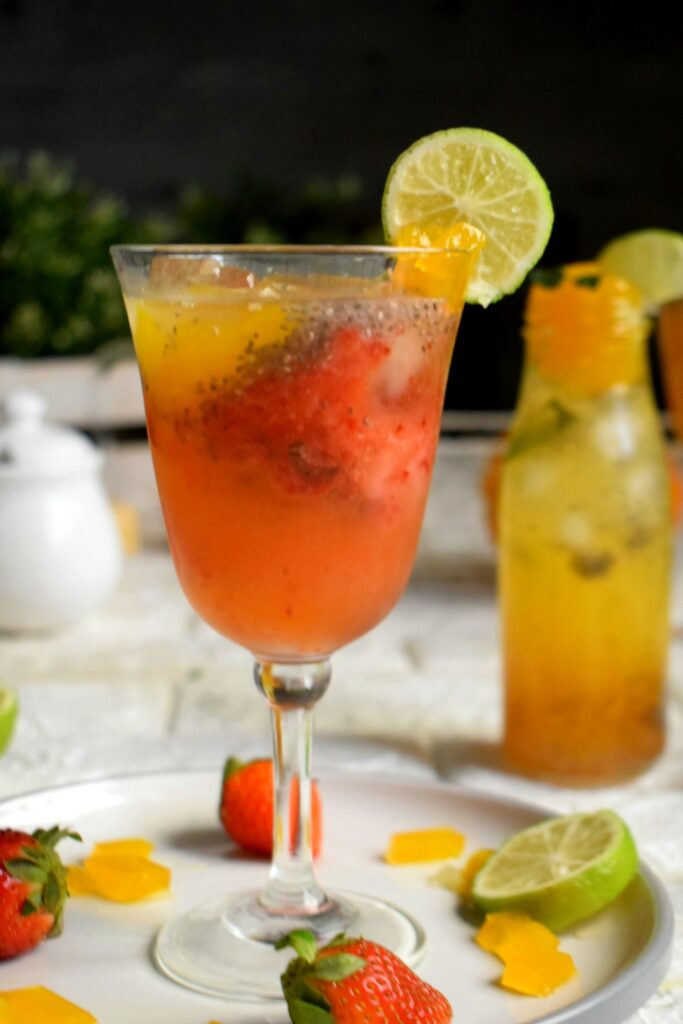 Ingredients
Orange jelly
Soaked chia/sabja seeds
Juice of 2 oranges
juice of 1 lime
sugar to taste or simple syrup
1/2 to 1 cup chilled water
lots of ice cubes
some mint leaves
Soda or seven up
For Strawberry Mojito check the link https://fromykitchen.com/2016/06/06/strawberry-mojito/
Method
Cut jelly and keep it aside
Prepare simple syrup or 1/2 sugar churned with some water and keep it aside(You may skip this part and mix with sugar with orange juice)
Squeeze orange and lime juice add water and keep aside
In a tall glass put lots of ice cubes, soaked chia, jelly simple syrup, orange juice and sevenup or soda, garnish with mint and devour!
Check out the video for all 3 drinks!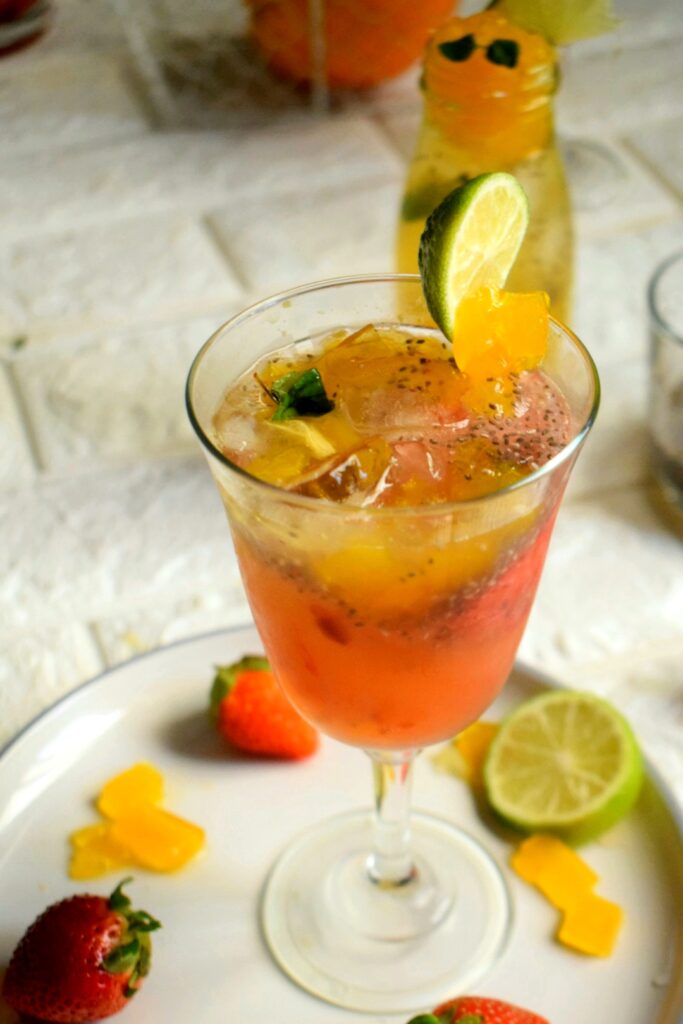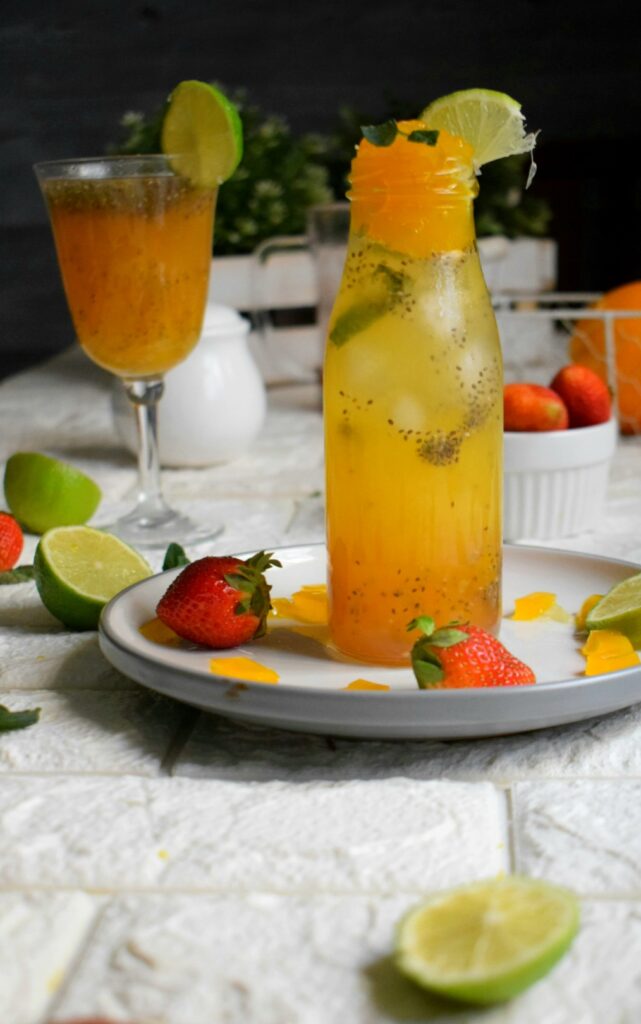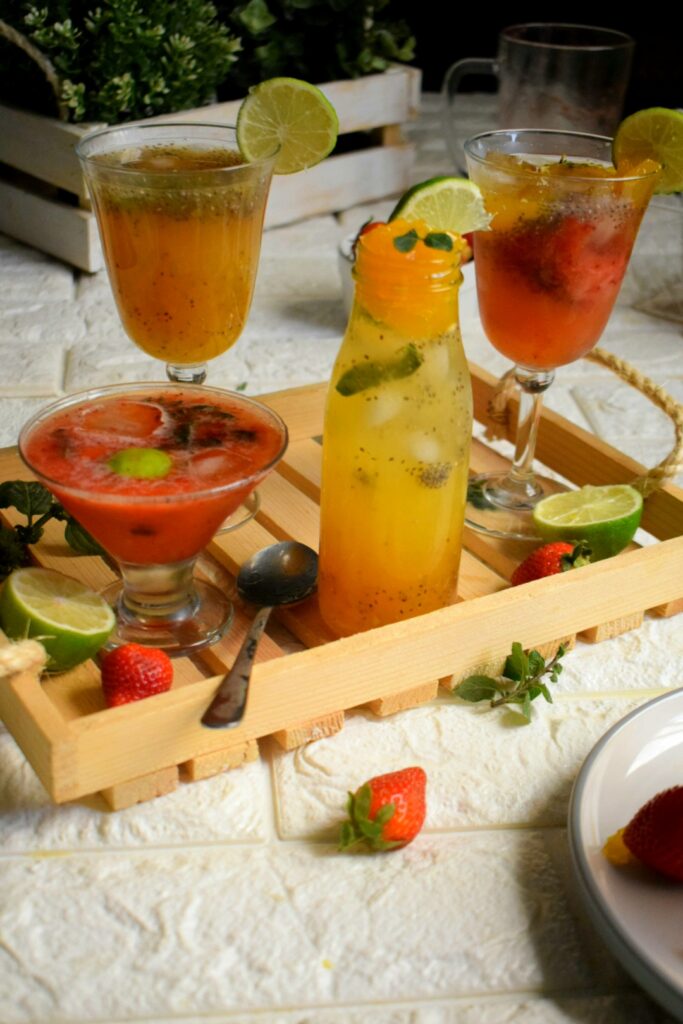 ENJOY!