I don't know how much i'm addicted to this kinda drinks!Really amazing combination of lemon,mint and soda,that's classic one!But whatever with this combination makes me crazy!!Which ever fruit strawberry,cherry,….Its super fabulous!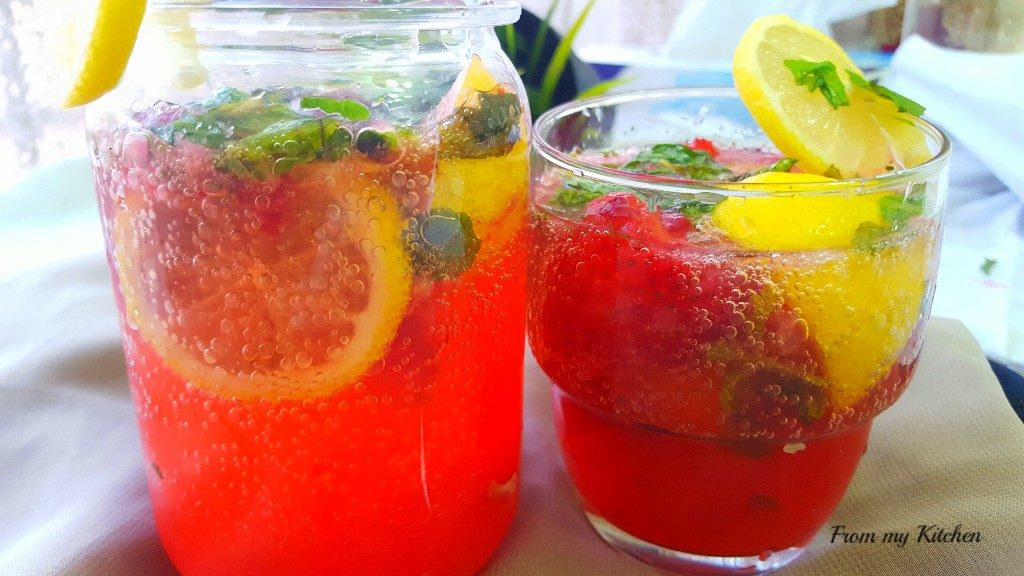 During last Ramadan I started making such sparkling drinks and we fall in love with these!I'm serious hehe!But when my hubby saw an article saying that such drinks are not good while breaking fast(empty stomach)..he stopped buying soda for me!How sad!But Only at the time of breaking fast!After that you can have it.Yes!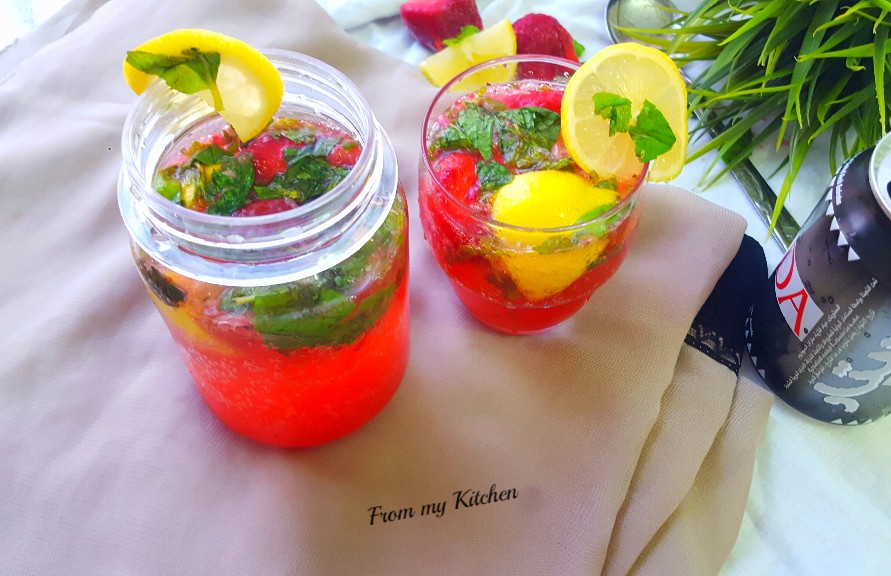 If you never tried this i beg you to try it out!Yes it's too good!No mixer needed,Yaay!Only some muddling and your drink is ready to go!
Ingredients
8 to 10 strawberries(i used frozen)
Some mint leaves
1 lemon
lots of ice cubes
Sugar 4 to 6 tbsp (according to your taste)
Water 1n 1/2 cup
Plain soda
Method
In a big jar add strawberries,lemon wedges,mint 1/2 cup water and sugar.Then with the help of a muddler or masher squish and stir it until sugar dissolves.(you can also make sugar syrup and add in this).Add rest of the water stir and check for sweetness. Add more if you want,(remember we will add soda later.)
When you are ready to serve ,Take a tall glass Pour 1/3 of this strawberry mix,put lots of ice cubes pour soda and use it immediately.
Tip:If you are using frozen strawberry thaw it for a while,that will makes to handle it easily when muddling!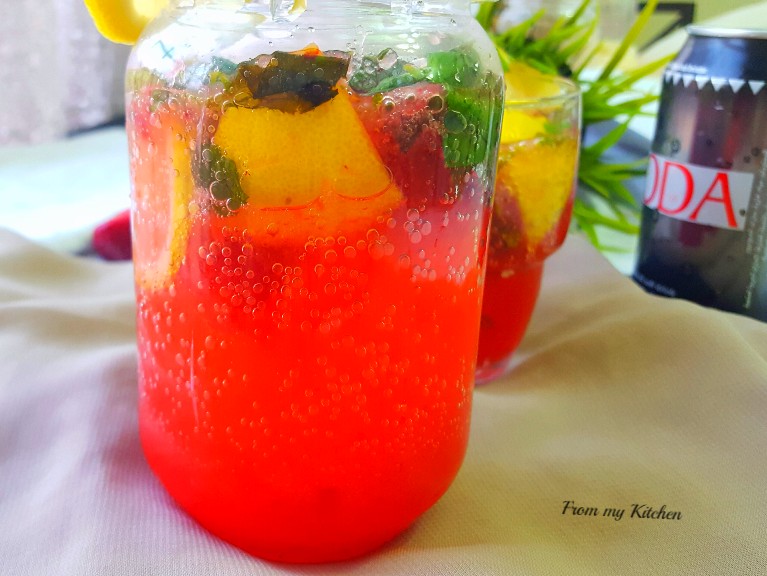 Im telling you it's such an amazing drink!Especially during the summer nothing can boost your energy level as much as this one can do(i really think so)hehe!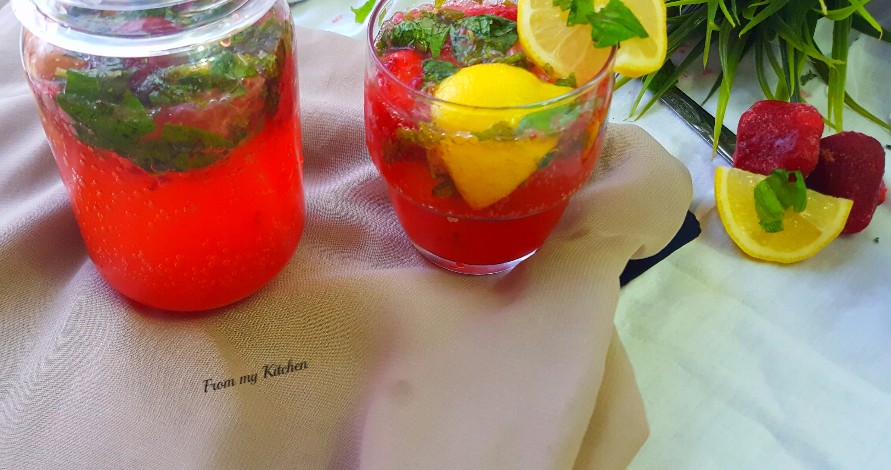 Relish!