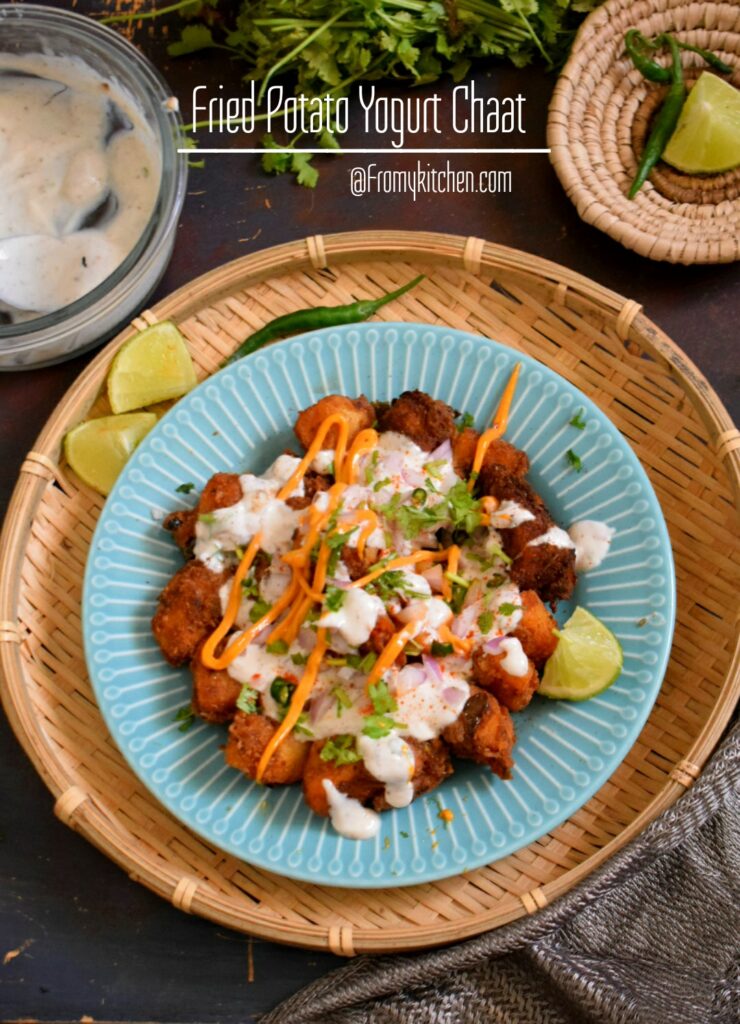 A crispy flavorful fried potato loaded with sweet and tangy yogurt sauce with some fresh onion and herbs! Calling out all the chaat lovers for this amazing treat! Tried to create a fusion of loaded fries with an Indian touch!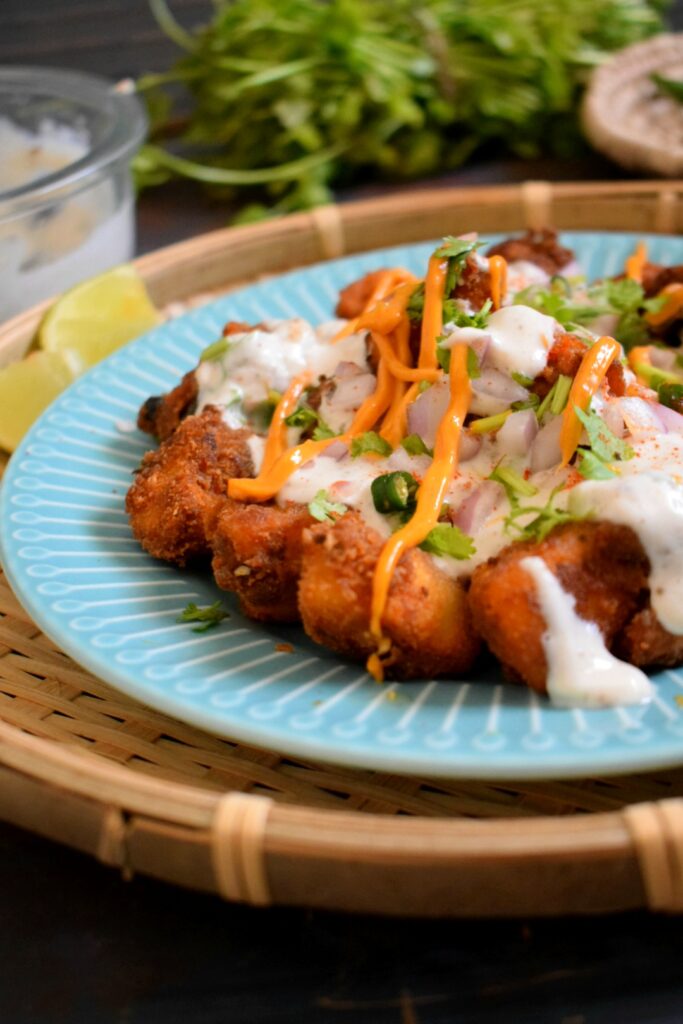 A quick fix recipe for chaat craving! I always love simple and delightful recipes that look appealing and tasty at the same time! Those who follow my recipes may know very well, that my recipes are not at all complicated ones! This is one such dreamy recipe!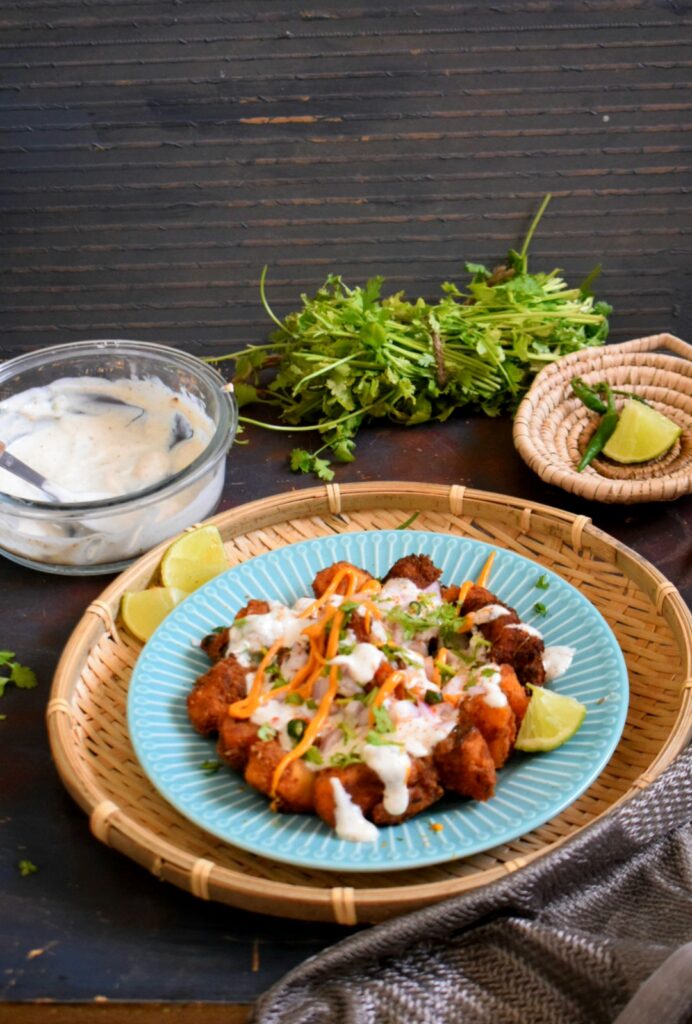 This is a crispy crumb-coated fried potato that you can have as it is or by loading it with yogurt sauce! If you have Imlie and Mint chutney then this one will be heavenly!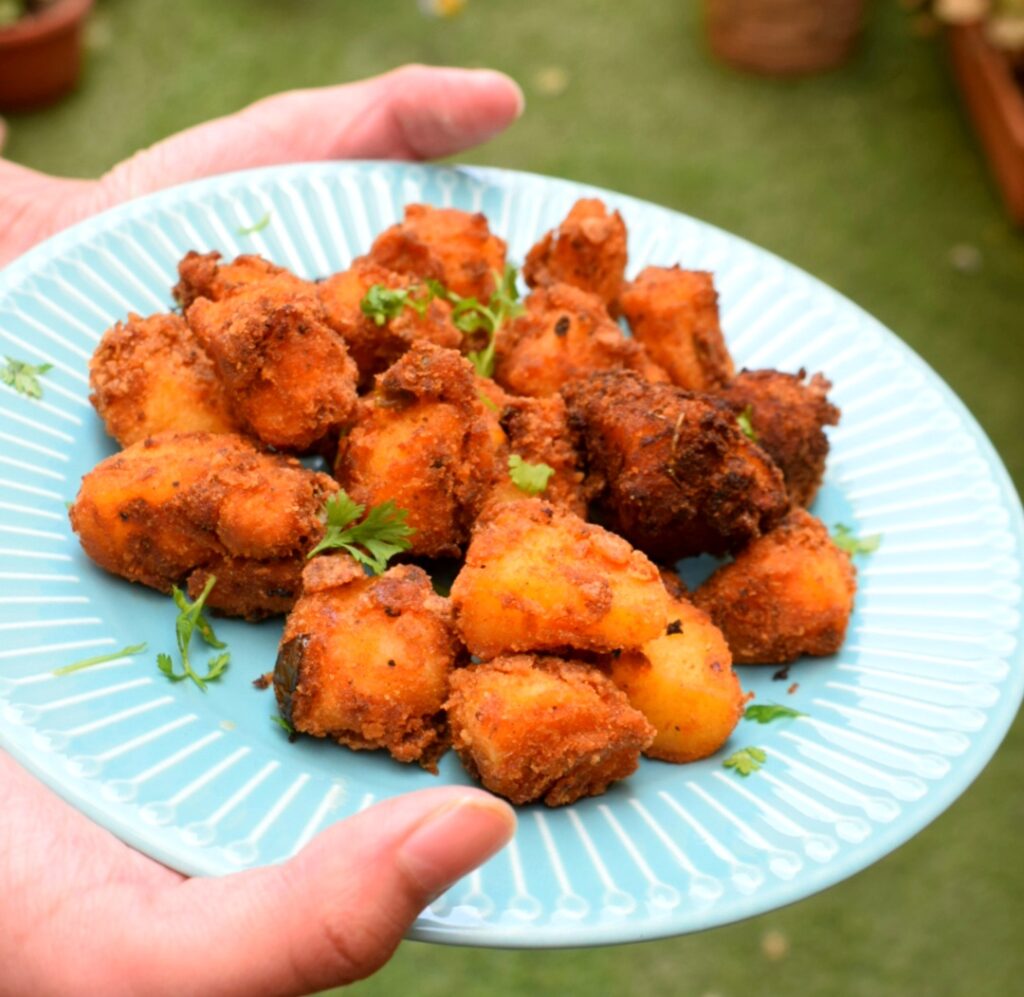 Ingredients
2 whole potatoes boiled 80% cooked(do not over cook it)
salt to taste
1 green chilly
some cilantro
1 tsp pepper powder
1 tsp chilly powder (adjust the spices accordingly)
2 tsp kashmiri chilly powder for color
1 tsp garam masala
Lime juice
Marinate the cubed potatoes with above listed ingredients
3 tbsp maida + mixed with some water to make a semi-thic batter(refer viedo)
Pour this in the potato and mix lightly to coat all the pieces, then coat it in bread crumbs and deep fry it until crisp and golden brown.
For Yogurt sauce
4 to 5 tbsp yogurt or 3 heaped spoon
2 tbsp mayo
2 tsp sugar
3/4th tsp cumin powder
some chaat masala
salt to taste
Some pepper powder and chilly flakes
Mix all these well, Arrange the fried potato in a plate, pour the sauce on top, then if you have green and imlie chutney add that too, load it with some onion and fresh herbs and devour!
FOR MINT&SWEET CHUTNEY FOLLOW THIS LINK https://fromykitchen.com/2016/05/26/pani-puri/
Youtube Video!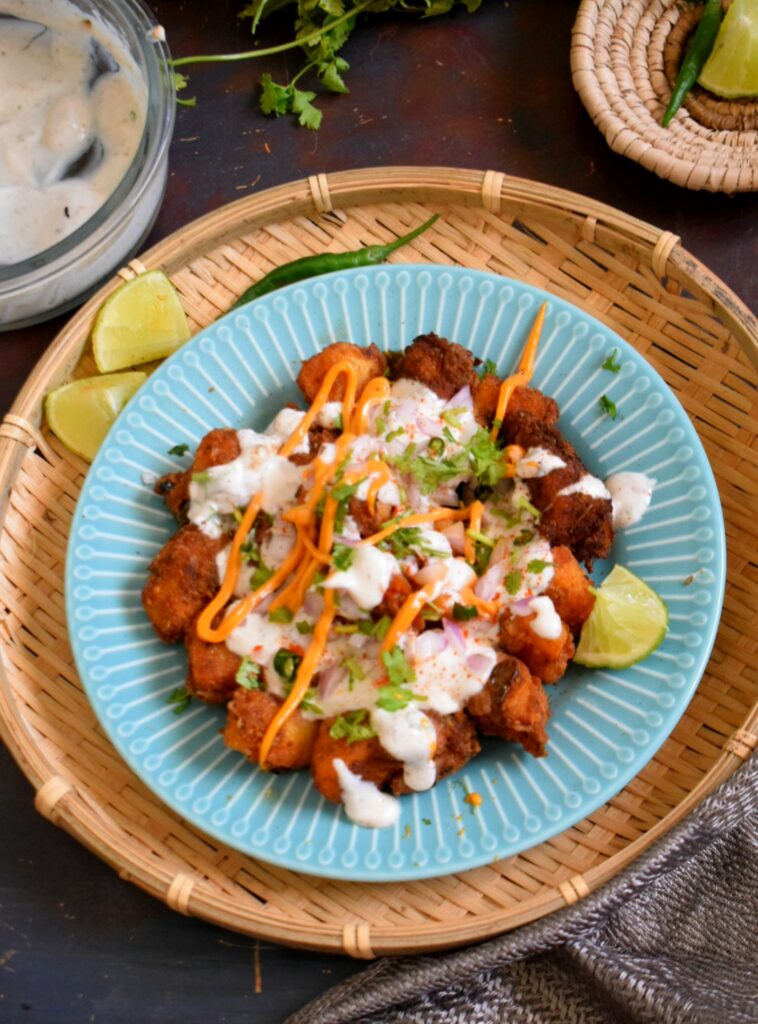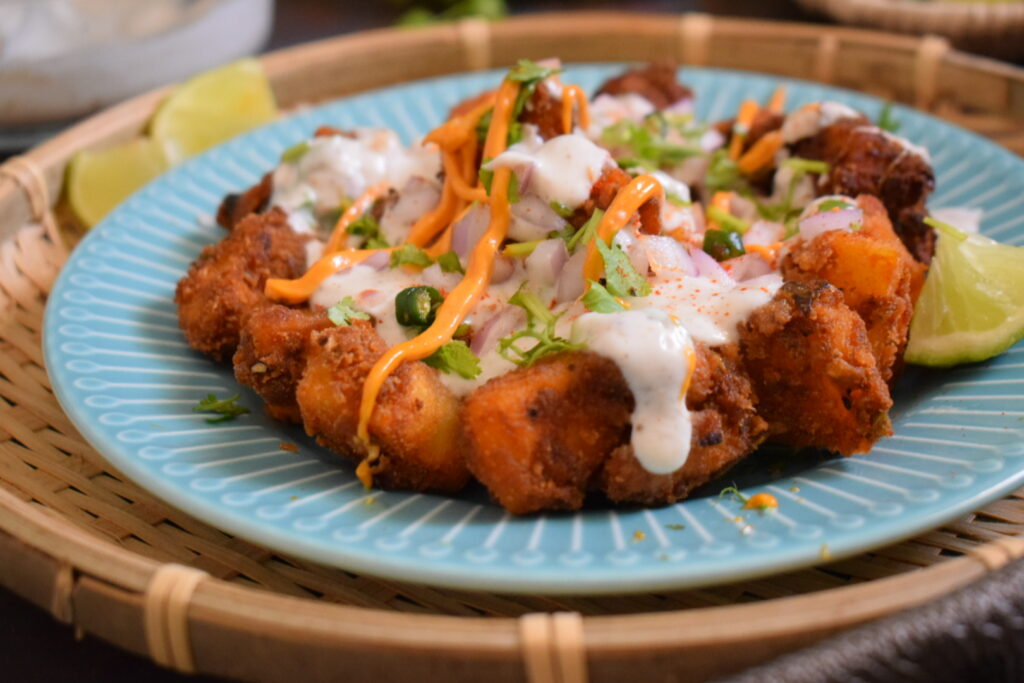 Happy cooking!