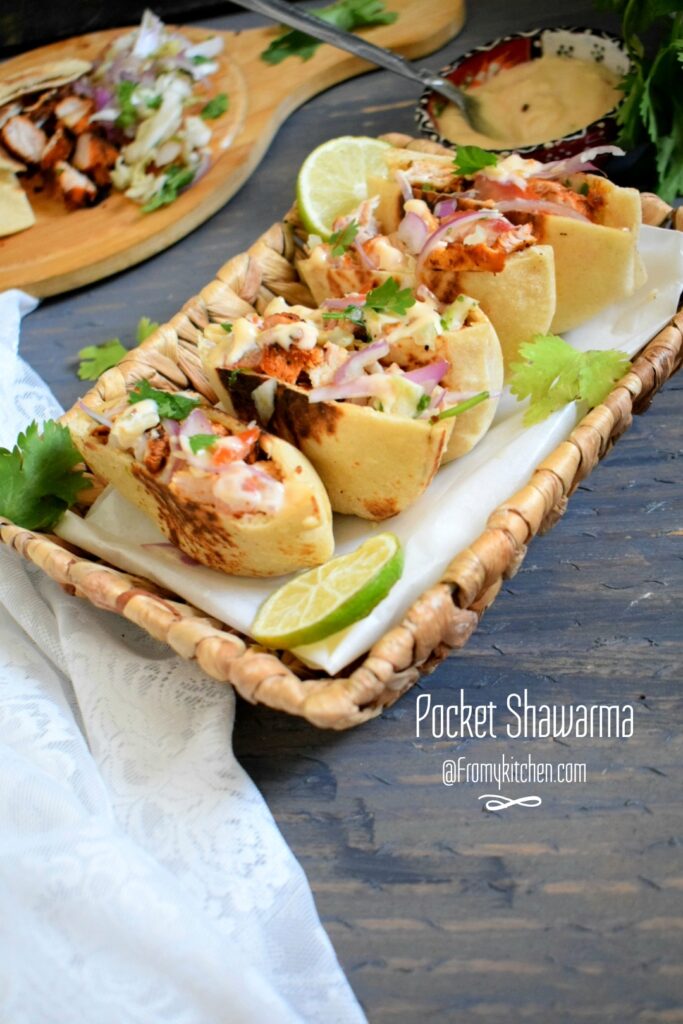 Pocket Shawarma is a mini shawarma pocket loaded with veggies, juicy grilled chicken and a chilly mayo dip! Shawarma is an Arabic street food which is a fav from kids to adults! Homemade one is a healthier version with way more delicious than the restaurant/fast food!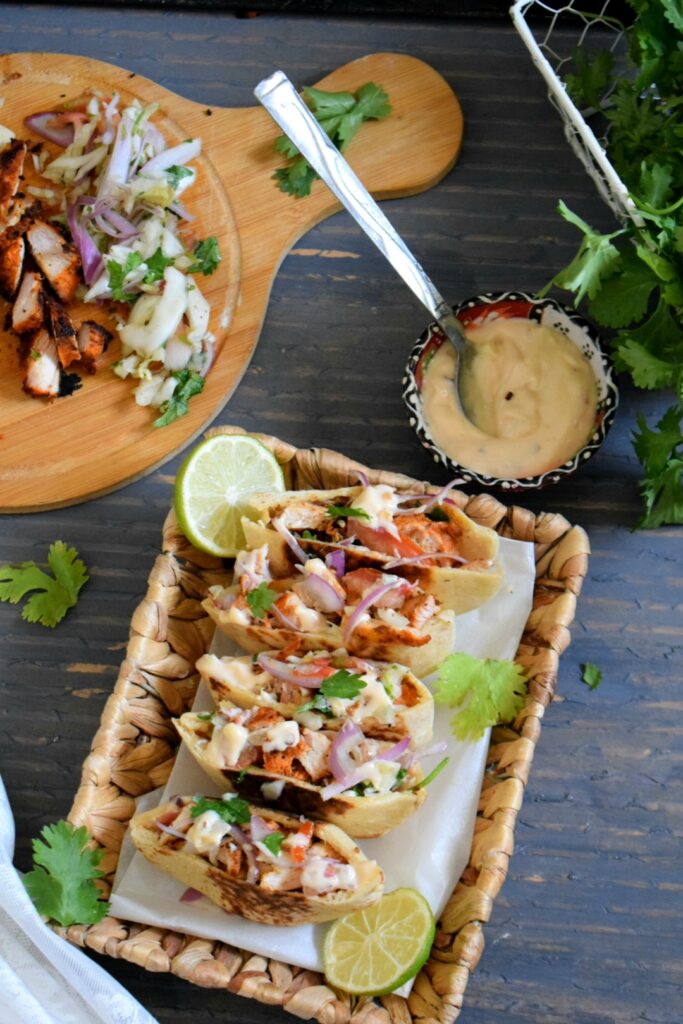 I shared this recipe years back, now I'm re-uploading with new pics and video! Many of you may have already tried this recipe of mine, but if you are yet to try this, please do try it out guys, it's finger-licking good! My family favorite!
This is not the exact authentic way of preparing Arabic Shawarma, which is only with french fries, chicken, and toum. This one is a juicy one loaded with salads like how we get from our place! So I'm updating my old post! You may also roll it in pita bread and use it as a shawarma roll!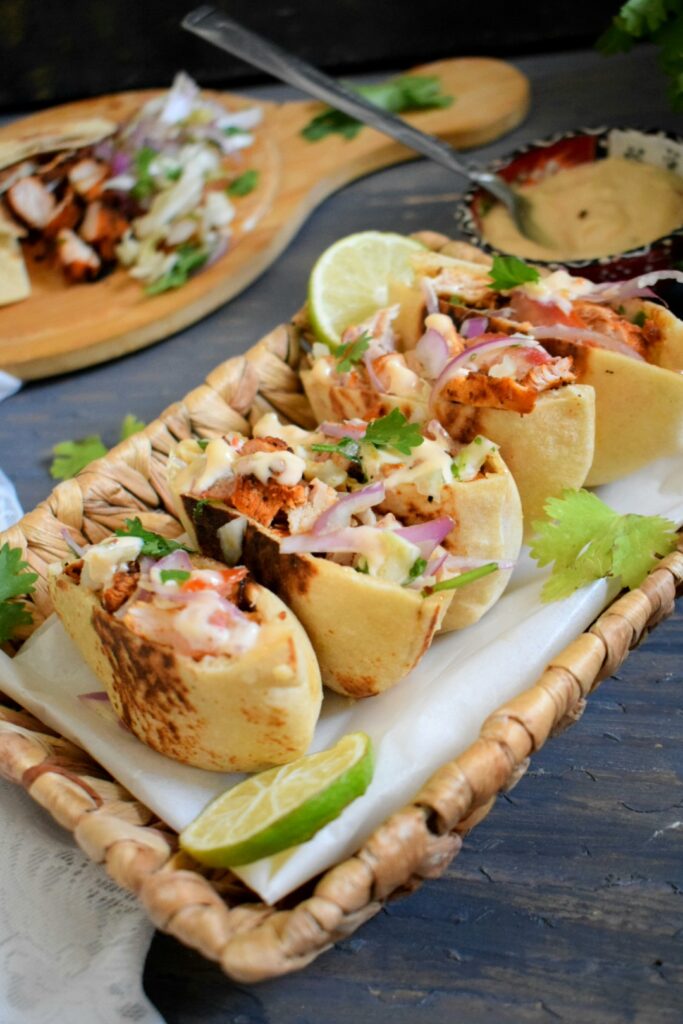 Ingredients
Pita Bread check the link https://fromykitchen.com/2020/05/02/perfect-pita-bread/ (here I used 2 cups wheat flour and 1 cup all-purpose flour)
2 Chicken breast fillet
1 tsp chilly powder
1/2 tsp garam masala
1/2 tsp pepper
2 to 3 tbsp yoghurt
2 tsp lemon juice
1 tsp ginger garlic
Salt to taste
For Spread
1/2 cup Mayonnaise
2 cloves garlic crushed
1 tsp red chilly flakes
1 tbsp tomato ketchup
For Salad
1 cup cabbage or more
1 medium onion
1 large tomato
Lots of coriander leaves
Some mint leaves
1 top vinegar or lime
Salt
1 or 2 tsp Pepper
Method
Marinate the chicken, keep it at least for 1/2 an hour, and then grill it on a pan or in the oven.
In a pan pour a tbsp oil and cook it on a medium flame by covering it for 10 minutes. Then make the flame on high and flip it to get the grilled smoky effect.
Mix the ingredients under spread in a bowl and keep it aside.
Slice the veggies and mix up all adjust salt and pepper accordingly.
Assembling- Cut pita bread from the center you will get 2 pockets to fill- spread the chilly mayo, then veggies and chicken.
The yummy pocket shawarma is ready! Instead of chilly mayo spread can also use Garlic Paste.
If you are making a shawarma roll take a pita bread spread the garlic mayo over it then arrange salad and thinly sliced chicken roll it tightly wrap it using butter paper and microwave it for few seconds.
Youtube Video!