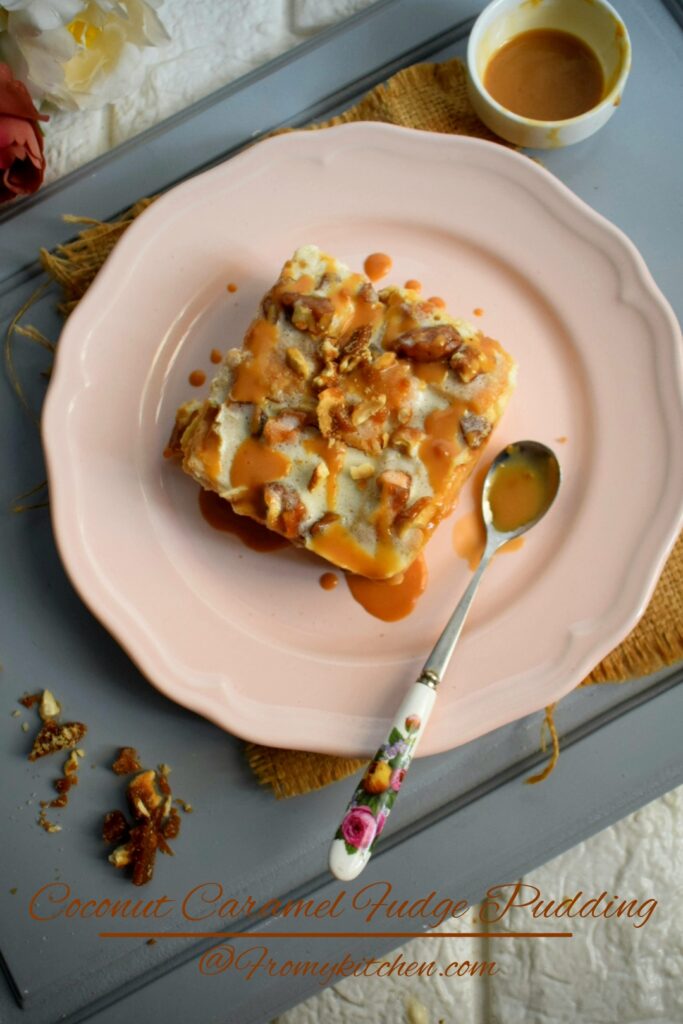 This Coconut Caramel fudge pudding is a lip-smacking combination of fudgy caramel, creamy coconut pudding, soft butter cake and crispy praline! Yes, the marriage of flavors here is just a perfect blend! A must-try for all caramel lovers!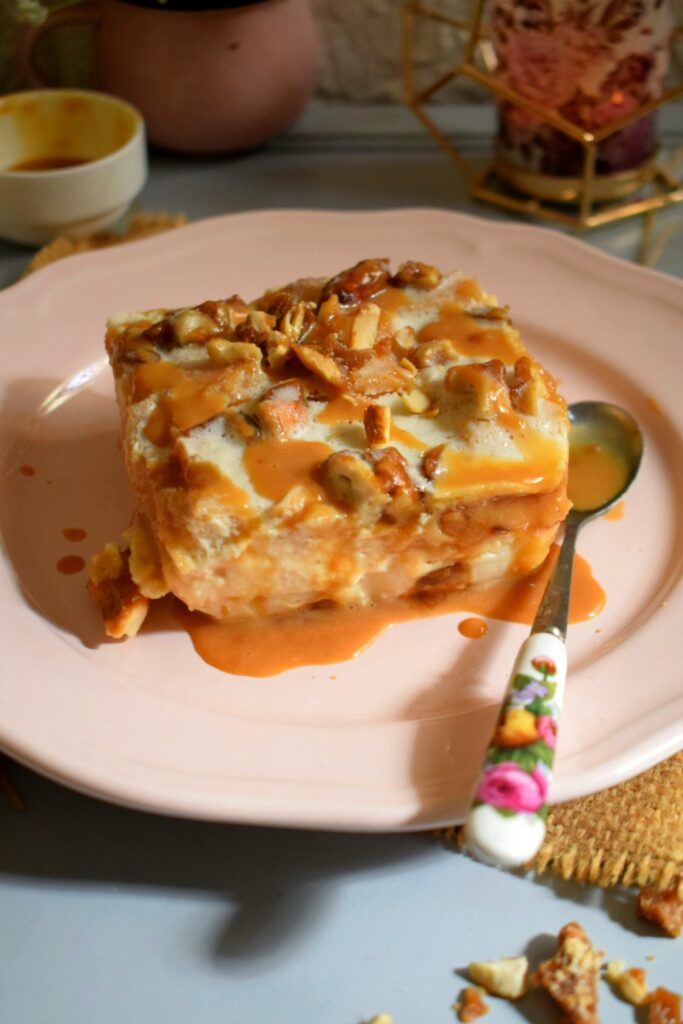 If you ask me what I love to experiment with most in my kitchen, definitely the answer is "Desserts"! Yes, I love to create and play with new flavors, to mix and match the ingredients and to perfect it out! You may find many varieties of desserts on my blog and many of them are super hit among you all!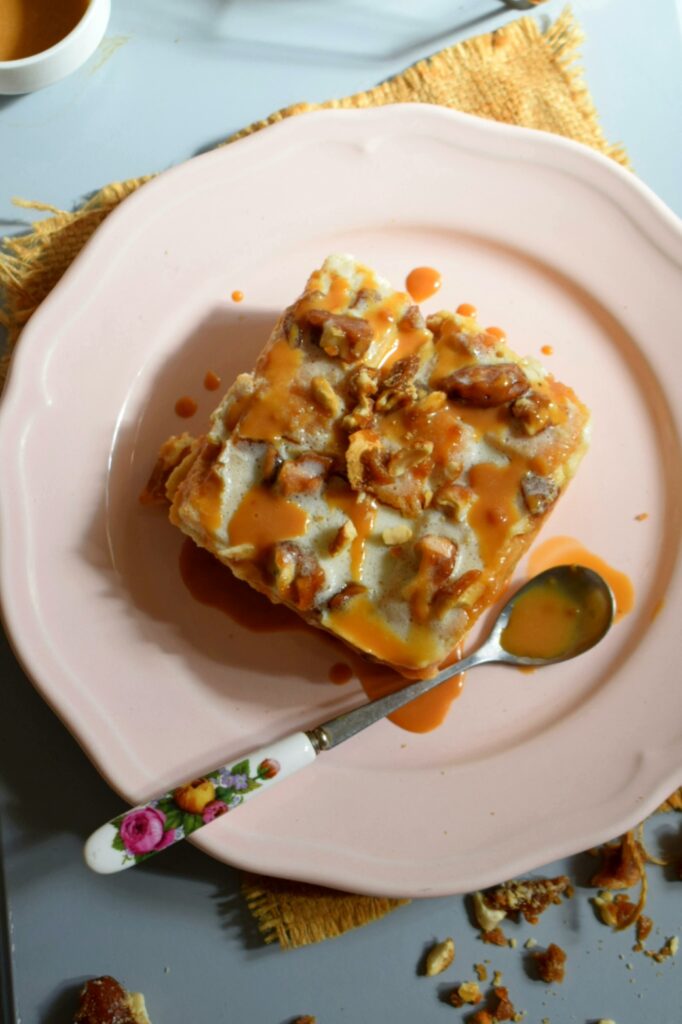 I've already shared a Caramel Fudge cake similar to this pudding! It is one of my favorite cakes! Hope you all will love this one too!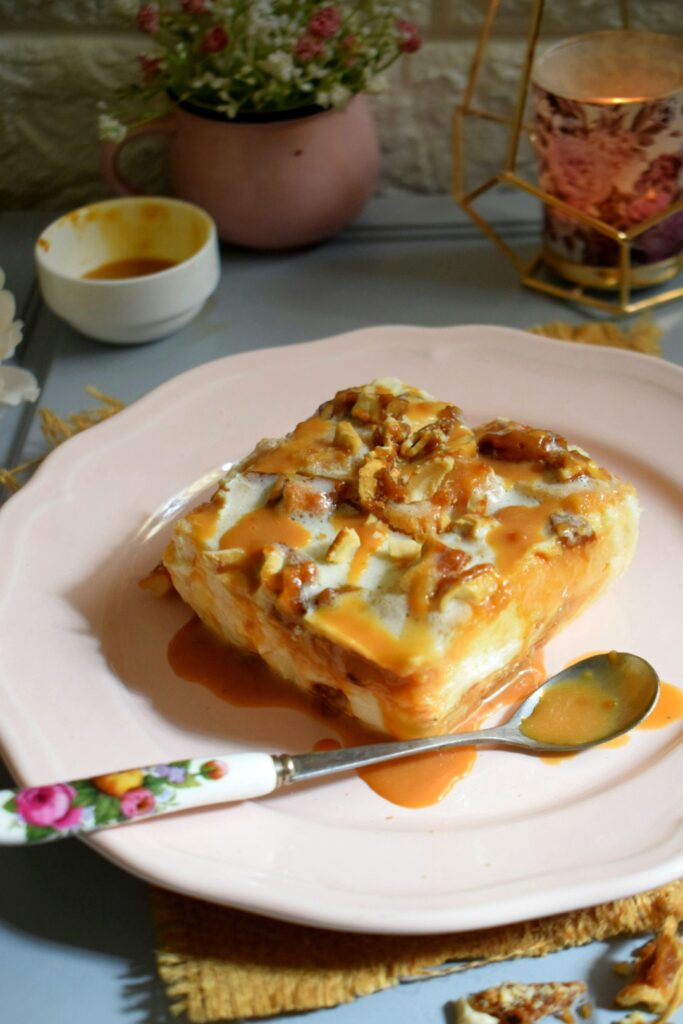 Ingredients
For the Fudgy caramel sauce#
1 cup of sugar
30-gram unsalted butter, at room temperature and cut into pieces
1/2 cup heavy cream, at room temperature(i used the tin cream nestle
2 heaped tbsp dulche de leche
Check out this Caramel sauce link
For Creamy Coconut Pudding
Thick coconut milk of 1 coconut(refer video)
2 sachet whip cream
200gm fresh cream
3 tsp gelatine sprinkle in 2 tbsp water
Pralin toffee-pineapple-pudding/(link)
Method
Check out this Caramel sauce link for the written recipe.
When the sauce is cool enough add 2 tbsp dulce de Leche along with this caramel sauce in a blender and blend well to make a fudgy caramel sauce.
Melt the gelatine in the microwave
Blend all the ingredients in a blender and your creamy coconut pudding is ready!
Assembling refer to the video!
Video!
https://youtu.be/4tgVyzCtBNI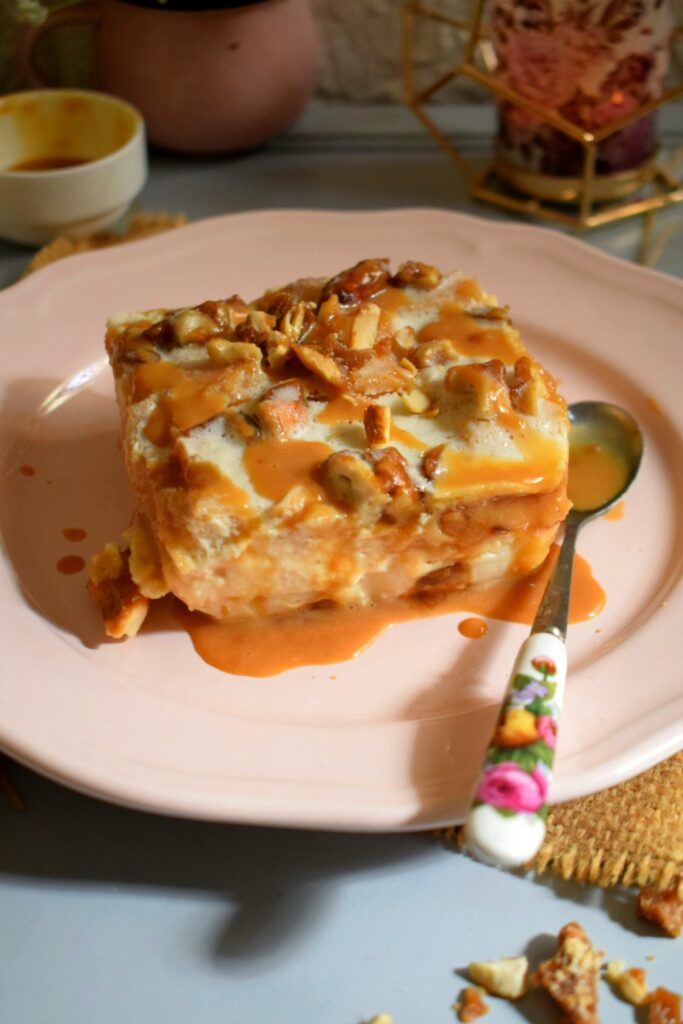 Enjoy!