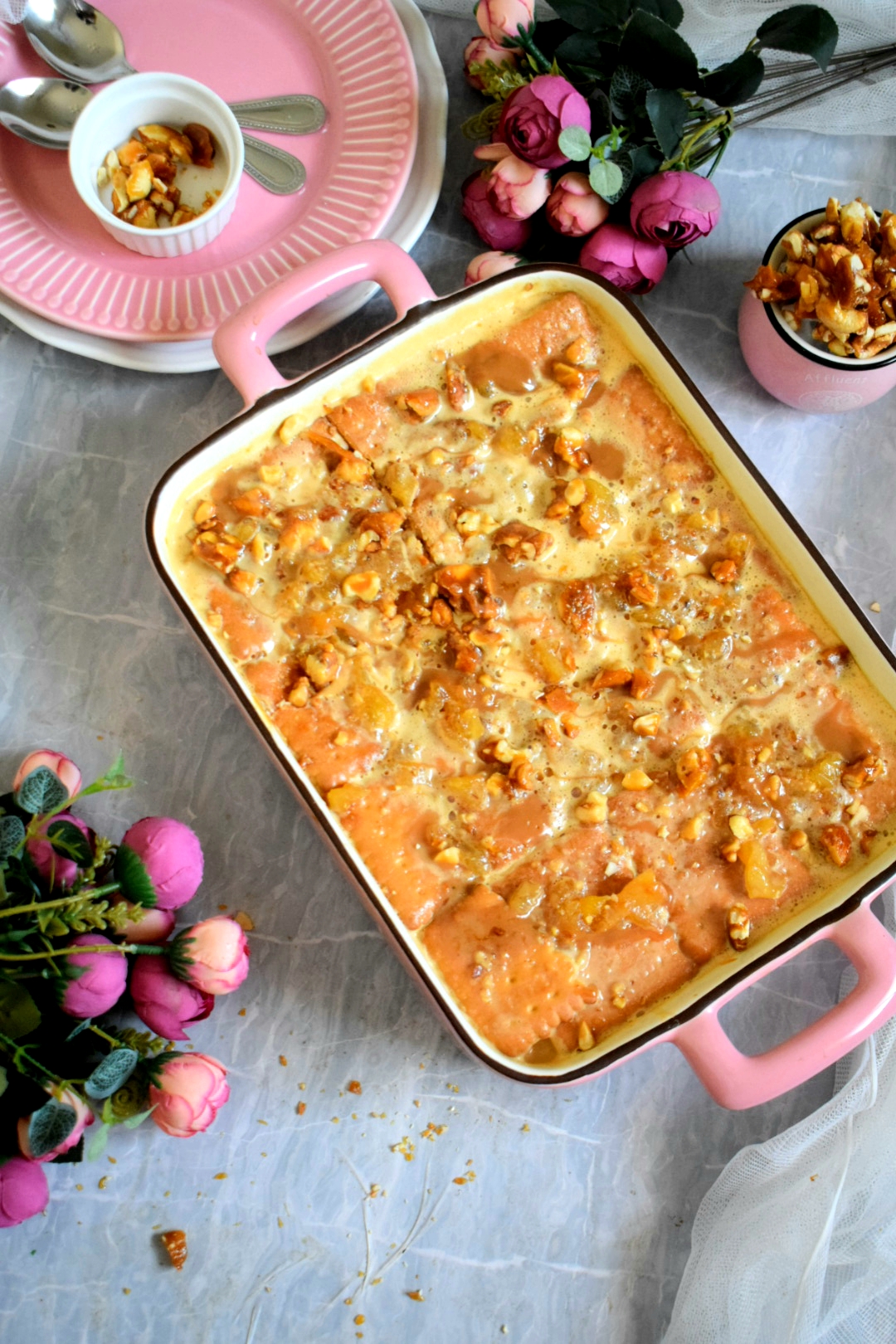 A luscious combination of toffee, pineapple, and biscuit with a crunch of praline makes this pudding heavenly! Just a few simple steps and your Toffee/ dulce de leche Pineapple Praline is ready! A perfect dessert for Eid day!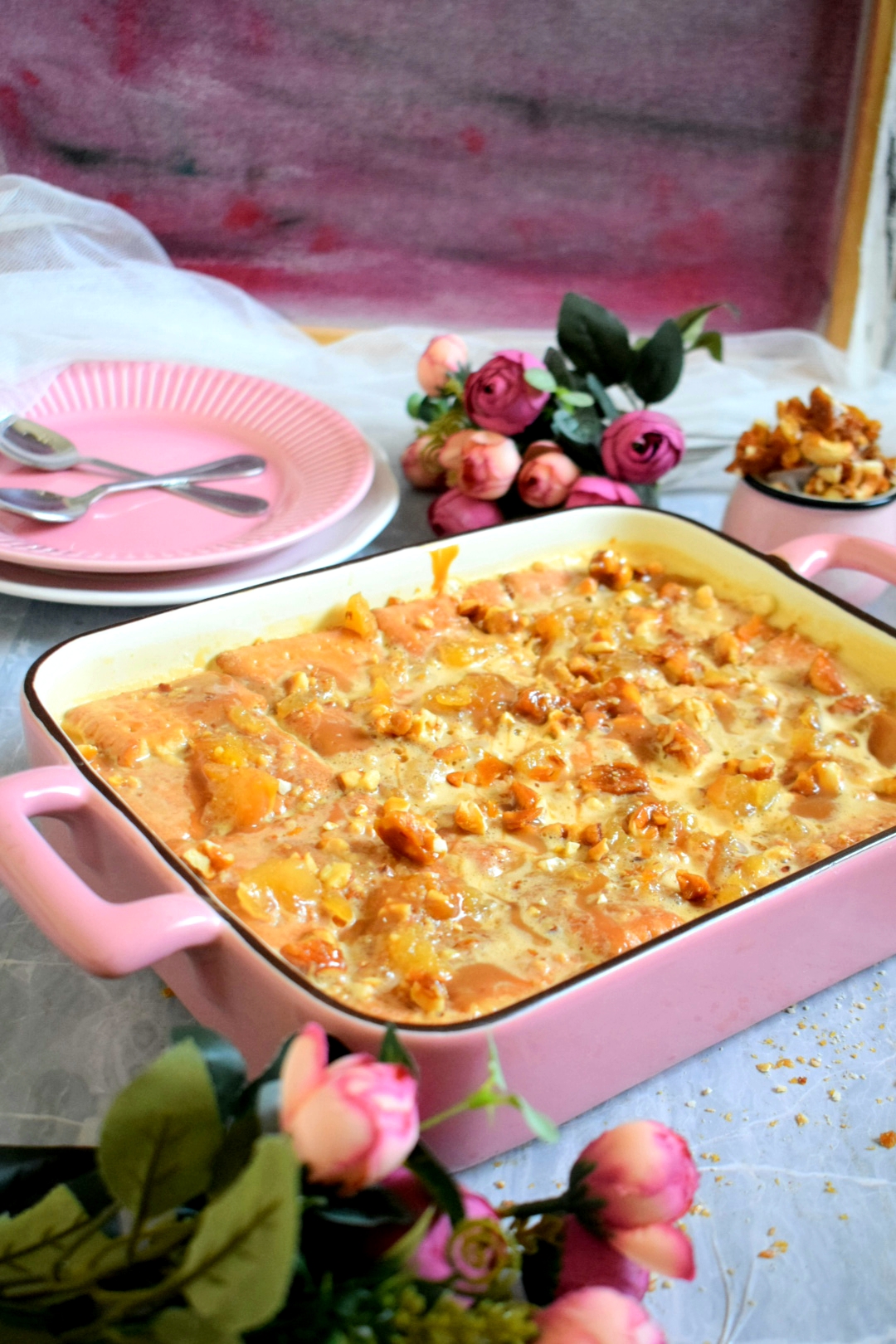 Toffee Praline is one of the hit items of mine when I put a stall here in a food fest and many of them requested the recipe too. But here I made slight changes by adding pineapple in it and also some changes in the base too! This is my Eid dessert, thought to make it earlier so that I can share it with you guys! I know the picture is not doing justice to the dessert, due to the poor lighting!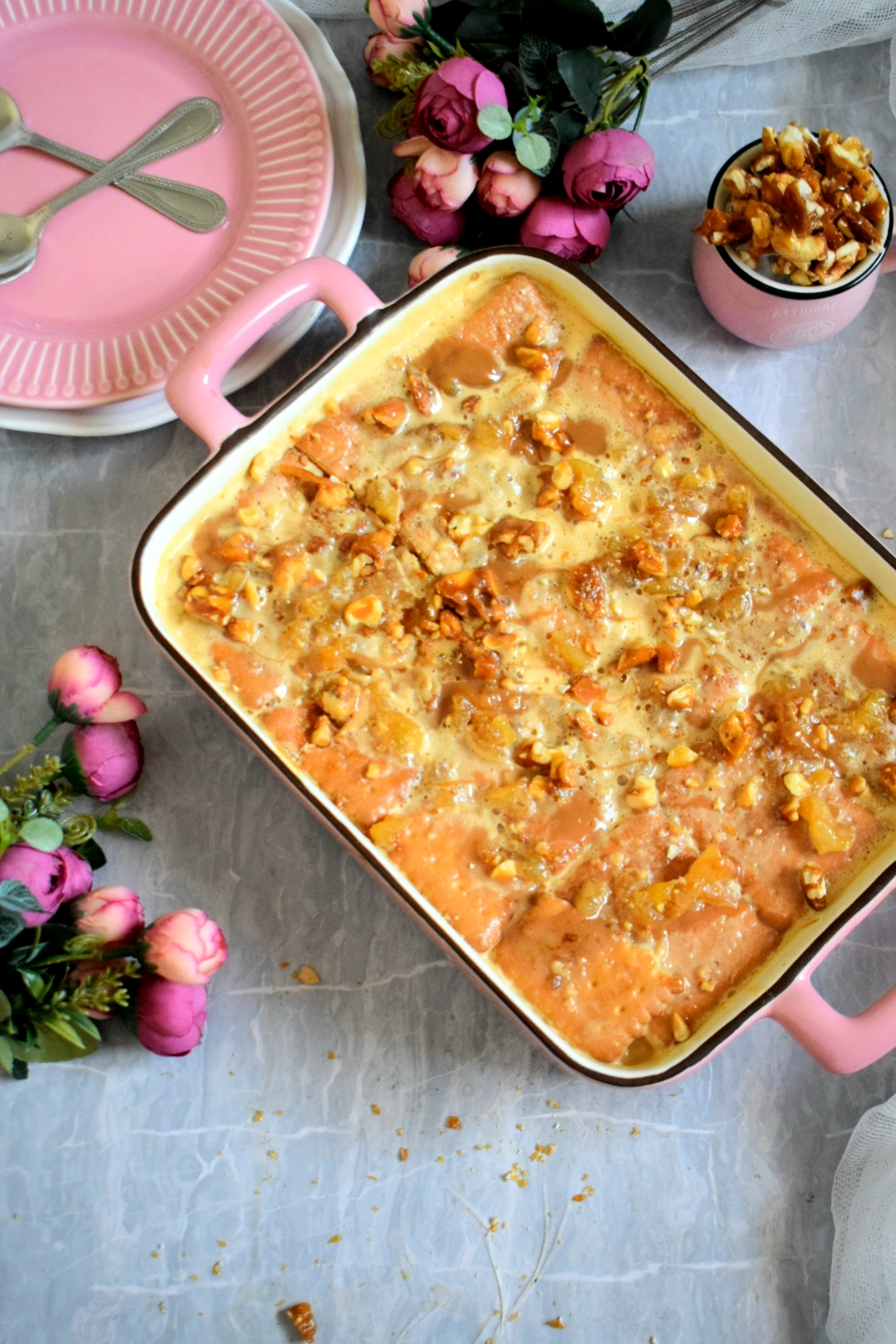 If you are yet to fix your Eid dessert here is an easy one for you! And if you are a toffee lover, do try it out! You can also use mango here, For mango, you will not need to cook it just add it if it's a sweet one!
Ingredients
200 gm Tea Biscuits or Marie Biscuits
Milk to soak the biscuit
Dulce de leche (Chek the method)
340 gm cream
1 sachet whip cream
Vanilla essence
1 small pineapple + sugar to taste
For Praline
1/4 + 3tbsp sugar
A handful of cashews and some almonds
2 tbsp butter
Method
To make dulce de leche -Put the condensed milk tin in a pressure cooker by taking off the paper without opening it. Pour the water to the level of the tin cover and keep on high flame, when it releases 2 whistles simmer it to low and let them sit for 1/2 an hour t0 45minutes. Switch off the flame and foret it about it until it's fully cool down! Open it only when it's completely cool Otherwise, it will splash be very cautious( the tin should be completely cool to touch!
Cook the pineapple with sugar, until it's soft and sticky. Let it cool
Blend together cream, dulce de leche by reserving some for topping(2 or 3tbsp), vanilla and whip cream, keep it aside
Prepare Praline(refer video)
Layering- Dip the biscuit in milk and layer it as a base, loosen the reserved dulce de leche with 2tbsp milk mix well and drizzle it on top of the biscuit.
Add a layer of pineapple and then half of the cream.
Repeat the layers add the prepared coarsely crushed praline.  Add half while setting res of them just before serving to get that nice crunch to the dessert!
Video!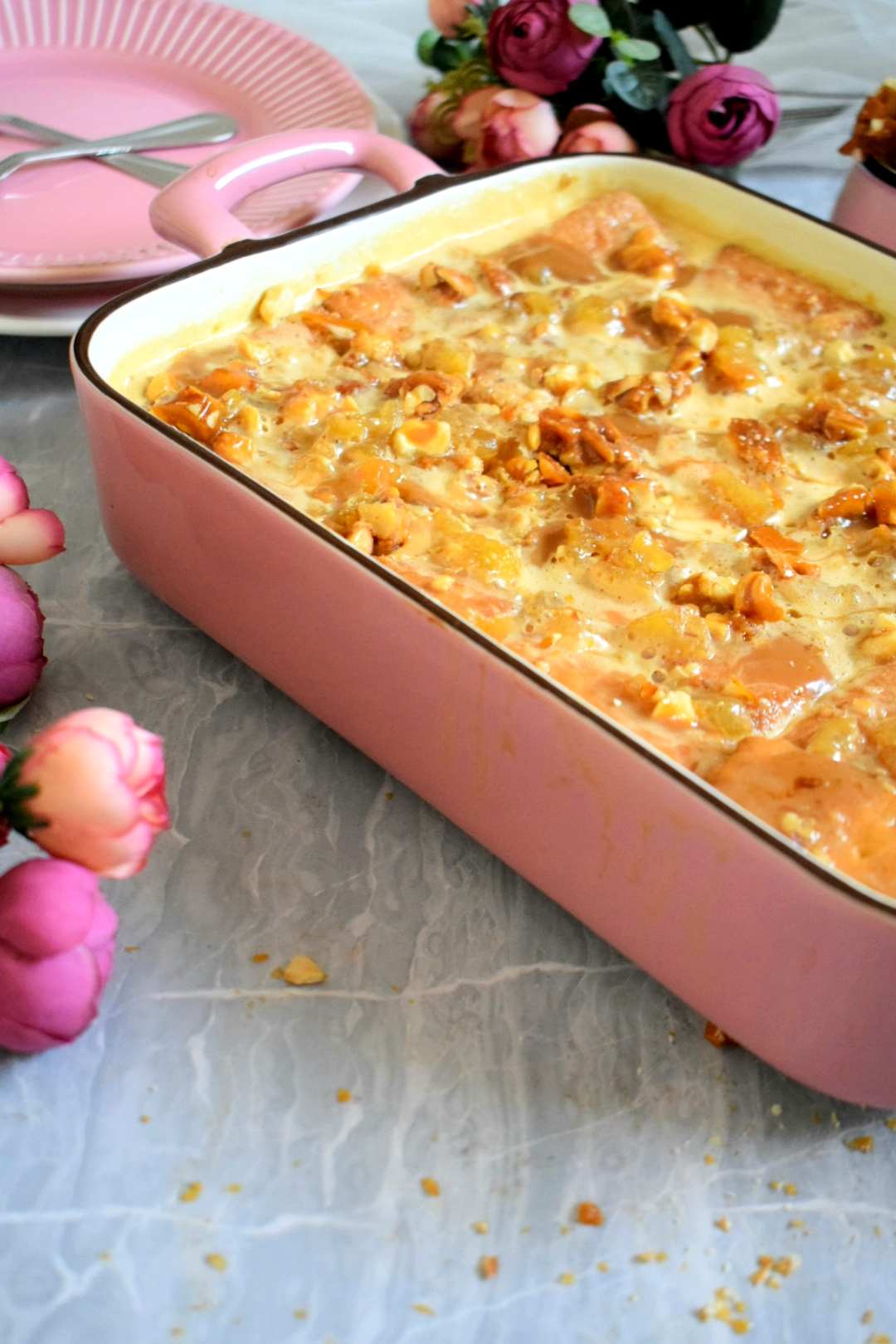 Eid Mubarak!