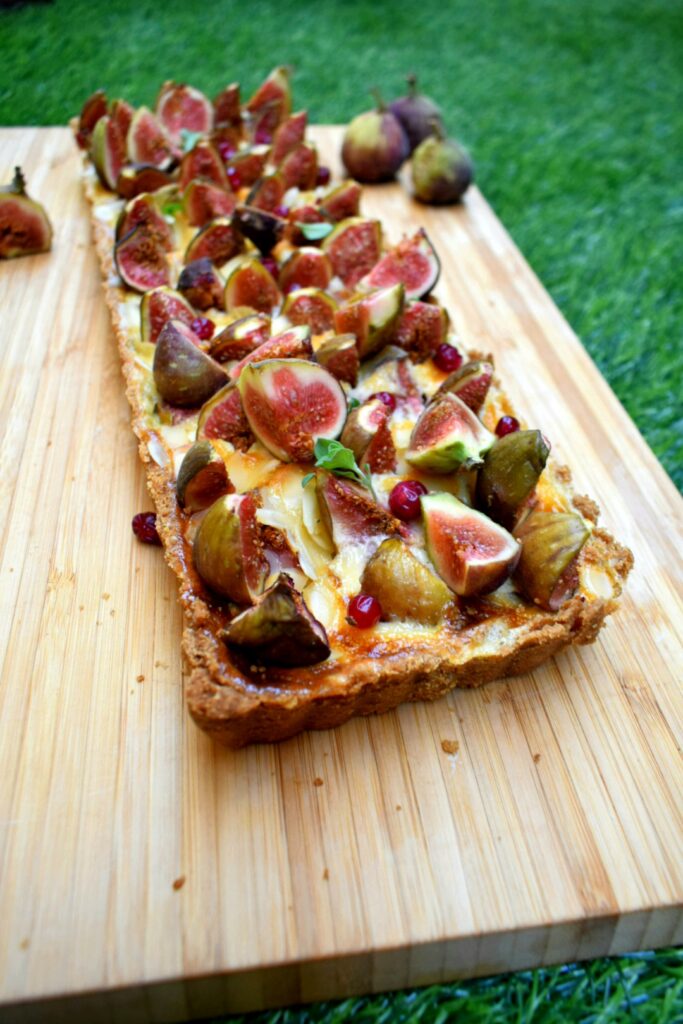 Fig tart is a classy looking dessert with 3 different textures! Crunchy buttery biscuit tart, filled with slightly sweet baked custard topped with fresh figs! The freshness from the fruit and the creaminess of custard altogether makes it the perfect show-stopper treat!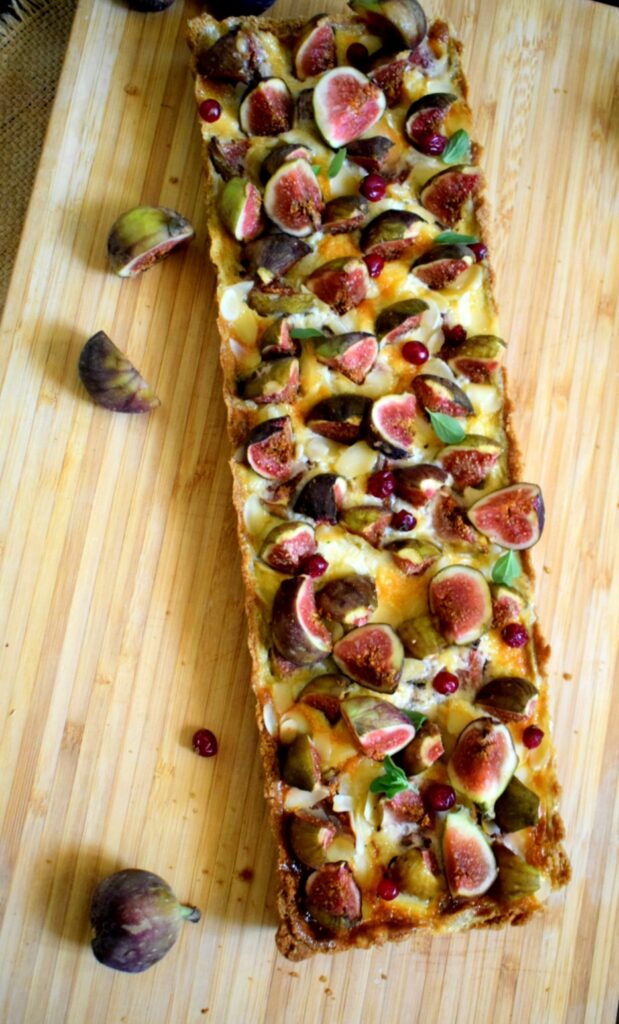 The best part of this dessert is, it is so easy to put together! If you don't have fresh fig or don't like it add any of your favorite fresh fruit! I have a Fruit Tart which i shared years back, which is a no-bake check that too!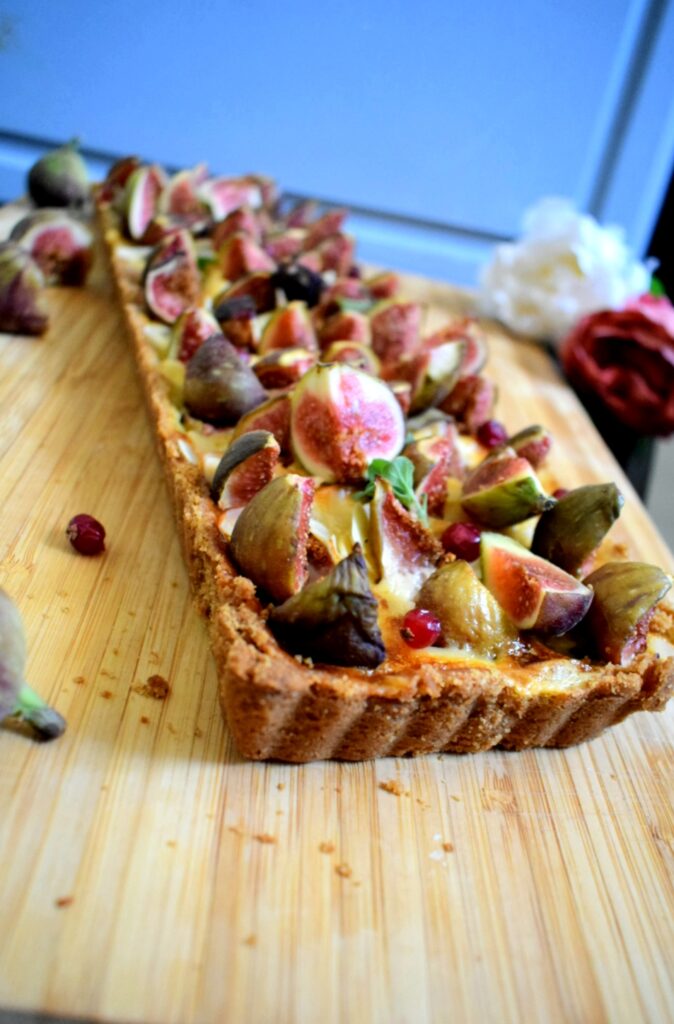 I took it for a party so i was not able to capture a sliced picture! My friends loved it! Hope you all will like it too! Adjust the sugar according to your preference, this one is a mildly sweet one!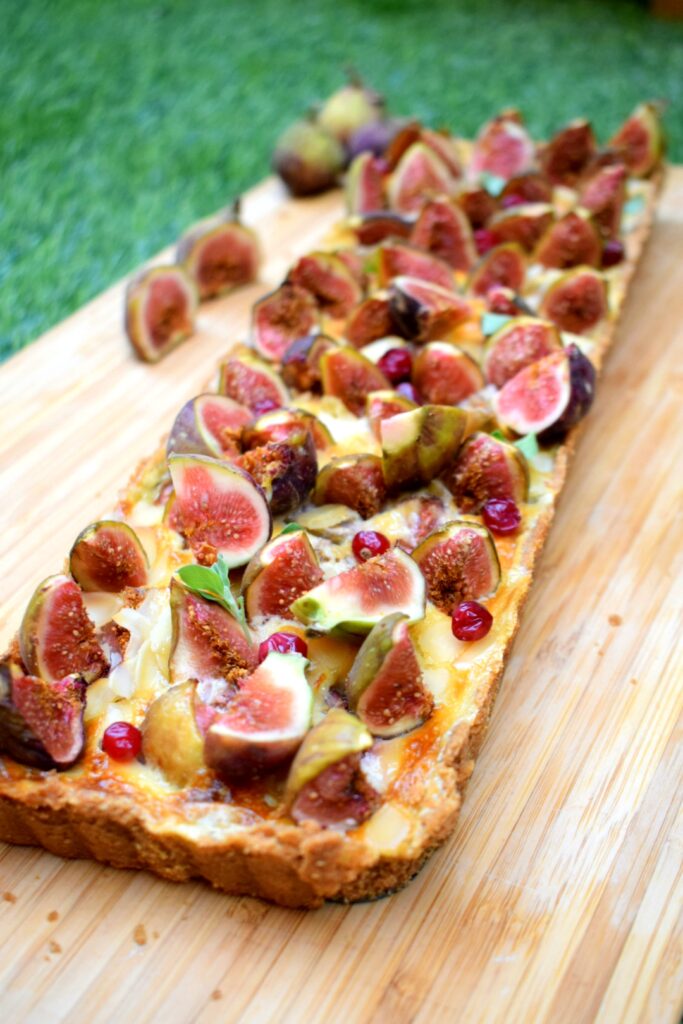 Ingredients
150 gm powdered digestive or marie biscuit
Some lotus biscuit for flavor(optional)
50 gm melted butter
1 tsp heaped lotus spread or any of your fav spread
Mix all well, it should resemble a wet sand like texture. Then transfer to a tart mold and press it tightly. Chill it.
For Cream Custard
2 eggs
4 to 5 tbsp sugar
170ml cream
1/4th cup milk
Vanilla essence
Blend all these and pour it in the tart shell.
fresh figs sliced
Almond flakes
Top it with some fresh figs and some almond flakes bake it at 180 degrees preheated oven for 20 minutes or until the custard is set and slightly browned! Let them cool completely and chill it. Place some fresh figs on top for garnishing with some mint!
Video!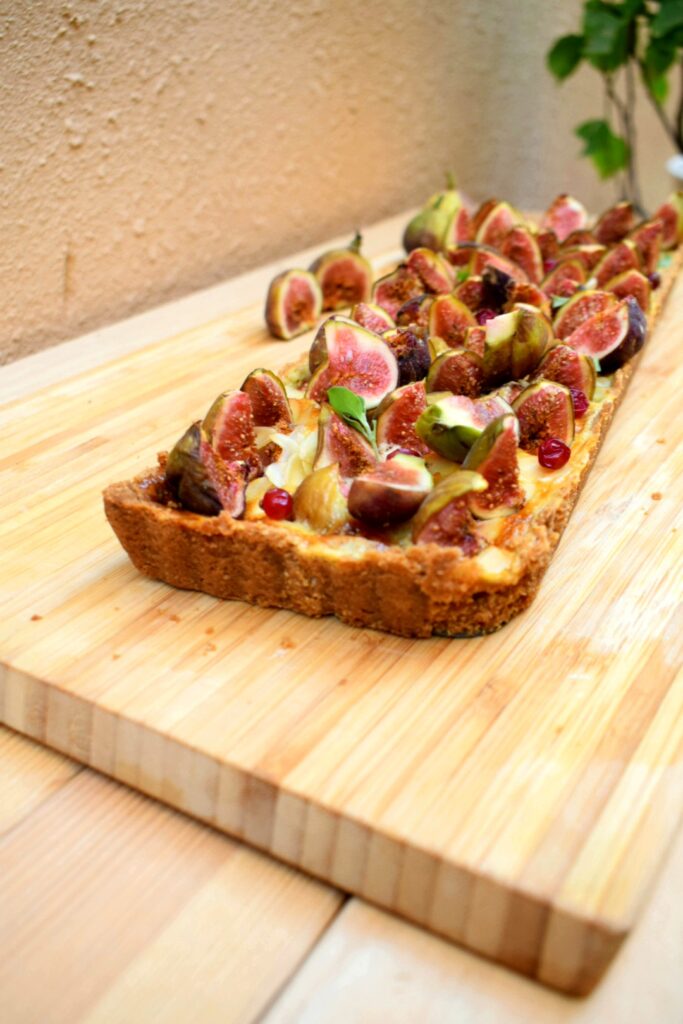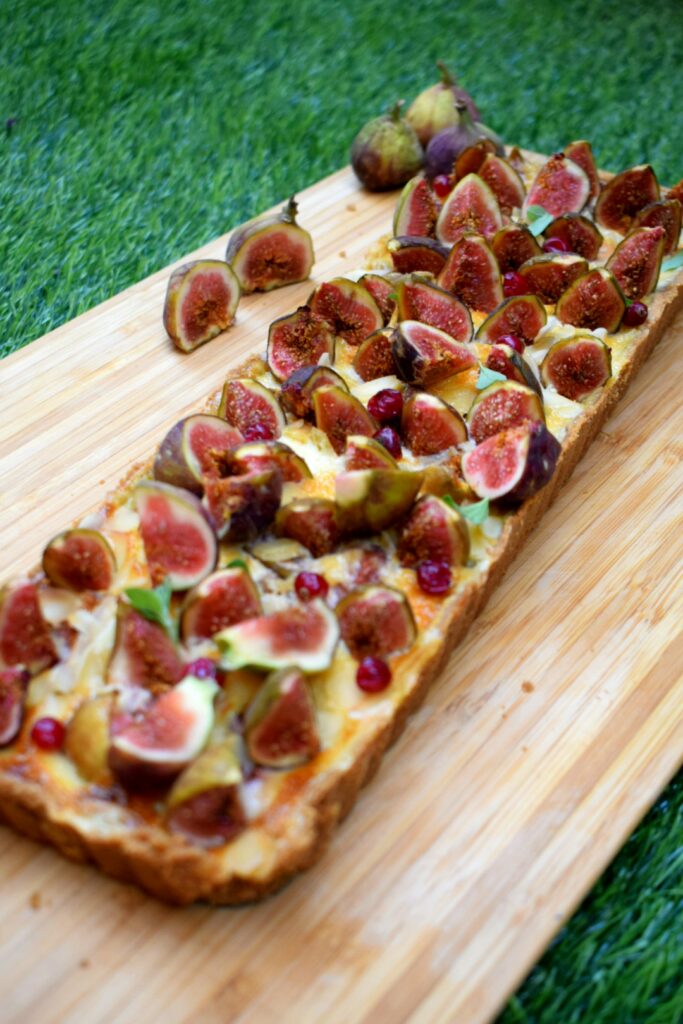 Happy Baking!