Creamy crunchy 3 layered biscoff pudding! If you are a lotus biscuit lover then this one is heaven for you! Creamiest and rich dessert with amazing flavors of lotus biscuits! It has crunchy bits of lotus and caramel flavored chocolate on every bite!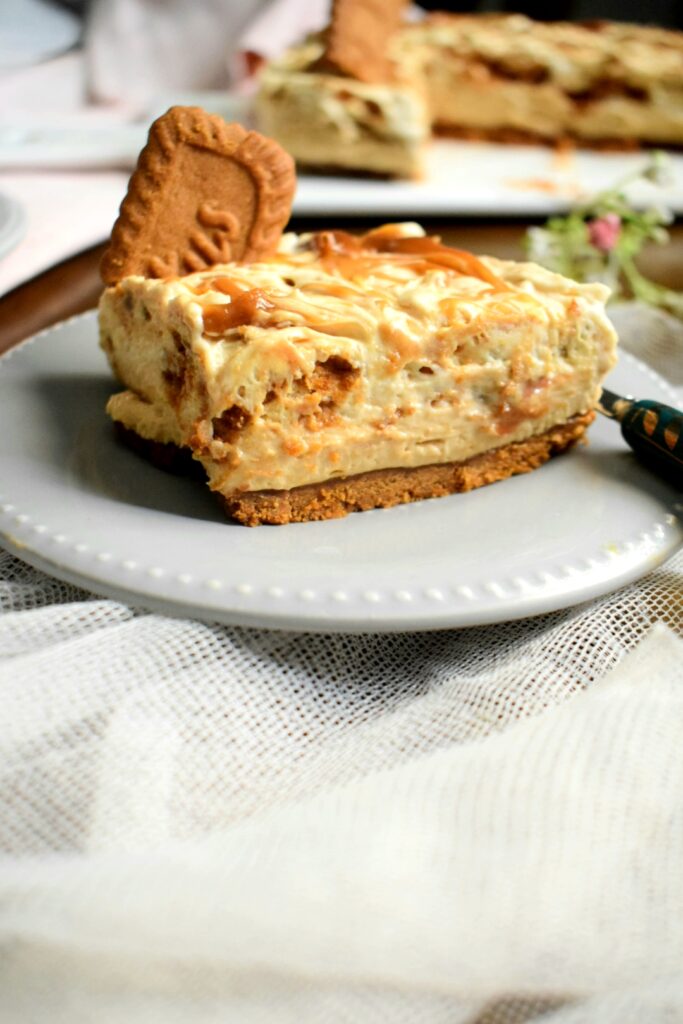 Those who don't like this biscuit also will love this dessert for sure as it has rich cheesy cream to compliment the flavors! I was planning to make a lotus flavored dessert for a very long time and finally here you go!
First, I thought of making a cheesecake, but then I can see the recipe for the same is all over social media, so made a creamy crunchy lotus dessert with added flavors of cheese and cream along with biscoff spread! This is not cheesy as cheesecake, but it adds a richness and cut the sweetness from the Biscoff spread, hope you all will enjoy it as much as we did!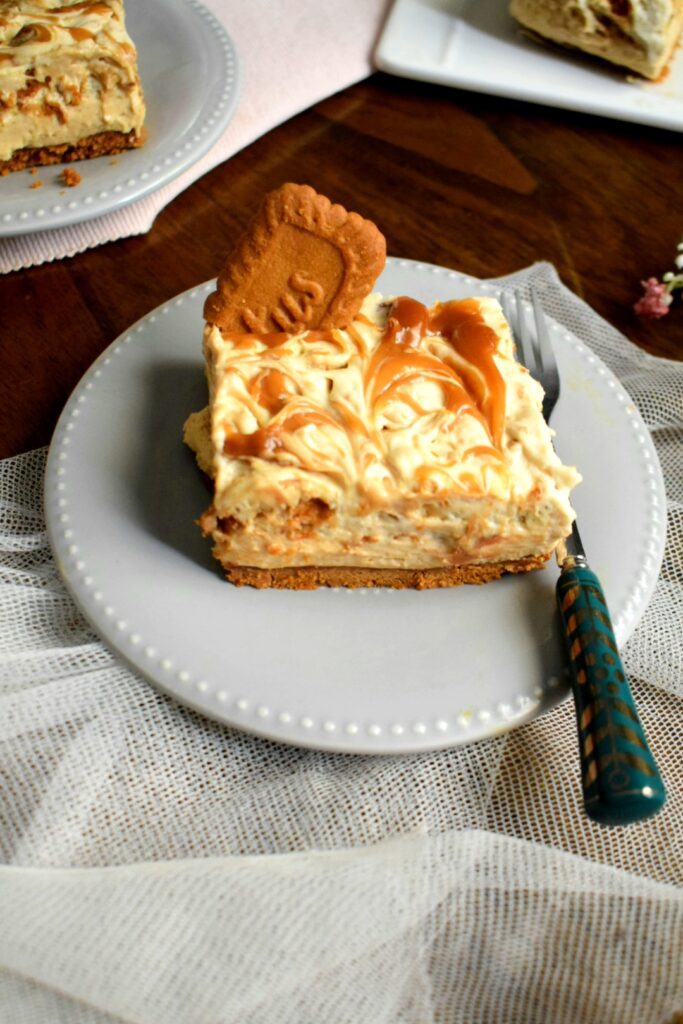 My younger one is not a dessert lover but this one he loved so much no doubt because he is a biscoff fan!
Ingredients
For Base
200 gm lotus biscuit
40 gm melted butter
For The Cream
125 to 150 gm cream cheese
200 ml fresh cream
3 to 5 tbsp powdered sugar
1 tsp vanilla
2 sachet whip cream powder
1/2 cup milk
3 to 4 tbsp biscoff spread
10 lotus biscuits
Some caramel-flavored chocolates
Melted biscoff spread for topping
Method
For Base – Powder the biscuit and pour the melted butter mix and press it evenly into a dessert bowl. Freeze it for 15minutes
For Biscoff layered Cream
With an egg beater whisk the cream cheese and make it soft, then add the fresh cream and blend well,
Add powdered sugar and blend well, add vanilla and keep it aside.
Blend the whip cream powder with 1/2 cup milk until it becomes thick, then gently fold this cream into the cheese mixture.
Divide the cream into 2 portions, in one portion add the biscoff spread and blend well. Pour it as 2nd layer on top of the biscuit base. freeze it for 15minutes.
3rd layer- crush the lotus biscuit into small bite-size bits (refer video)
Cut the chocolates into small pieces fold this both into the cream mix and layer it as 3rd layer on top of the biscoff cream, level it,
Pour some melted biscoff on top of it and give a marble effect(refer video)
Chill it overnight for a neat slice and enjoy it! No-Bake No gelatine delicious biscoff pudding is ready to dig in!
Video!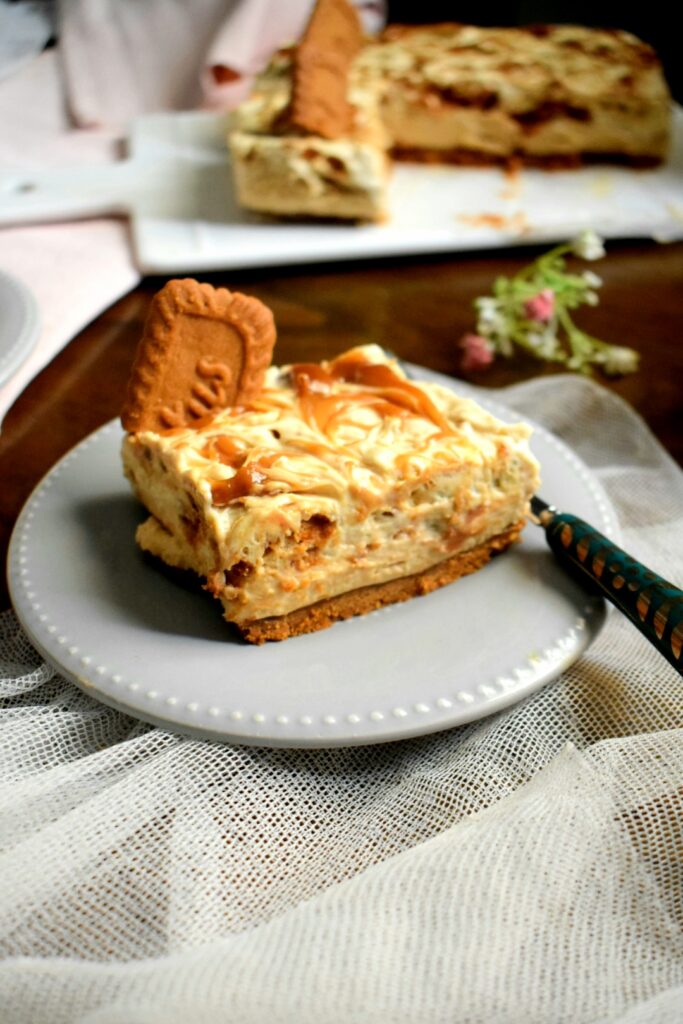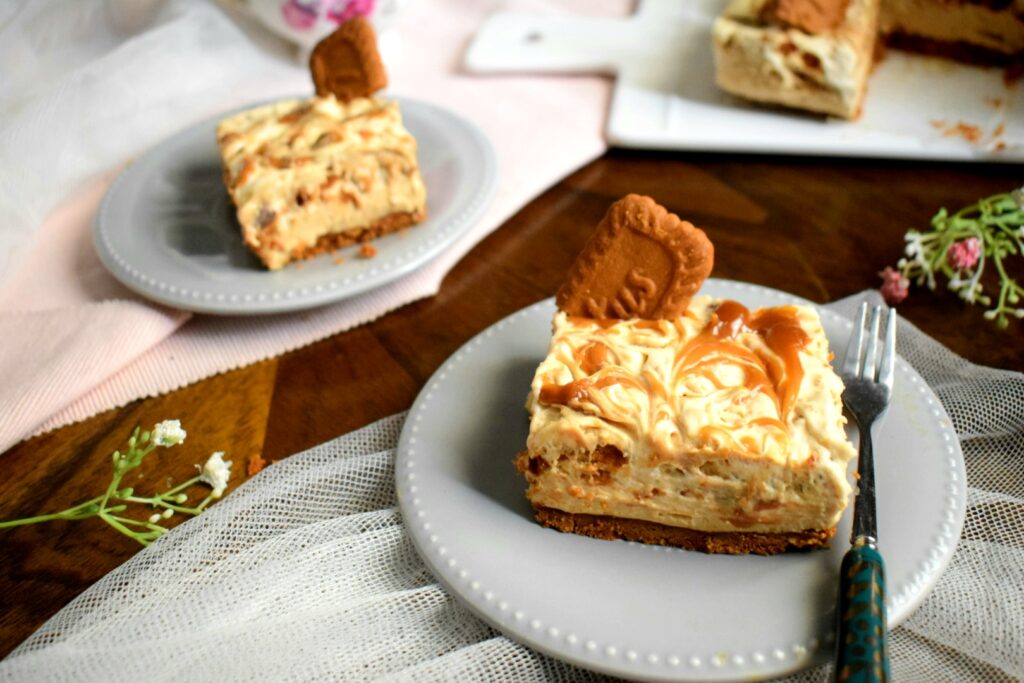 Enjoy!