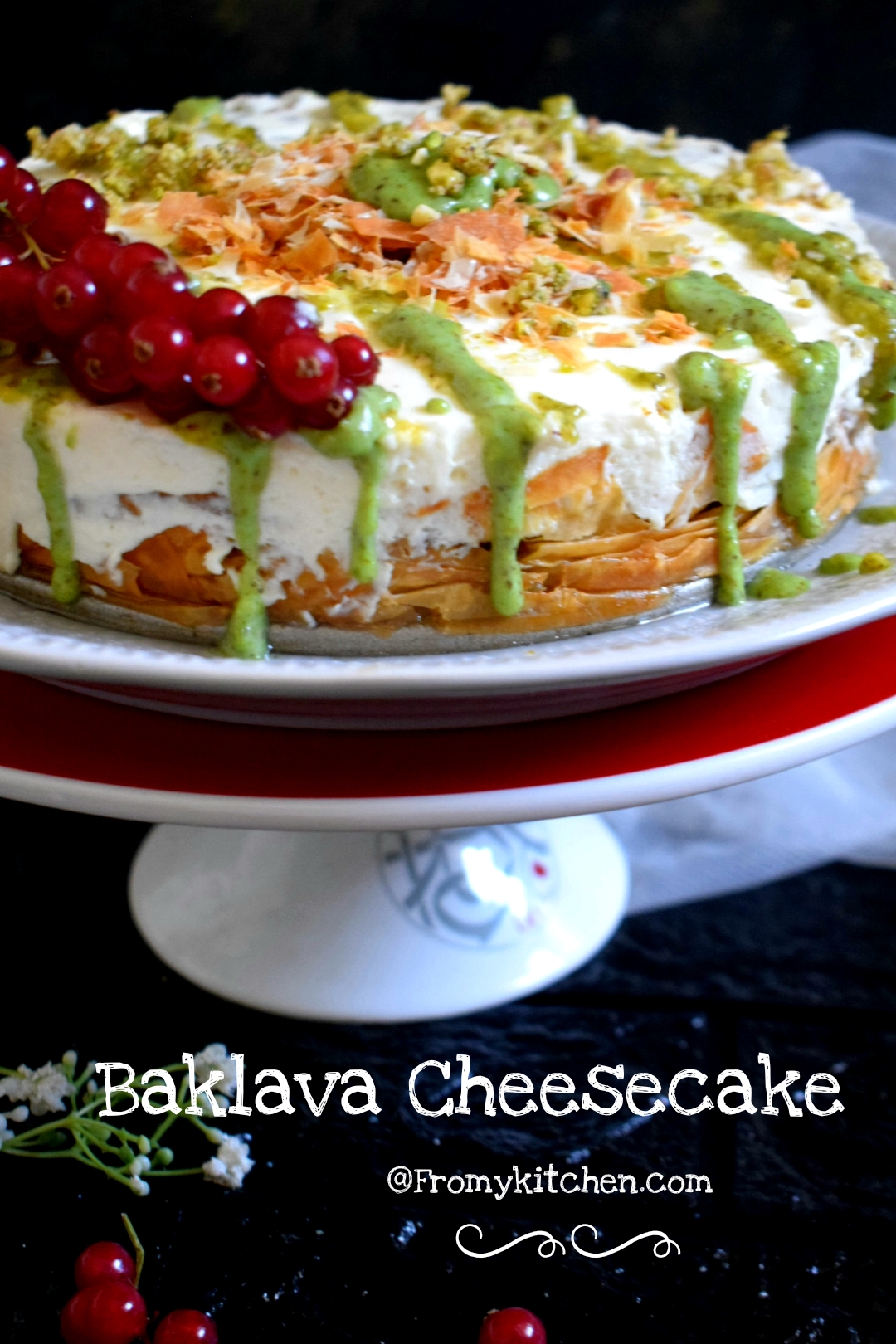 This Baklava Cheesecake is a classy and elegant looking dessert with the most amazing flavor combination! A fusion of Arabic and Italian favorite dessert on one go! I mean what is there to say no here, Buttery flaky nutty baklava topped with creamy and rich Cheesecake is to die for! Try this out, guys!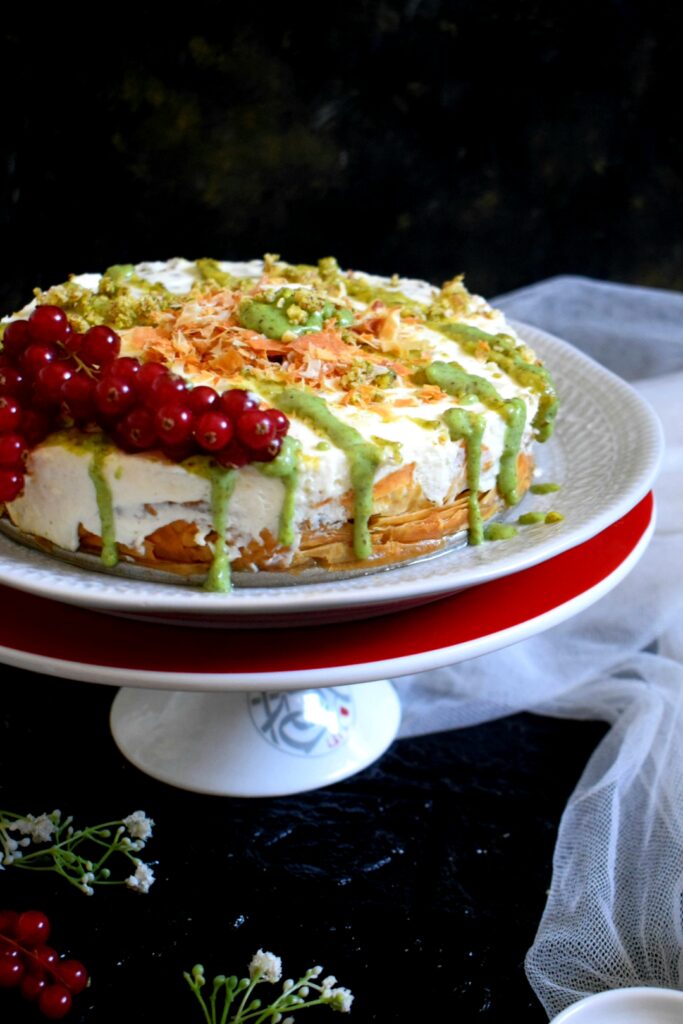 I'm so proud and happy that I created one more super yummy dessert! I took it to a friend's place and I got such amazing feedback from my friends, which makes me so happy!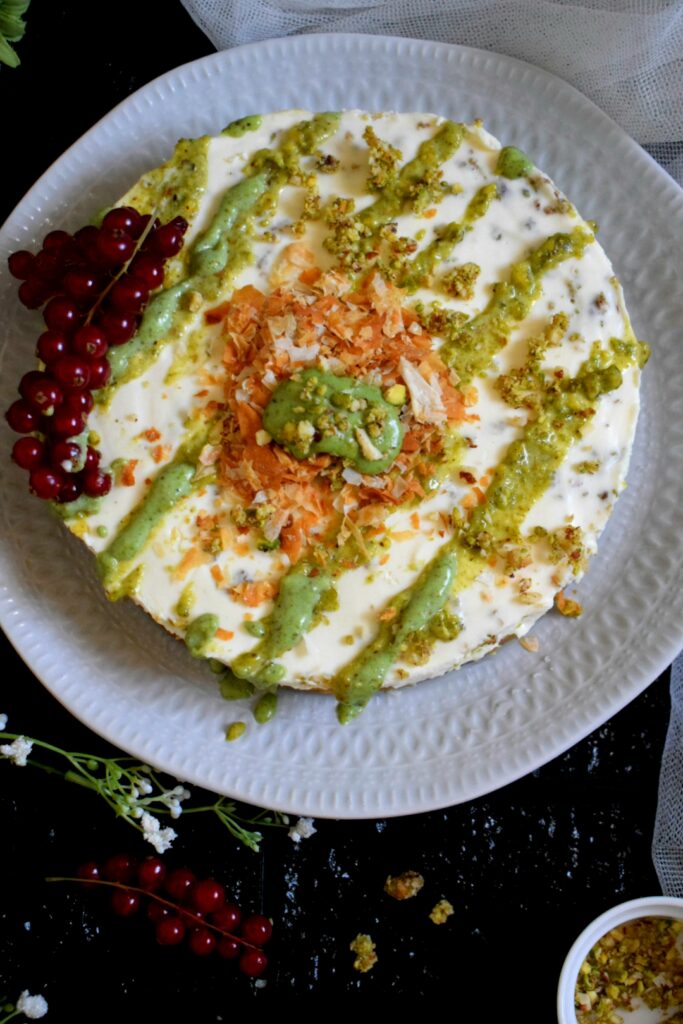 Both Baklava and Cheesecake are my family's favorite dessert, and the idea of baklava Cheesecake with oozing pistachio sauce was dancing in my mind for some days! I'm so happy with the outcome! Delicious marriage of two amazing desserts!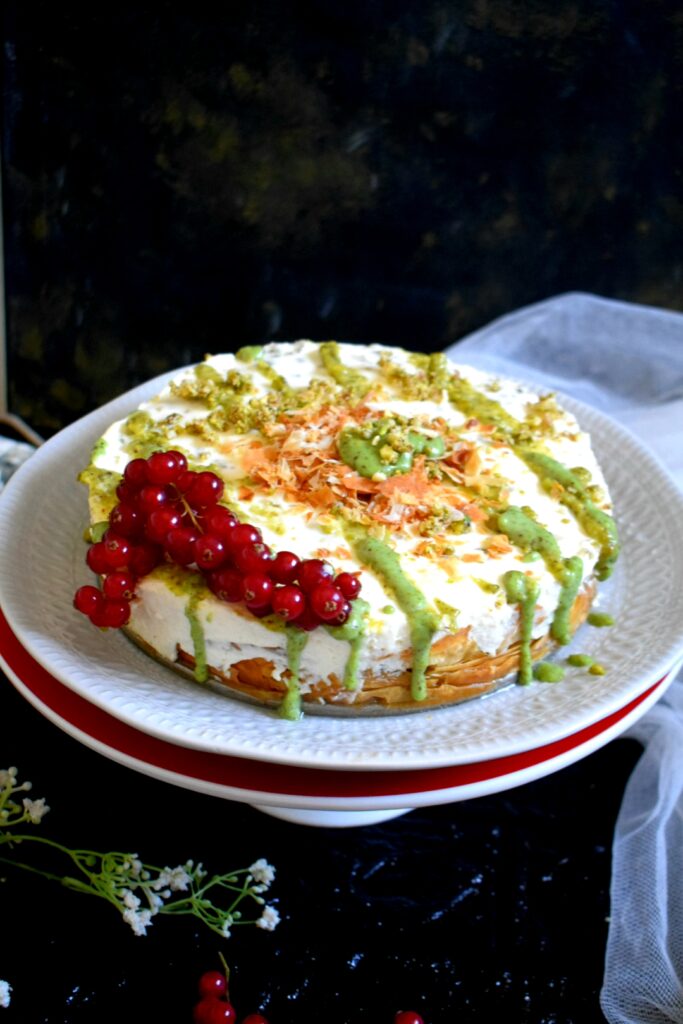 If you are someone like me, make sure not to miss out on this recipe! I'm also sharing a simple base with nuts n biscuits for those who don't get hold of filo pastry.(check out the video for that)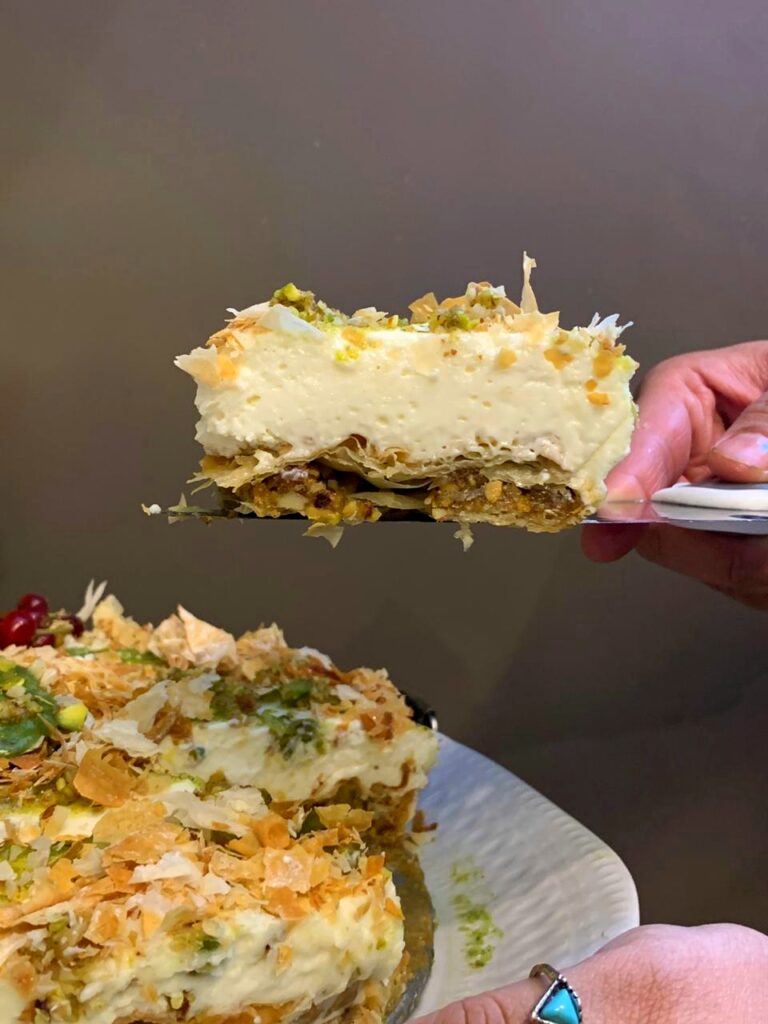 INGREDIENTS
For sugar Syrup
1 cup sugar
1 cup water
A piece of cinnamon stick
1 tbsp lemon juice
Make a thick sugar syrup
For Baklava
1 cup pistachio
1 cup toasted almonds or 1/2 almond & 1/2 walnuts
Crush it to a coarse powder and then pour 2 tbsp prepared sugar syrup mix and keep it aside.
Filo pastry
4o to 50 gm melted butter
Refer video to see the layering and replacement for filopastry
For Cheese cake
300 gm cream cheese
3/4th can condensed milk
170 ml fresh cream
1 tbsp lemon juice
10 gm gelatine soaked in 3 tbsp water (let them bloom)
Method
On a springform pan brush the melted butter, layer 3filo pastries by brushing butter in between each layer, add the nuts and repeat the filo layering(only 3 sheets) Bake it at 180 degrees preheated oven for 20minutes or until the top is browned and crisp
Once it's baked and ready pour the sugar syrup on top of the baklava, you may not need the full syrup, pour as how much you need. Let them cool completely.
For Cheesecake – blend cream cheese until soften, then add condensed milk and blend, add fresh cream and blend again, also some lemon juice.
Finally, melt the gelatine in the microwave and add it too. (I didn't pour the full gelatine mix left 1 tsp behind)
Pour this cheesecake mix on top of the baklava. add rest of the nut mix and set in the refrigerator overnight.
For pistachio topping check out the video!