When Cheesy Italian pizza meets our very own Indian chatpata chaat, the flavors are just too good! You just can't stop munching on it! That spicy tangy and sweet chutneys loaded with potato and cheese filling on a pillowy soft pizza base is a must-try!
I love to create fusion food and the best part of it is that we can adjust the flavors and taste according to our taste buds! Agree or not? This is one such great fusion food! A wonderful combination of chaat and cheesy pizza!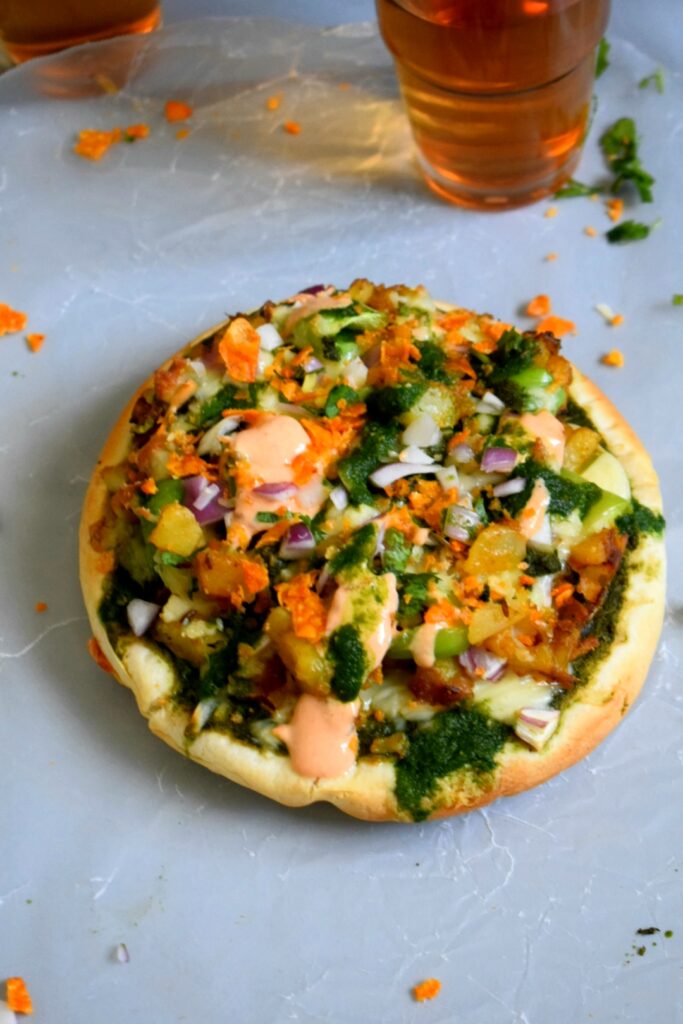 So if you are craving for such spicy and cheesy at one go definitely try this one out! You will love it! In this recipe, what i loved the most is instant sweet sauce that goes perfectly well with this pizza and it is so easy to put together too! Here I used store-bought pizza base, if you want pizza base recipe check here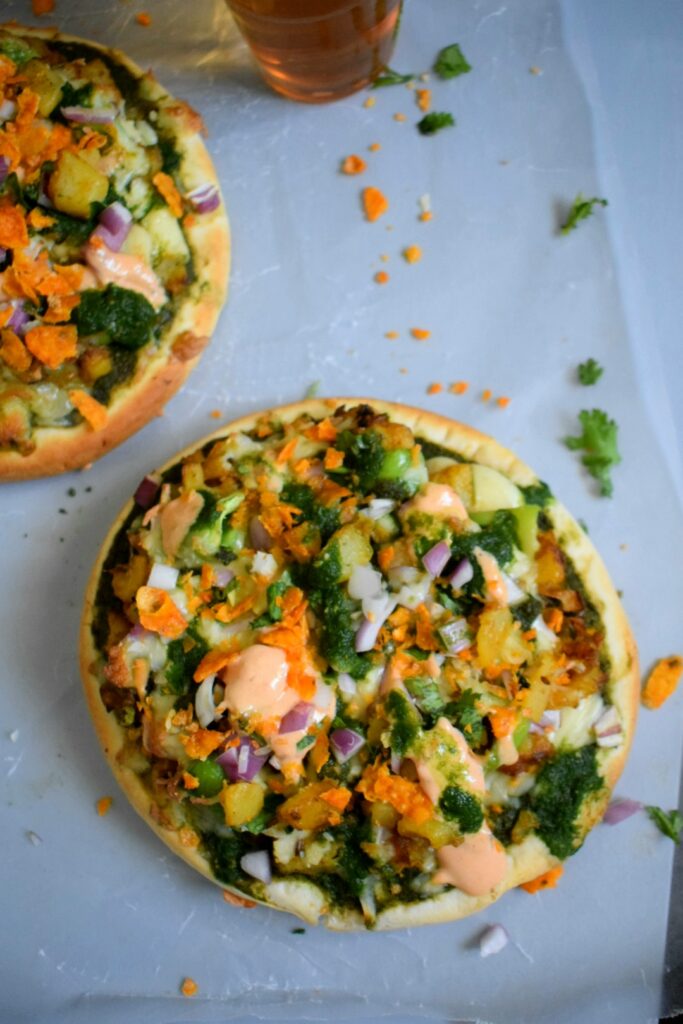 Ingredients
Pizza base here
Mozzarella Cheese
Chopped onion
Chopped Bell Pepper
Some cilantro
If you have pomegranate and sev add that too
For Green Chutney
1 cup coriander leaves
1/2 cup mint leaves
3 green chilies
1 or 2 clove garlic
1 tsp cumin seeds
1/4 cup water
salt to taste
lemon juice
Blend it all and the green chutney is ready!
Instant Sweet Chutney/Sauce
3 heaped tsp yogurt
2 tsp mayo
2 tsp pizza sauce
A pinch of salt
2 tsp sugar
Some organo
2 pinch of chaat masala
Mix well all the ingredients and your sweet sauce is ready
For Filling
2 large potatoes boiled with salt and turmeric, when its cooled chop it into small cubes
2 tbsp oil
1 tsp cumin seeds
4 cloves garlic chopped
small piece ginger chopped
3 green chilies
1 tsp chily powder
1/2 tsp coriander powder
1 tsp garam masala
1 /2 tsp cumin powder
some lemon juice
A pinch of kasuri methi
lots of cilantro
Method
Finely chop the boiled potatoes and keep it aside.
In a Kadai pour oil, when it's hot enough splutter cumin seeds.
Add ginger, garlic and green chilies and cook it for a few seconds.
Now add chill, turmeric and coriander powder mix and cook for a few seconds on low flame.
Now add coriander leaves and chopped potato mix well until all the masalas are coated with potatoes.
Add in lemon juice, cumin powder, garam masala and Kasuri methi some more chopped coriander leaves. Switch off the flame and let it cool.
For Assembling check the video!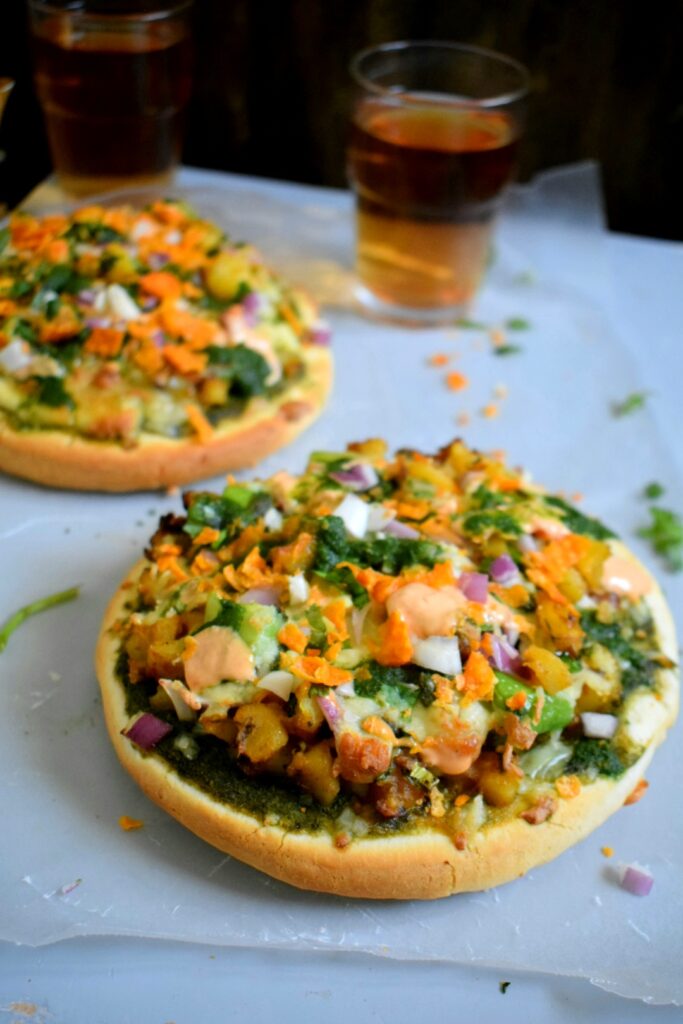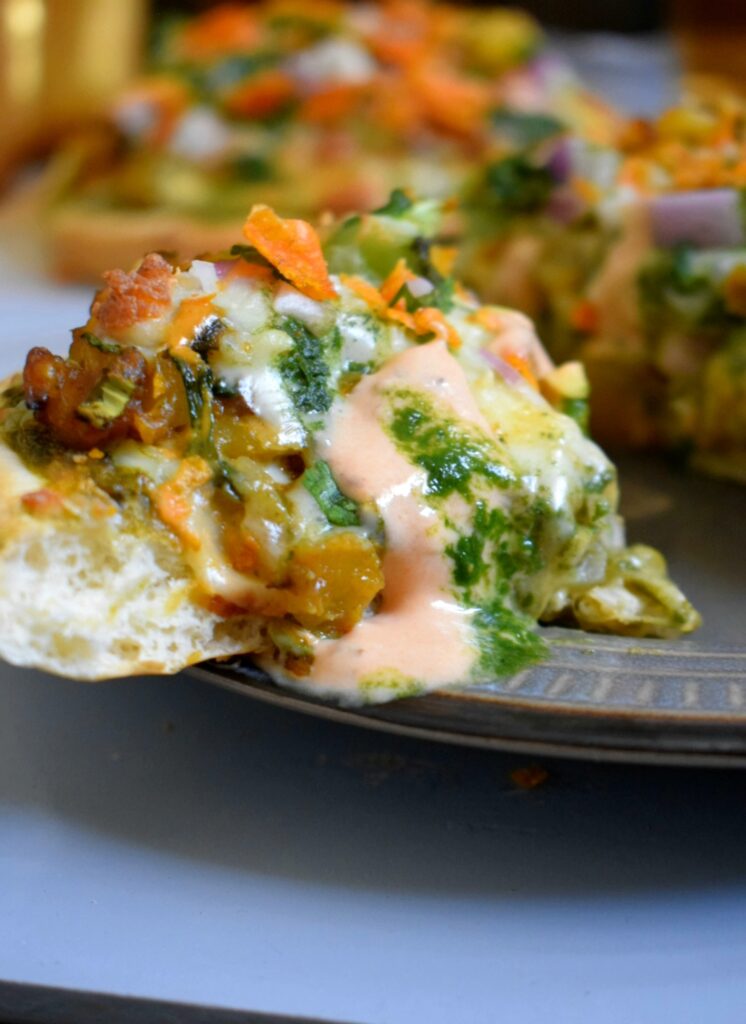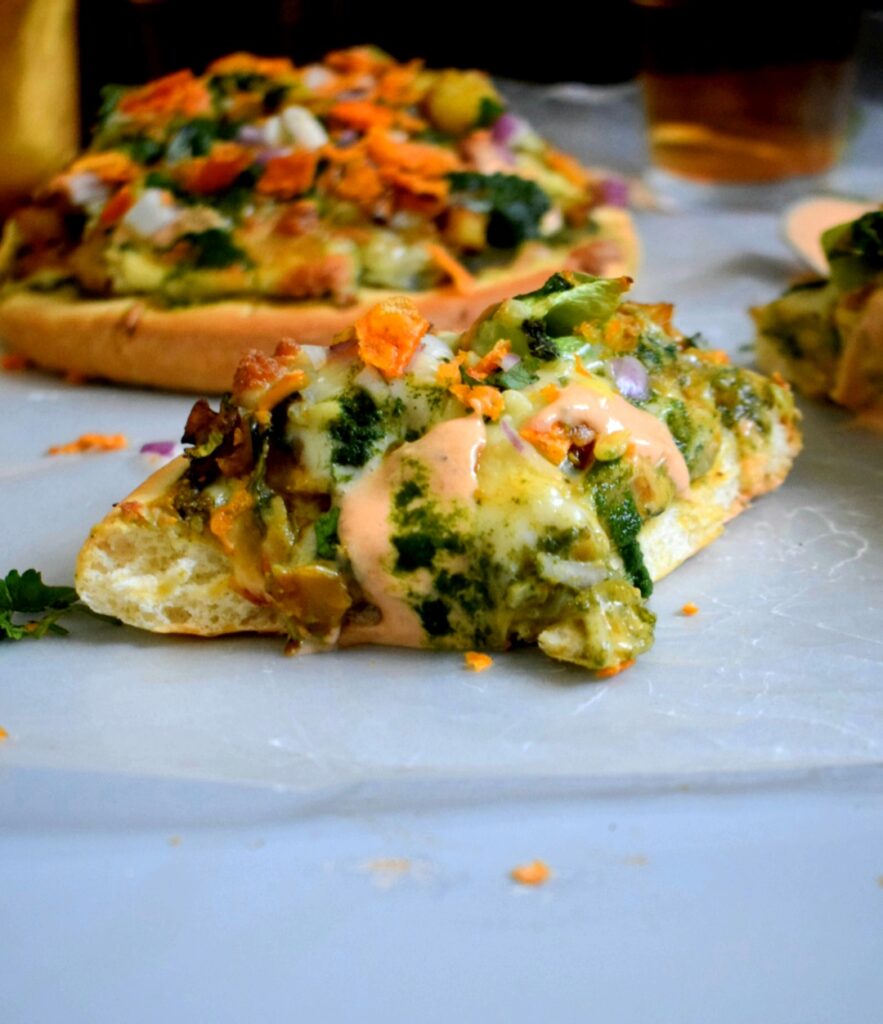 Happy Baking!