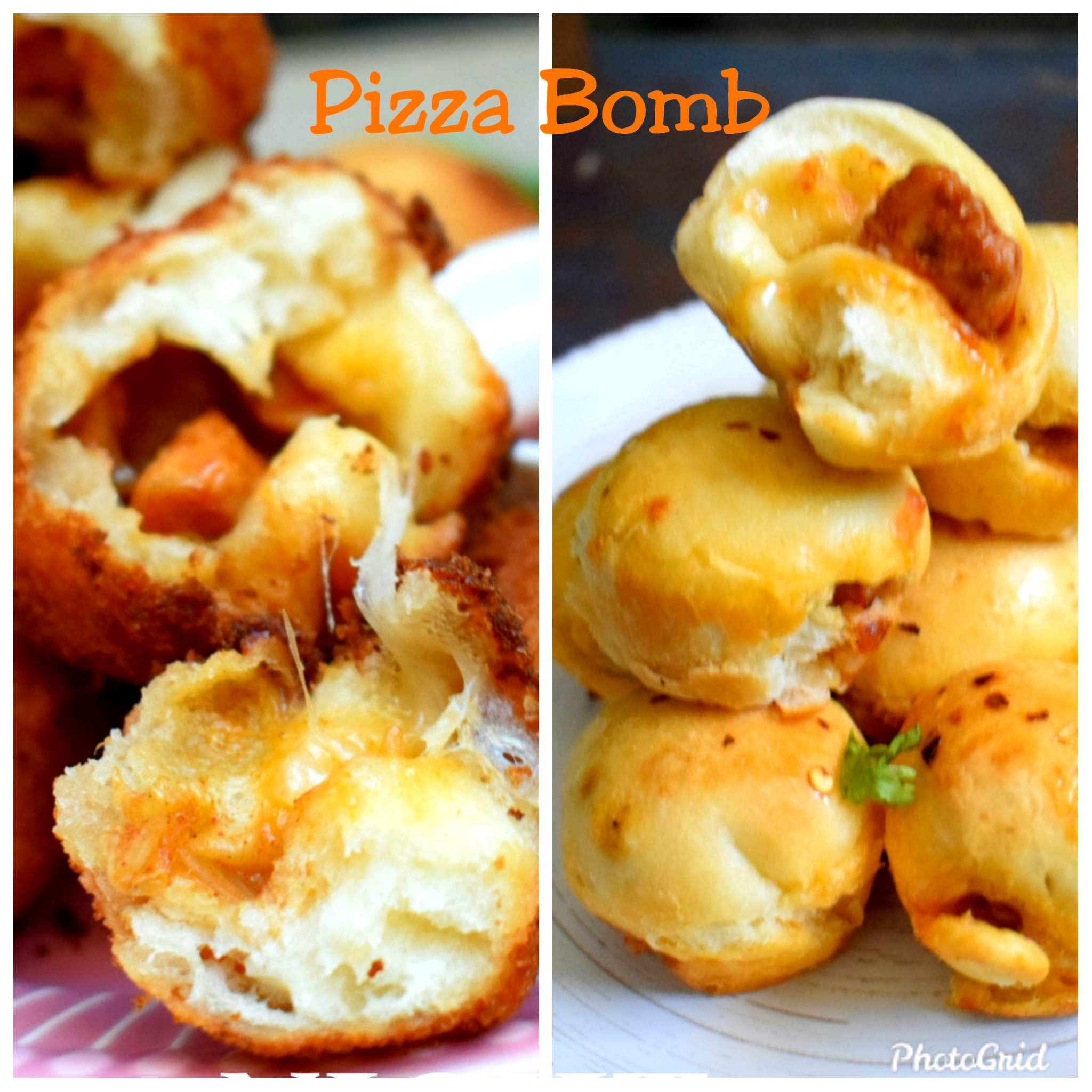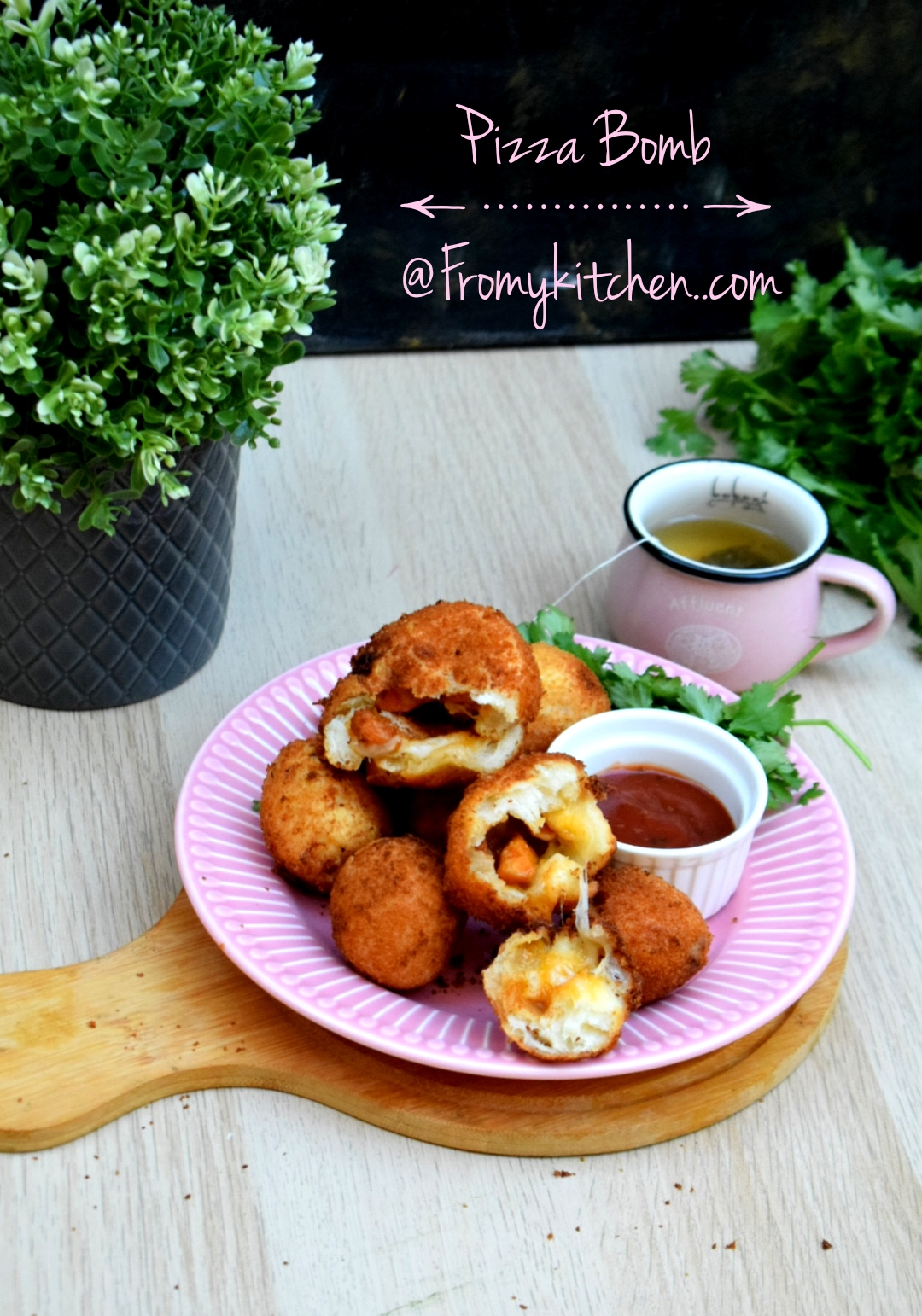 Pizzas are favorite for almost everyone from kids to adults!❤ What if they are served  in bite-size goodness! They will be more appealing and lipsmacking isn't it?These pizza bombs are really a keeper for every kind of parties i must say! The soft bread ball bursting with cheese and pieces of chicken in it is a  delicious treat to relish any occasion!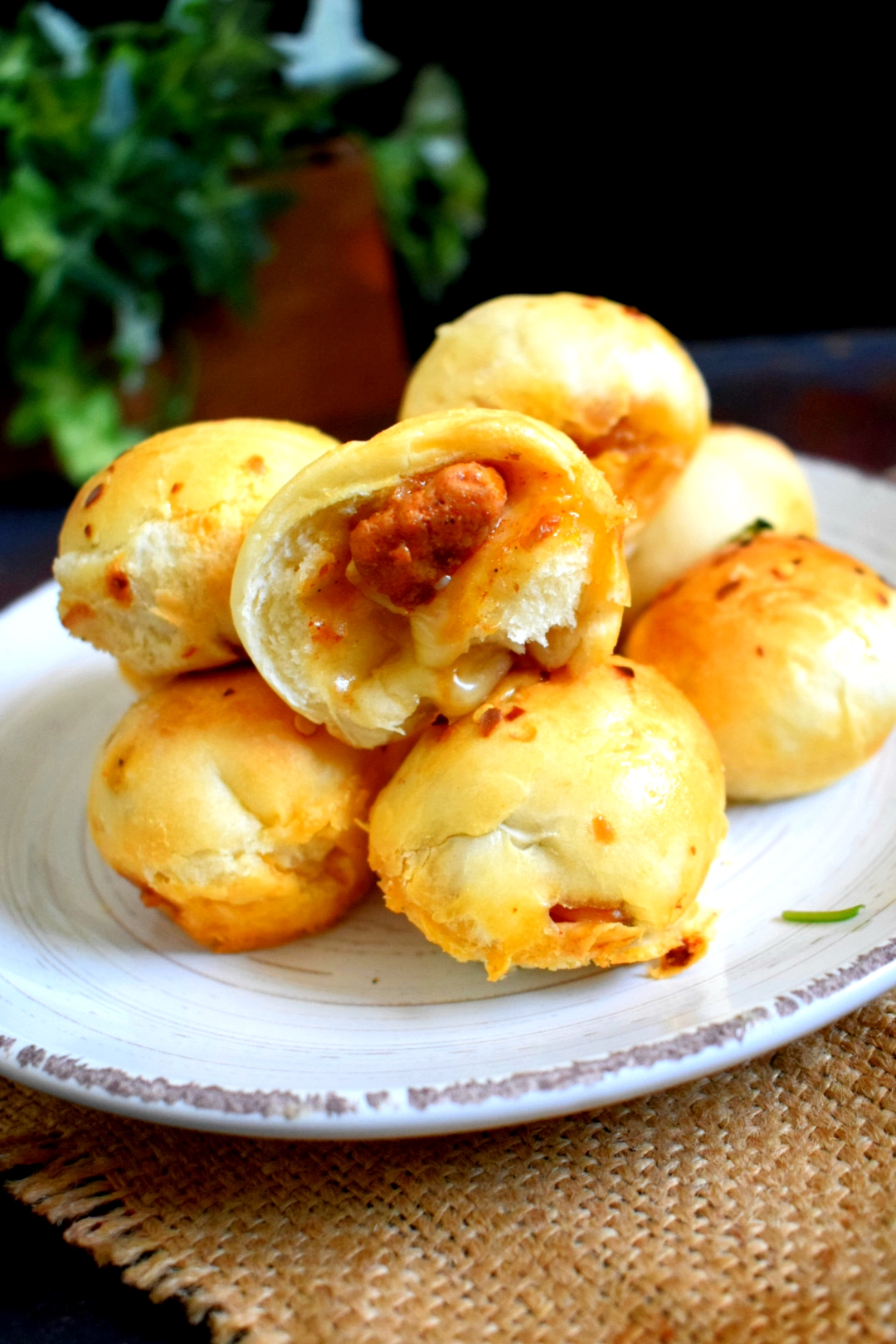 Here I'm sharing 2 different ways of making these Pizza Bombs! The one is fried and the other one is baked, both have their own taste and uniqueness! If you are a person who likes fried goodies then its a must-try, but if u are someone cares about that extra calories then go for the baked version! My hubby likes the baked one more than the fried! This will be useful for those who don't have oven too!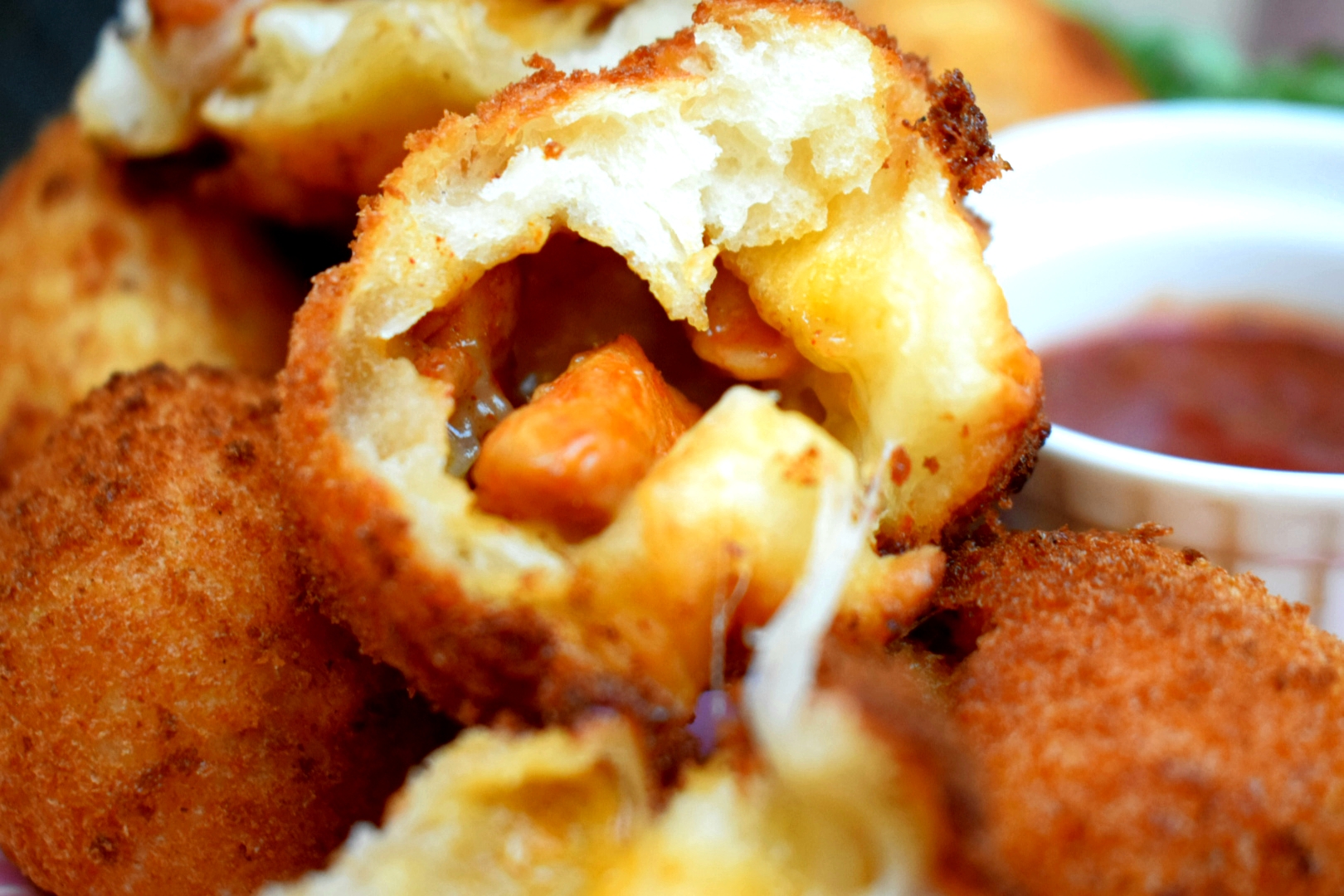 The fried pizza bomb has different textures like crispy coating with soft bread inside bursting with cheese and pizza flavor! Do let me know which one is your favorite after trying it! So let's check out the recipe!!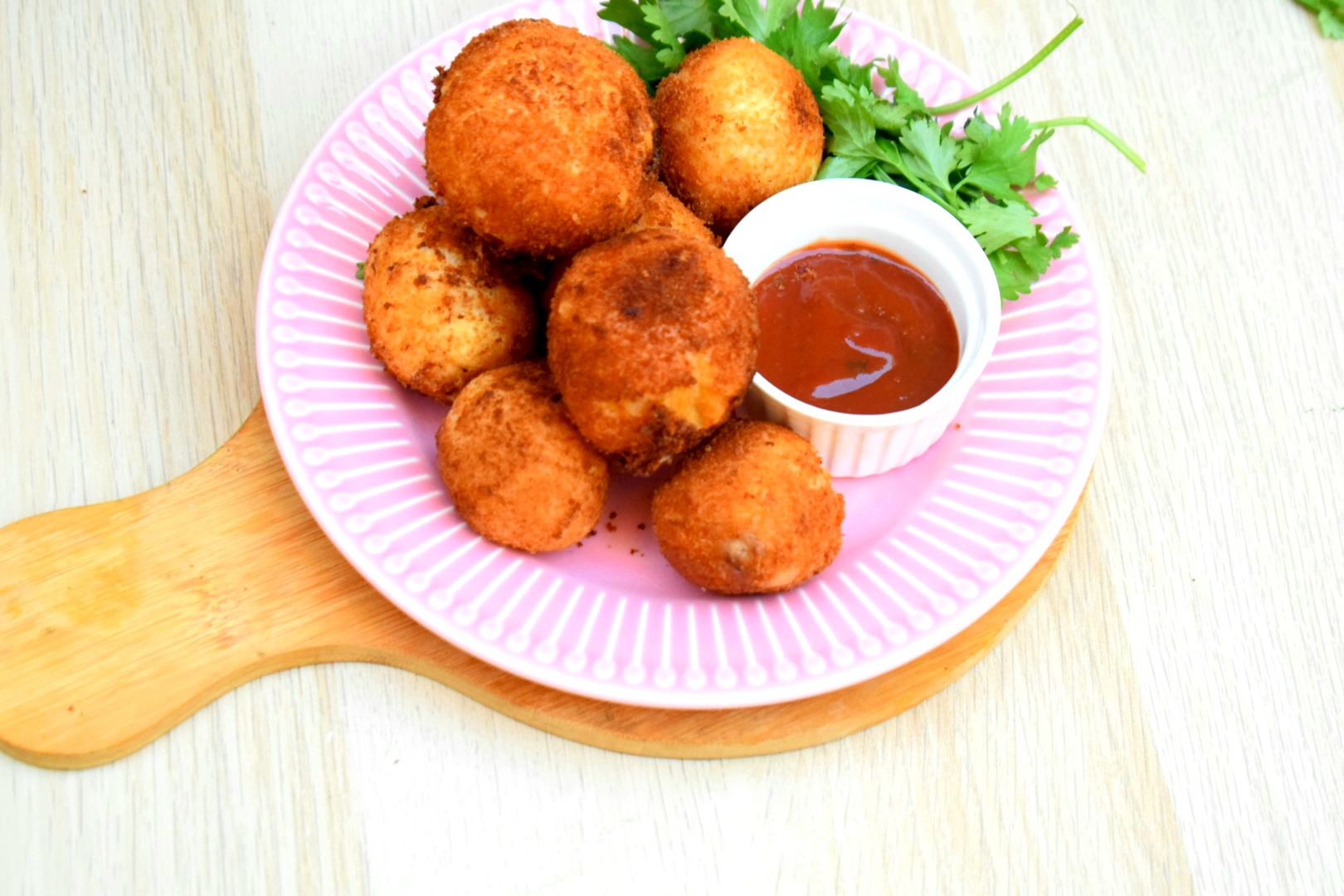 Ingredients
Pizza dough  Check the link
For marinating chicken – 400 gm chicken breast fillet cut into small pieces
1 tbsp chilly powder
3 cloves garlic crushed
1 tsp soy sauce
Salt to taste
Some oregano
Other ingredients
Some paprika(optl)
1 small onion chopped
Bell peppers small 2(i used different colors) you can use any
2 tsp pizza sauce or any kind of sauce u like
Basil or mint leaves
2 to 3 tbsp oil or olive oil to shallow fry the chicken
For frying, you will need
Bread crumbs
All-purpose flour mixed in water to make a slurry.
Oil to deep fry
For Baking
Egg for egg wash
some chilly flakes
Method
Knead the dough and let it proof.
Filling… marinate chicken with above-listed ingredients.
In a pan pour some olive oil and shallow fry the chicken. In between add some paprika if you have it with you.
When it's done take it out from the flame and mix with veggies, pizza sauce, and basil. The filling is ready!
Divide the dough to 2 equal portions spread it with a rolling pin and then make equal portions by cutting into small squares.put a little bit of filling and mozzarella cheese cover it and make balls out of it. (refer video) or check the pic attached below
Then make a slurry with maida and water or use egg white to dip the balls and then coat it with bread crumbs.
Fry it in medium flame until its golden brown and crisp. Make sure the flame is not on high, as it makes the balls brown faster remaining the inner side uncooked, SO FRY IT ON MEDIUM FLAME BY TAKING TIME 
For baking– Preheat the oven @180 degree
Brush some oil to a mini cupcake pan or u can use any baking tray.
Do as shown in the pic.
After folding and making it round the place the folded side facing down, egg wash it sprinkle some chilly flakes and bake it for 15 minutes. Have it hot!
Video!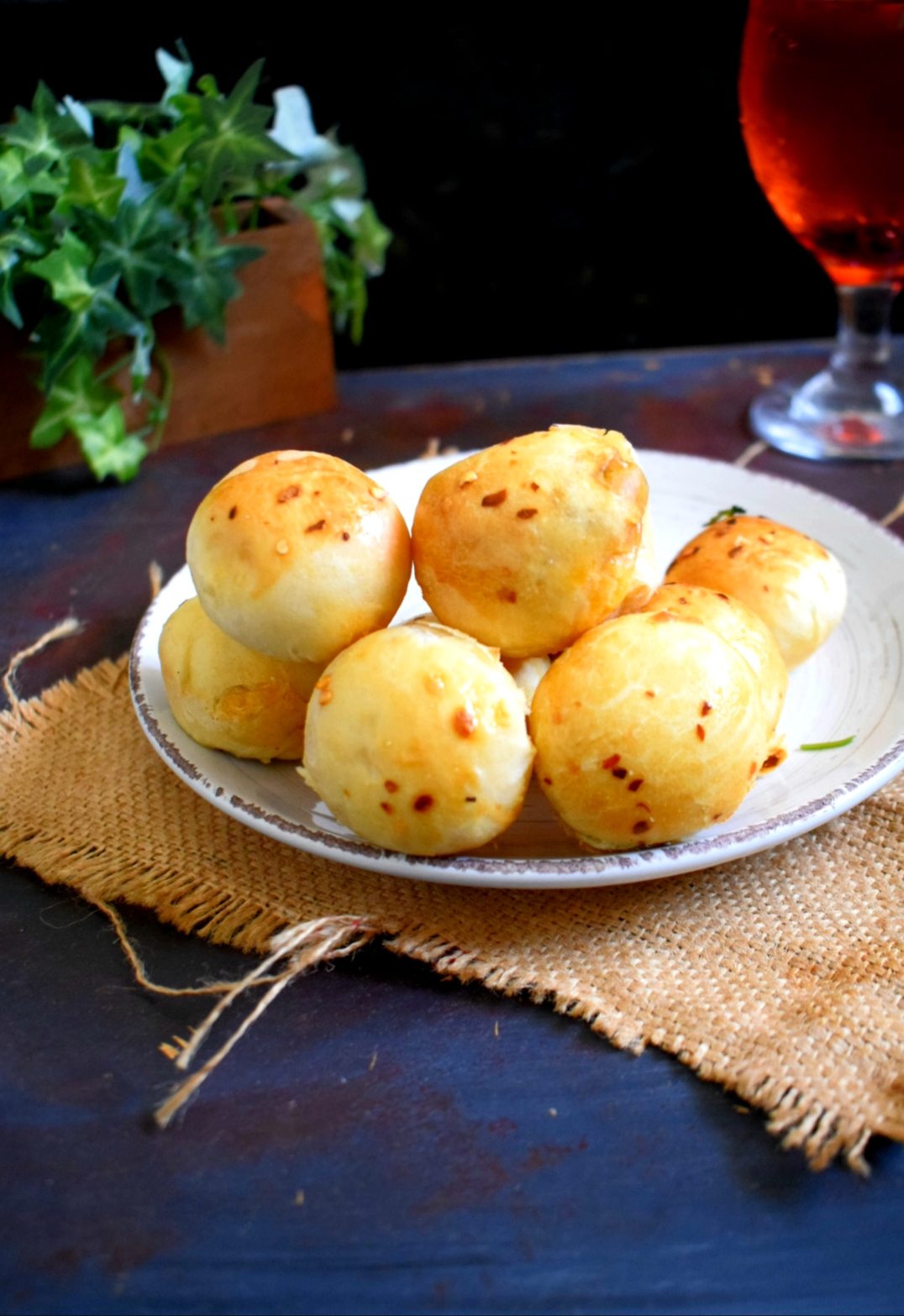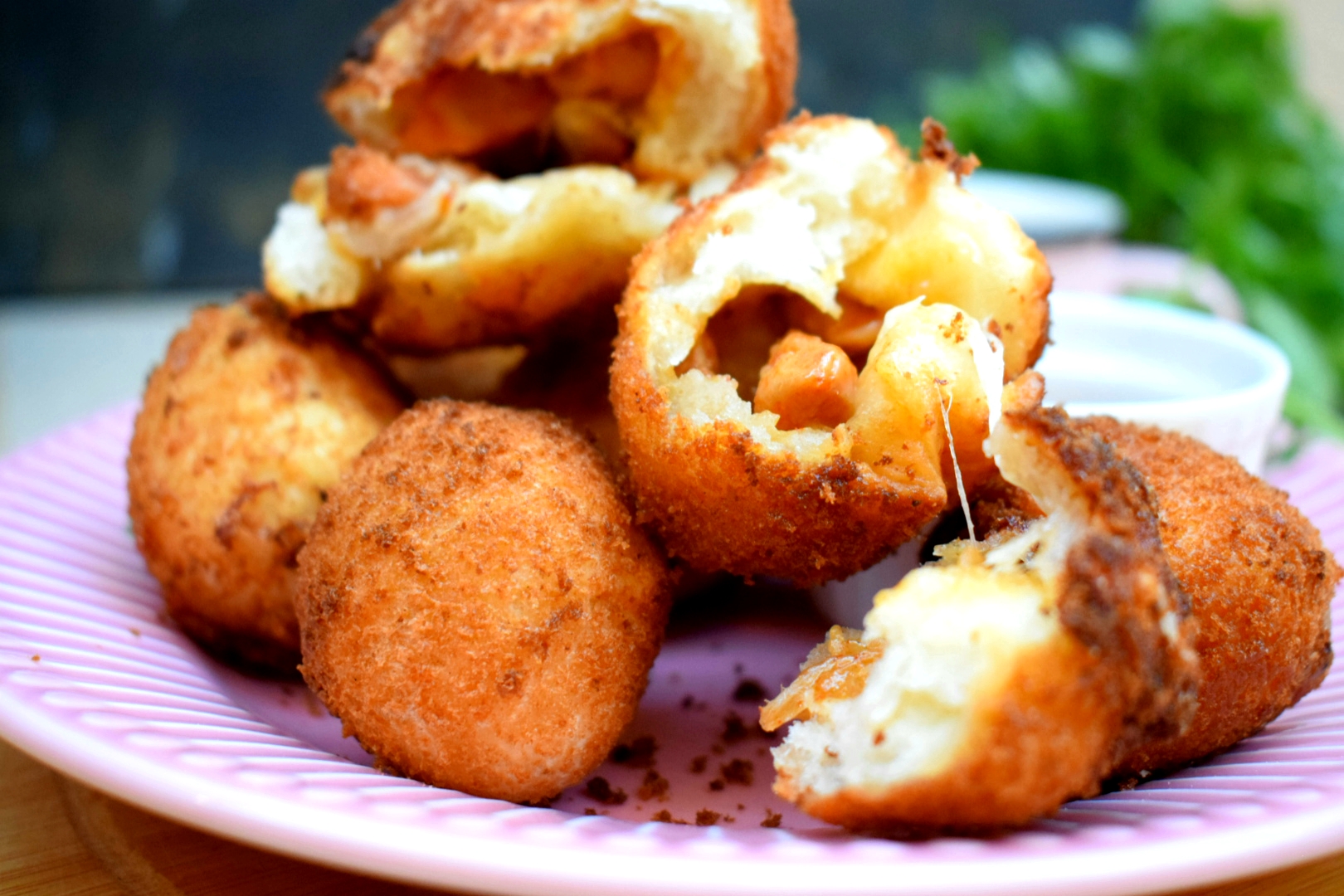 Relish it in this cozy chilly weather with a cup of hot coffee or tea!