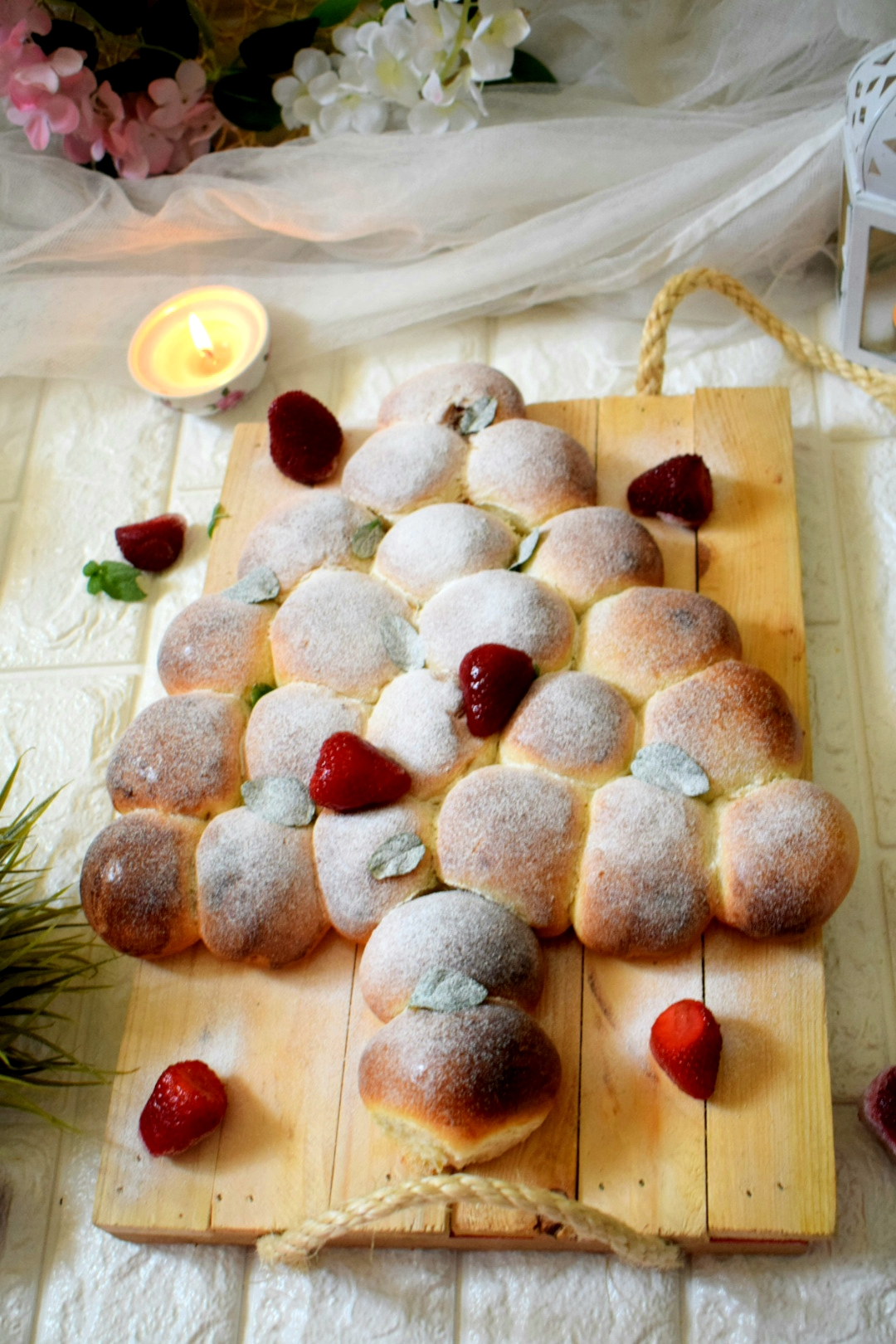 It's a festive vibe everywhere, so why don't we celebrate! As it is vacation and kids are around us, the great way to make them happy is always something chocolatey! So here comes my Christmas tree pattern Nutella Stuffed Bread! Kids will definitely fall in love with this festive look fancy bread!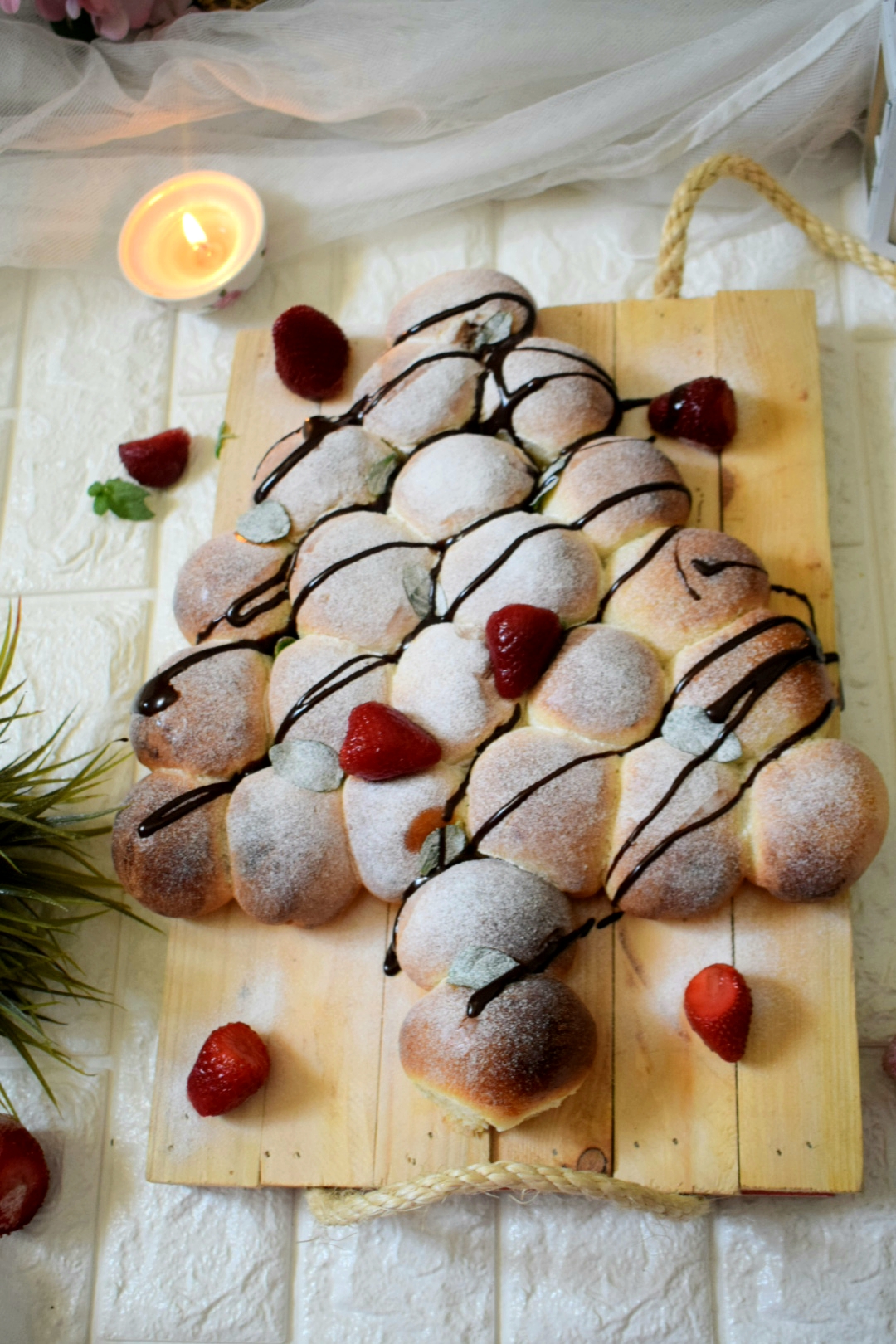 Who doesn't love to have such pleasant-looking pull-apart bread that too with chocolate filling! Instead of Nutella, you can also place some chocolate chips or any caramel filling in it! It's very easy to prepare and the outcome is so satisfying! You can imagine how heavenly my home smells while this goodness was in the oven!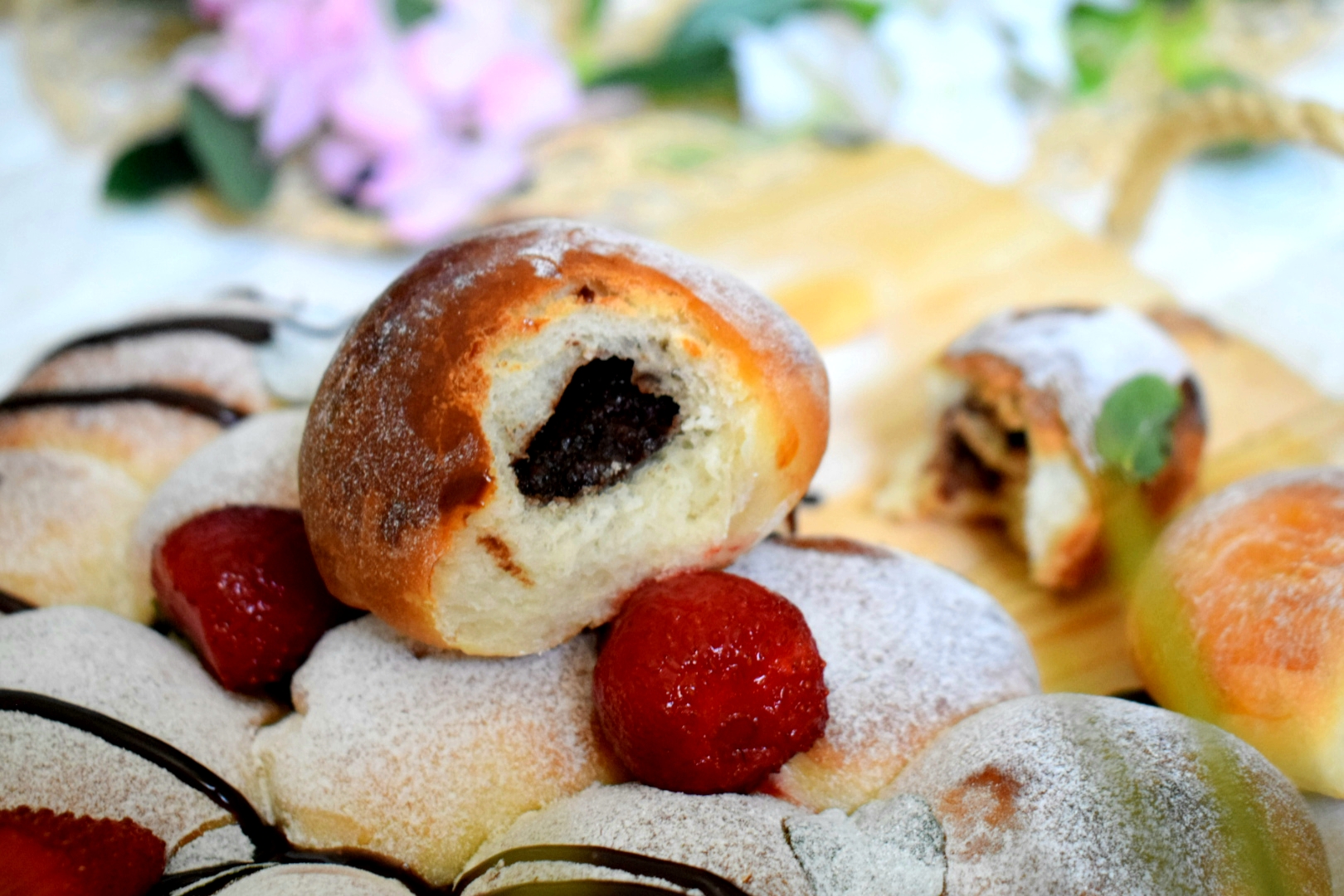 Kids were eagerly waiting for pulling the bread part as i told them let's take a video while pulling them! But it didn't come out well and i lose my patience too!lol! So hope you all are enjoying the vacation and festival! Let's check out the recipe and see how simple it is to prepare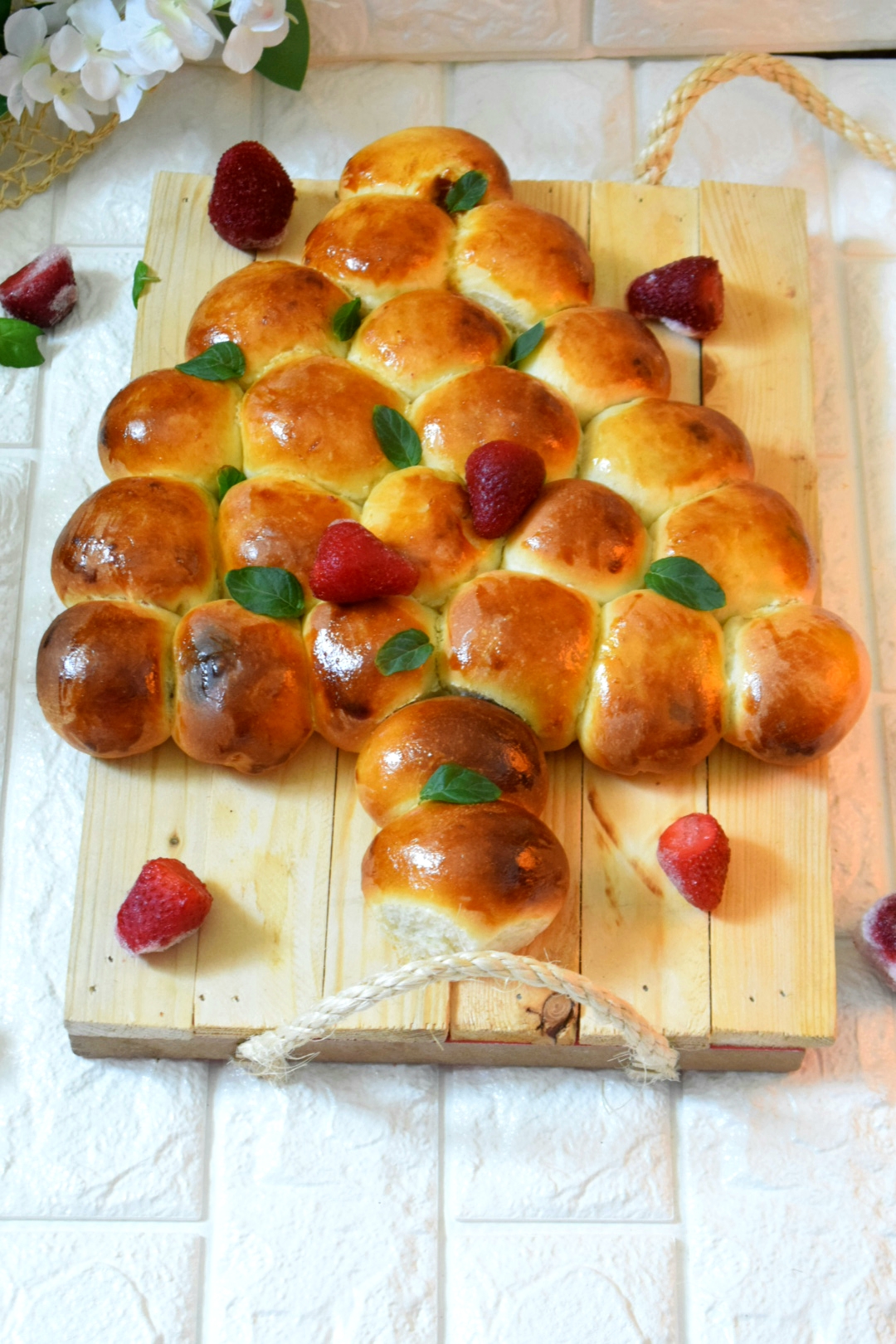 For Bread, i used my Honeycomb Bread recipe
Ingredients
3 1/2 cup all-purpose flour
2 tbsp milk powder
3 tbsp sugar
1&1/2 tsp instant yeast
1 cup milk
1/2 cup water (might use less)
1 egg
4  to 5 tbsp oil or melted butter
1/2 tsp salt
1 egg (for egg wash)
Nutella
Method
Mix dry ingredients first and then add wet and knead to a soft pliable dough. Keep it in a warm place and let it proof.
Meanwhile on a baking paper scoop out some Nutella with the help of 2 spoons and freeze it. (refer video)
When the dough is doubled divide it into 22 equal portions. roughly make a figure of tree on a parchment-lined baking tray.
Now take each ball spread it a little place a frozen Nutella block in between and shape it to a small ball. (refer video)
Place it neatly and let them proof again. Egg wash it and bake it @180 degrees preheated oven for 15 minutes.
Dust it with icing sugar and squeeze in some Nutella or chocolate sauce on top and dig in while it's warm.
Video