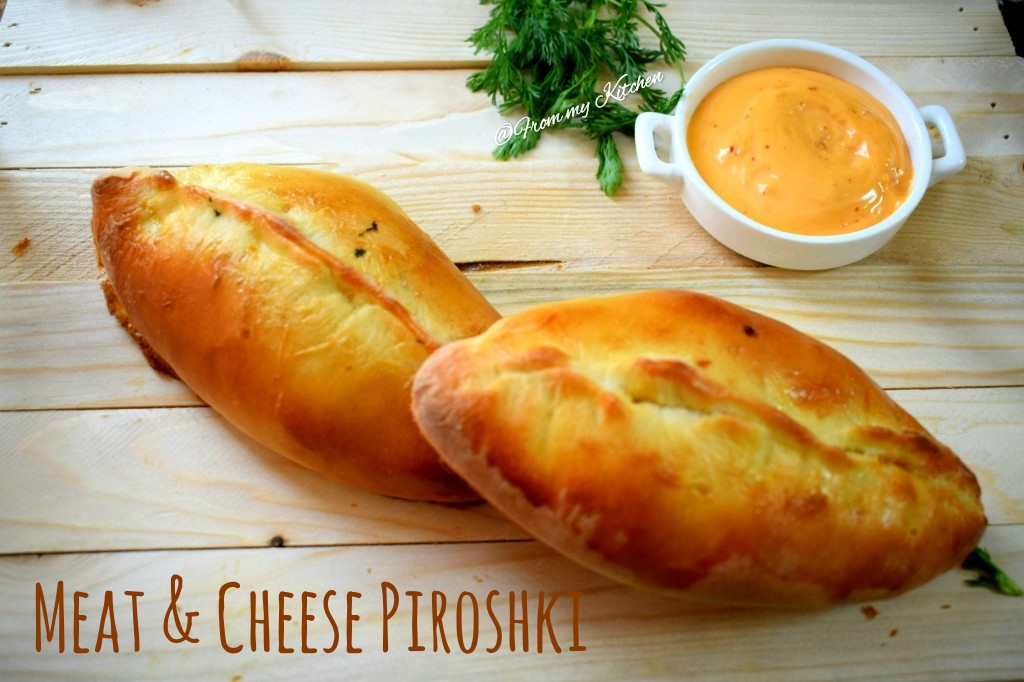 Piroshki is a Russian Dish which is individual sized baked goodie with a variety of meat or veg filling! Today i'm here with a delicious meat and cheese piroshki. These mini pie pockets have Soft yeast dough loaded with minced meat, mozzarella, and onion, then baked to perfection! You can either bake it or fry it. For the healthier option, I love to bake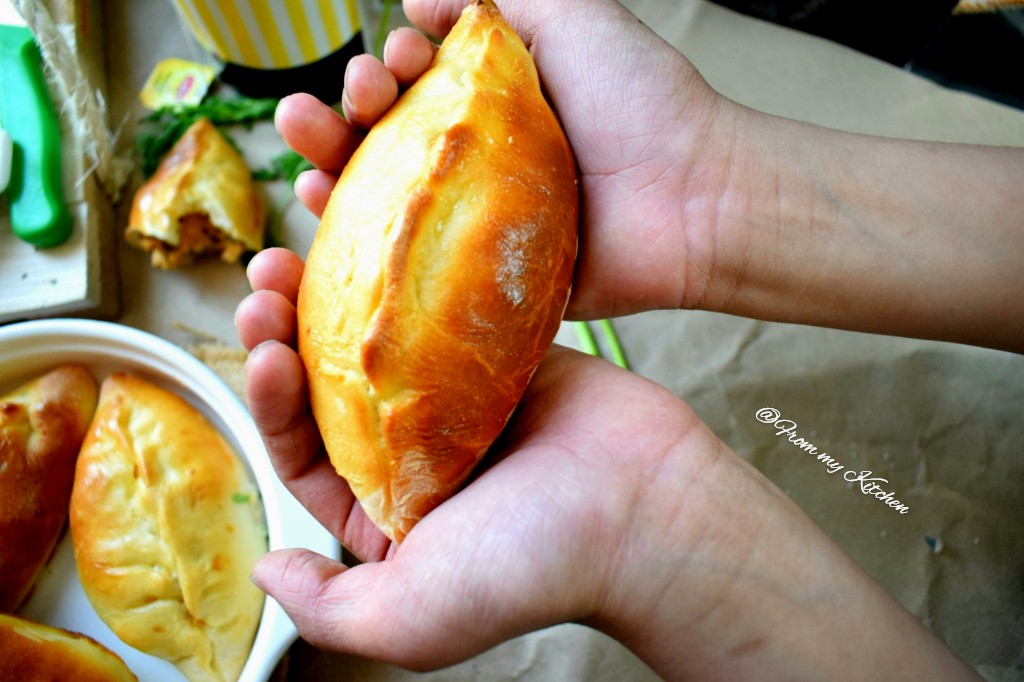 What's better than this soft bread filled with a cheesilicious meat filling to break the fast. This bread recipe is the softest I've ever tried and just loved it. The recipe is inspired from Tatyanas Everyday Food. In this, she used uncooked filling, so filling is totally different from there. Hope you all will enjoy it as much as we did.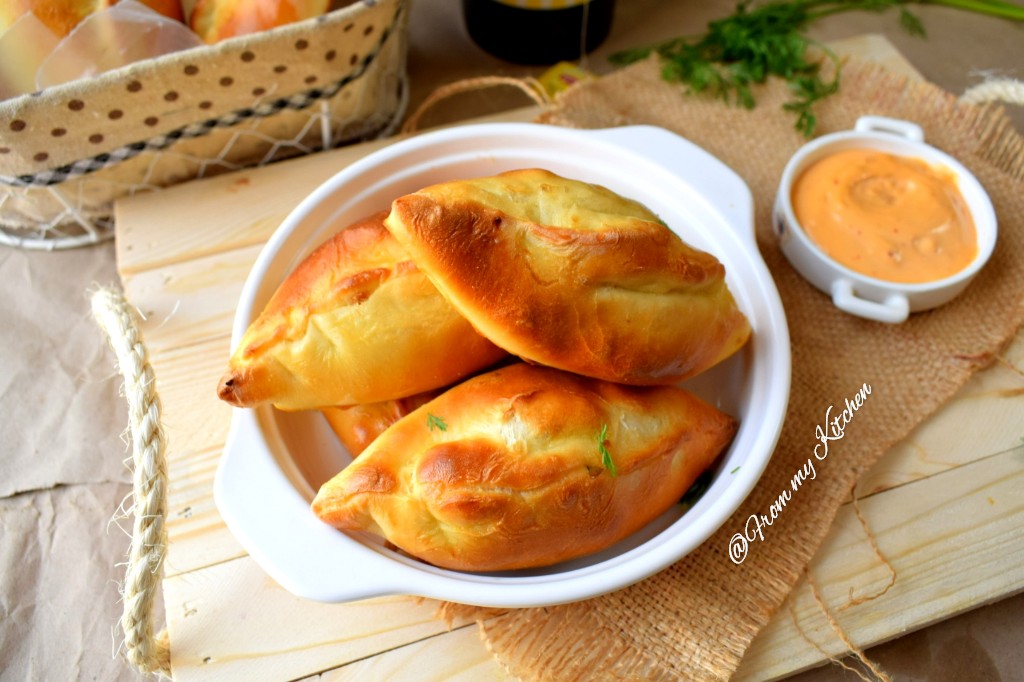 So this delicious mini pie pockets I made for Jorenqs' Ramadan Series! This year for Ramadan they are presenting 30 recipes from 30 jorenqers.Yay so we get 30 different recipes and everyone is very excited about it. I think here on my blog you don't need an introduction about Jorenq because I did it many times. Still for those who don't know it's an ultimate food group in FB with lots of enthusiastic foodies! Follow them on Fb Jorenq Food Guide.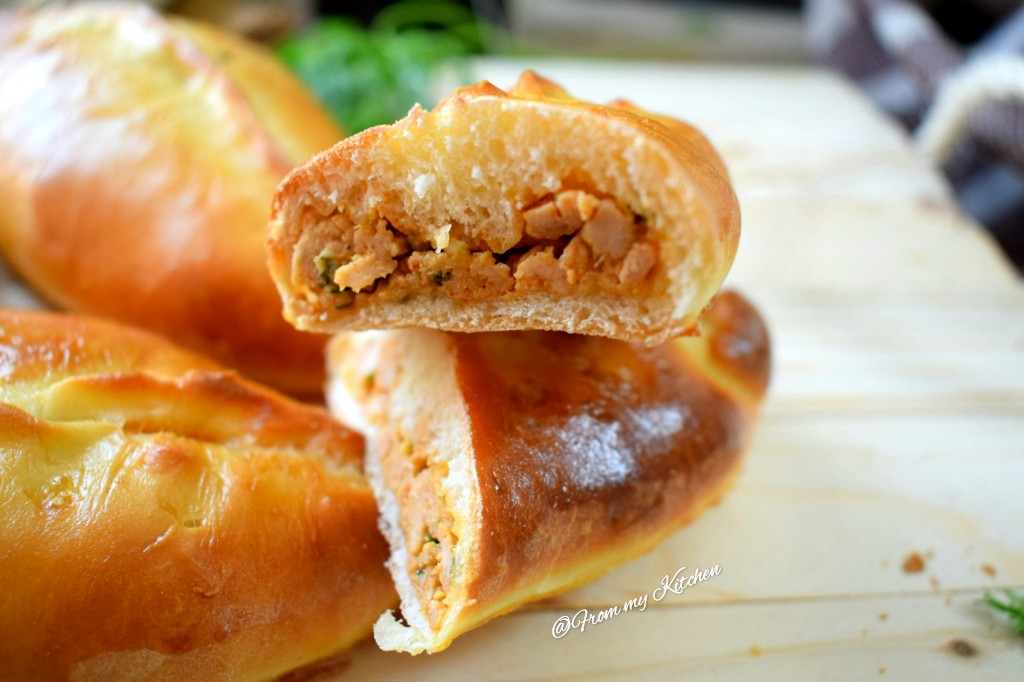 Ingredients
1 1/2 cups milk
1 tablespoon instant yeast
1/2 tablespoon sugar
 salt to taste
3 tablespoons melted butter
1 egg
4 cups all-purpose flour
For Meat Filling:
500 gm ground chicken
1 large onion
3 garlic cloves
1 cup mozzarella cheese
3 0r 4 cubes cream cheese cubes
salt to taste
1 tsp hot paprika
1/2 tsp chilly powder
1 teaspoon ground black pepper
1 beaten egg, for egg wash
Lots of parsley or cilantro
Some dill leaves (optional)
INSTRUCTIONS
Prepare the dough first. Mix together all the dry ingredients (preserve half cup of maida for later dusting and kneading) and then make a well in the center and add all the wet and start kneading. You may feel the batter is runny but trust me this is the softest bun recipe. Start to continue adding flour until soft dough forms.
Turn dough out onto a floured work surface, use additional flour as needed. Knead the dough for 4 to 5 minutes until smooth and elastic. Return the dough to mixing bowl, cover the bowl with a clean towel and allow the dough to proof until doubled in size
For Filling
Place the onion garlic and green chilies into a food processor and chop it very finely.
Then in a pan add 2 tbsp of oil and dump in the minced veggies. When it's soft and cooked add the minced chicken and mix well, add salt, paprika, and pepper mix well pour 3 tbsp of water and on low flame cook it until the water evaporates and the chicken is done. Now add chopped dill leaves and cilantro.
Add the cream cheese cubes and mozzarella mix well and cook until the cheese melts and the filling is sticky. Switch off the flame and let it cool completely before stuffing.
Assembling
Once the dough has proof, punch it down and divide the dough into even portions – 8 pieces for large piroshki, 16 pieces for smaller piroshki. Roll each piece of dough into a circle, add filling into the center, then press the dough together to seal the filling inside (watch the video to see how it's done!).
Place piroshki seam side up onto baking sheets lined with parchment paper. Brush the tops with an egg wash using a pastry brush. Allow the piroshki to proof for 30 to 45 minutes. Meanwhile, preheat oven to 180 degree
Bake piroshki for 15 to 20 minutes, depending on the size of your piroshki. Remove from baking sheet onto a cooling rack to cool for 15 to 20 minutes before enjoying.
Tip: After baking, if you feel like the crust is hard, cover it with a damp kitchen towel.
Video Tutorial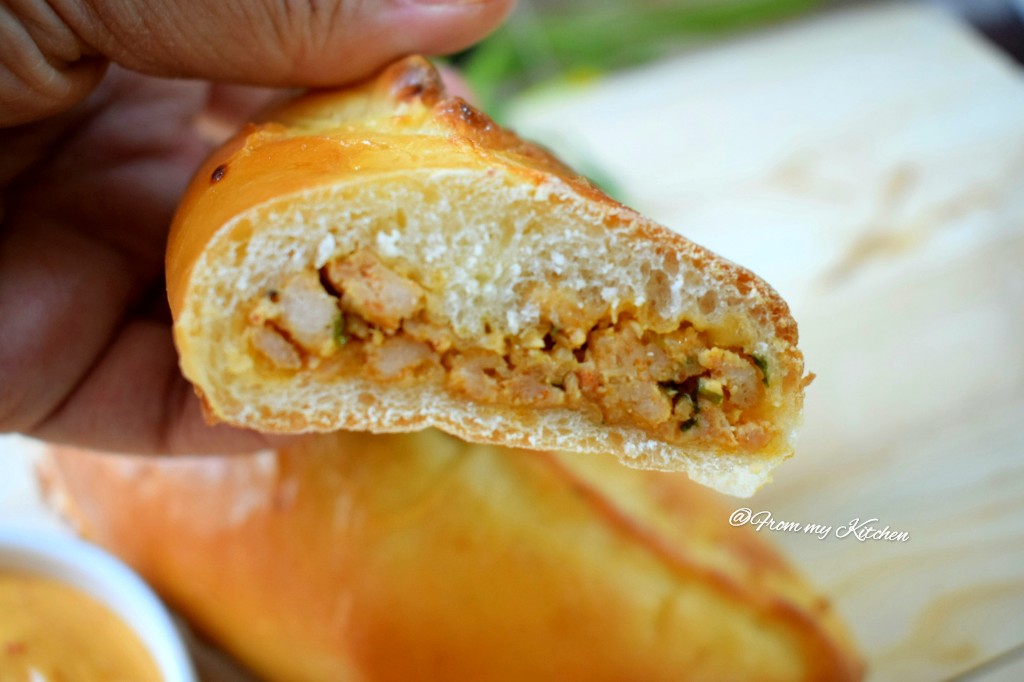 Hope this cheesy bread pockets will be your favorite too! Enjoy when it's still warm and you will fall in love with this!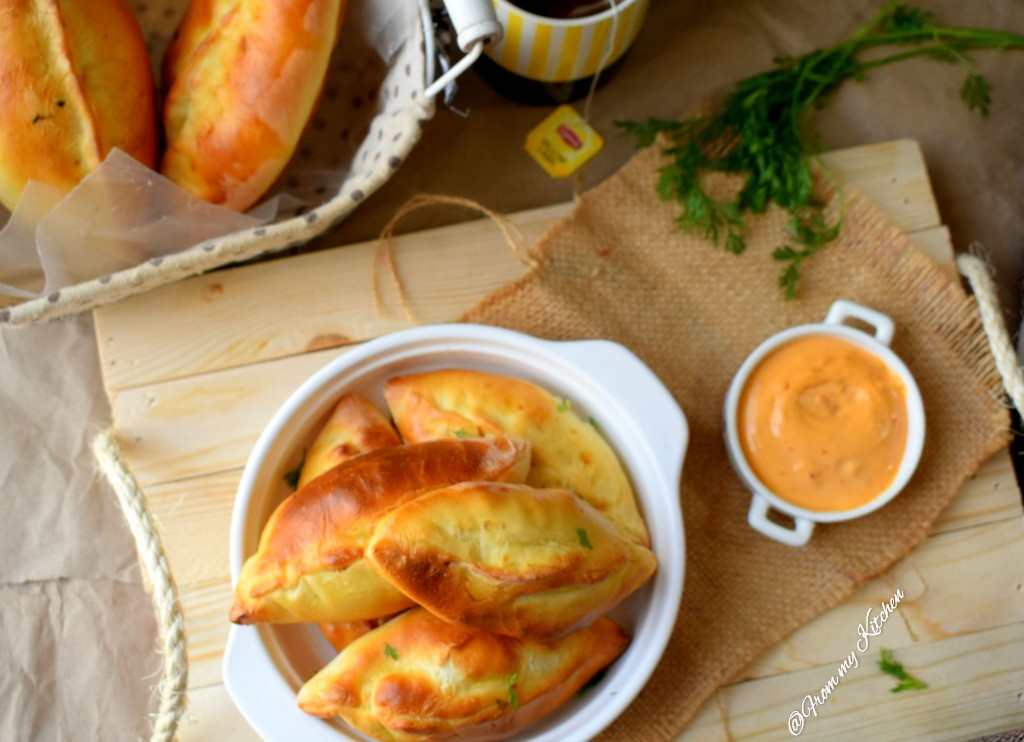 Happy Baking!