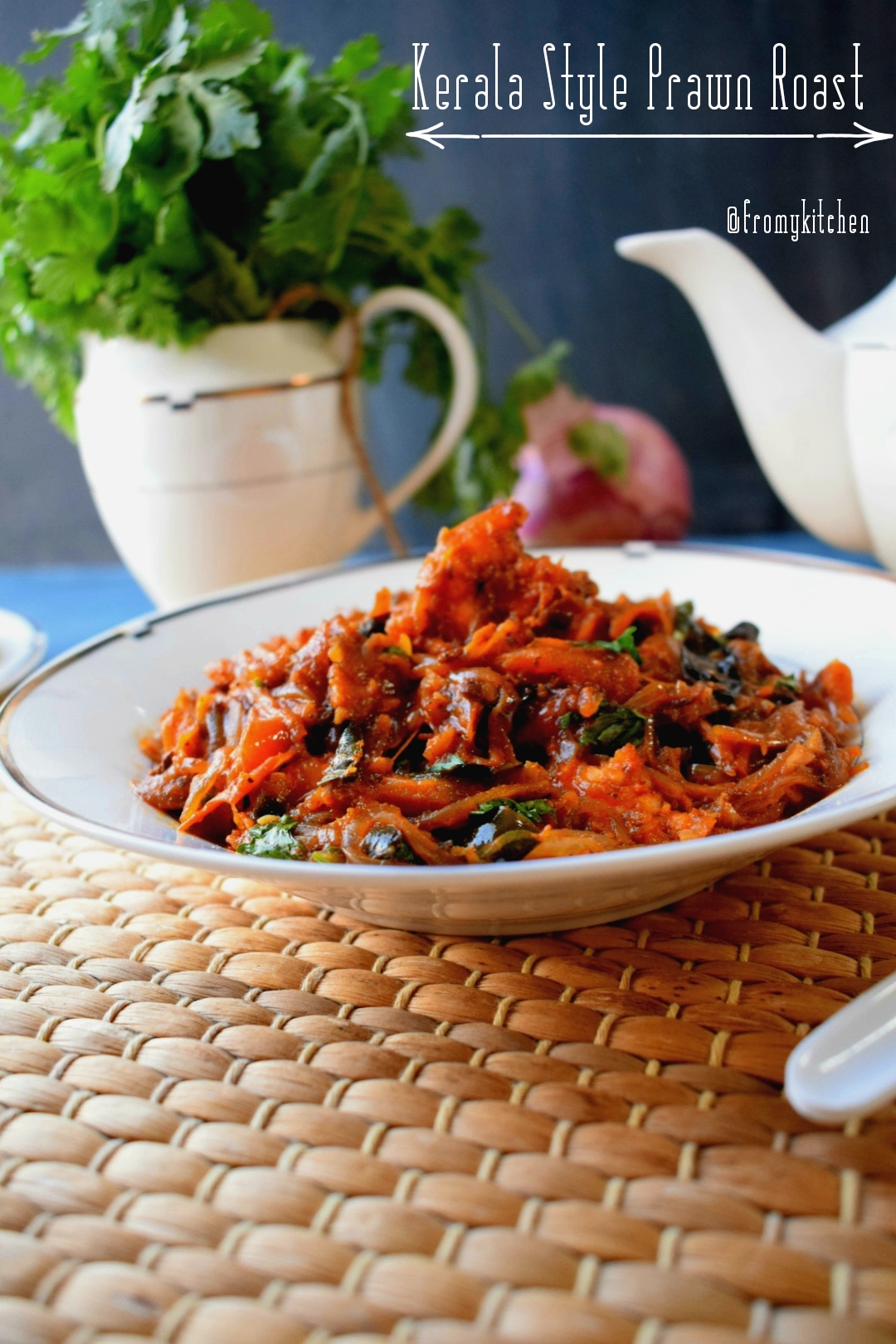 A simple and lip-smacking Malabar style prawn roast is today's post. Prawns marinated in simple spices and then shallow fried in which the onions and masalas are cooked in the same oil. In short flavorful prawns coated in spicy onion masala is a killer. My mom used to make something similar with fish and I just love it.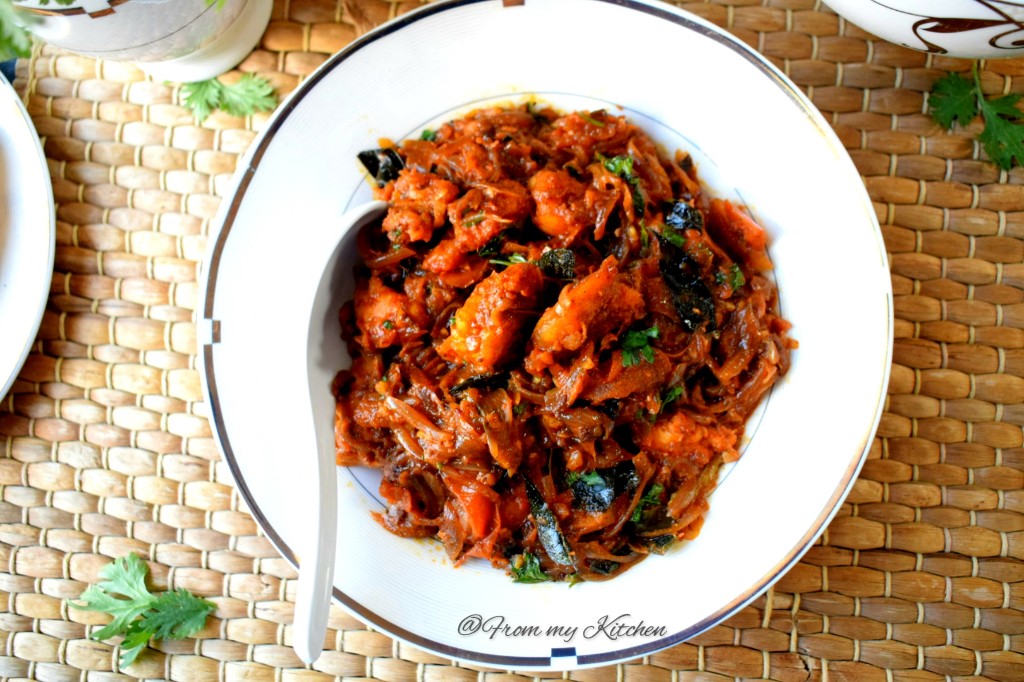 The picture doesn't do any justice to the dish. When i shared this in my Insta story while cooking my inbox was pouring with the message for the recipe. So I thought why not to share this yumminess with you all. With no time pulled out the camera and clicked some pics and here you go. This is best served with rice crepes or puri.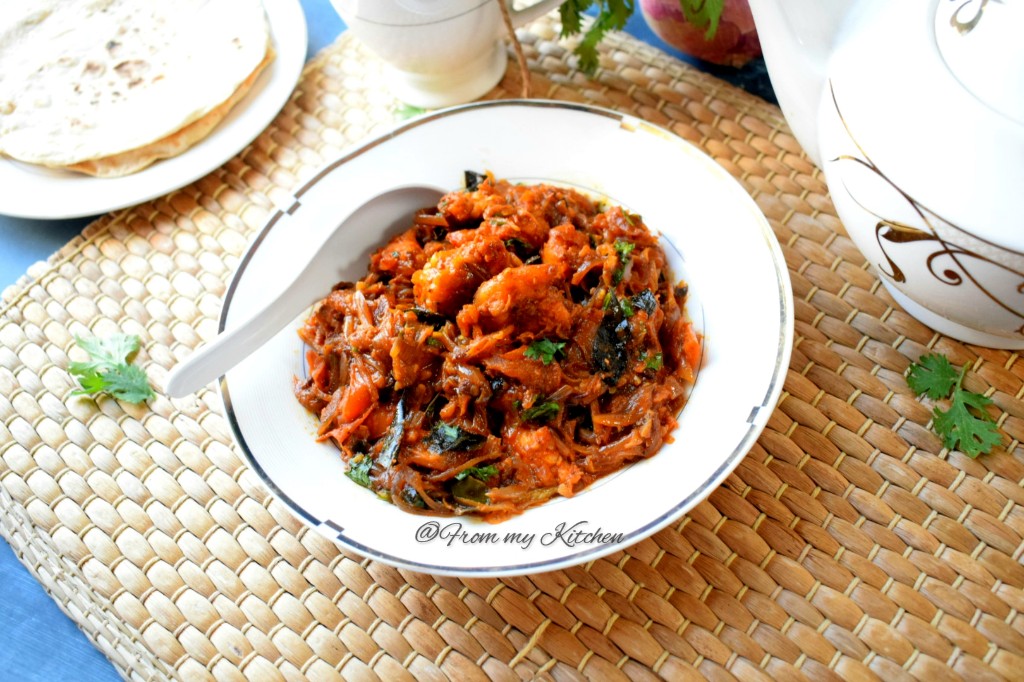 So I'm waiting for the tried pictures from each and every one who asked me for the recipe. I already have one Garlic & Pepper Prawn Roast. Check this out too!
Ingredients
1/2 kg prawns
Salt to taste
1 tbsp chilly powder
1 tsp ginger garlic paste
Curry leaves
3 tbsp coconut oil to fry.
For Masala
2 medium-sized onions
2 small tomatoes
1 tsp garlic
1 tsp ginger
few curry leaves
1 tsp chilly powder
1/2 tsp coriander powder
1 tsp garam masala
1 tsp lemon juice
Some cilantro
Method
Marinate prawns with above-listed ingredients for at least 15 minutes.
In a pan pour coconut oil and shallow fry the prawns. Throw in some curry leaves in between.Take it out when it's done.
In the same oil splutter few curry leaves and add thinly sliced onions, green chilly and ginger garlic paste. Add salt and cook it until onions are translucent and soft. In between add sliced tomatoes and cook it until mushy.
Add all the spices and mix and pour 1/4 to 1/2 cup water. Cook the masala by covering it for 5 minutes or until the rawness of the spices are all gone.
Add the fried prawns in masala and mix well to coat the prawns.
Add garam masala, few more curry leaves, cilantro and lemon juice. Cook on low flame for 3 minutes and switch off the flame. Spicy and delicious prawn roast is ready to dig in.
Tips: I prefer to keep it closed for half an hour or more after cooking for all the flavors to blend well together.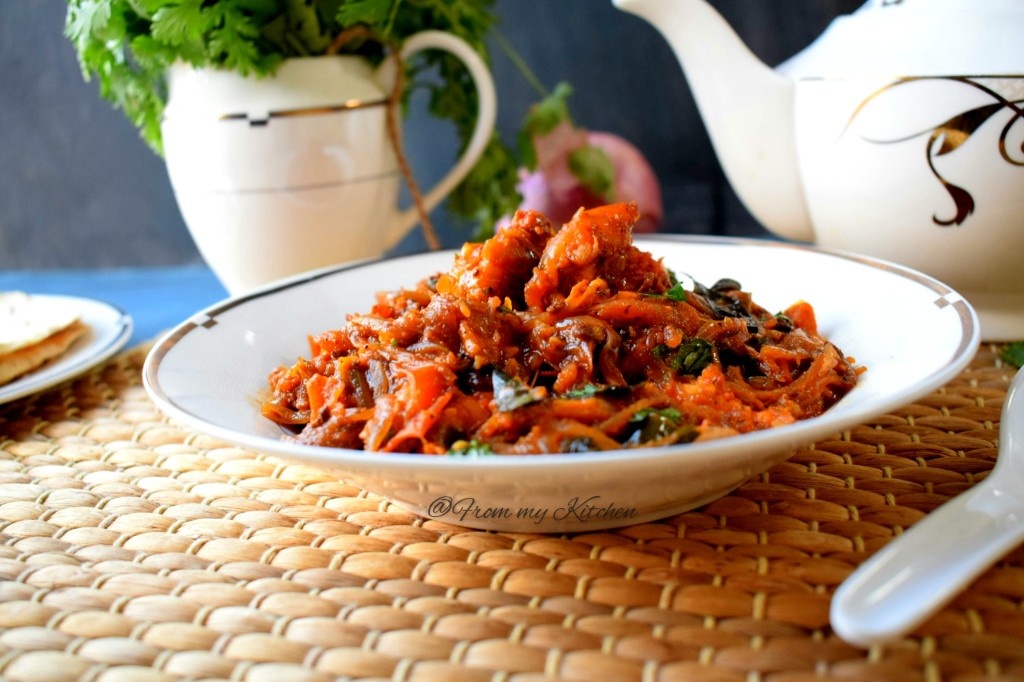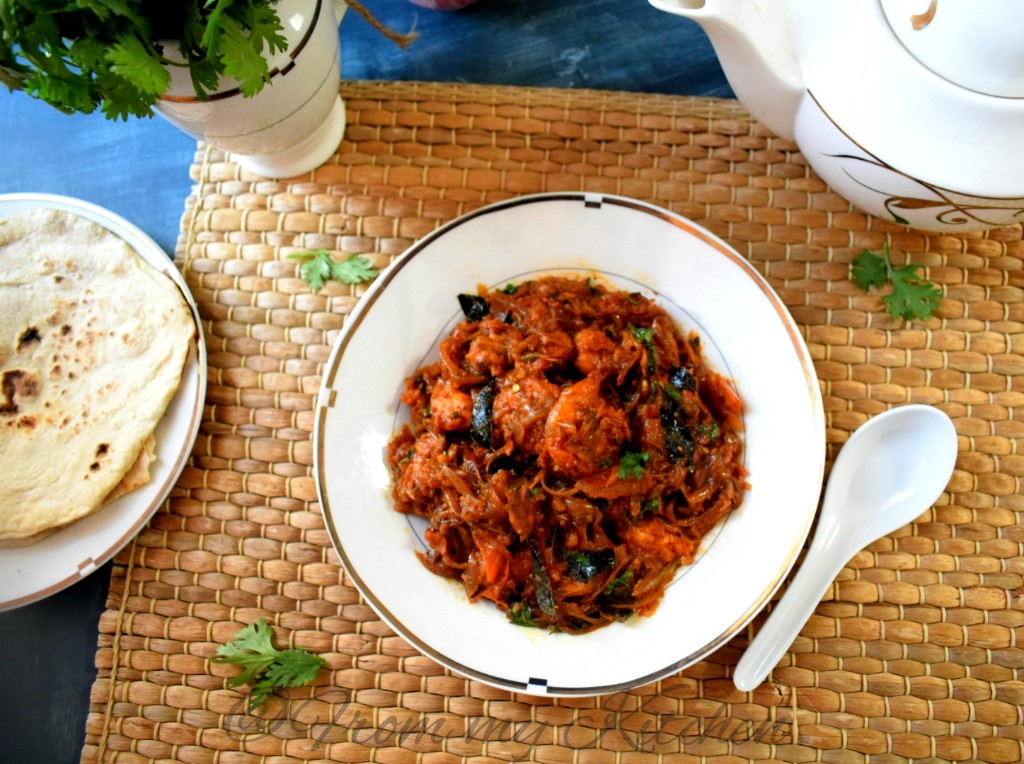 Relish it! Happy Cooking!