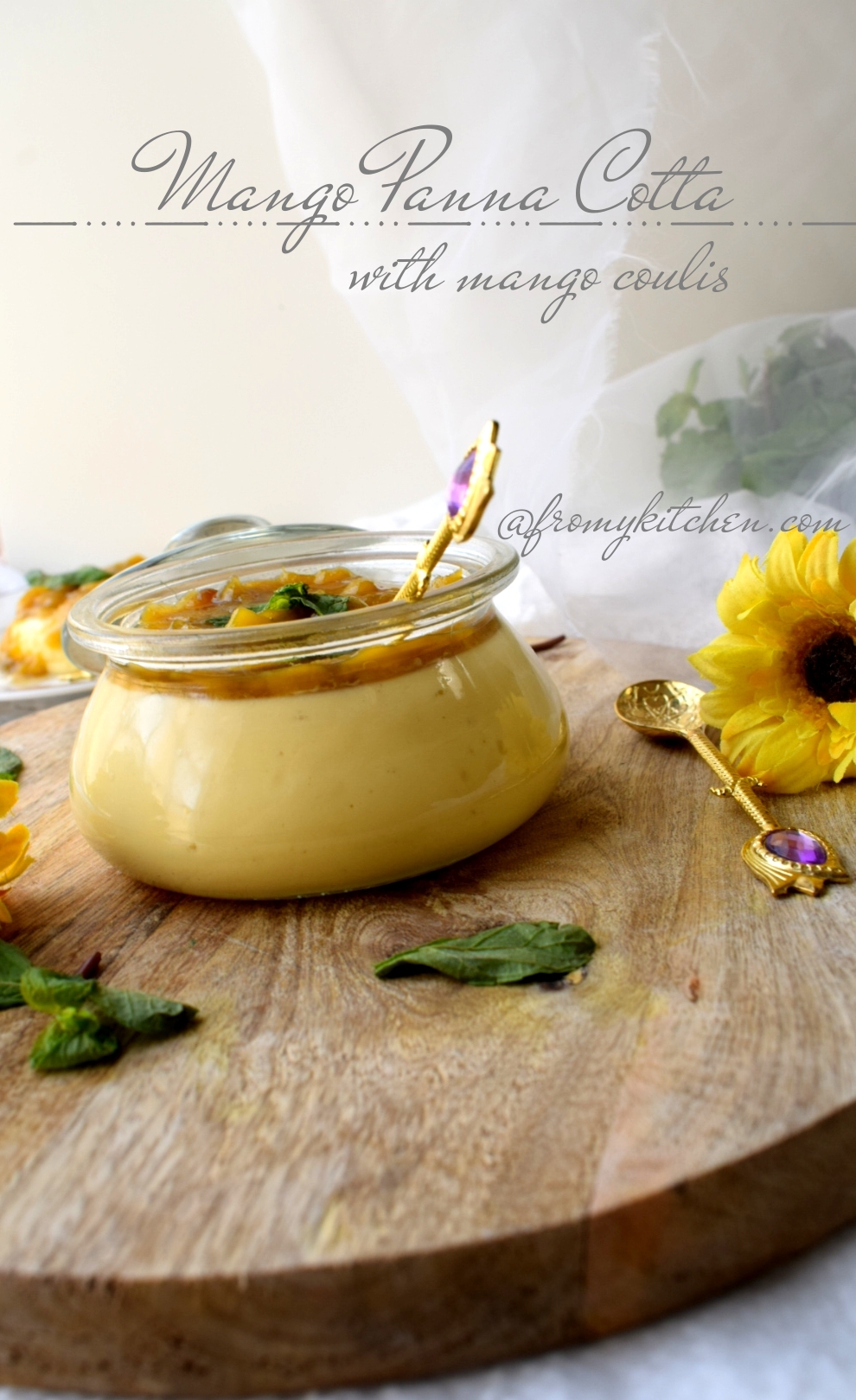 After 2 appetizers why not a creamy dessert rich in mango flavor? Yes, this is the creamiest dessert with all the good flavors of mango the king of fruits! Mango is the favorite fruit for many and I'm sure desserts with mango makes them droll! So this creamiest and scrumptious pannacotta i'm dedicating to all mango lovers out there.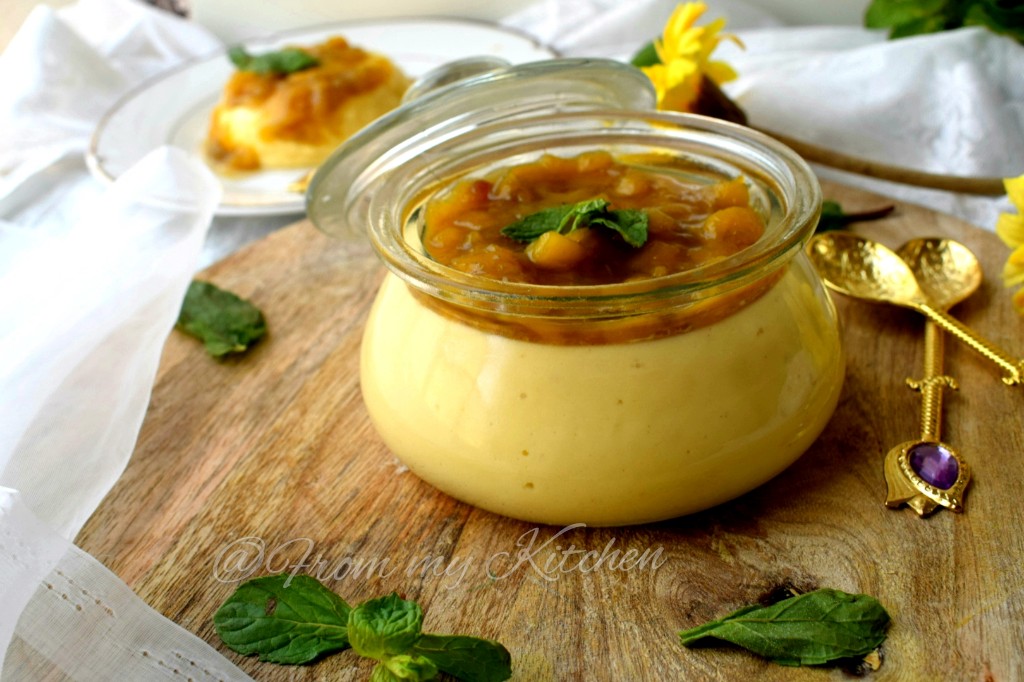 Panna Cotta means cooked cream. It is an easiest and simplest Italian dessert of sweetened cream thickened with gelatine and molded. The cream may be aromatized with any flavorings. Mostly plain vanilla flavored pannacotta is topped with any fruit compote that makes it so dreamilicious!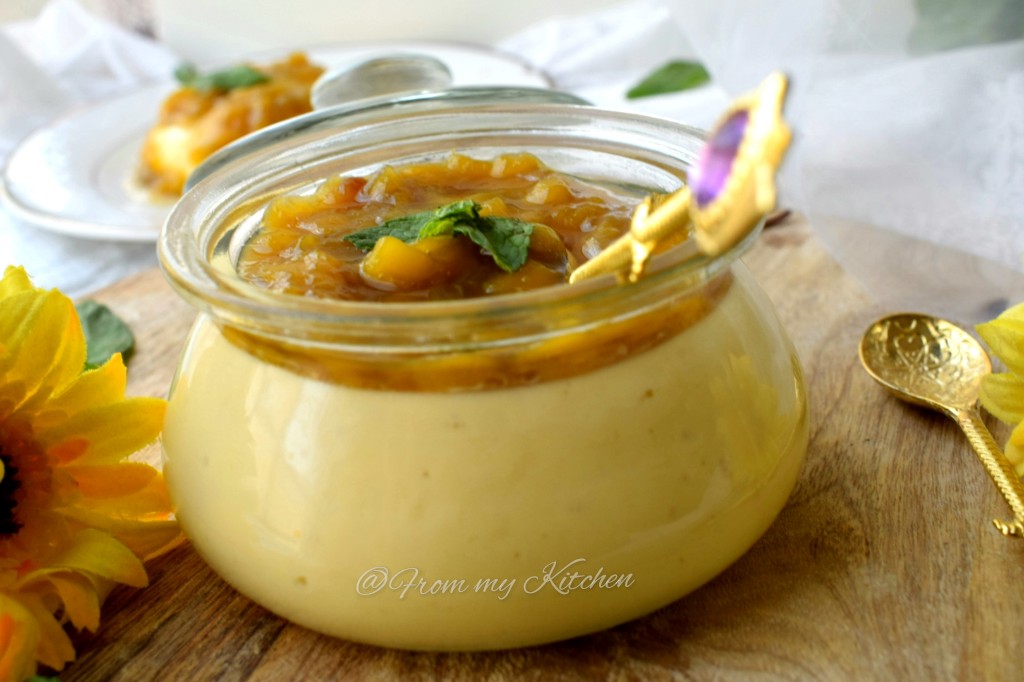 You all know how much Kashif loves dessert on his iftar table! He would choose a dessert like this one among any delicious appetizers spread on the table. This one also made by his request and wala he loved it! No wonder because he is a mango lover too!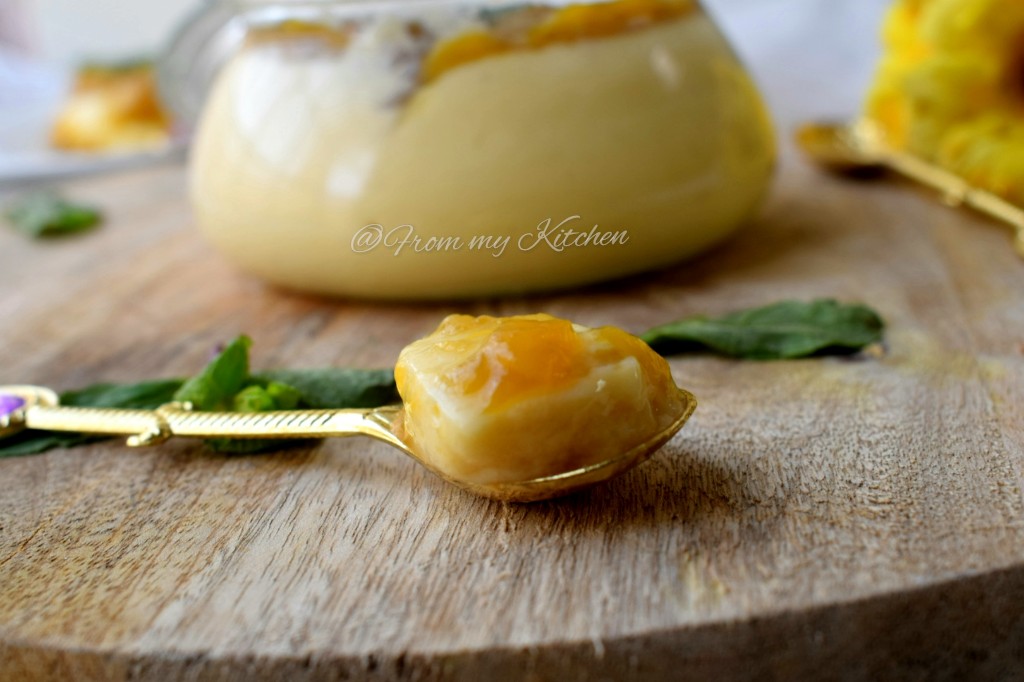 So without further delay let's check out the recipe for this creamiest pannacotta. Look at that jiggly texture!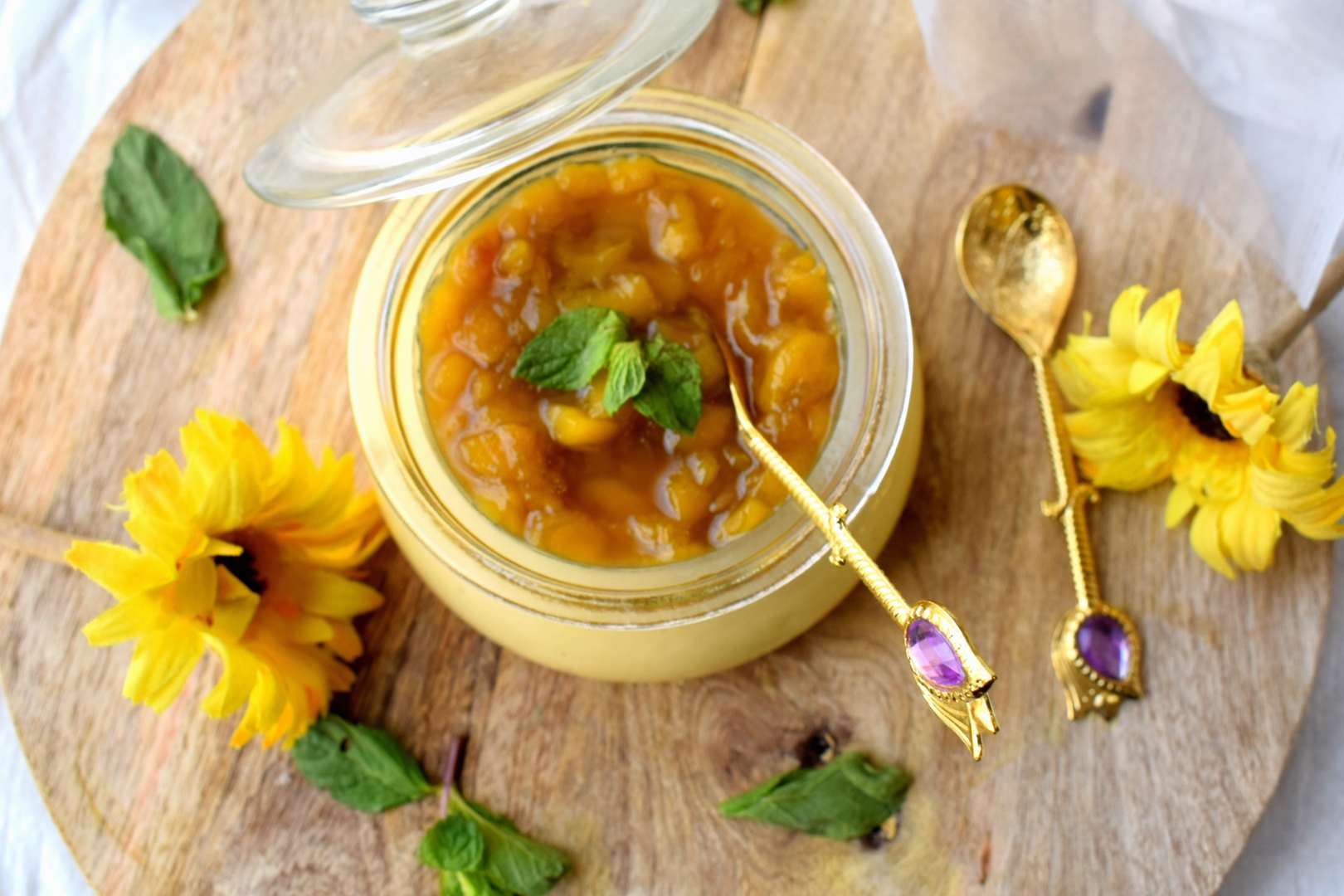 Ingredients
3/4cup milk
1 tub fresh cream(beat it with a fork and mix it with milk)
1/2 cup whipping cream or heavy cream
1 sweet mango
Sugar as needed 4 to 5 tbsp
1 sachet gelatine
2 tbsp water
For mango coulis
2 mangoes
Sugar as needed
1 cup water
Method
Set aside the gelatine to bloom by sprinkling it on top of the water.
Puree the mango and keep it aside.
In a saucepan add the heavy cream and half and half (milk+cream)let it comes to a boil turn off the heat and add the bloomed gelatine. Mix well
Add the mango puree and mix well. Use a blender or juice machine for a lump-free mixture.
Pour it in the ramekin to set. Chill it at least for 5 hours to set.
For Mango Coulis
Chop the mangoes finely
In a saucepan add mangoes, sugar and water cook it until it becomes saucy and translucent.
Pour it over the chilled Panna Cotta and enjoy!!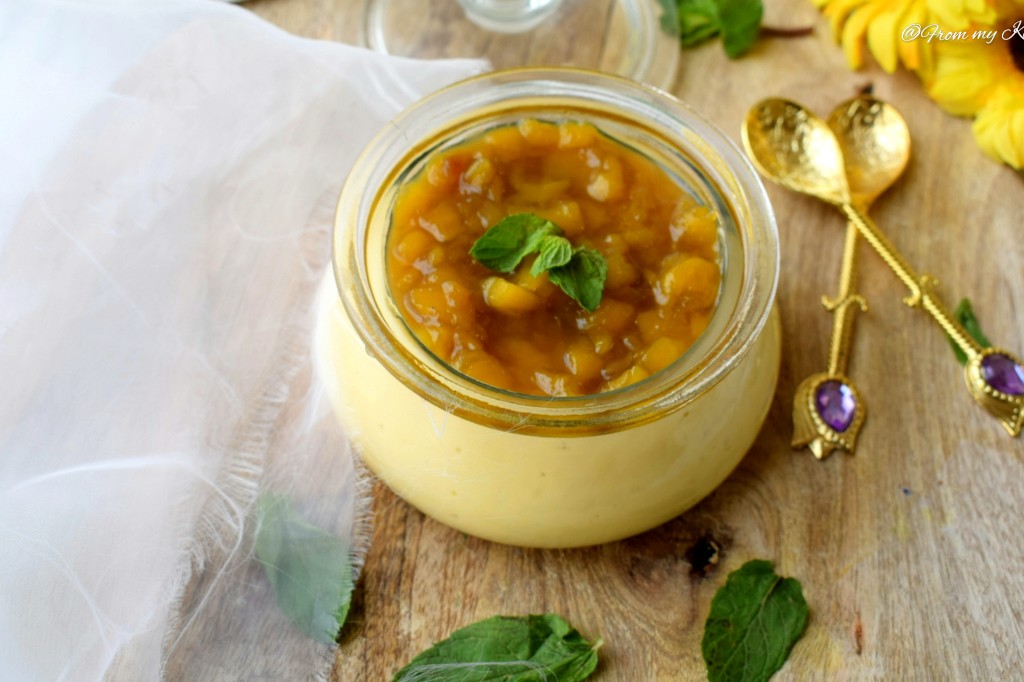 Enjoy it with your dear ones!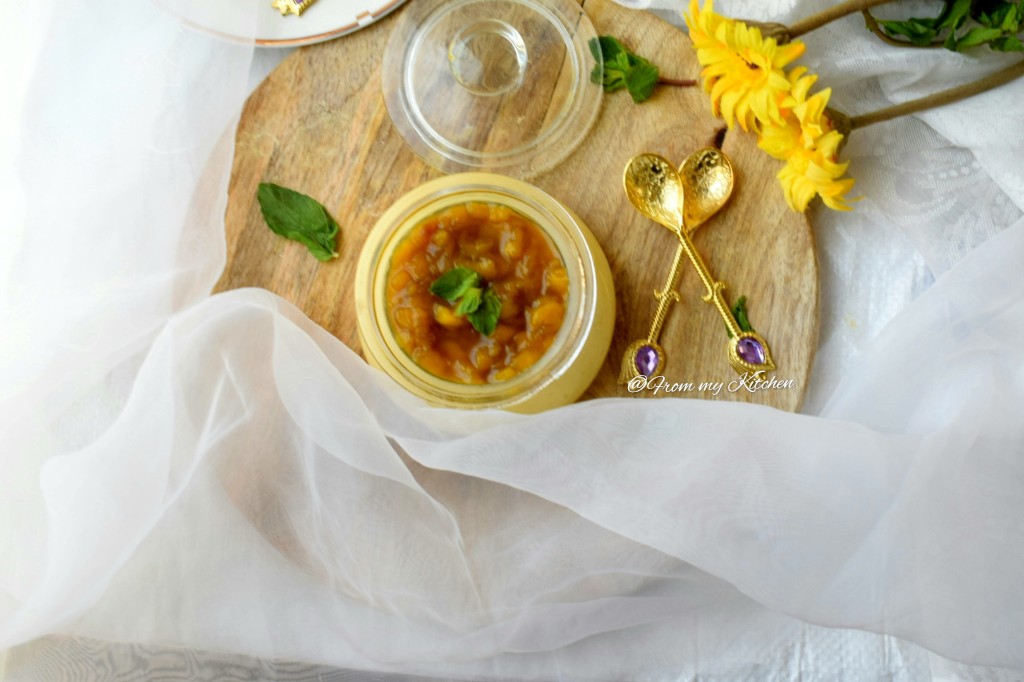 Happy Cooking!