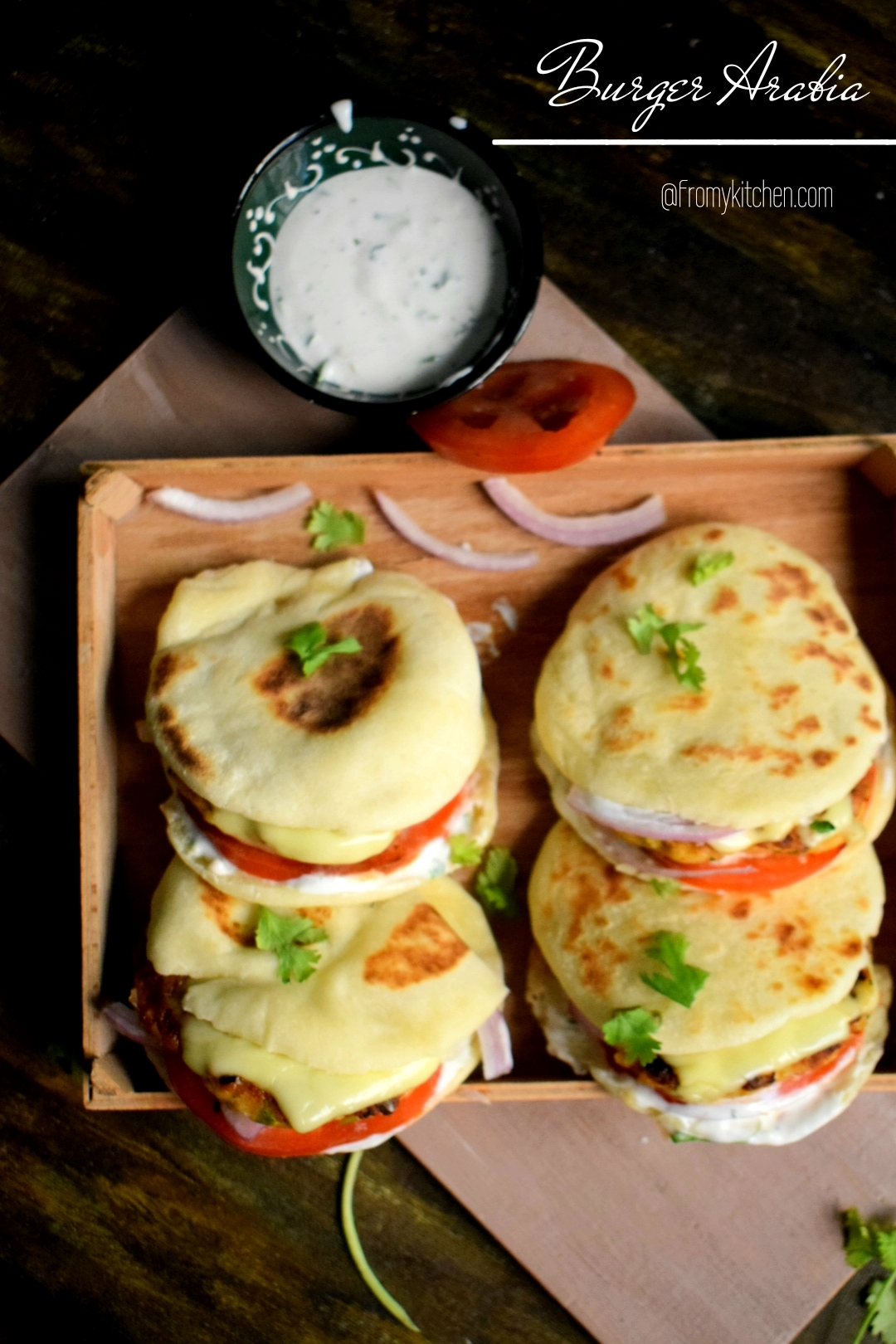 Burger Arabia is an Arabic style fusion burger in which the burger patties are sandwiched between the pita bread with a delicious Arabic spread, some veggies, and cheese! Lip smackingly delicious and a great substitute for burger buns!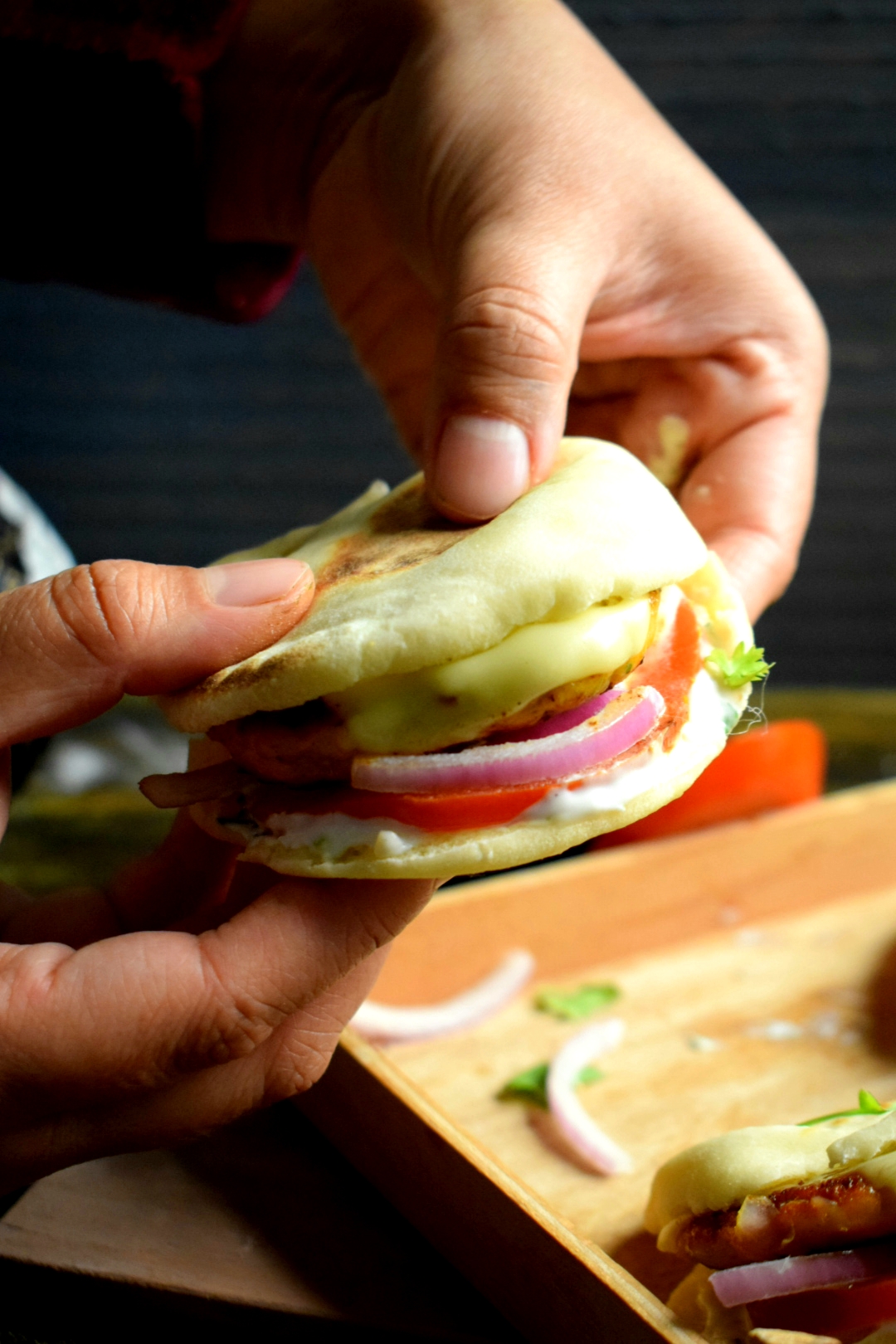 Here In Saudi Arabia, we have a fast-food restaurant chain from where we get this spicy Burger Arabia! My son Kashif is a great fan of this, so I thought of making it for Iftar to make him happy! He told me it's better than the store-bought one which makes me super happy! The one we get from there is not that juicy, but this one I guarantee you the flavor! Hubby too loved who is not a great fan of the real one!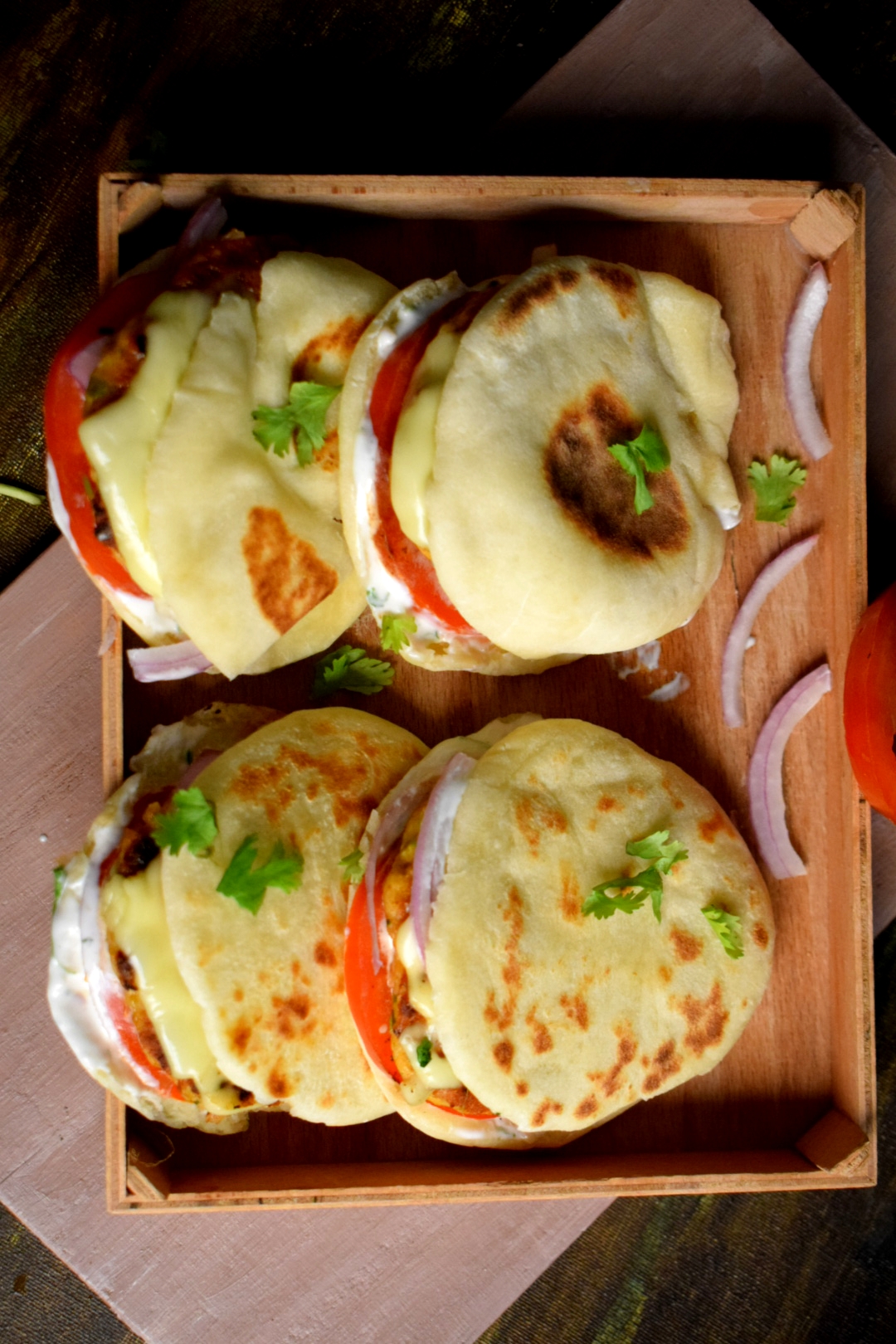 Here I used my sheekh Kebab mixture for patties and it worked out really well!  And for the spread, if you have tahini use that too with mayo and yogurt! Hope you all will love it!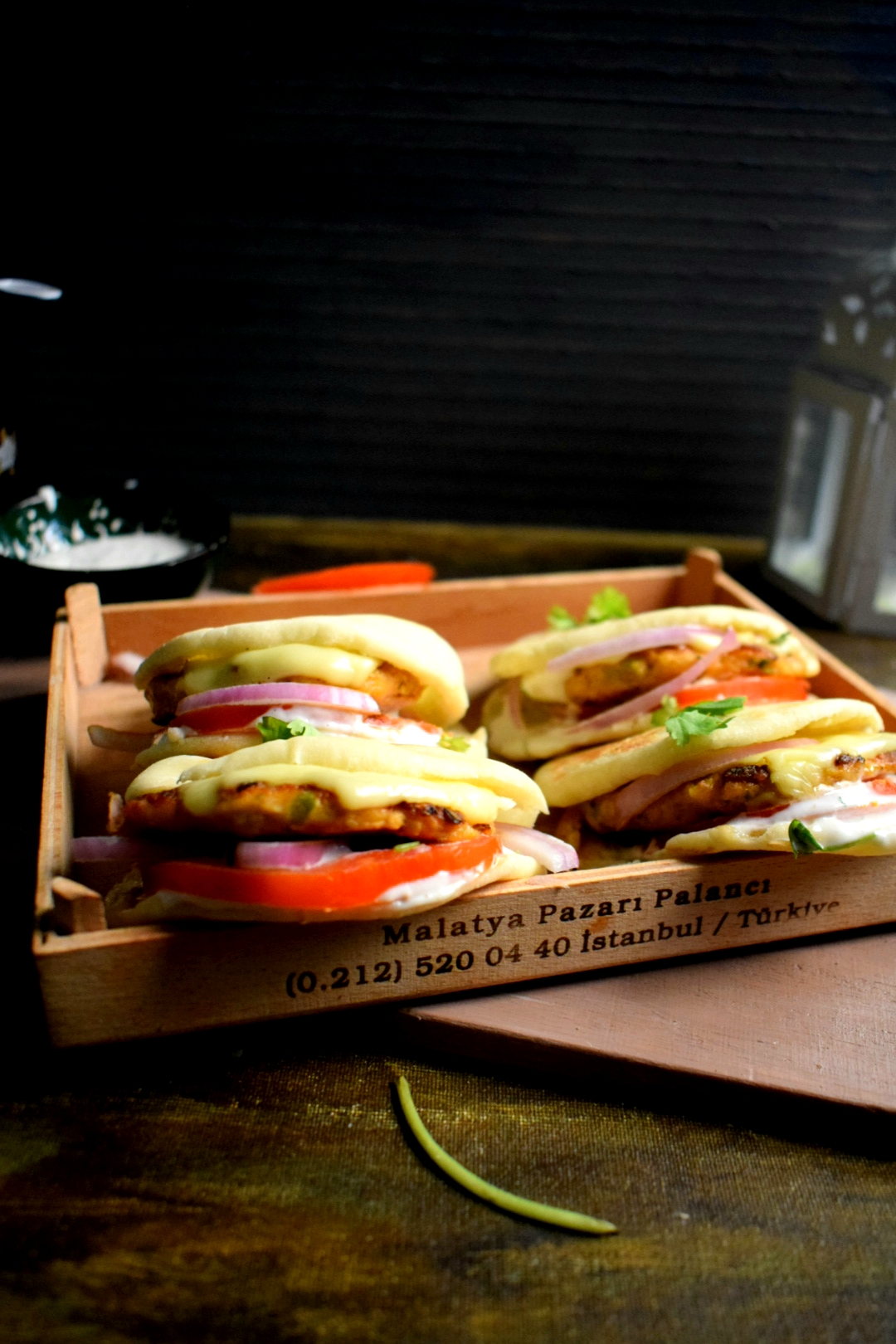 Ingredients
For Pita Bread click the link (after making pita bread cut open it from the center while it's warm, you will get neat slice)
For Patties
2 large chicken breast fillet
5 cloves garlic
2 green chilies
1 tsp chilly powder
1/ tsp pepper powder
1/2 tsp coriander powder
1/2 tsp garam masala
Some coriander leaves
1 small onion
1 tbsp oil
1/2 egg
Parsley or coriander leaves
Salt to taste
Slice cheese
For the Spread
2 tbs yogurt
4 tbsp mayo
1 tbsp tahini paste(if available)
Some pepper and chili flakes
Vegies like tomato, onion and lettuce
Method
In a food processor or blender put together chicken breast cut in cubes, garlic, green chilies, powders, and parsley blend well and make it o a fine paste.
Now add half of a beaten egg and blend once more. (the egg will make it juicy)
Check and add If the mixture becomes loose, add some bread crumbs if needed.
For assembling and cooking please check the video