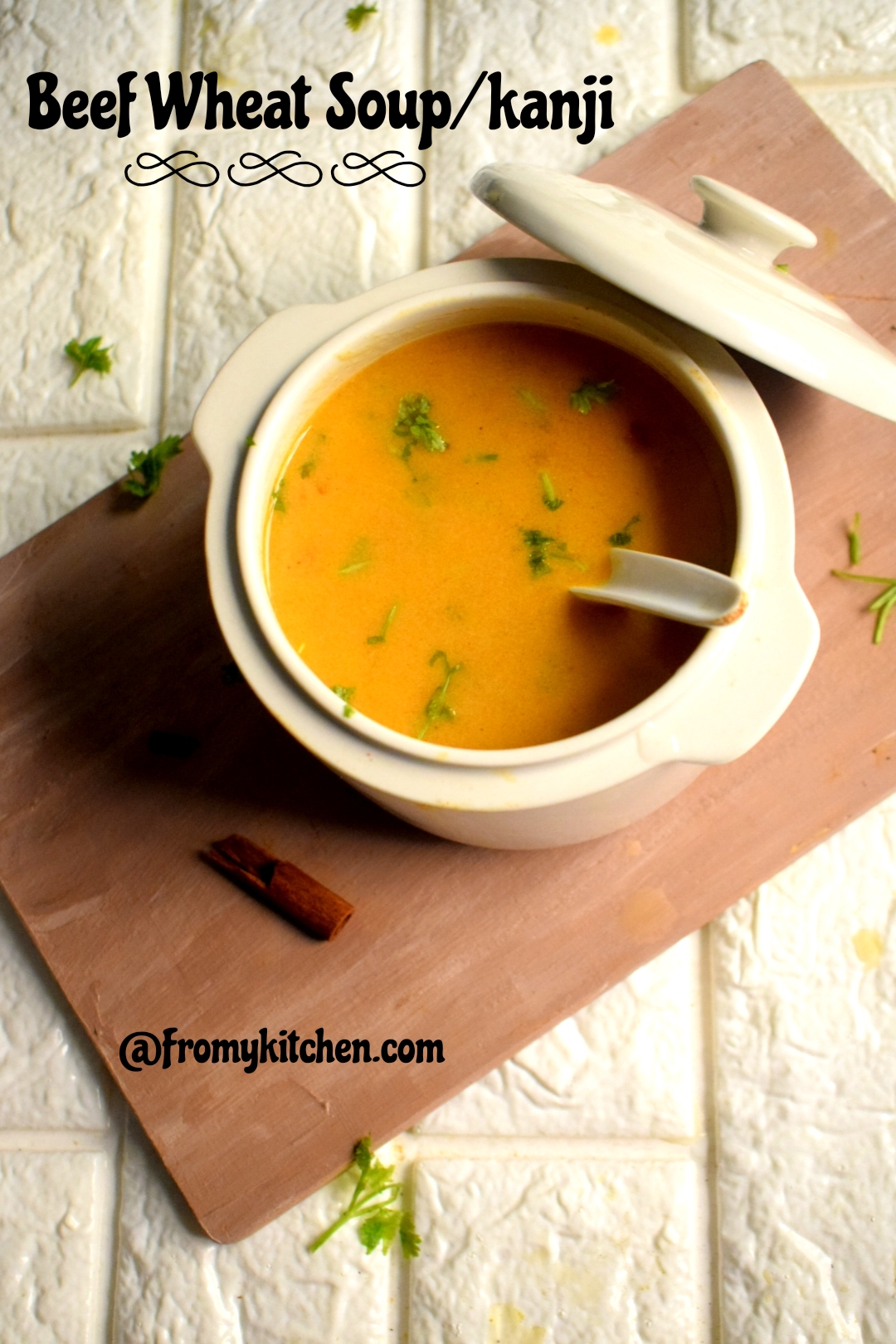 A simple, quick and creamy bowl of soup is like a hug in the mug! This Wheat Beef soup is such a flavorful one with very easy steps! A healthy twist by adding wheat powder instead of white flour for thickening and the addition of coconut milk takes it to the next level for sure!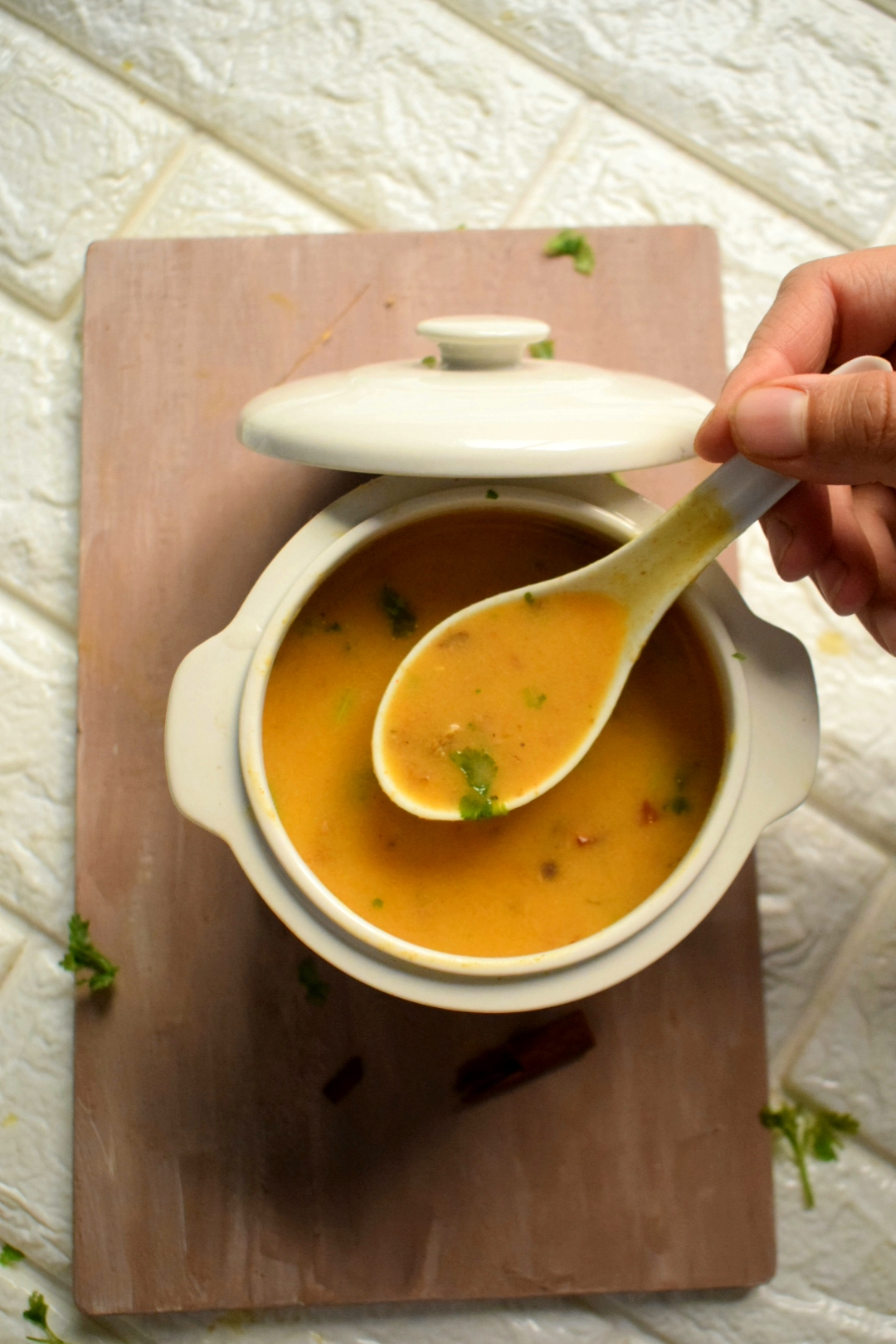 It's a Malabar style wheat kanji(porridge) actually my dear friend Febi shared with me! I thought how is such a delicious creamy soup can be called as kanji, so came the name Beef wheat soup! It has a lovely silky texture with pieces of beef and finally, a touch of onion and cinnamon spluttered in ghee gives an extra punch to the soup! You will get the same feel of having cream of chicken soup with a Malabar Touch! I can't thank her  enough for sharing this recipe with me!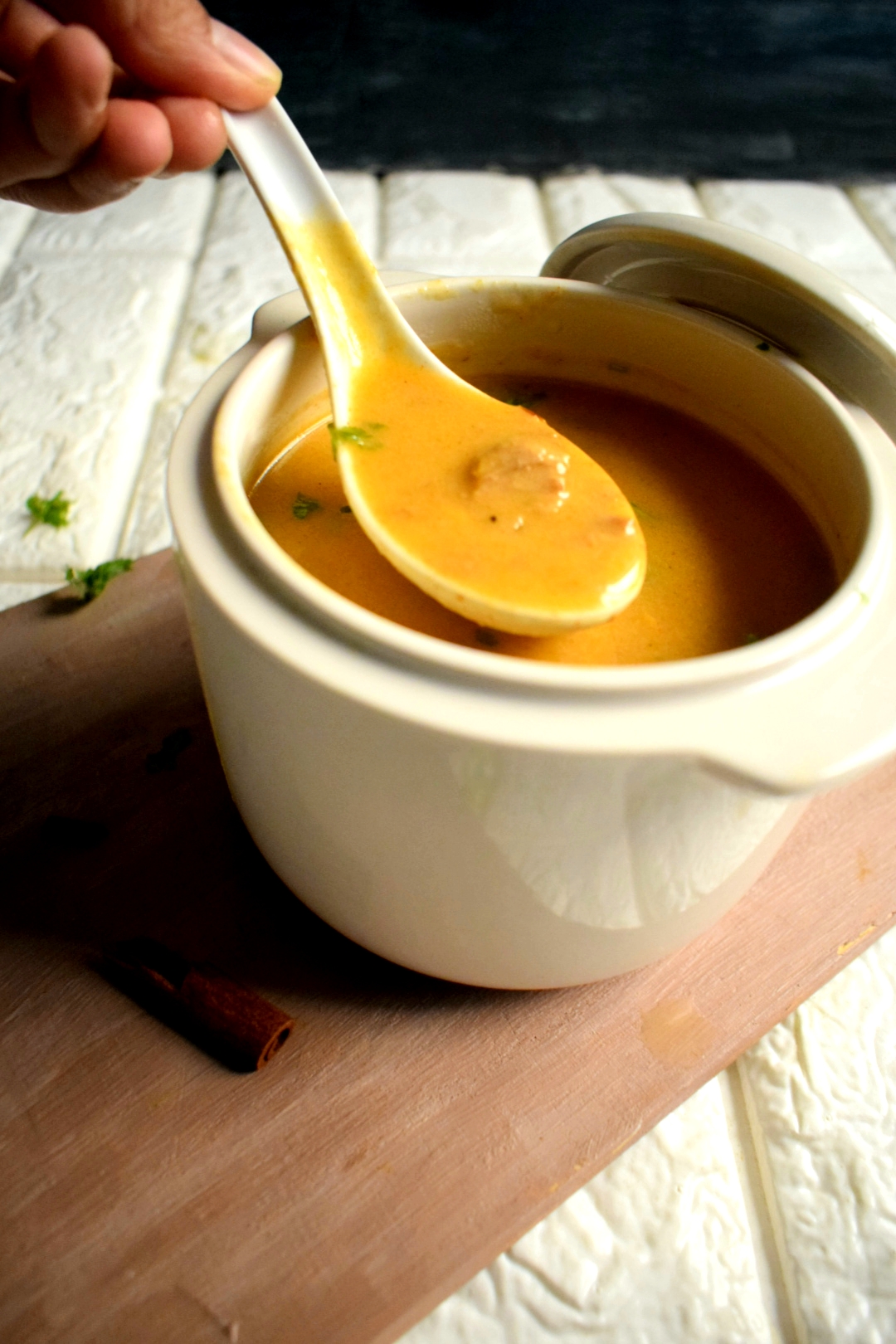 You can make it with chicken too. If you are boiling your beef for Fillings then add few more pieces with enough water for stock and you are good to go! This is must try recipe I must say! Last year I've shared a Masala Kanji similar to this which you all accepted wholeheartedly! I hope this one will also be a hit!
Ingredients
Beef 300 to 400 gm
salt to taste
1 tbsp chilly powder
1/4 tsp turmeric powder
1/2 tsp coriander powder
3 to 4 cups of water
Pressure cook the beef with these ingredients, you can use with bone or boneless
Other Ingredients
3 to 4  tbsp wheat flour depends on the thickness you want the soup
1/2 cup thick coconut milk
1 tbsp ghee
small piece onion chopped finely
small piece cinnamon
Pepper powder to taste
Coriander leaves
Method
Take out the beef pieces and shred it.
Mix the wheat flour with some water without lumps and add this to the stock, Cook it until the soup thickens slightly.
Then add the coconut milk in it and boil it for a few more minutes.
In a pan add ghee then splutter cinnamon stick and add the chopped onion cook it until slightly golden brown. Add this to the soup, some pepper powder and cilantro switch off the flame. The consistency is neither too thick nor too thin.
Video
ht