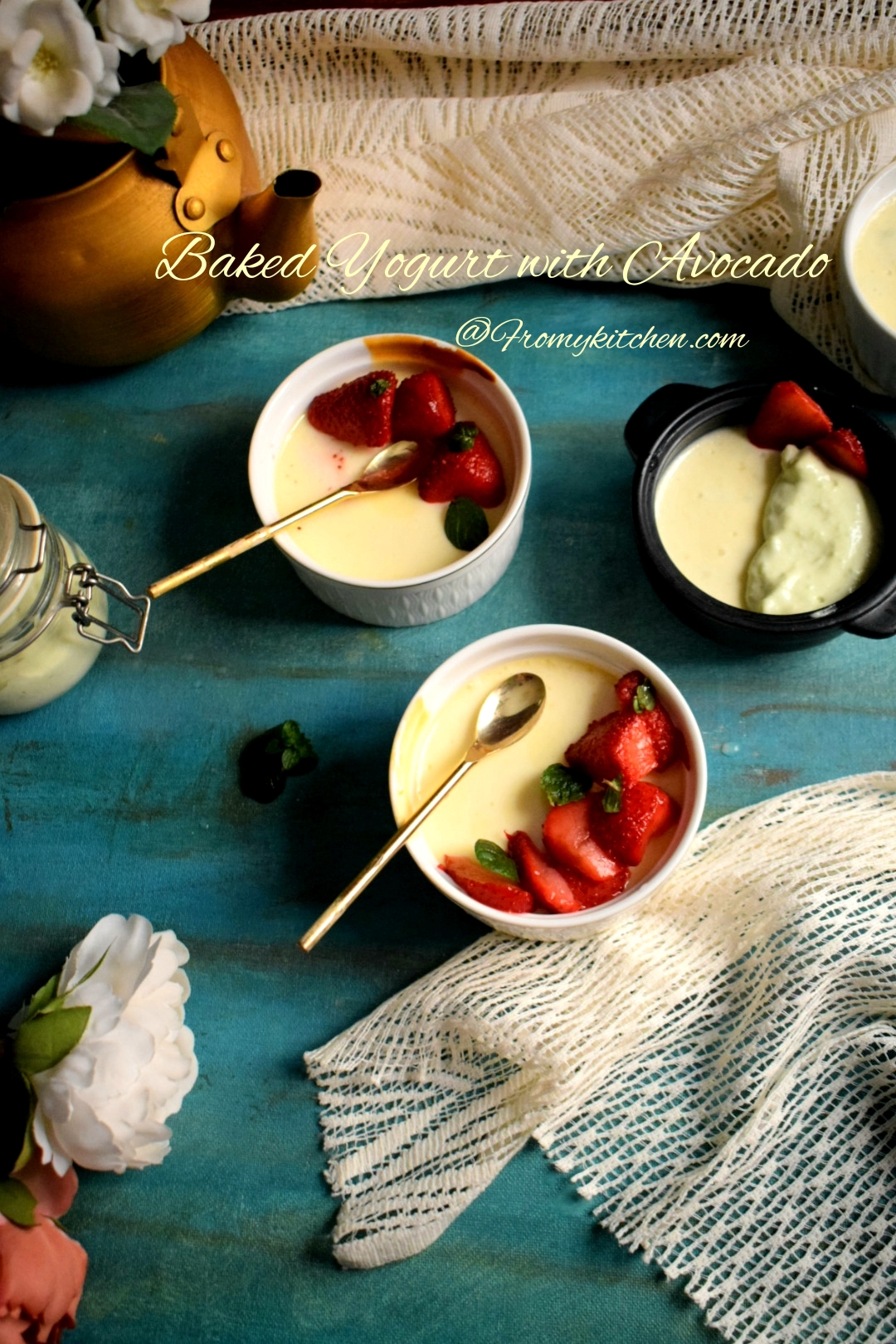 Baked Yogurt is the easiest and creamiest dessert with minimal ingredients! Tangy, slightly sweet, and a guilt-free way of making dessert! If you are a yogurt lover and like a slight tanginess in your dessert then this one is a must-try! Here I added avocado in half of it by topping a sweet avocado cream which makes it more delicious!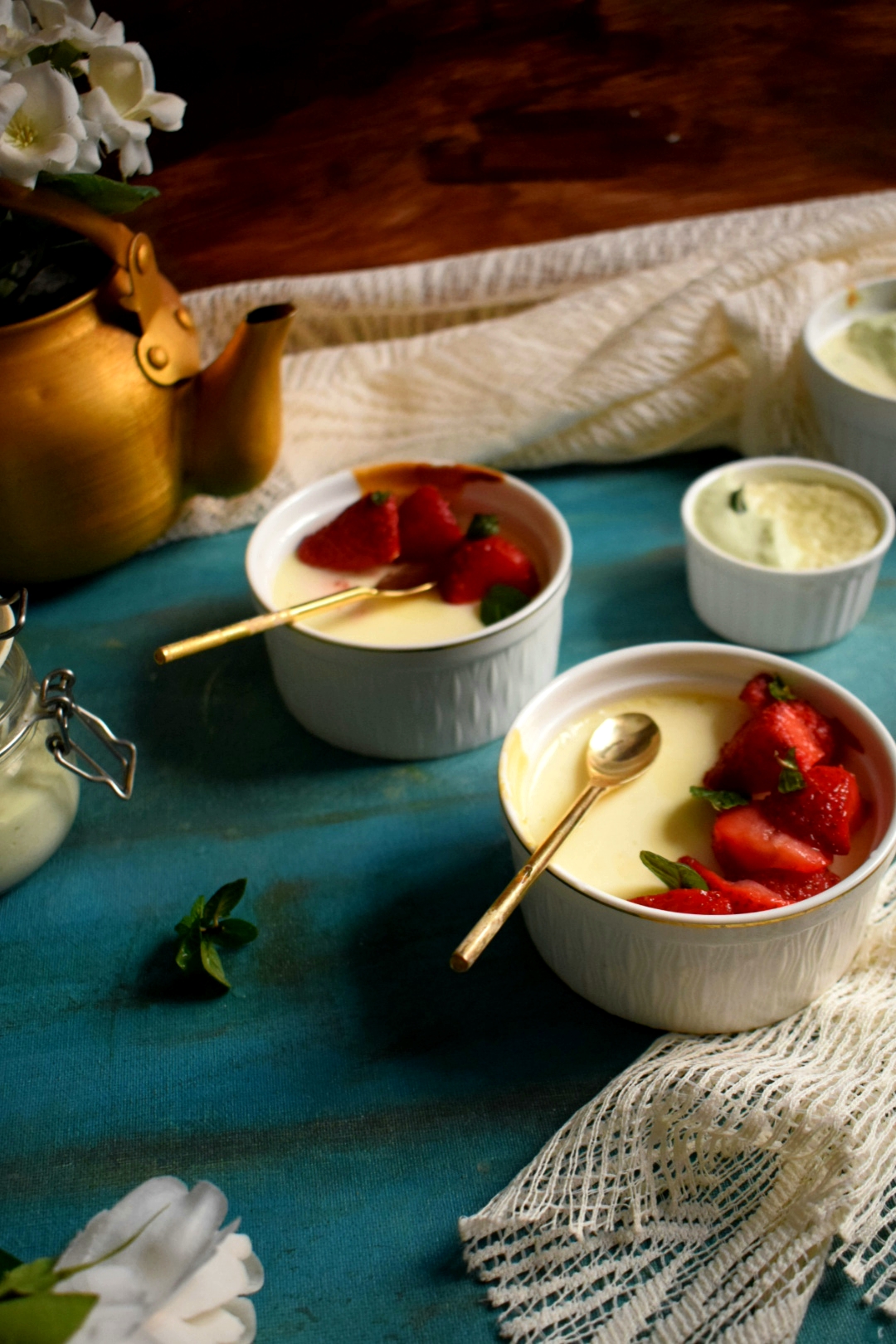 I felt like it's a cousin to cheesecake! You have to chill it well before serving, then only you will get a neat and clean slice and enjoy to the fullest! Kashif is a big yogurt lover so anything and everything with the same is always a hit here! whether it is simple chaat made with yogurt topping, curd rice, desserts everything hehe!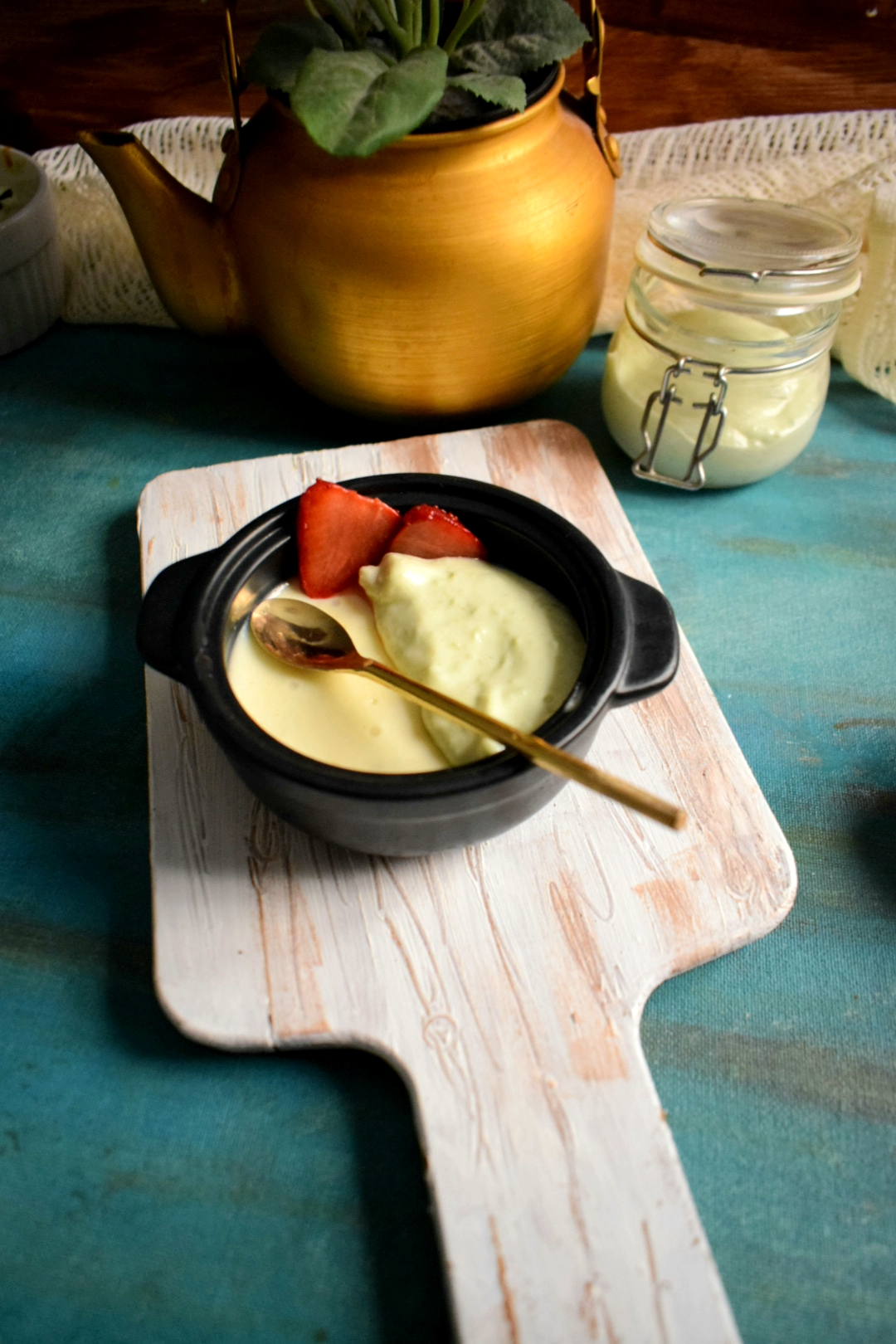 This one will be a great option while breaking fast too, as the yogurt is light to tummy! Here if we go out for Iftari we can see they used to serve laban(buttermilk) with dates that are very soothing to have! So let's check out how this simple dessert is made!
Ingredients
1 cup yogurt
1 cup cream
1 cup+ 2tbsp condensed milk
4 tbsp avocado
1 tsp vanilla
For Avocado Cream
1 avocado
Sugar to taste
200 ml fresh cream or heavy cream
Vanilla
Powdered sugar if needed
Method
Mix well all the ingredients like yogurt, fresh cream and milkmaid and vanilla.
I made 2 plain and the other with avocado. So after pouring the plain yogurt mix to the 2 ramakins add the mashed avocado to the rest of the mix and pour it to a small tray or ramekins. Place the ramekin a large tray and pour water halfway through the ramekins and bake t for 20minutes at 180 degrees. I steam it too, it will set but the top will not be neat and stylish like the baked one! T
For the Avocado cream
In a blender add avocado, sugar,2 tsp fresh cream and blend well.
Then dump it in a bowl and add fresh cream, vanilla and powdered sugar if needed. Mix well and chill it.
Top it on the chilled dessert and enjoy
Video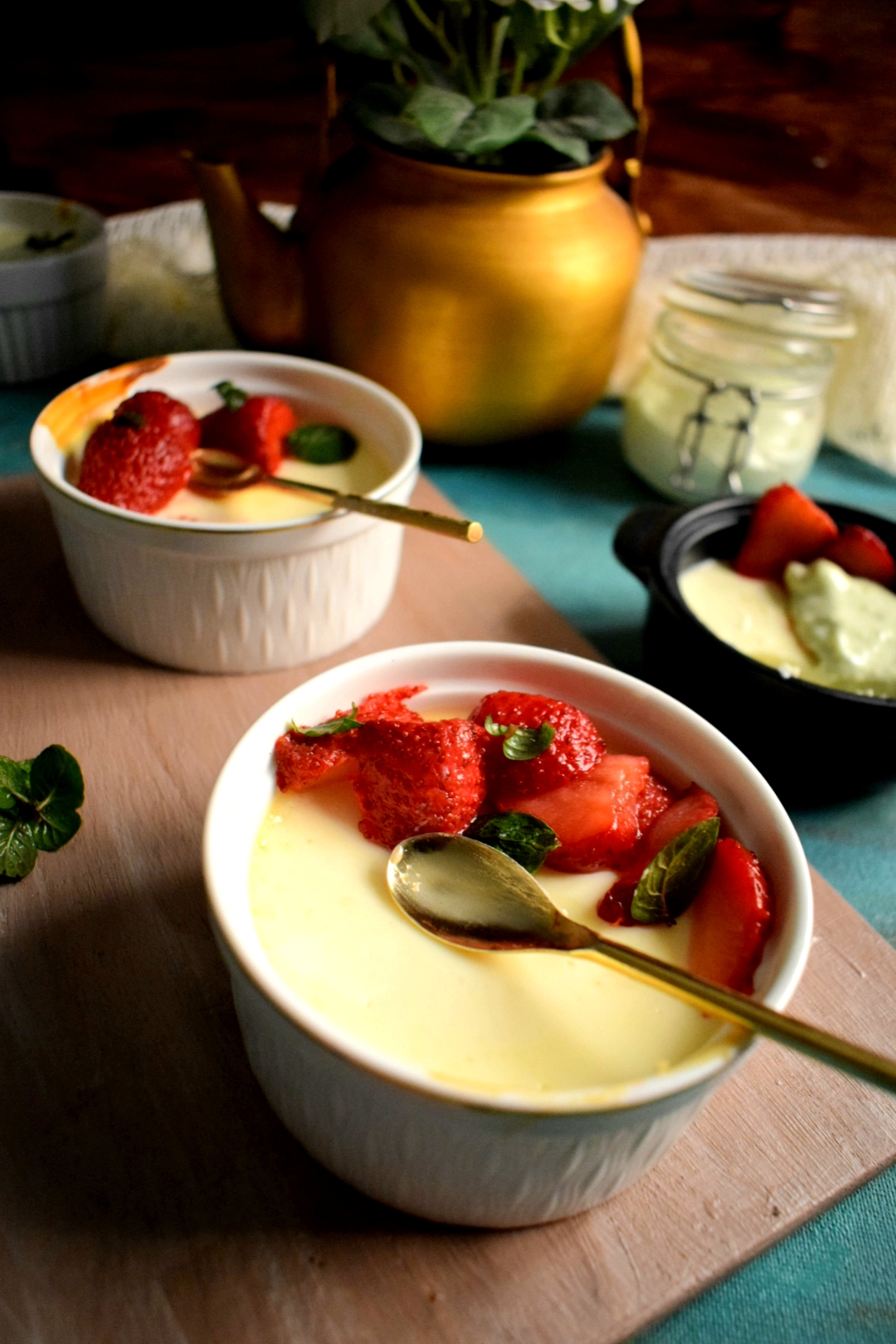 Happy Baking!