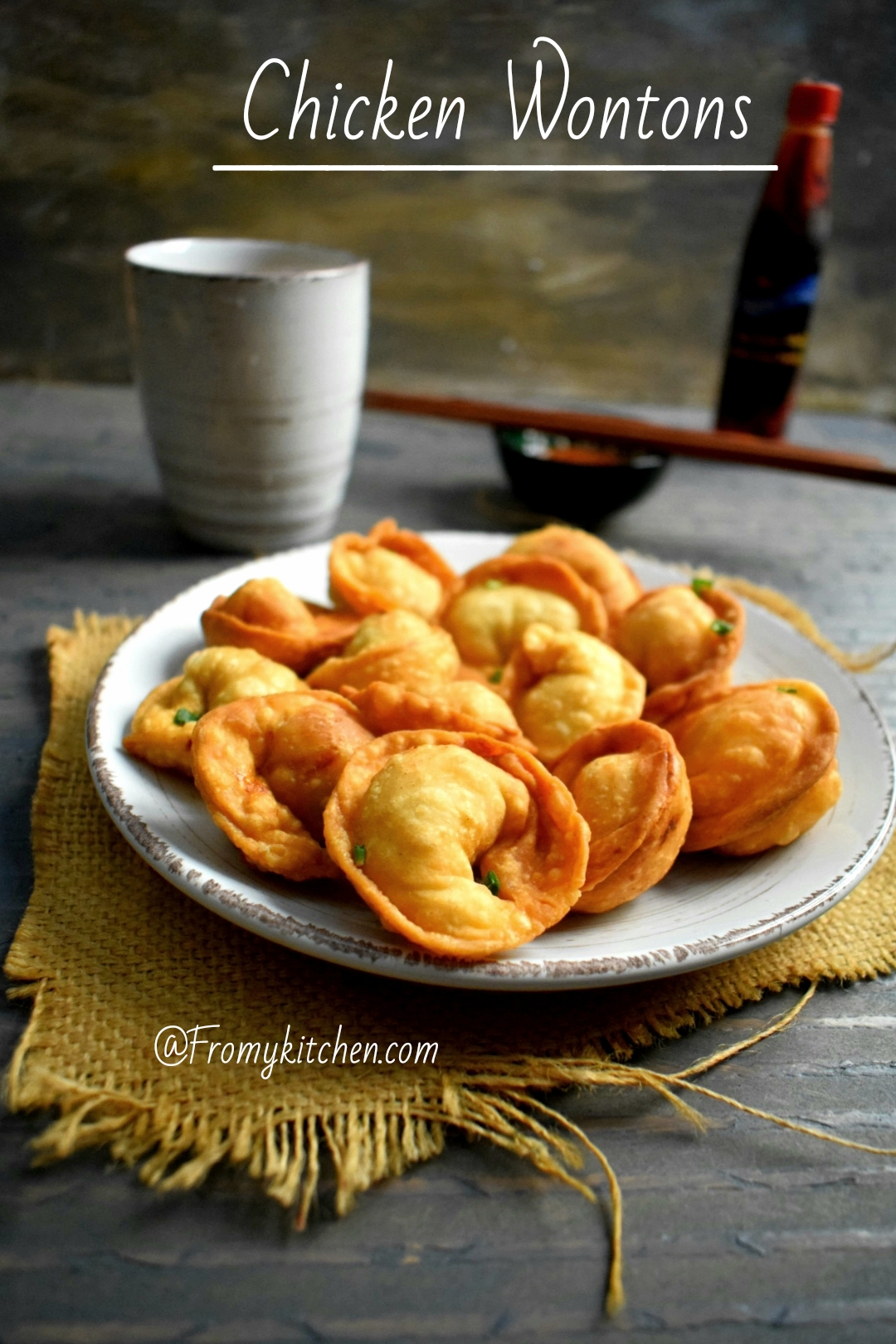 These Chinese Fried wontons are so crispy from the outside with juicy and delicious chicken filling! It is small bite-size parcels which are so yum with very little effort. The flavors of garlic, spring onion along with some sauces and chicken is too good. You can use also prawn mince filling here which will be more yum!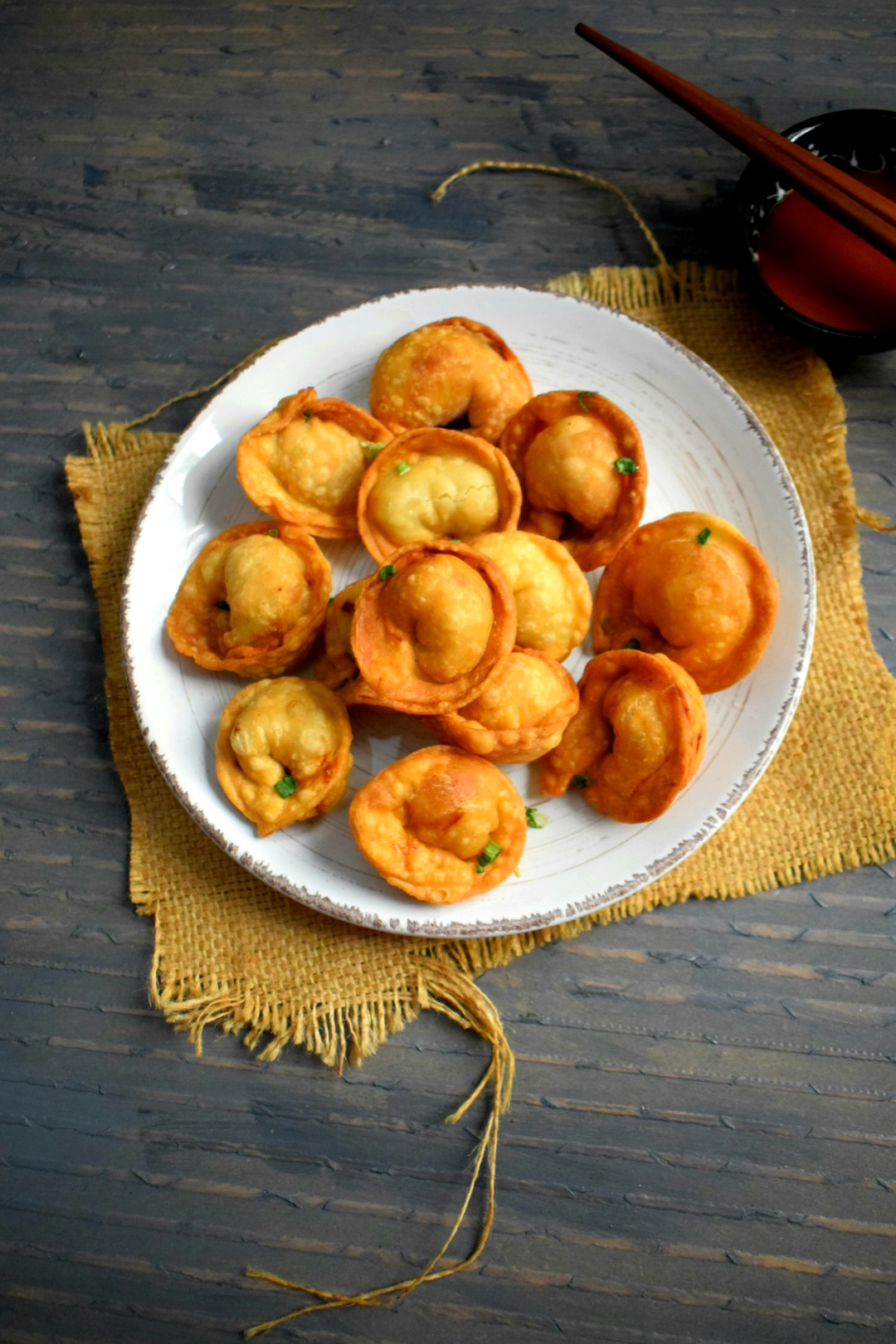 Here it's quite normal for anyone to doubt if, the raw minced chicken filling will cook through, isn't it?  Yes, even I had the same doubt and I can say, yes it will! You only have to take care of the flame which should be on medium-low. If the oil is on high temp the sheet will cook fast and the stuffing inside will remain raw. Still, if you are not convinced then you need to cook the minced chicken, but i love to see that kebab like bonded chicken inside when we bite it!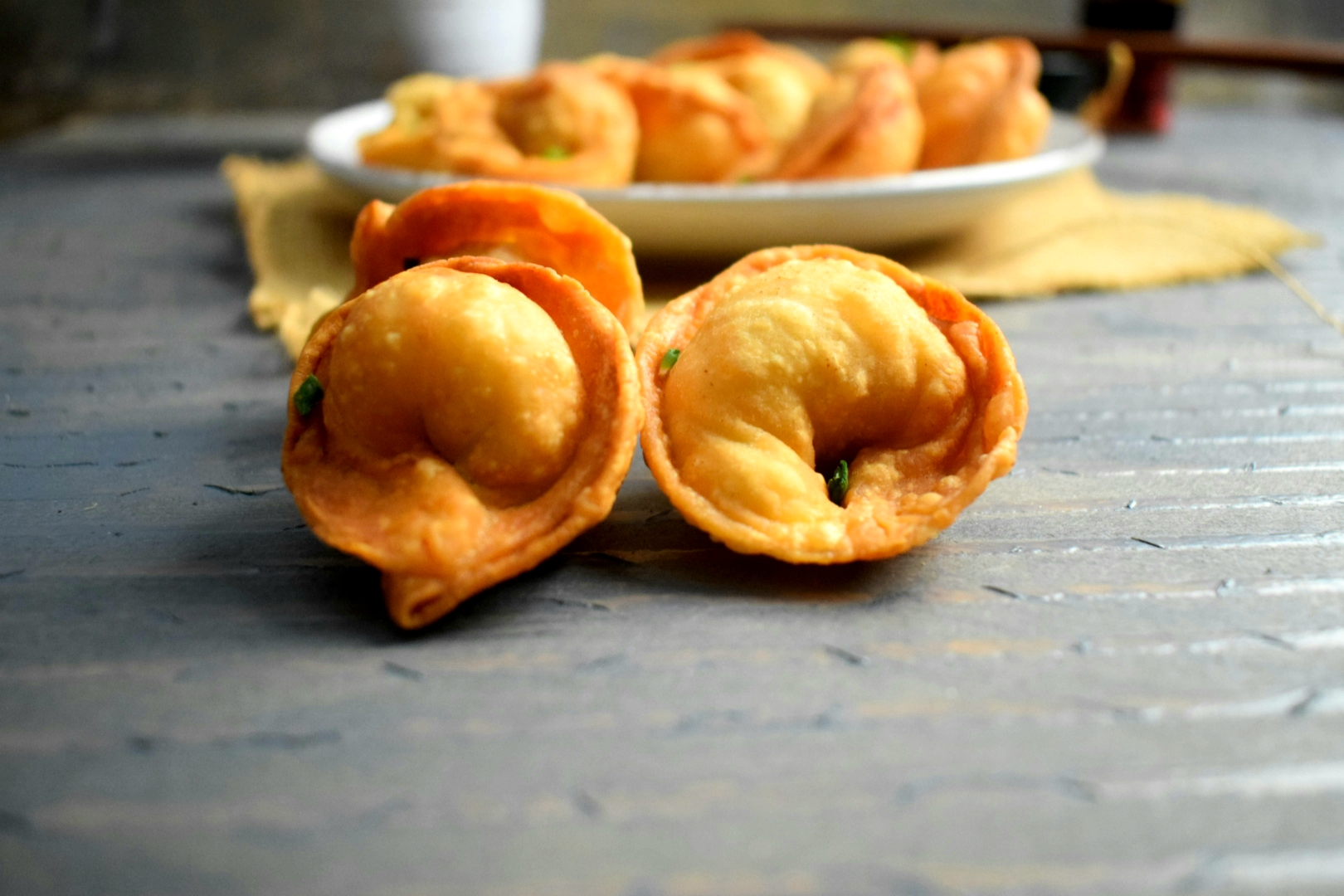 We loved it, even my younger one who's a picky eater had it happily!l I loved the crispy outside! You will need a good amount of garlic and spring onion here to make it delicious! Next in my list is momos the steamed version of these dumplings! I don't know why I can't collect the courage to make it!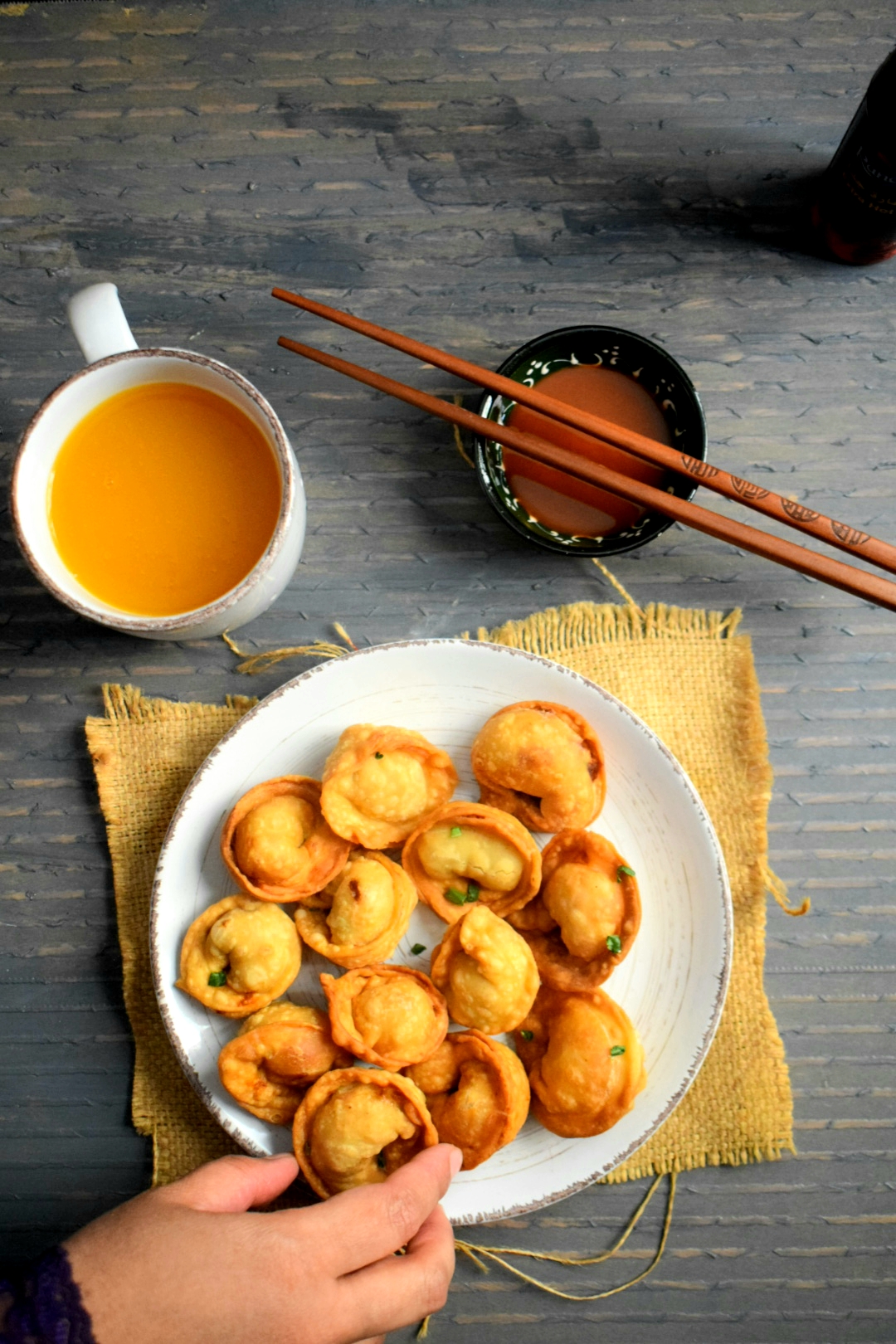 Let's check out the recipe!
Ingredients
2 cups all-purpose flour
Salt to taste
1 egg (if you don't want to add the egg in the batter add hot water while kneading)
3 tbsp oil
warm water
For Filling
300 m chicken mince
1 tbsp garlic minced
Spring onion chopped
some cilantro chopped
1 0r 2 green chilies(i forgot to mention it in the video)
1 tbsp soy sauce
1 tbsp oil
1 tbsp sriracha or any hot sauce
1 tbsp all-purpose flour mixed in 3 tbsp water
Method
Knead the dough to a soft pliable one cover and let them rest for 30 minutes.
Meanwhile, prepare the filling by just adding all the ingredients together in the minced chicken.
The flour mixture act as a binding agent here so please do not skip it.
If you are cooking your minced meat add this flour mixture so that you will get a sticky filling!
For the method check the video!
While frying be very careful about the oil temperature, which cooks the chicken filling inside, and that gives a nice crispy texture to the sheet outside! The temperature should be on medium-low
Video
Happy Cooking!