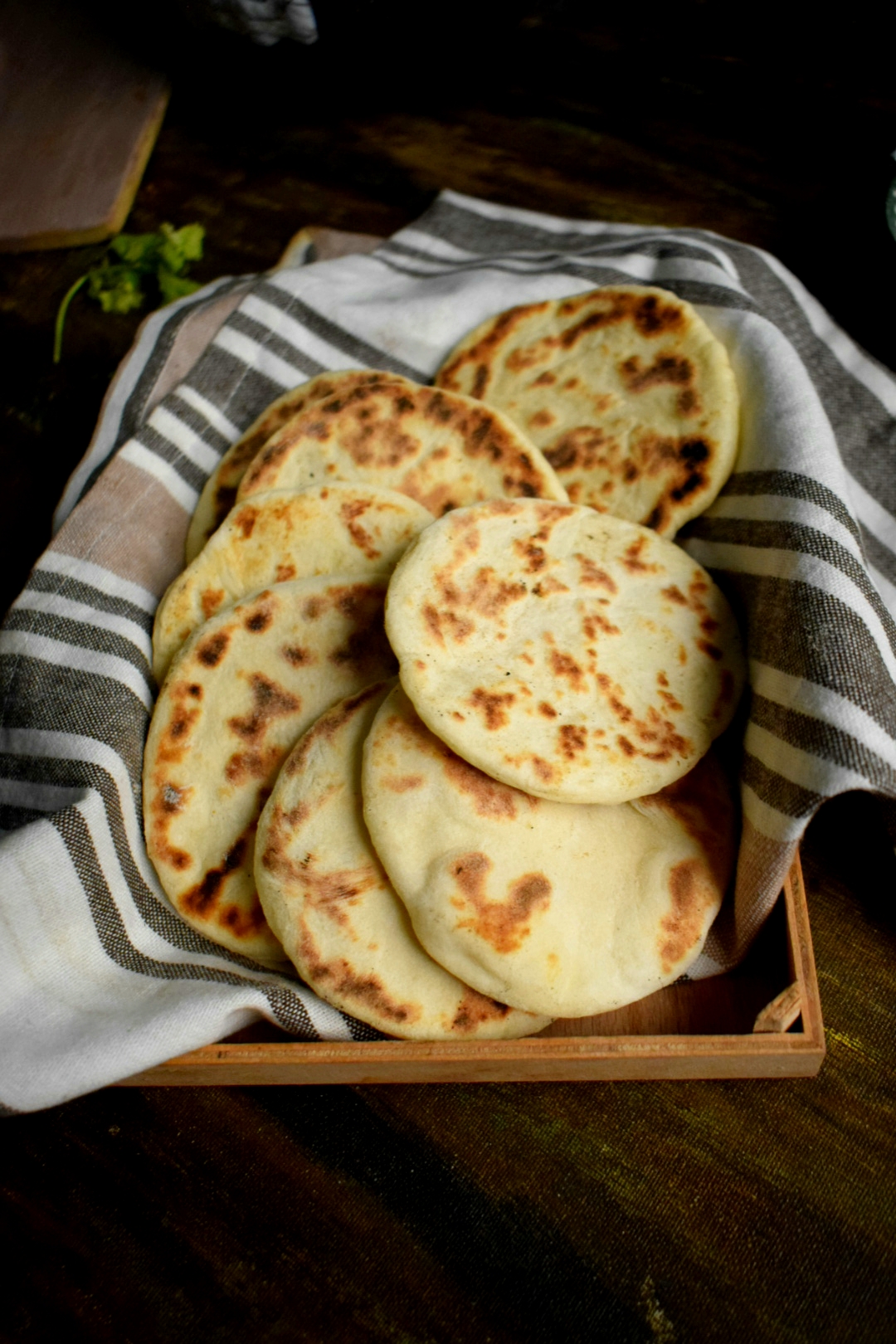 Soft fluffy and perfect pita bread recipe on the menu today! I have got many requests on pita bread recipe so I thought to make a separate post on it! Stay tuned for a lip-smacking treat with this cute little pita breads! Pita Bread or Khubs is Arabic Soft Bread in which they serve with any kind of grills and kebabs with their delicious dips! You can use this for shawarma, rolls, and much more!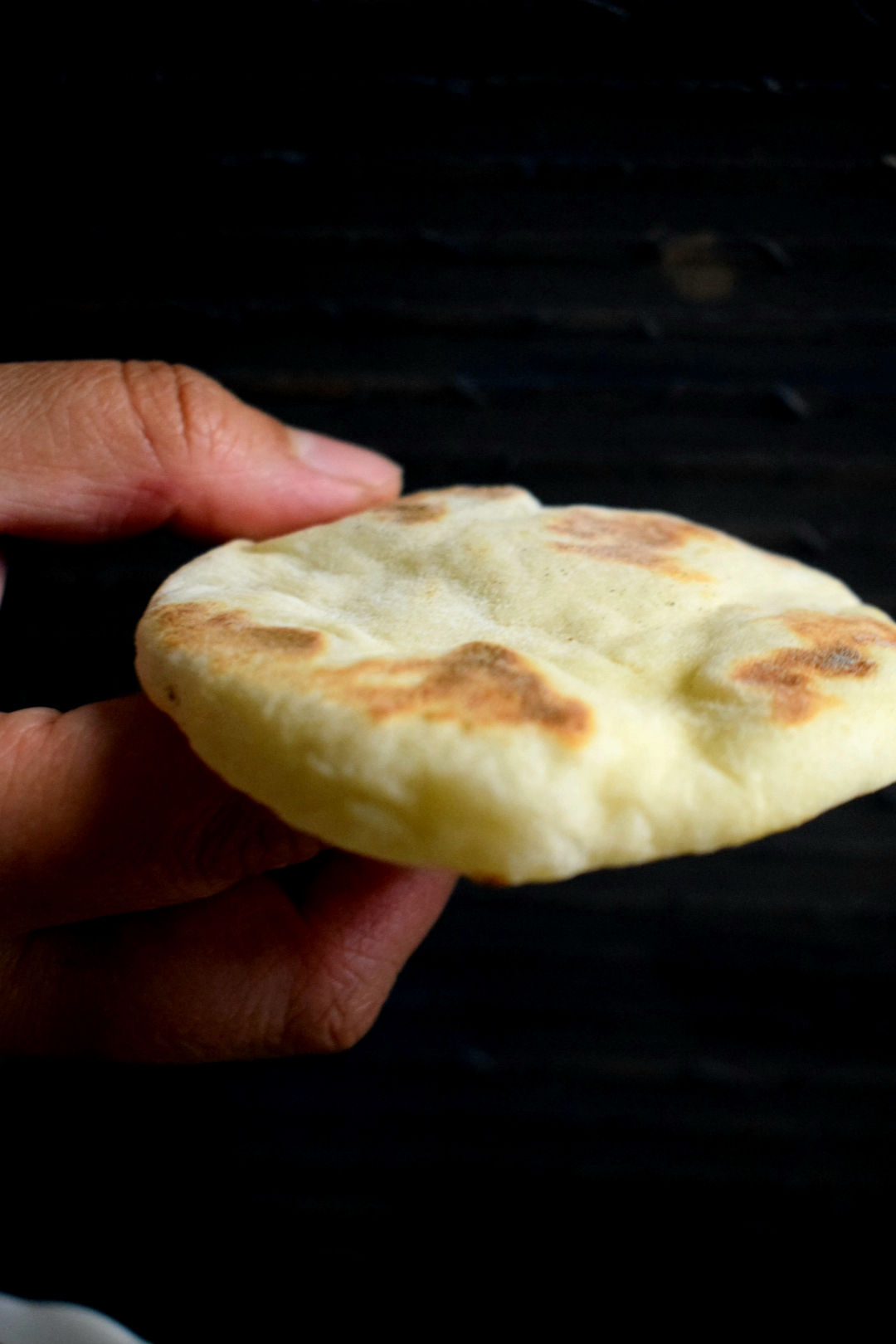 Here I made it a little thicker because i want a bready texture to it!as I'm stuffing it! So let's dive into the recipe!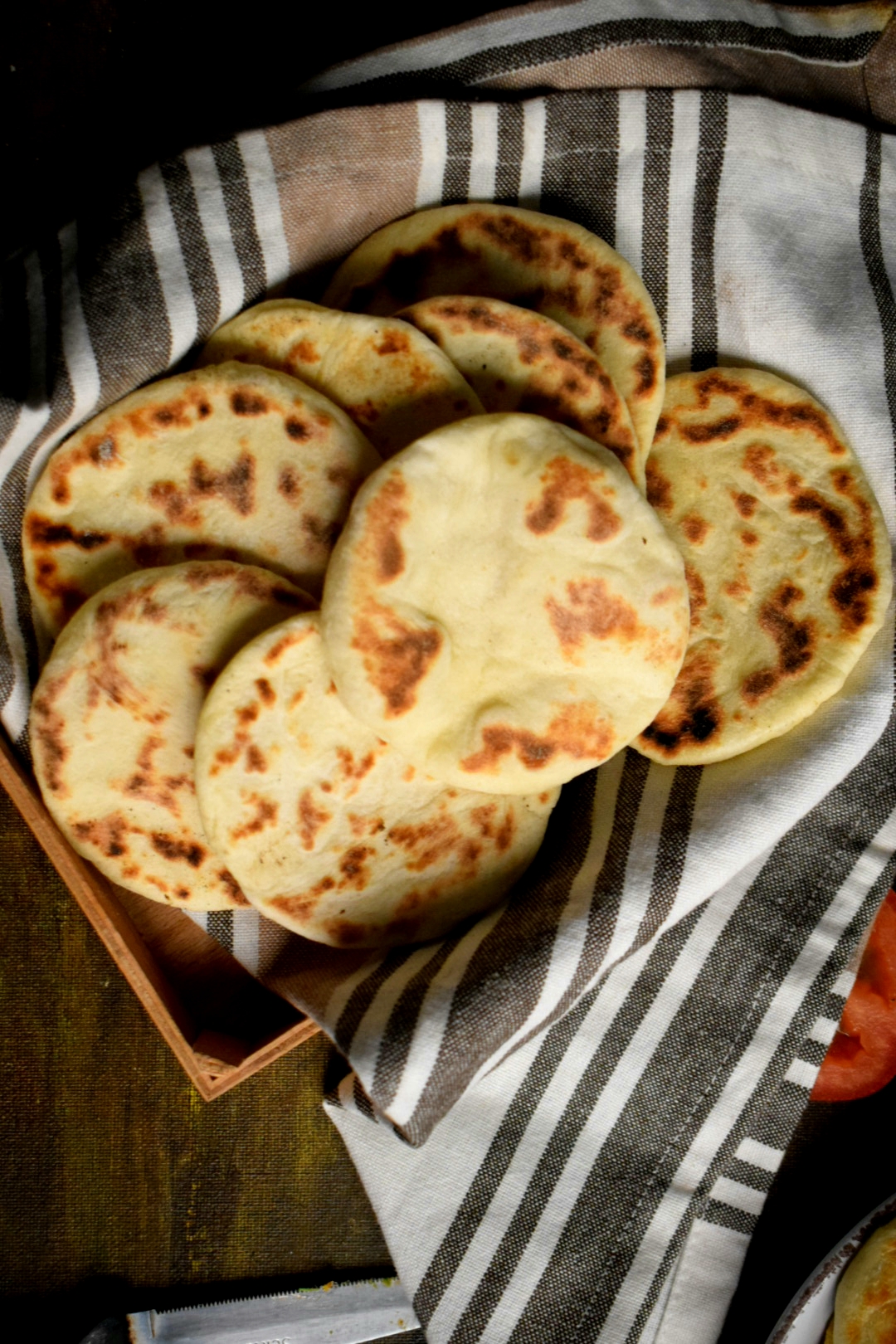 Ingredients
2 & 1/2 cup all-purpose flour
1 tbsp yeast
1 tbsp sugar
salt to taste
3 tbsp olive oil
Milk and water 1/2 and 1/
Method
Mix dry ingredients and pour enough water milk mixture to knead it soft and pliable dough. Cover and let it rest in a warm place for proofing.
When it's doubled in size, divide it into equal portions and roll it out.. Here i need a thick one so rolled it a little thick.
But you may decide the thickness you want. Do not make it too thin like a chappathi.
If you have enough time after rolling cover and keep it for 15 minutes.
Cook it on a medium-high flame, when it's puffing up flip it.
Note: HERE YOU CAN ALSO USE 2 CUPS WHEAT & 1 CUP ALL PURPOSE FLOUR FOR A HEALTHIER VERSION! FOR SHAWARMAS AND ROLLS THIS WILL BE PERFECT!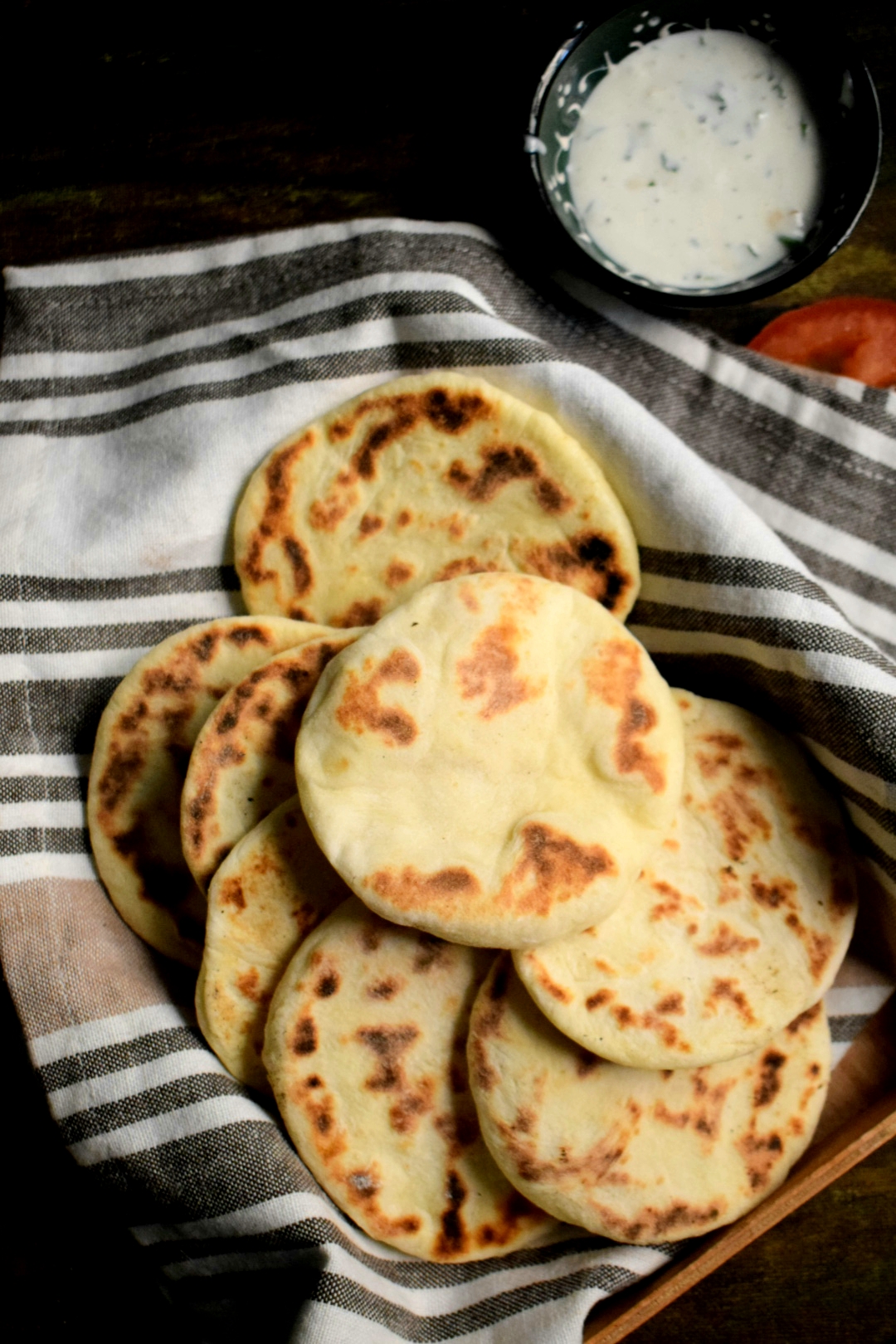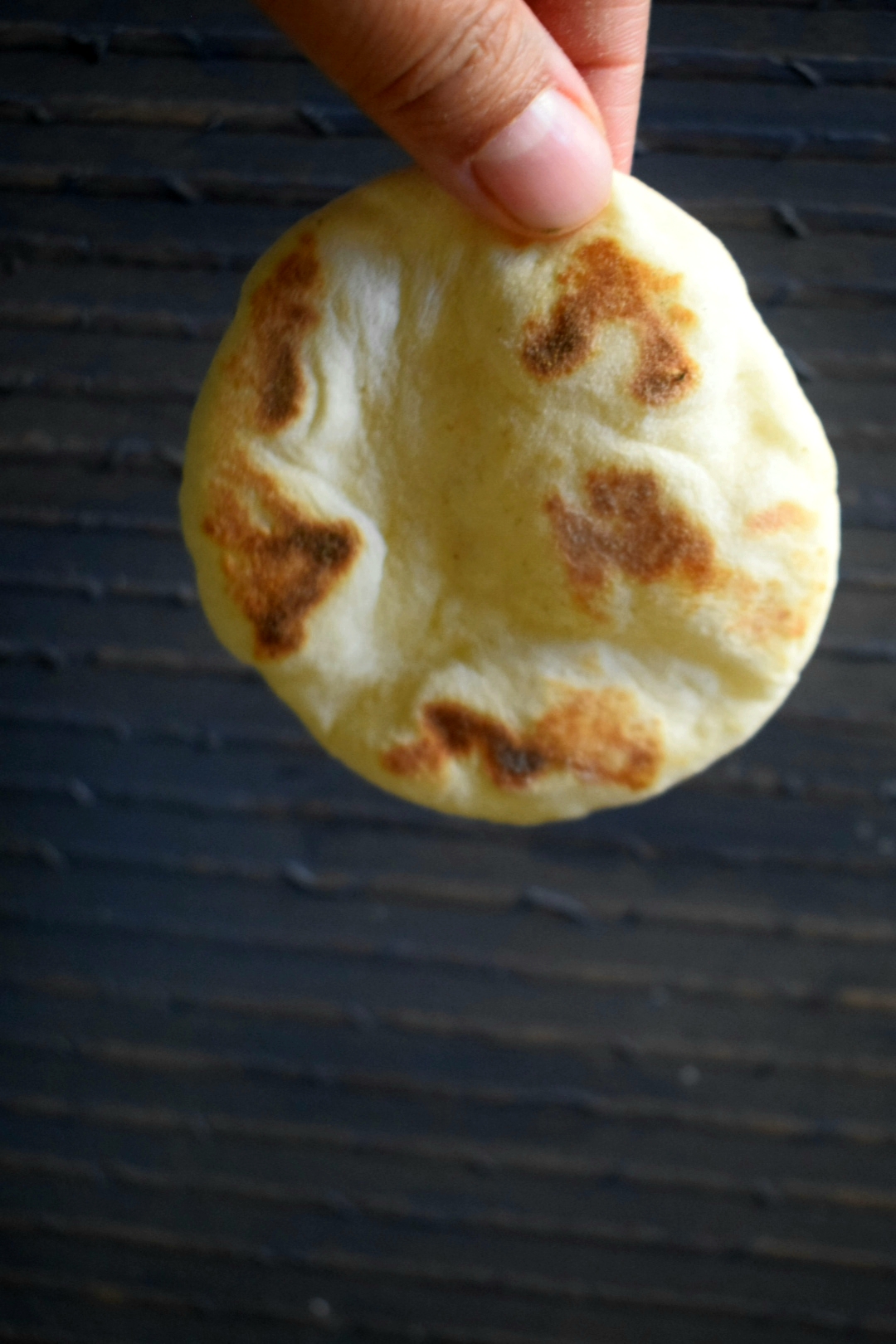 Happy Cooking!