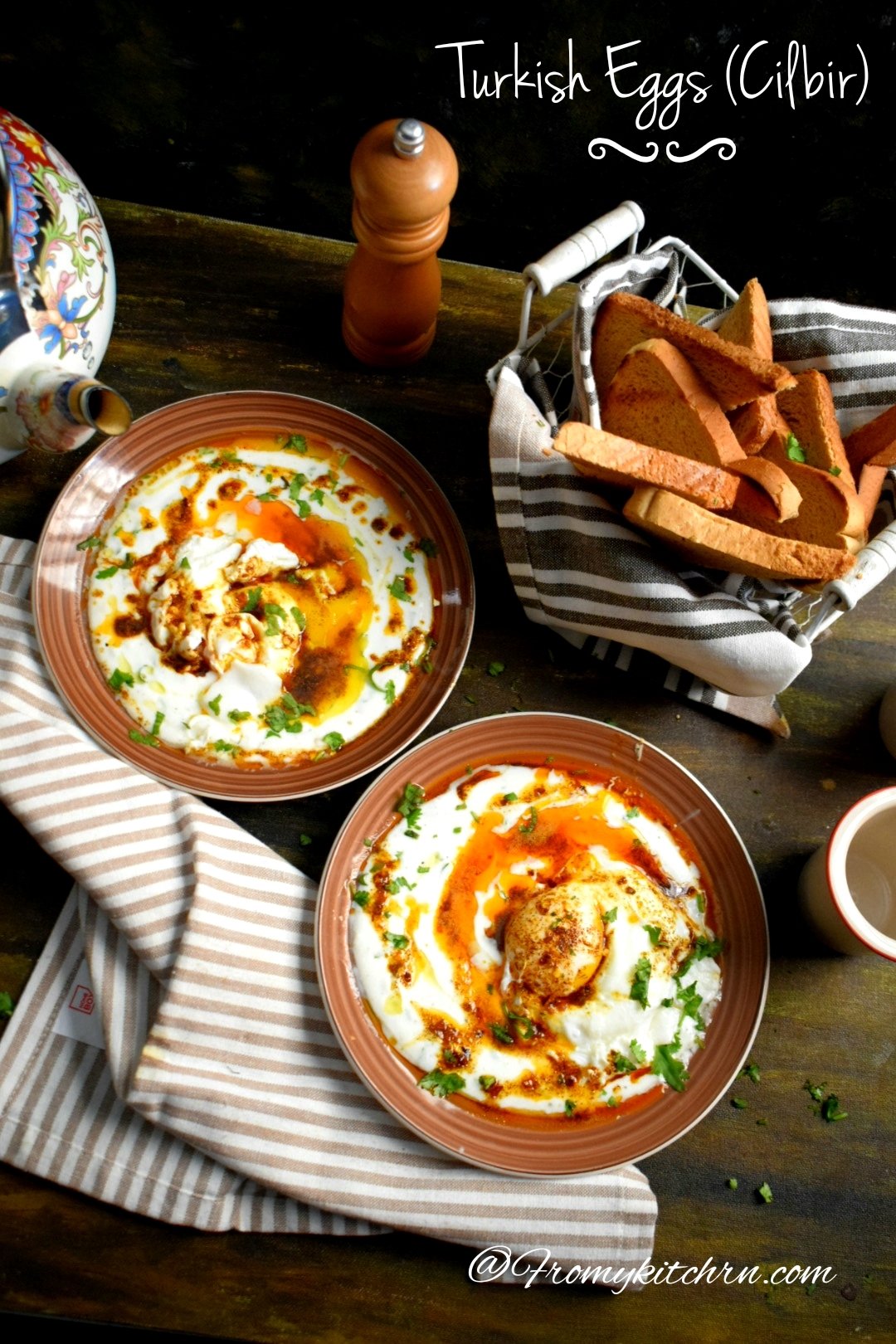 A simple and fancy looking breakfast with minimal ingredients! Perfectly poached egg lies in the center of a thick yogurt garlic sauce covered with a red pepper infused butter! Toasted bread is the best compliment with these poached eggs. Take a big pinch of toasted bread dip it in the sauce and egg, devour! Yuummm!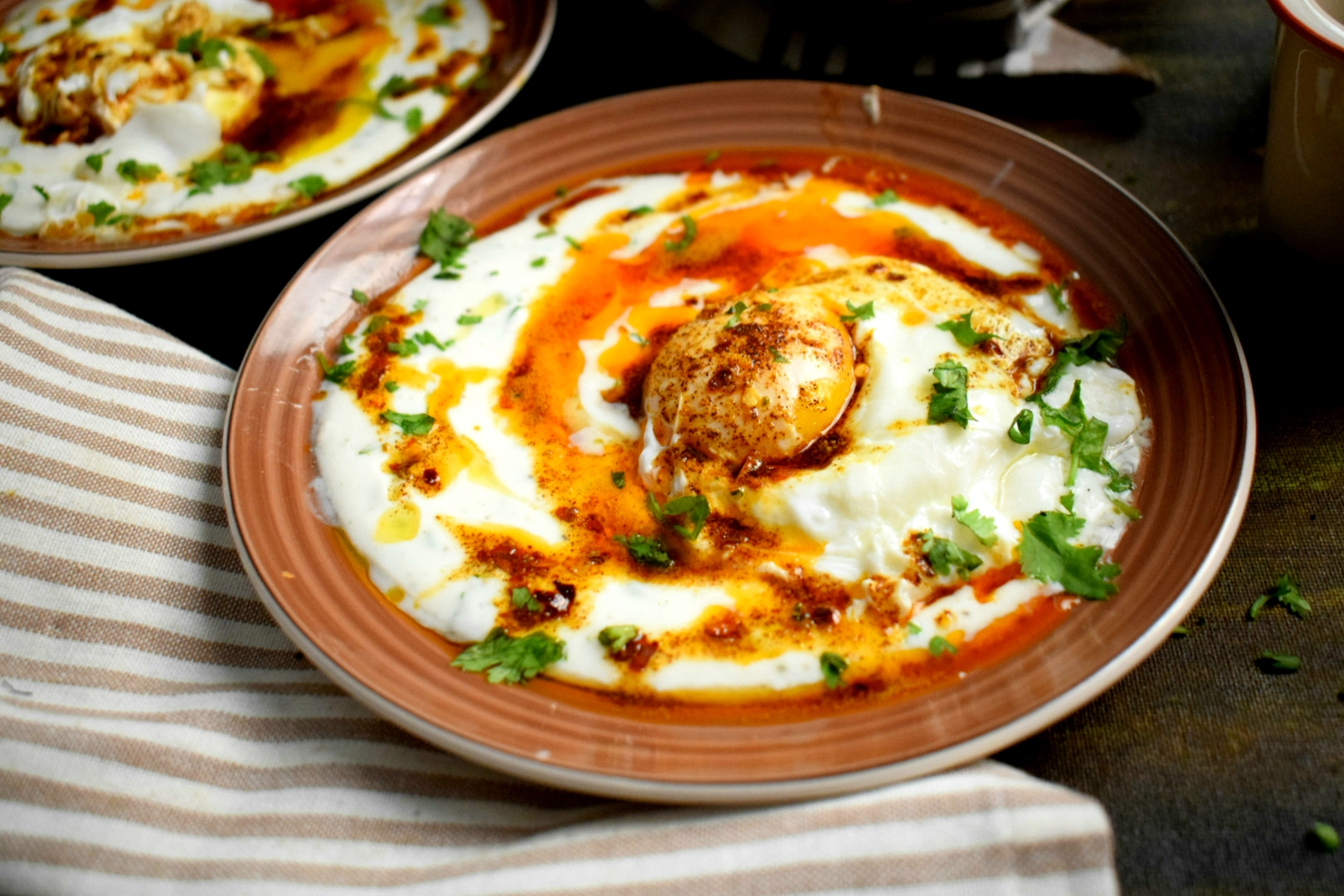 My son is a great yogurt lover so he enjoyed every bit of it! Nowadays we sometimes switch to brunch by skipping breakfast and lunch! So I try hard to make it special and attractive for the kids! That spicy garlic butter is spot on here which brings together all components! we relished it!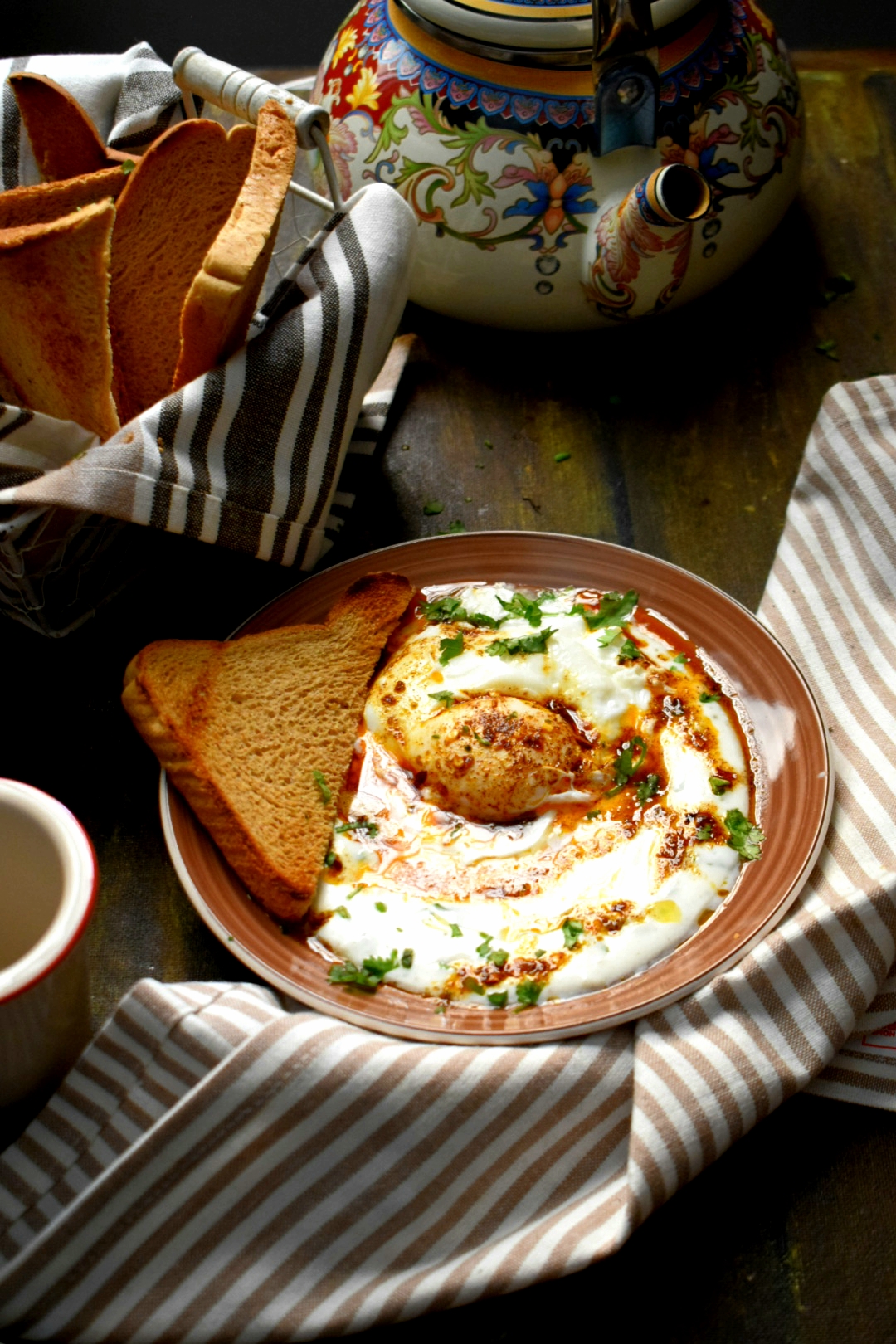 If you do not like poached eggs you may make sunny side up. The look of the dish attracted me to try this one! Give this a try and I'm sure you are gonna love it if you are a yogurt lover!
Ingredients
1 cup yogurt
2 cloves garlic
salt
pepper
parsley
olive oil
4 eggs
For spied Butter
4 tbsp butter
some chilly powder
chilly flakes
paprika
Method
Mix yogurt with crushed garlic salt pepper and parsley.
In a pan melt butter slowly then add the above mentioned ingredients and cook on low flame for 1 minute.
Poaching eggs- Boil the water add vinegar in it and slowly slip of the egg which is cracked in a bowl to the boiling water. Cook it for 2 1/2 to 3 minutes and gently take it out. If you do not like runny yolks cook it a little longer or you can either cook a sunny side up( Bulls eye) and top it on yogurt
Plate the yogurt as base then top it with poached eggs, pour the infused butter on top of the egg, garnish with some more parsley and enjoy with toasted bread.
Video
Enjoy!