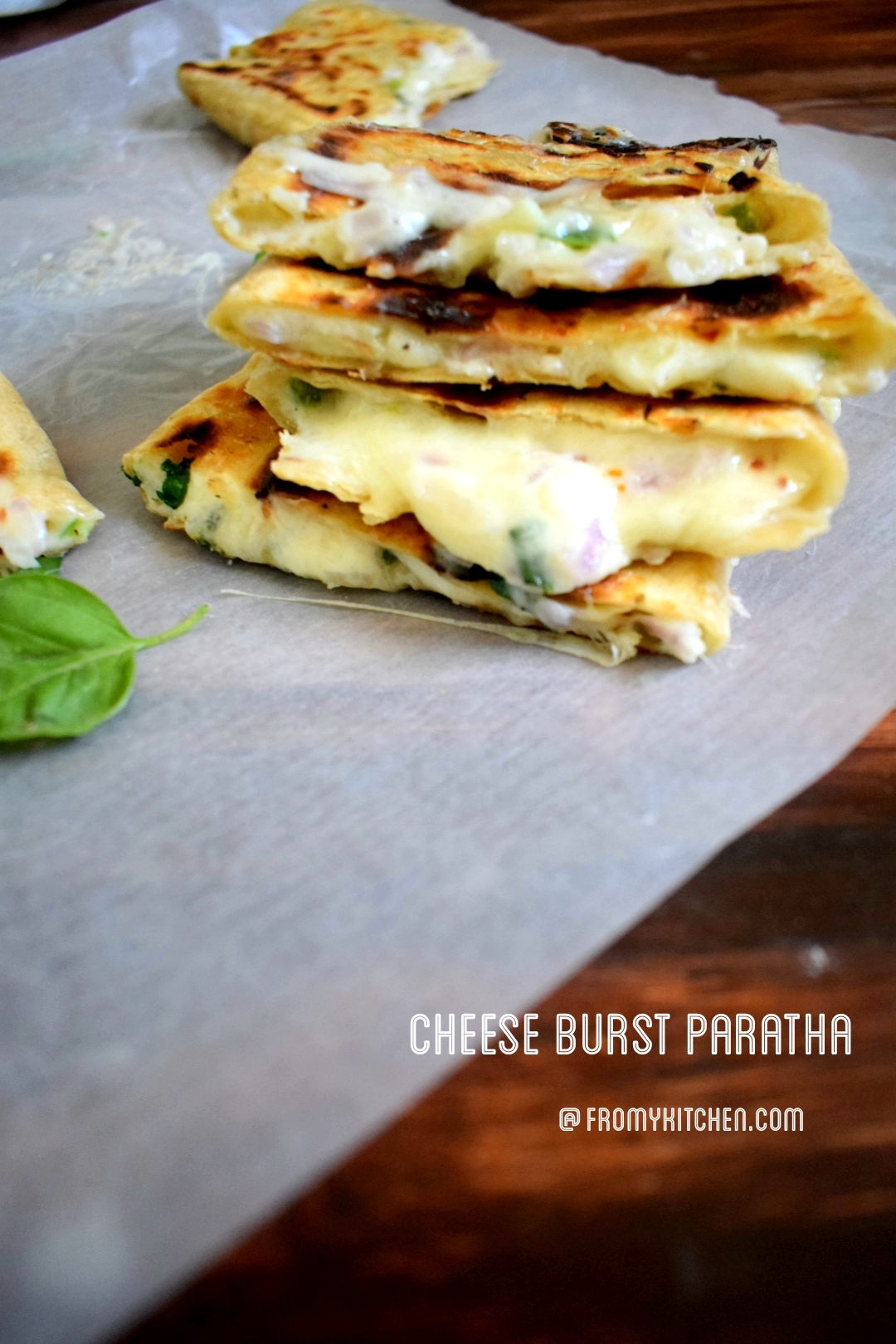 Cheesy crispy paratha with a crunch of finely chopped veggies is a health packed breakfast or lunch box idea for kids! Exams going on for the kids, so to treat them special with awesome food prepared in no time is a real task for mommies, isn't it?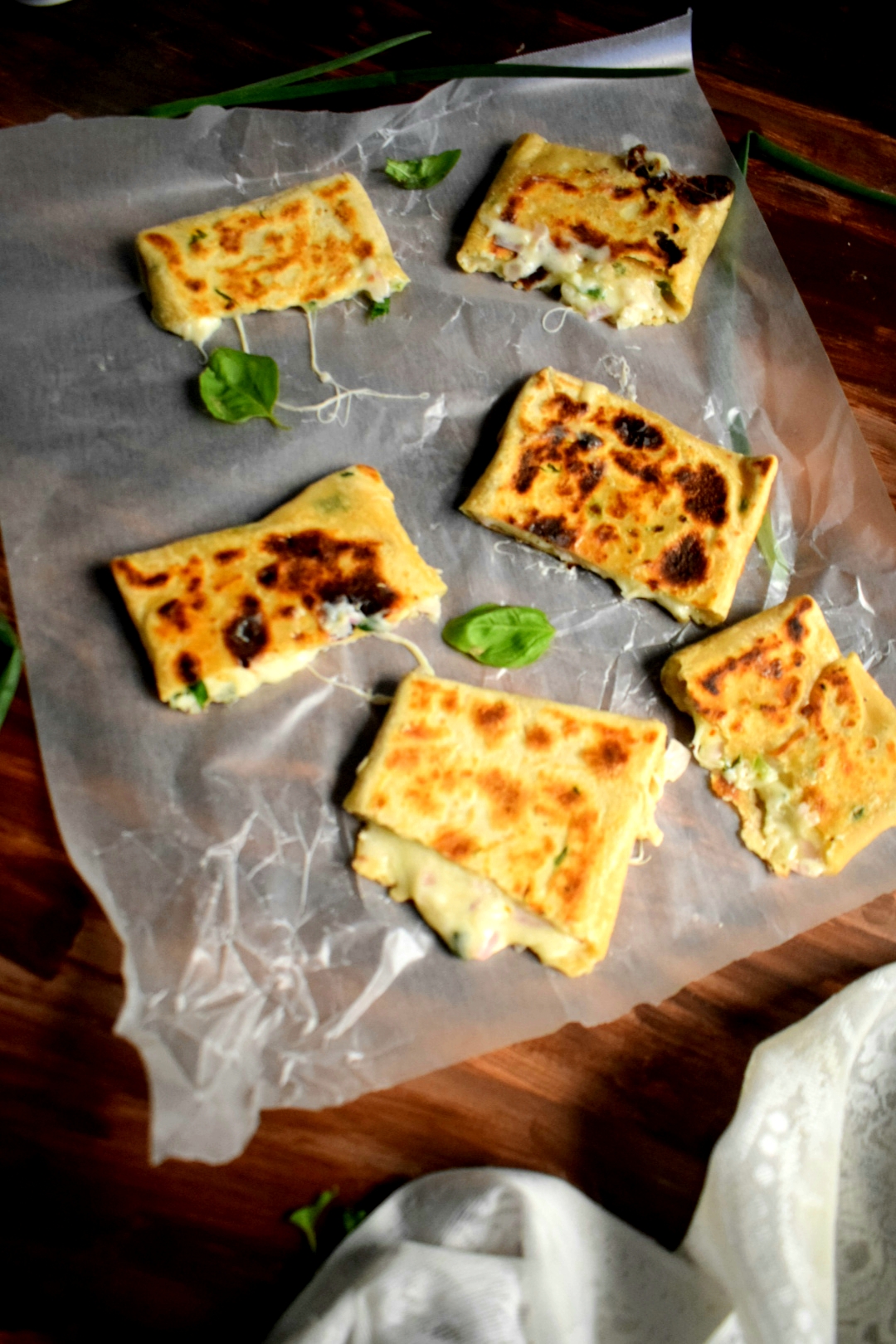 Recipes like these are a lifesaver sometimes, especially when kids; need our time and attention!  I wish to give the kids their favorite food and make them feel happy and relaxed during the exam season and on the other hand the food shouldn't take much of my time as i need to be with them to boost their confidence.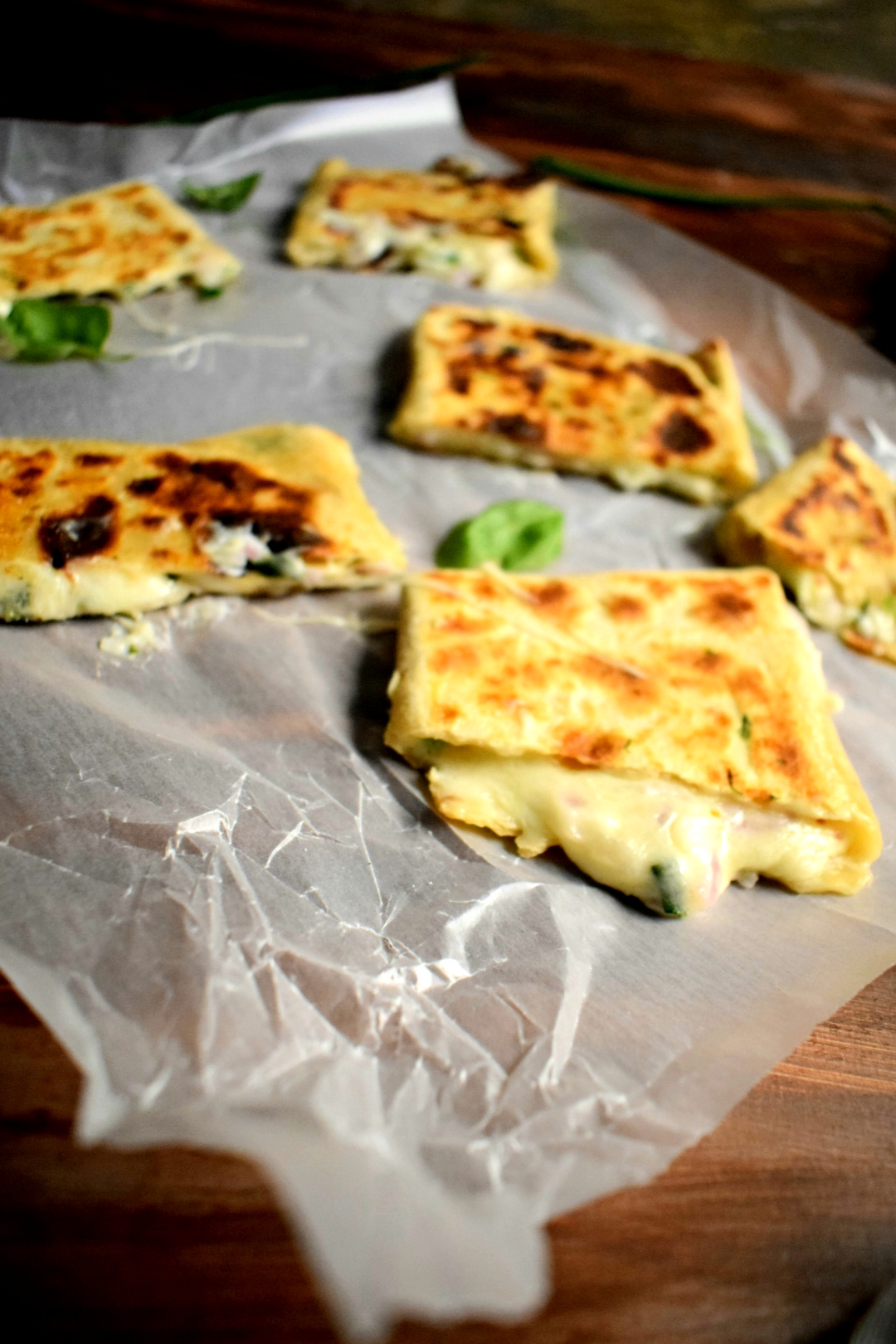 I'm sure this one is gonna be a favorite not just for kids' but even those adults who love cheesy food! hehe! Unfortunately we need to bother about all those calories and fats! No wonder why I wish to be a kid to relish all these foods without any guilts!
Ingredients
1 cup wheat flour
1 cup all-purpose flour
Salt to taste
Some red chili flakes
Finely chopped spring onions
Milk + water for kneading
Filling
1 & 1/2 cup mozzarella cheese
1 onion finely chopped
1 clove garlic finely chopped
Spring onion finely chopped
Small piece bell pepper finely chopped
Few Basil or Mint leaves finely chopped
Red chilly flakes
Pepper powder
Pinch of salt
Slice cheese
Method
Knead the dough with all the ingredients mentioned above. Cover and let it rest for at least 30 minutes.
For filling mix all the veggies with mozzarella cheese.
For Rolling and assembling please check the video link below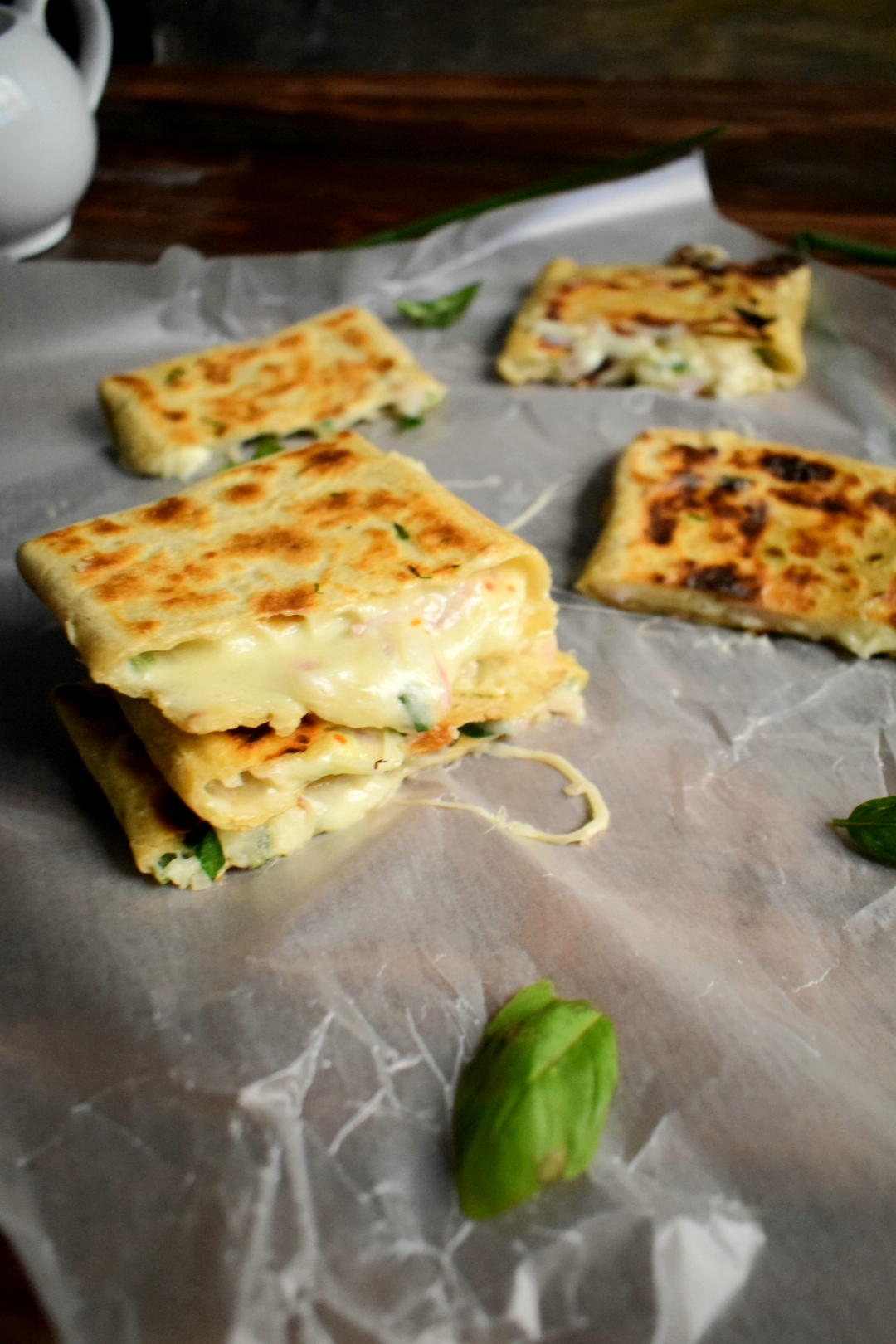 Enjoy with your dear ones!!