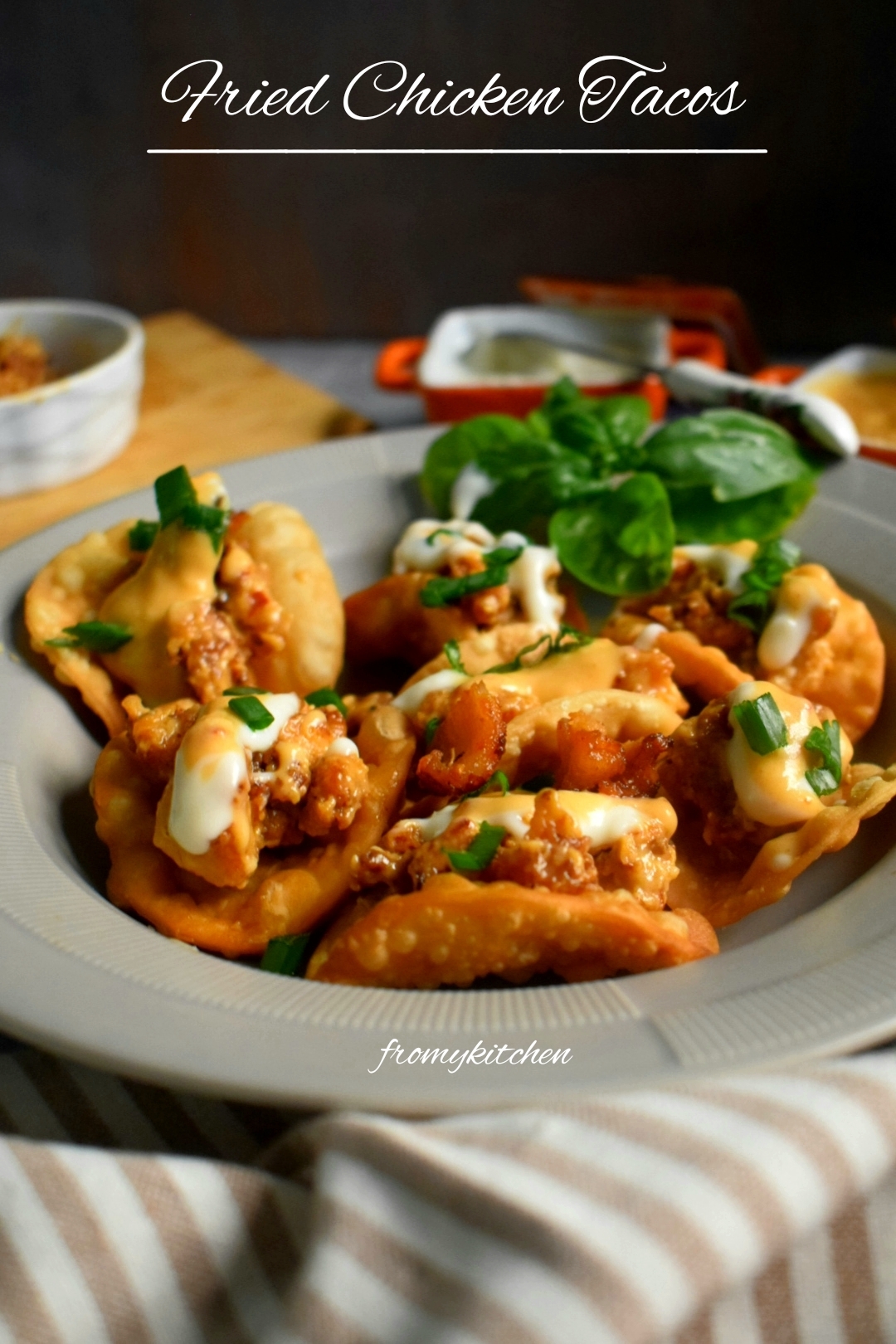 Crispy fried shell with juicy succulent chicken drenched in 2 types of bechamel sauce is fascinating, right? What if i say this scrumptious appetizer is made only with 5 ingredients! Yes, you heard it right! It is a five-ingredient challenge and here we got a super yummy appetizer which will be a perfect starter for any kind of party!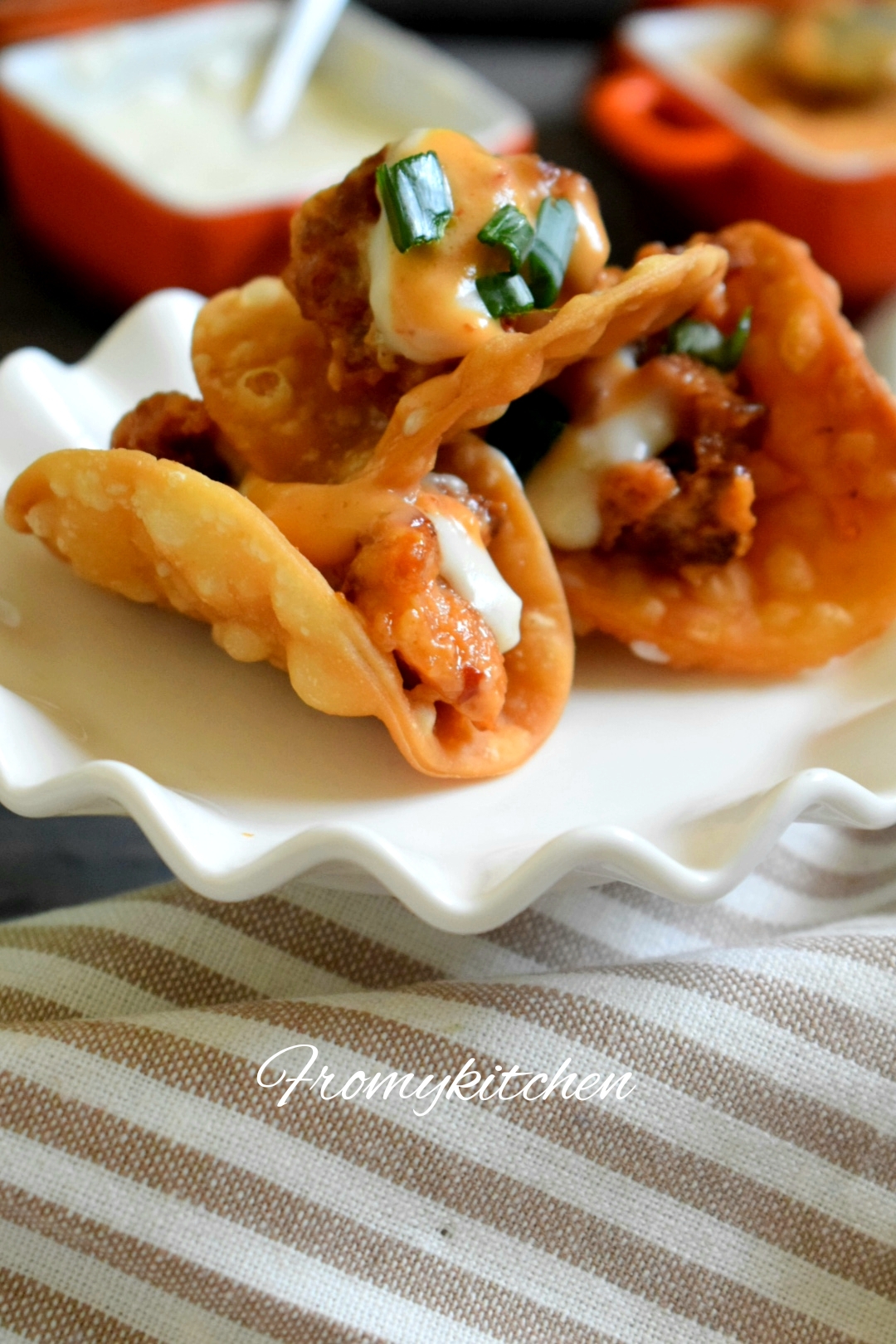 It was a five-ingredient challenge on a what's app food group in which we salt,oil and water is common! So many recipes and creativity came out! All of them were equally good and I'm sure it will be a great task for the group admin to select one among them!hehe! Hope you all will love it as much as my family did! If you find it difficult to give it the cone shape you can leave it as mini roundles.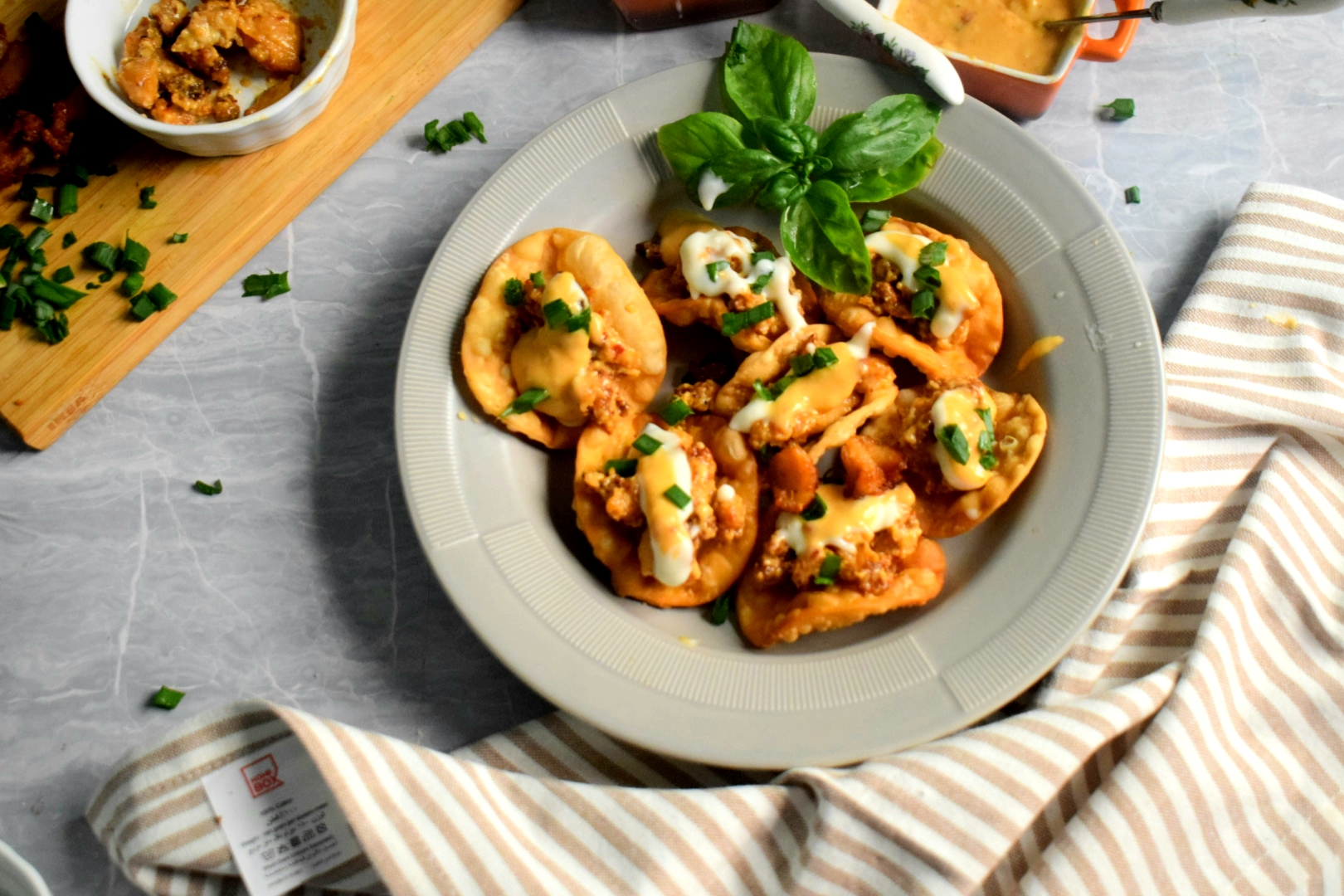 All the recipes lined up in my feed to update are gonna be kids' friendly! As kids are around us and we are locked inside due to the deadly virus we wanna entertain them in one way or another, right? While they are doing their chores and naughtiness I create some magic in my kitchen to make them happy! Praying for the quick relief from the spreading virus outside, and let's all stay safe and try to be inside the home as much as possible!
Ingredients
300gm Chicken
3 to 4 tbsp All-purpose Flour (1 cup for dough)
Sriracha or any hot sauce
 5 to 6cloves Garlic
1&1/2 cups Milk
Method
Marinate chicken with, salt, 1 tsp garlic paste,1 tbsp chilly sauce.
Add 3 to 4 tbsp all-purpose flour and mix well to make a thick coating on the chicken.
Heat a pan pour some oil and Fry the marinated chicken.
For Sauce:
In a saucepan pour 2tbsp of fried chicken oil, add in 1 tbsp chopped garlic and cook until it releases it's the aroma.
Add 1 & 1/2  tbsp all-purpose flour and cook it for few seconds.
Pour 1&1/2 cup milk and cook it until it thickens. Your Garlic white sauce is ready.
Take out half portion of the white sauce in a bowl, and in the pan add 1 or 2 tsp hot sauce mix and cook for few seconds. 2 different kinds of sauces are ready now.
Transfer the red sauce to another bowl by leaving a very little portion in the pan, and then add the fried chicken into this pan and mix it all very well to coat the chicken and sauce.
For the Dough
In a bowl add 1 cup all-purpose flour, salt, 2tbsp oil and enough water to knead the dough. Knead it to a soft pliable dough cover and let them rest for 1/2 an hour.
Take a big ball out of it and roll it into a thin sheet, then cut it round with a cookie cutter, Prick it with a fork, so that the disc will not puff up while frying.
Place the small round disc on a cone mold to give it a shape of a taco(Half-moon shape). If you don't have that cone mold you can give it a round shape like a canape or pappad for pappadi chat.
Fry it on medium-low flame until it's golden brown and crisp.(not on high flame)
Assembling
Place the taco shell on a plate fill it with chicken, both sauces and some spring onion for garnish! Five Ingredient Fried Chicken Taco is ready to dig in!
Video