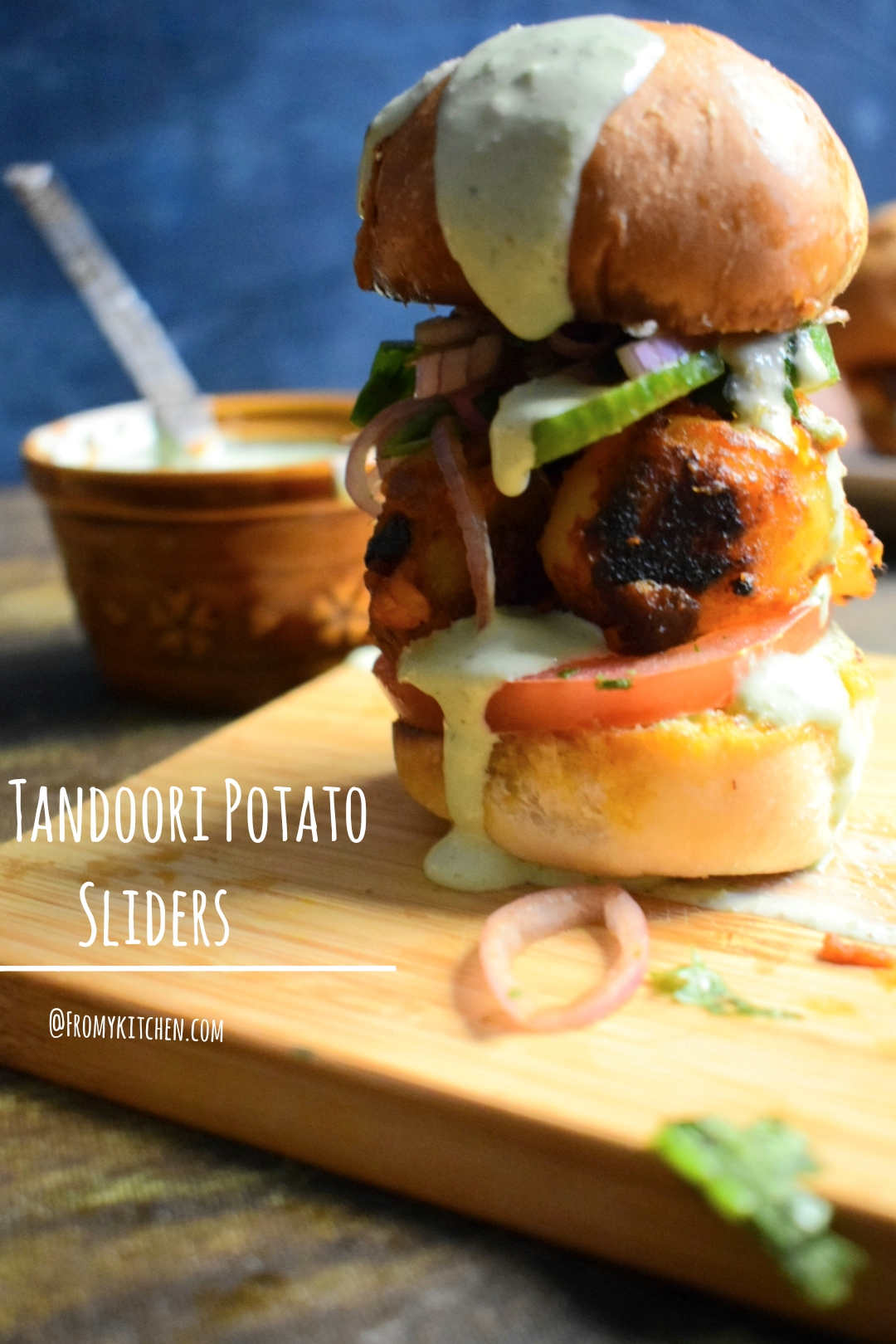 Tandoori Potato Slider is a lip-smackingly delicious treat to enjoy when kids and your family are home! Perfectly charred tandoori spiced potatoes, with some fresh n pickled veggies, mint, flavored yogurt and mayo spread! A slider that every Indian could enjoy, no doubt about that!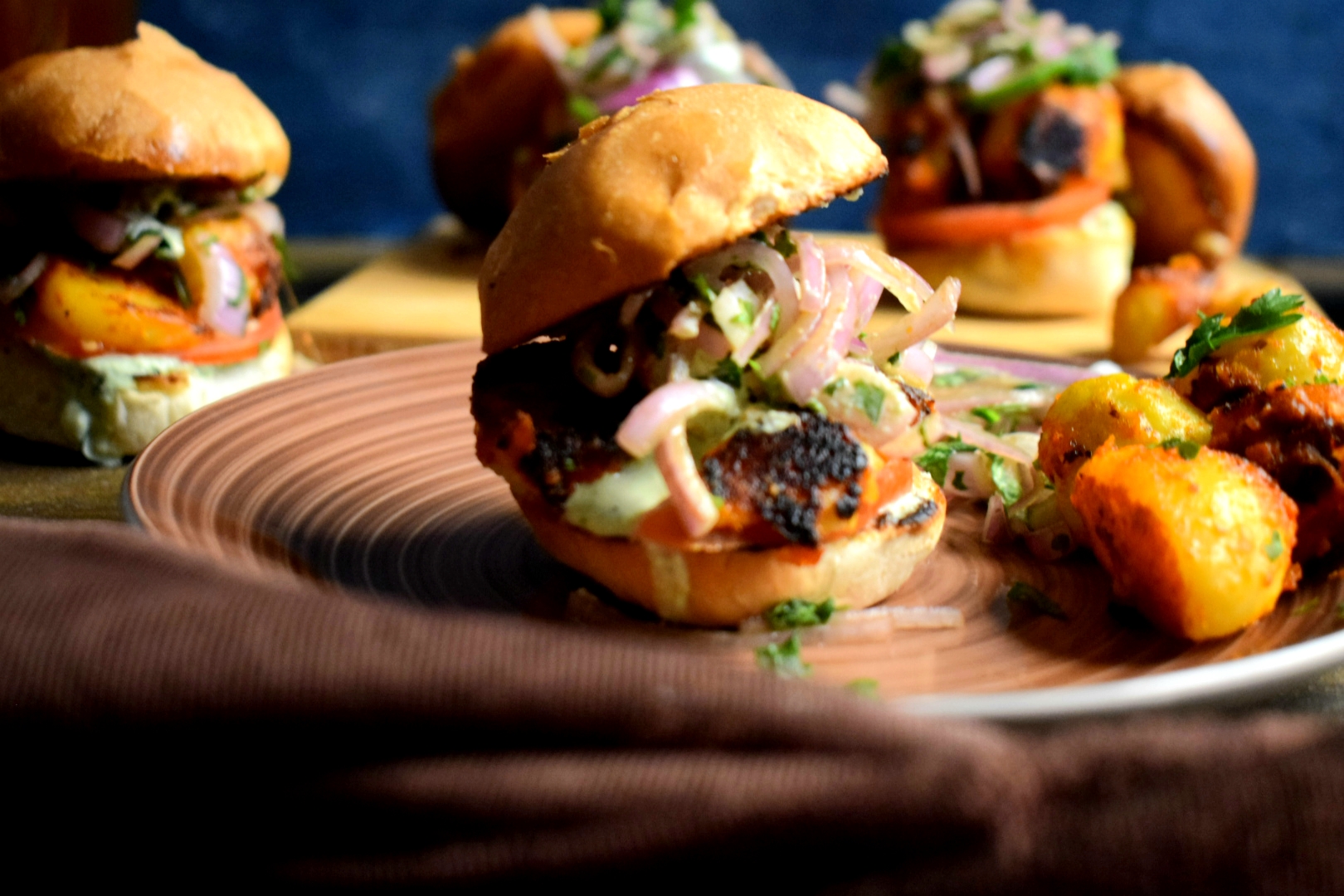 This slider was so juicy and delicious that my family and I enjoyed thoroughly every bit of it! You can serve Tandoori aalo alone if you are lazy to do all other stuff! As we are following the government rules and following the social distancing I'm sure every kid including we adults are missing all those weekend fun outings and eat-outs! Only thing we can do is to spend quality time with them and make some appealing and restaurant-style food to make them happy! SO I'm sharing such simple and delicious recipes for your family to enjoy! Let's all stay home and stay safe! May this phase pass soon and let's all pray together!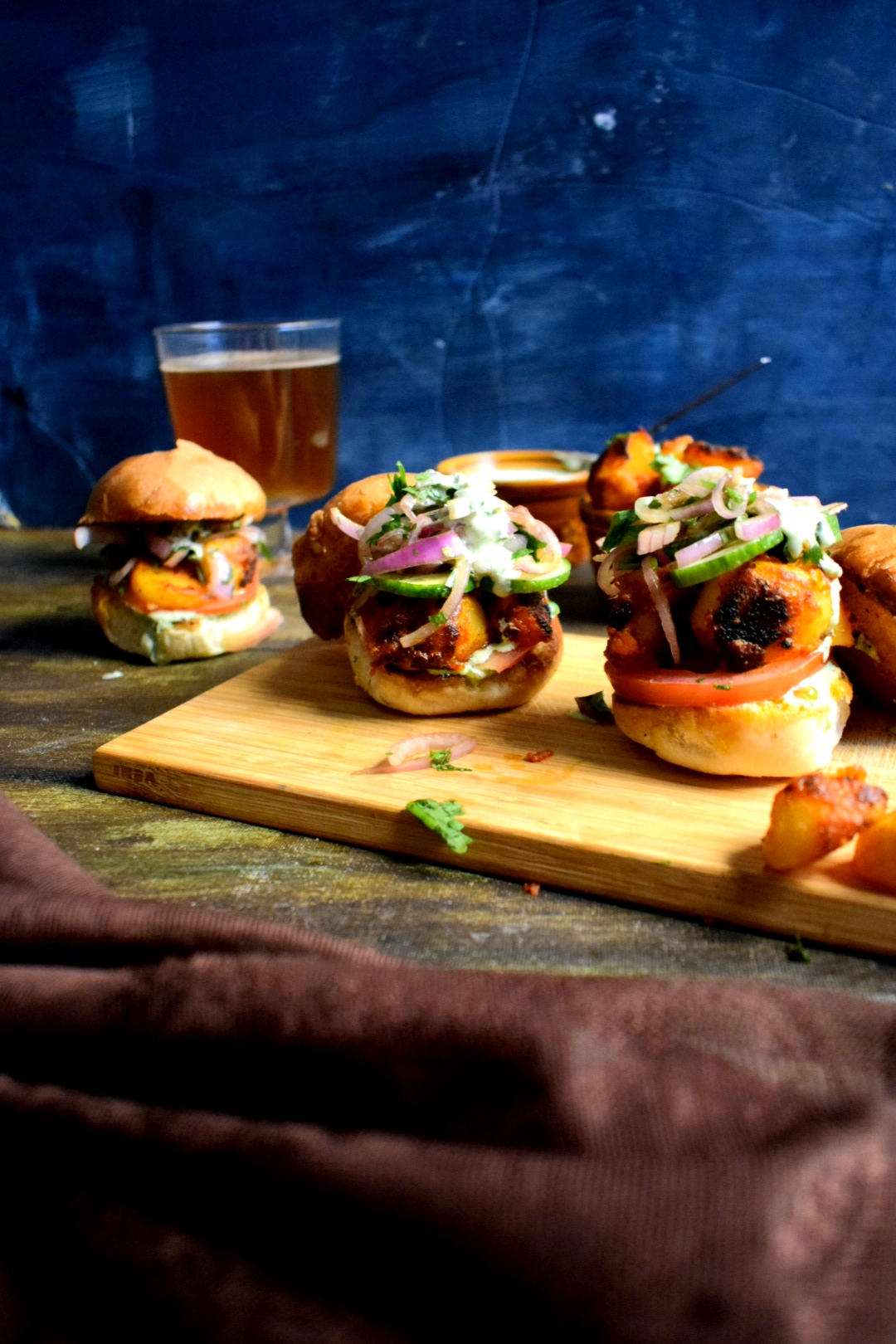 I hope you all love the recipes I'm sharing here!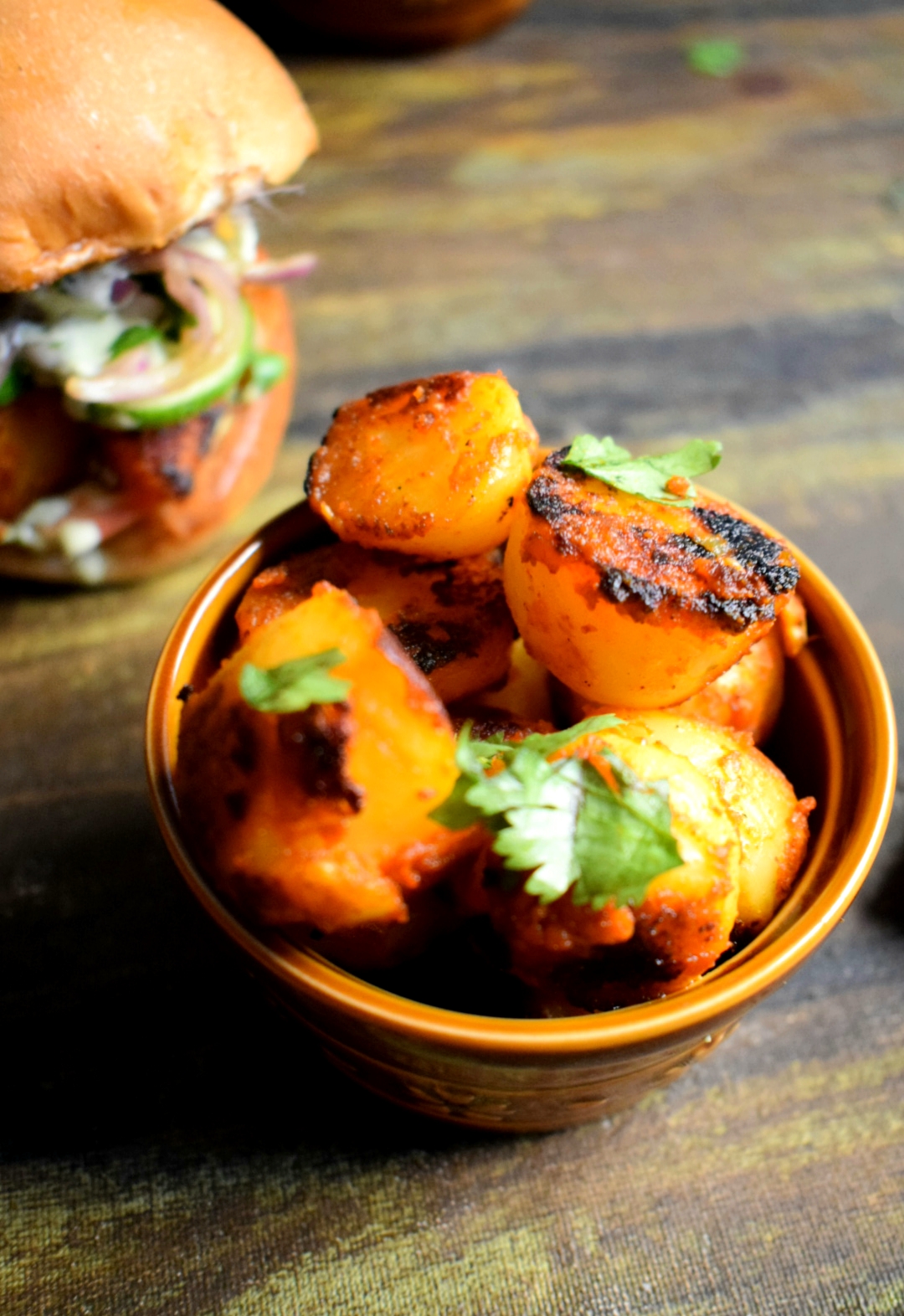 Ingredients
For Tandoori Aloo
1/2 kg baby potatoes or small-sized potatoes
salt to taste
2 to 3 tbsp oil
1 tbsp chilly powder
1/4 tsp turmeric powder
1 tsp coriander powder
1 tsp cumin powder
2 tbsp yogurt
1 & 1/2 tbsp chickpea flour
1/2 of a lemon juice
For the spread
A handful of mint leaves
"                   coriander leaves
2 green chilies
1/4 tsp cumin powder
2 to 3 tbsp yogurt
2 tbsp coconut
3 tbsp mayo
salt to taste
For other veggies
Tomato
Cucumber
Onion
cilantro and mint
vinegar
Balsamic vinegar
salt to taste
Slider bun, butter
Method
Boil the potato only until it's 3/4th done do not overcook it! Peel it! If you are using regular sized potatoes cut it into 4 or 6 pieces, baby potatoes half from the middle.
In a bowl add all the ingredients listed for marination and mix well. Then add the sliced potatoes and coat the marinade well. Cover n let it sit for at least 30minutes.
In a cast-iron skillet pour 2 tbsp oil and grill the potatoes.
For dip grind all the ingredients except mayo. Then add the mayo and mix well.
Slice the tomatoes and cucumber.
Pickle the sliced onion and greens with some vinegar, salt and balsamic vinegar(opt)
The same pan in which the potatoes are grilled add the butter and heat the slider bun upside down.
Start assembling the burger(check the video)
Video