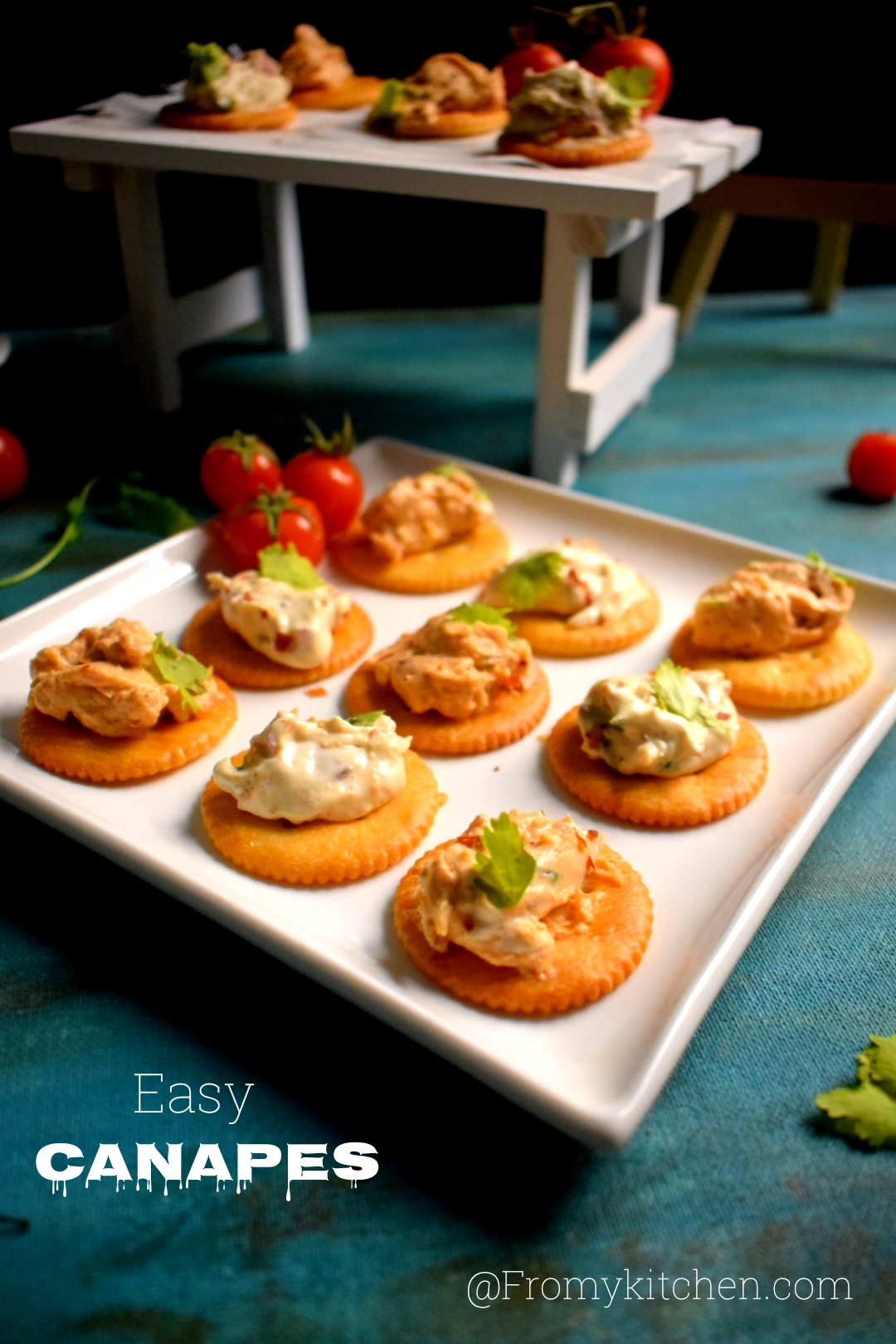 Canapes are small, decorative finger food! Mini salted crackers or toasted bread topped with a simple and colorful filling which is an attractive party starter or appetizer. It is often eaten in a single bite! Here I used cream cheese and leftover chicken pieces with some veggies which worked like magic! I'm sure kids and adults will love it alike!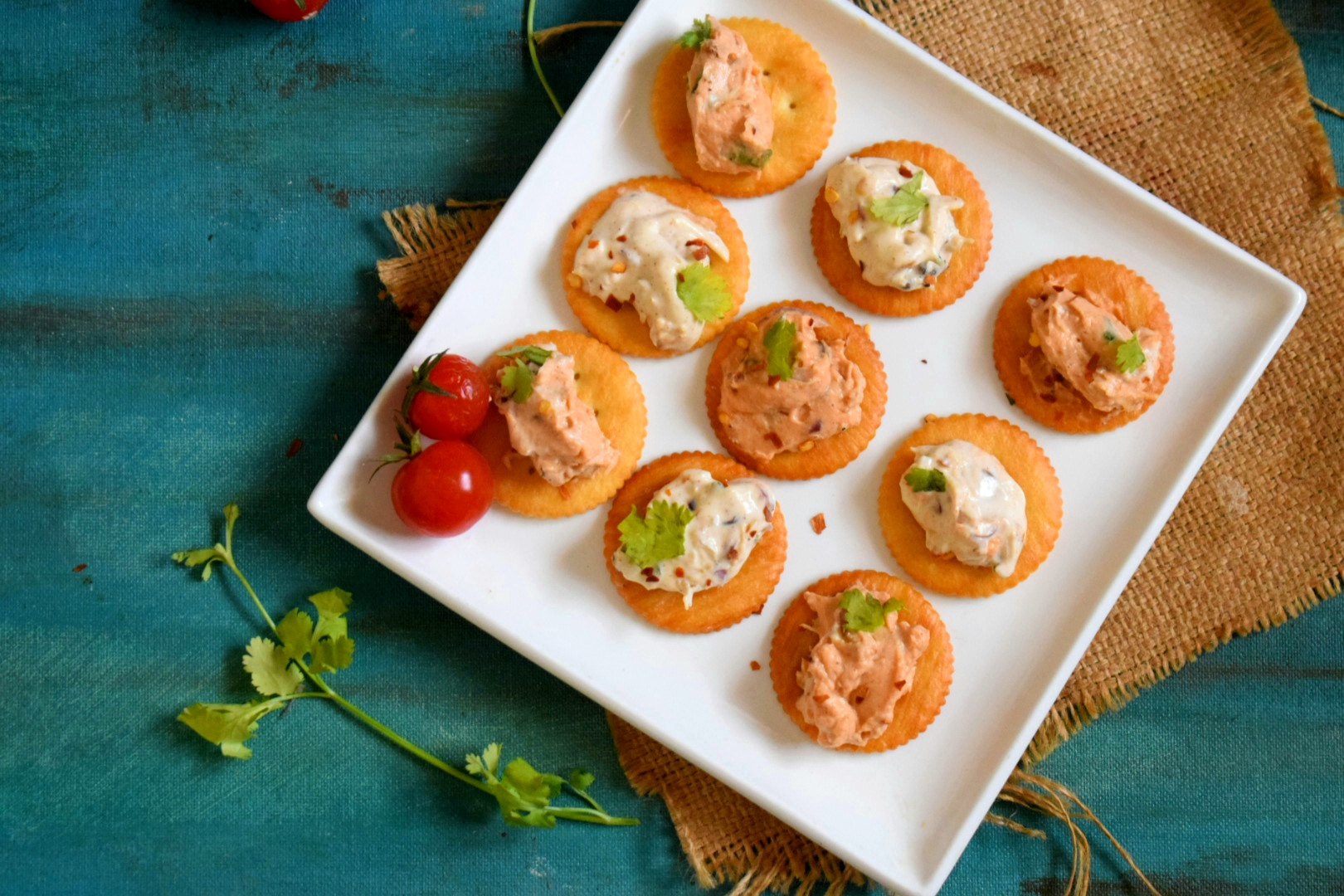 If you have salted biscuits with you this will be a great option to whip up when you have a surprise guest! I served it to my friends when they visited me suddenly and they just loved it! Even your kids can make it and today's video is hosted by my son, so please do not forget to watch it and do let me know your feedback!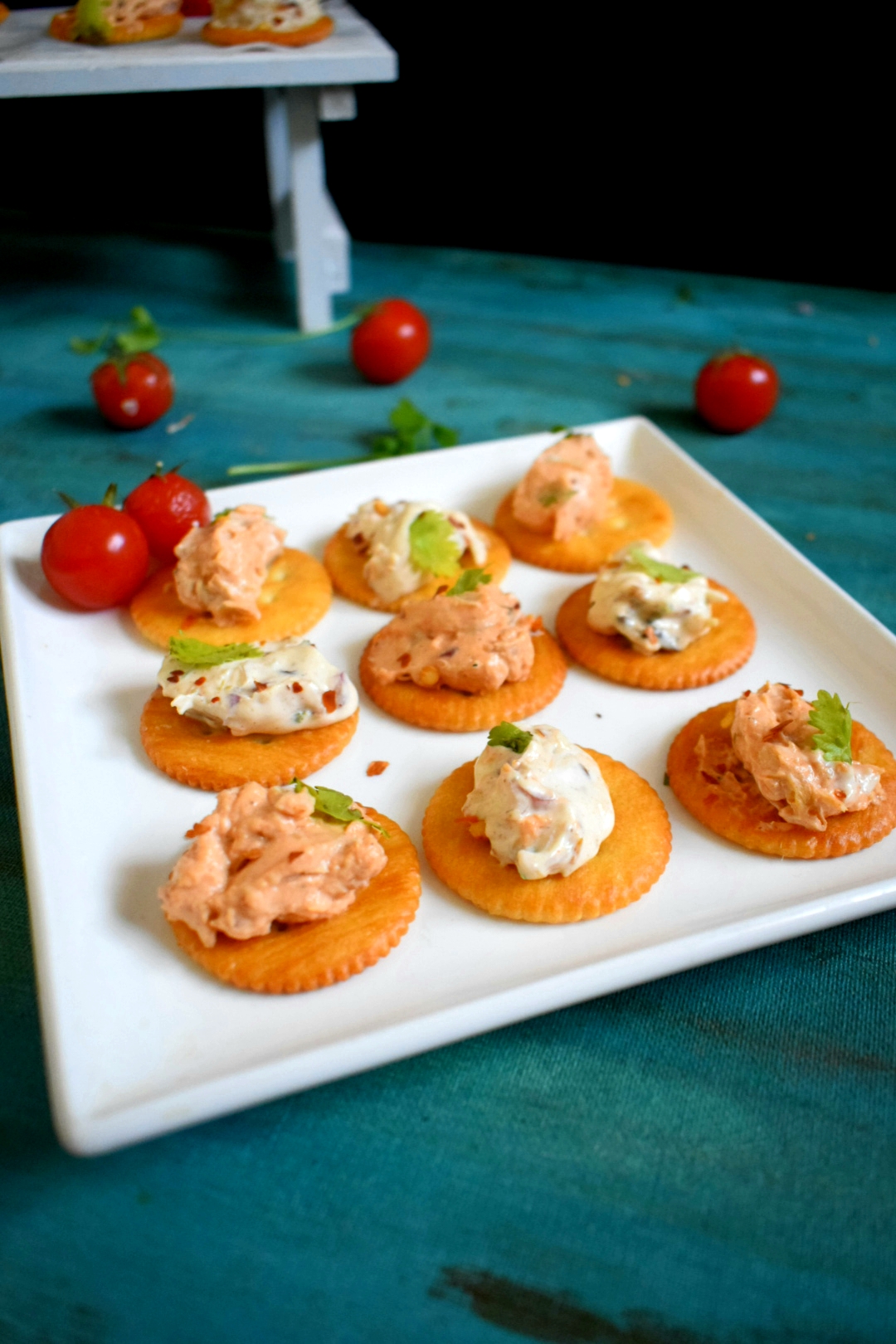 These canapes are a great snacking idea for mommies during this lockdown period, as it prepares in no time! Just preserve some chicken from the previous day curry and you are good to go! To enhance the chicken flavor I just marinated the pieces with salt and chilly powder and shallow fried it(optl) but nice!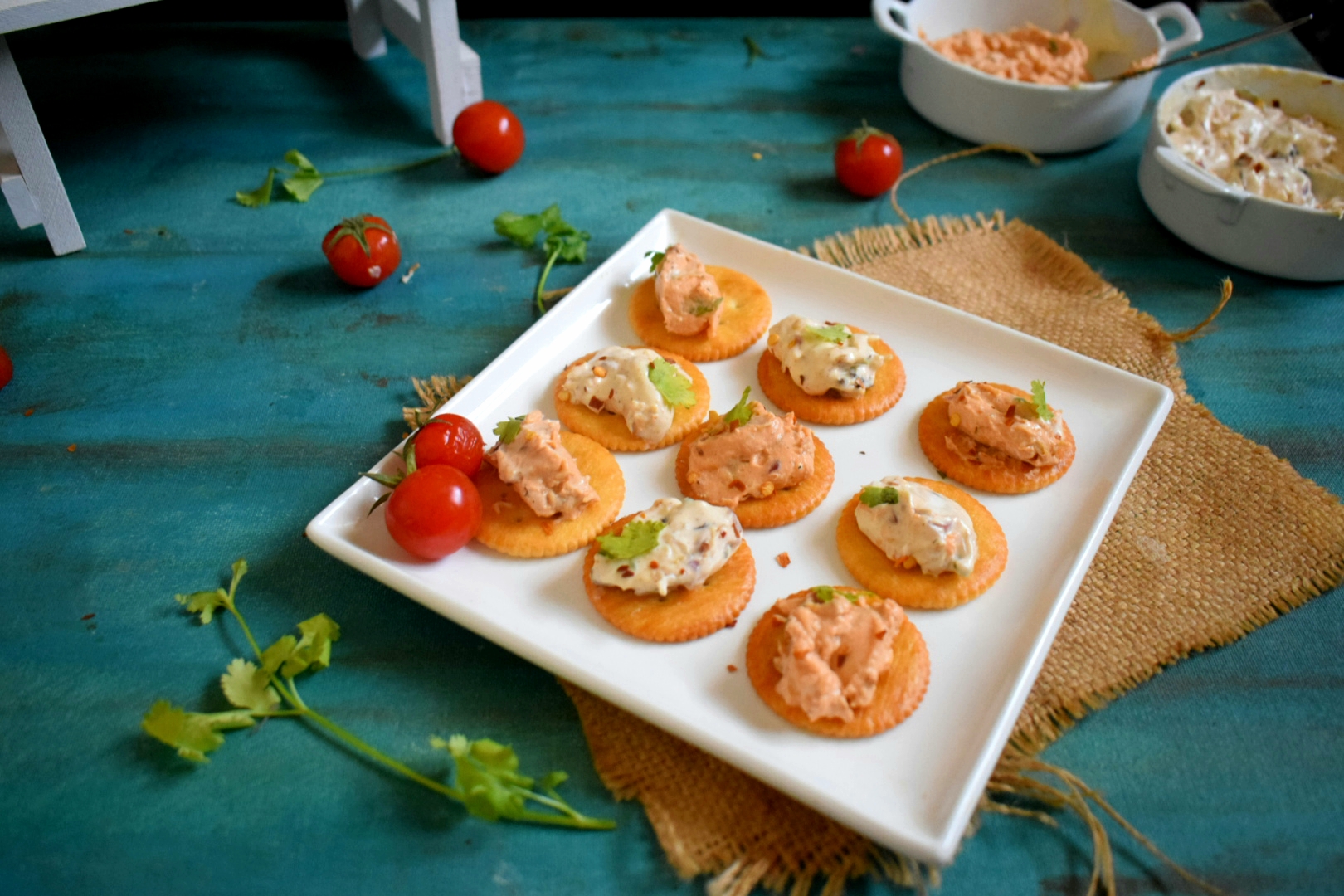 Ingredients
Salted Crackers or toasted bread (cut into roundels)
3 tbs cream cheese
1 tbs fresh cream
3 or 4 chicken pieces shredded(I used leftover from curries) u can use it as it or just shallow fry it with some chilly powder and salt.
chilly flakes
pepper powder
Some cajun seasoning or any of your fav seasoning
small piece onion finely chopped
spring onion chopped
salt a pinch
cilantro for garnishing
For assembling just check the video!
https://studio.youtube.com/video/RTKfrwu-Ddk/edit