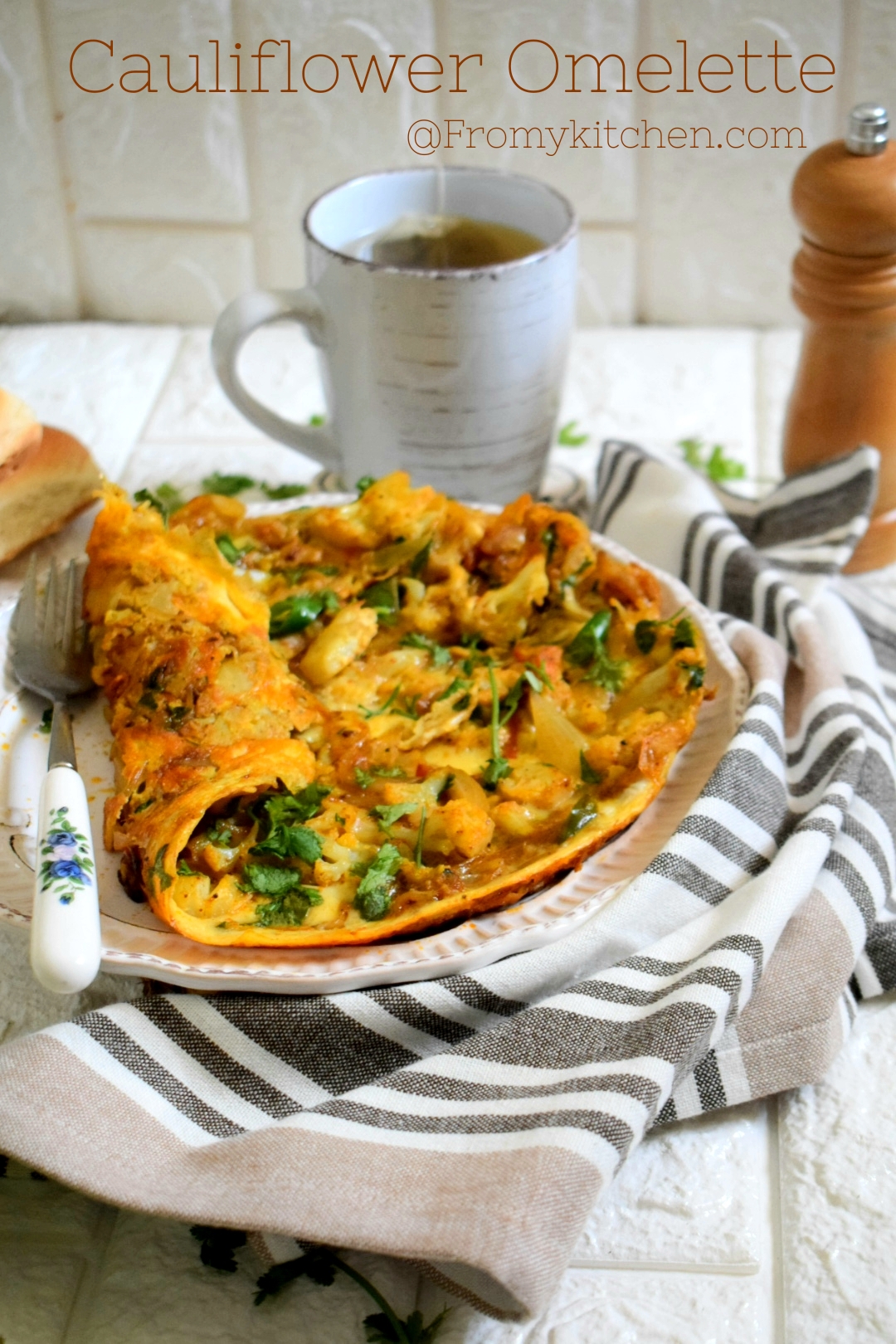 A filling and masaledar low carb breakfast with cauliflower and eggs! An Indian spiced stir-fried cauliflower coated with eggs is a real treat for those who are trying to skip carbs in their meals! This is truly amazing with only a handful of ingredients that are super quick to fix! To make it more interesting you can add cheese too in this omelet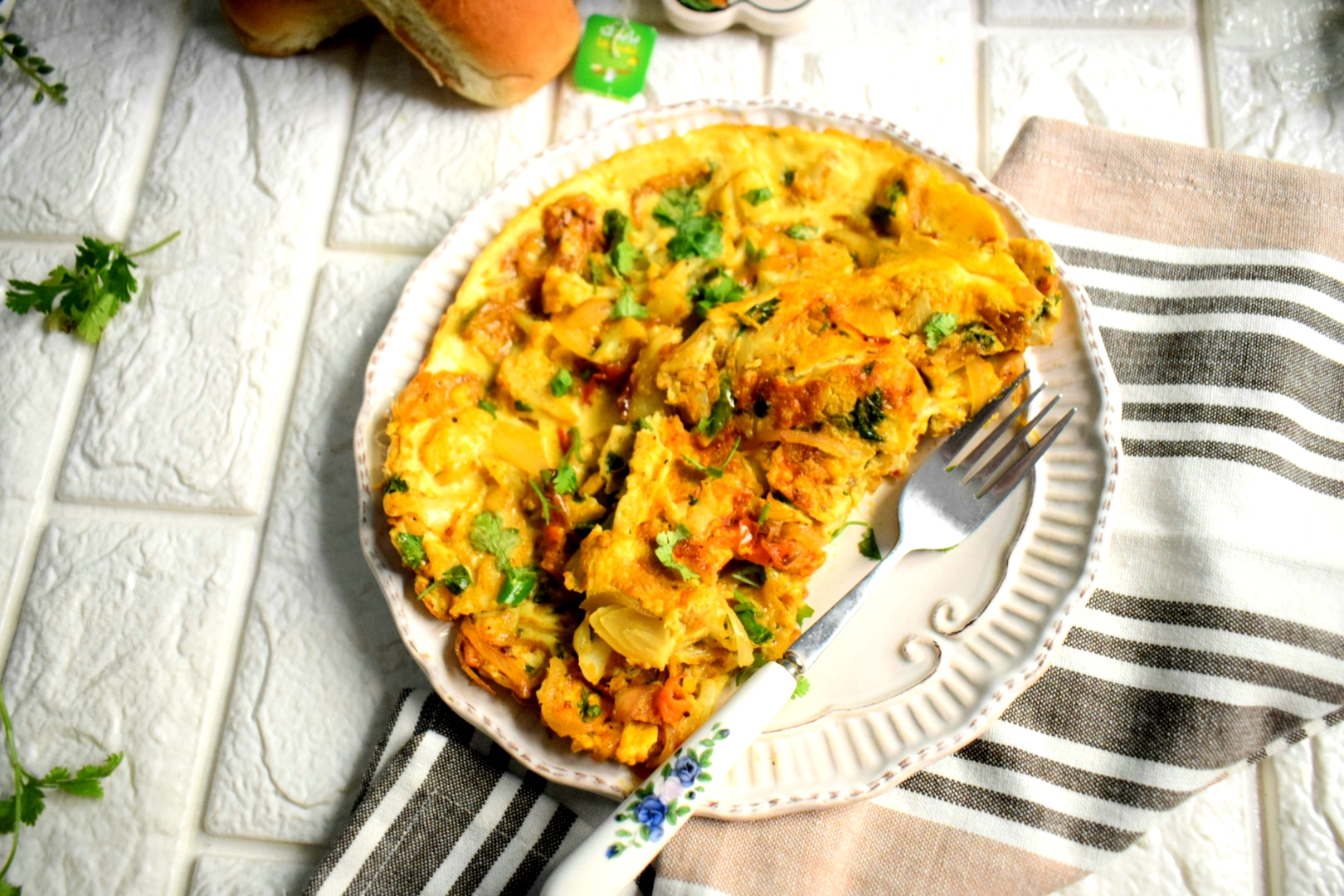 Nowadays everyone is on a diet and very health-conscious including me, so this one is perfect for such people! You will feel full until the next meal with this cauliflower omelet and I'm sure you 're gonna love this! I've seen and tried omelet with mushrooms and zucchini, but with cauliflower, it's the first time and believe me it tasted awesome!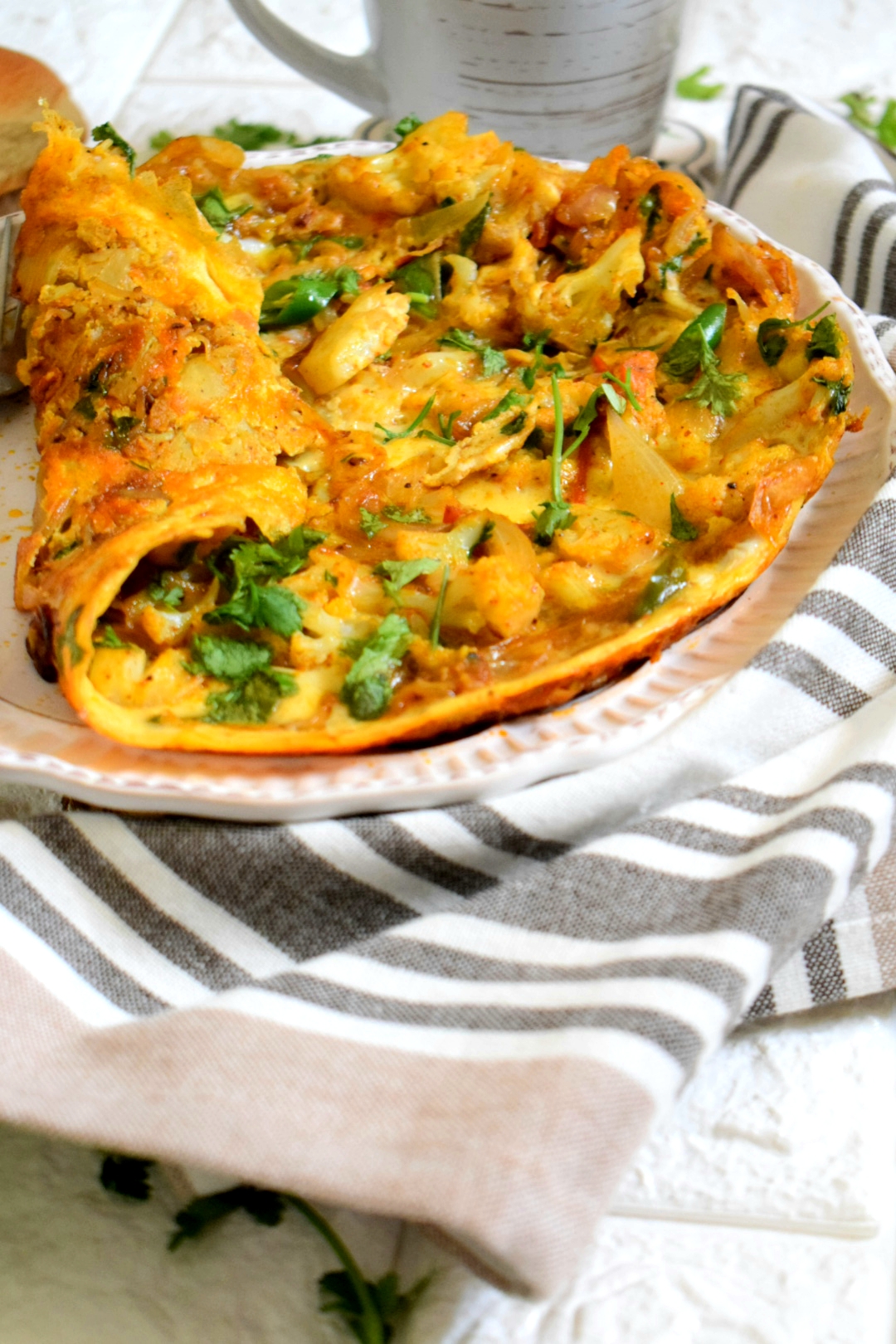 If your kids love eggs you can include such veggies in your kids' meal too! Serve them with some cheese and let's make it an egg pizza for them! So let's move on to the recipe.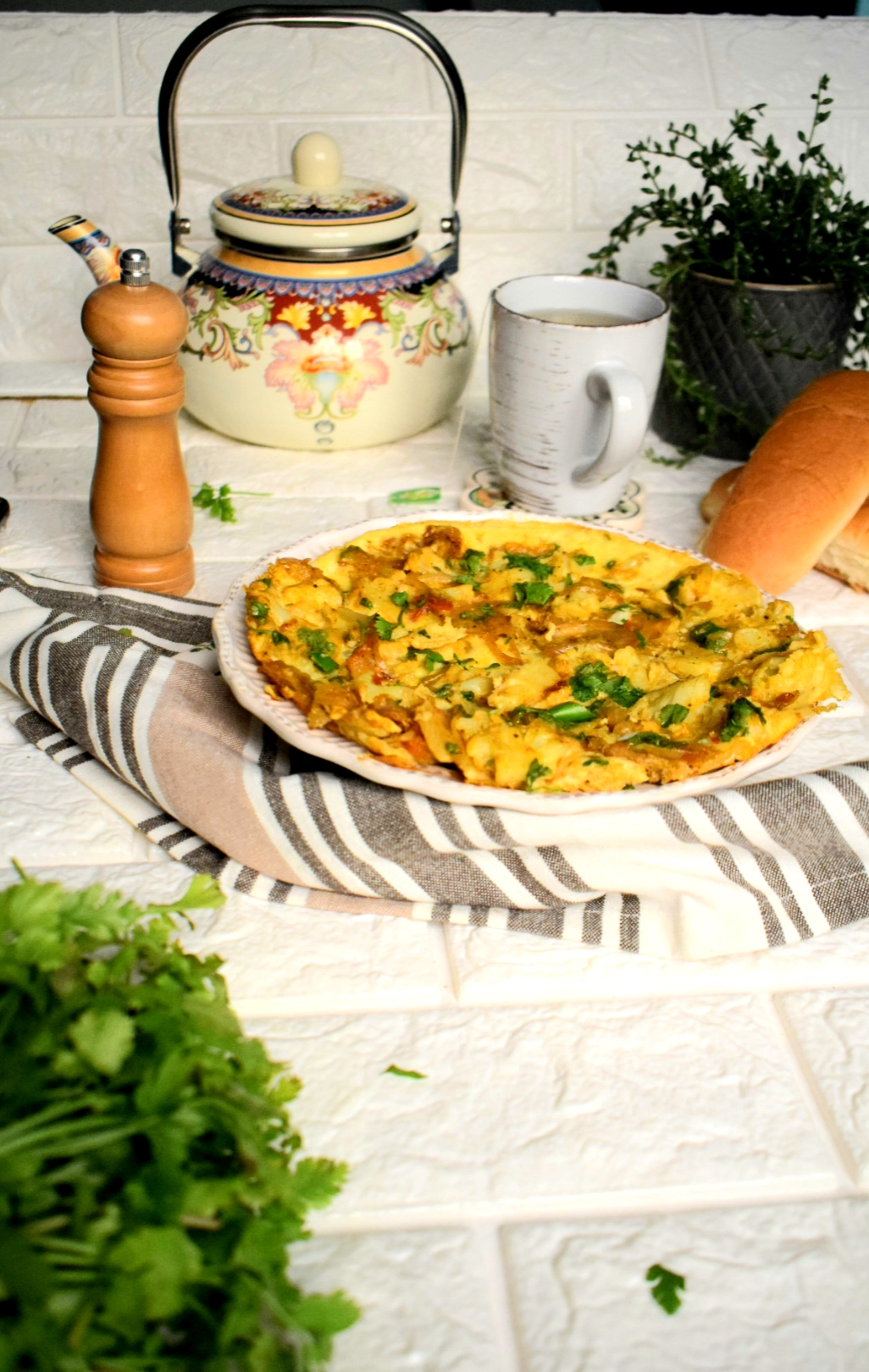 I hope you all will love this! This will be yummier if served like a sandwich that is loaded with mayo and ketchup!! sounds indulging, right?  Enjoy!
Ingredient
2 o 3 eggs
4 to 5 boiled cauliflower florets
a quarter of an onion sliced
Small piece of tomato sliced
1 clove garlic and 1 green chilly chopped
Some pepper powder
Salt to taste
1/4 tsp garam masala
1/4 tsp cumin powder
1/2 tsp chilly powder
Some coriander leaves
few drops of water
Method
In a pan pour oil or butter, add chopped garlic and green chilies.
Then add in the sliced onion and tomato along with some salt, cook it until slightly brown.
Add in all the spices on low flame and cook it for a few seconds,
Add in the cauliflower sliced and mix well
Pour a few drops of water to make sure that the gobi is well blended with other masalas,
Meanwhile in a small bowl crack in eggs along with some salt and chilly powder, beat well.
Spread the cauliflower mix evenly on the pan and pour in the egg and swirl the pan evenly.
Cover and cook on low flame
In between add some chopped green chilly and cilantro and cover and cook it until the egg is done!
Video!