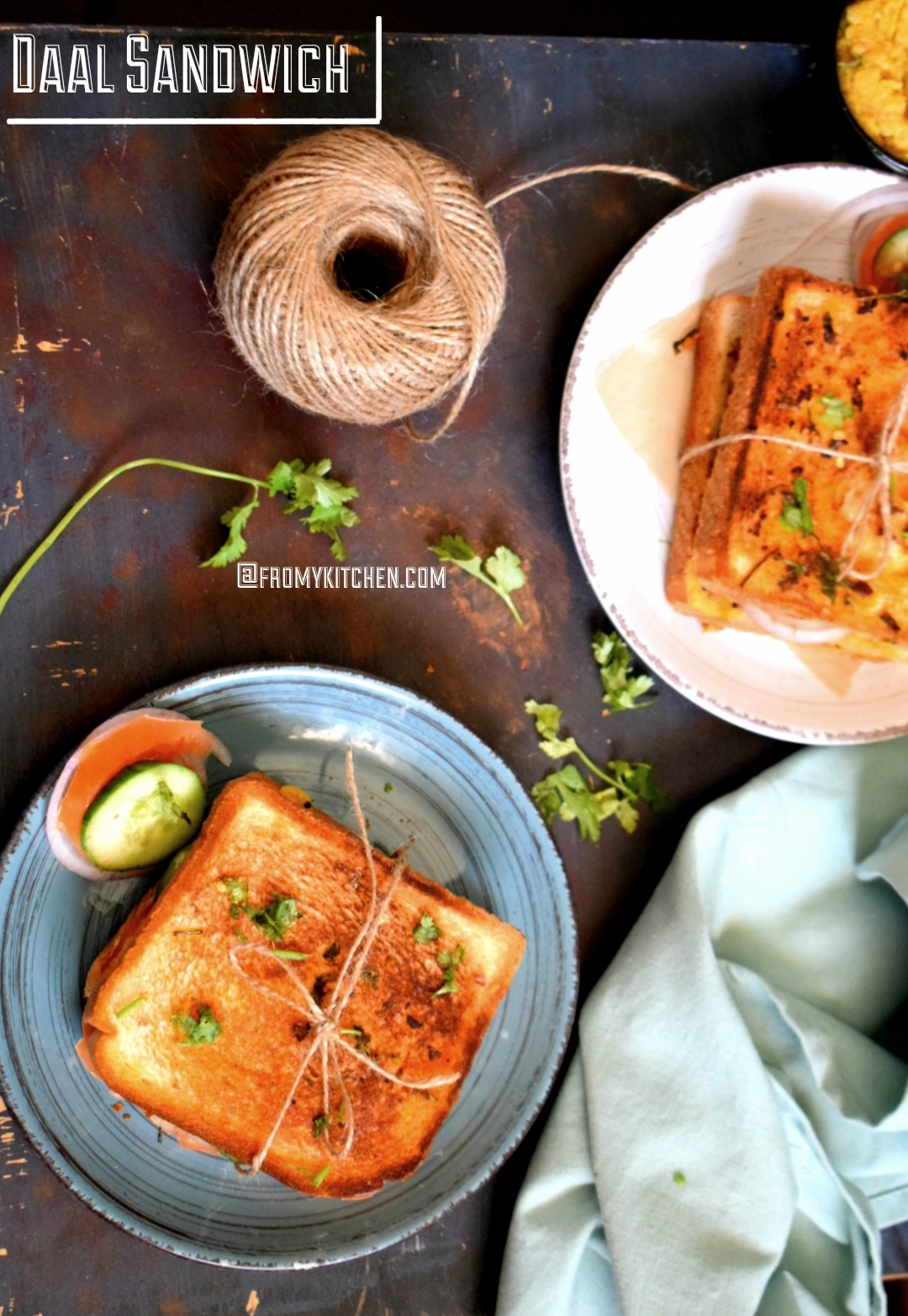 Sandwiches are one thing that you can play instantly with flavors! You can add anything according to your choice, right? So here the leftover daal turns to a scrumptious and healthy sandwich which can be easily packed to your kids' tiffin box or as a breakfast on a busy morning!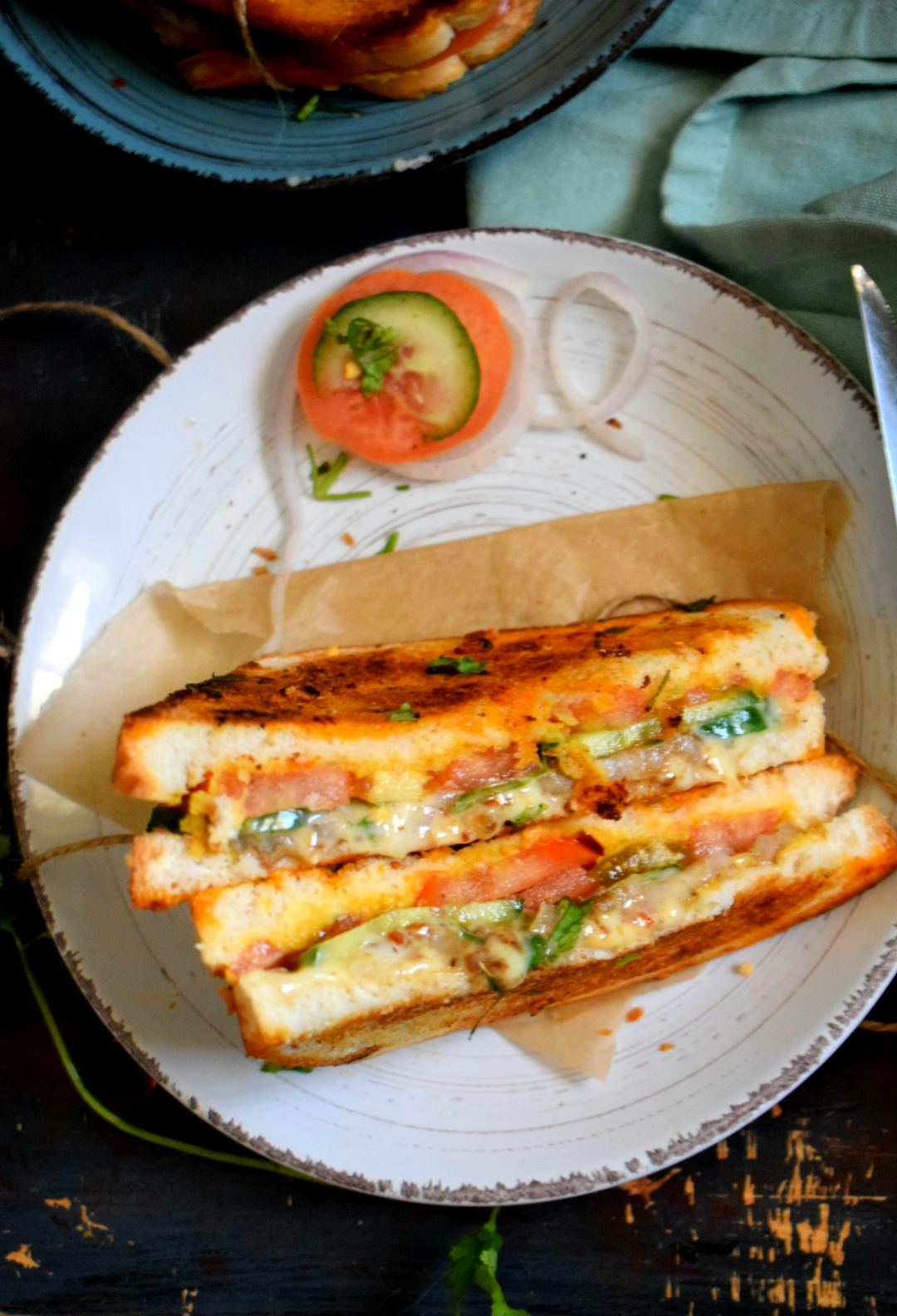 Actually i took out the daal from the refrigerator by thinking of making some Rotis and salad to pack for hubby's tiffin, but i was too lazy that morning to rock and roll, then I noticed the bread packet is smiling at me by saying pick me, lol! hehe! Here comes the idea of making this daal sandwich and it was a huge hit over here,  I thought to share it with you all so that someone can benefit with this recipe!
Here the bread is toasted with a spicy garlic chilly flavor that takes the sandwich to a next level! I hope you all will like this!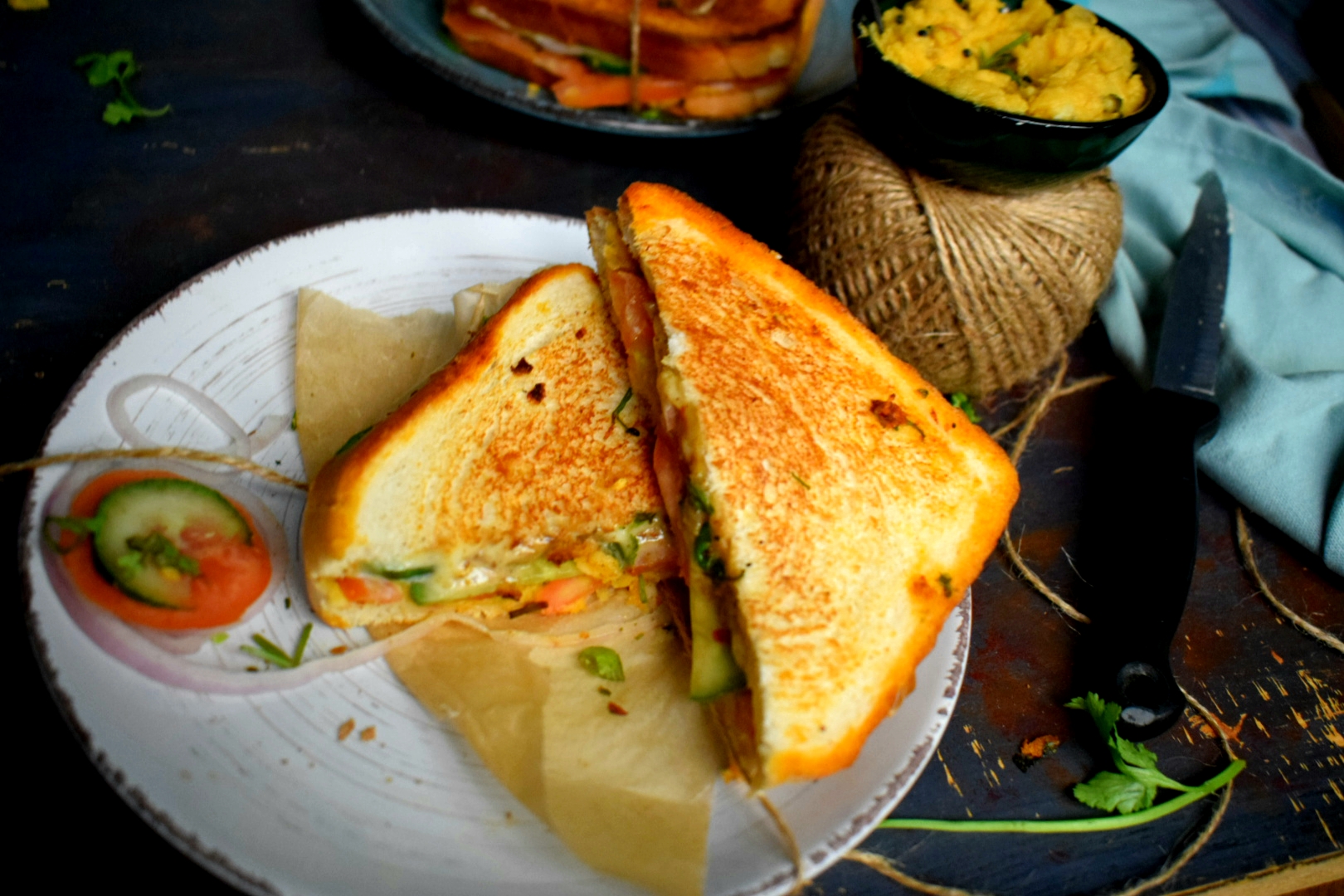 Ingredients
2 slice sandwich bread
Leftover daal (it will be thick after chilling)
cucumber
tomato
Onion
Cilantro
Cheese slices
1 tsp chaat masala
1/2 tsp cumin powder
Chilli flakes
Butter
Minced garlic
1/2 tsp chilly powder
Method
Take a bread slice and spread a thick layer of daal curry. Arrange veggies one by one on top of it, then add spices cheese and close it with other bread.
In a pan add a dollop of butter on low flame, add the minced garlic, cilantro and chilly powder mix and cook for few seconds on low flame.
Gently place the bread sandwich on the pan and toast it until golden brown and the cheese melts.
Video!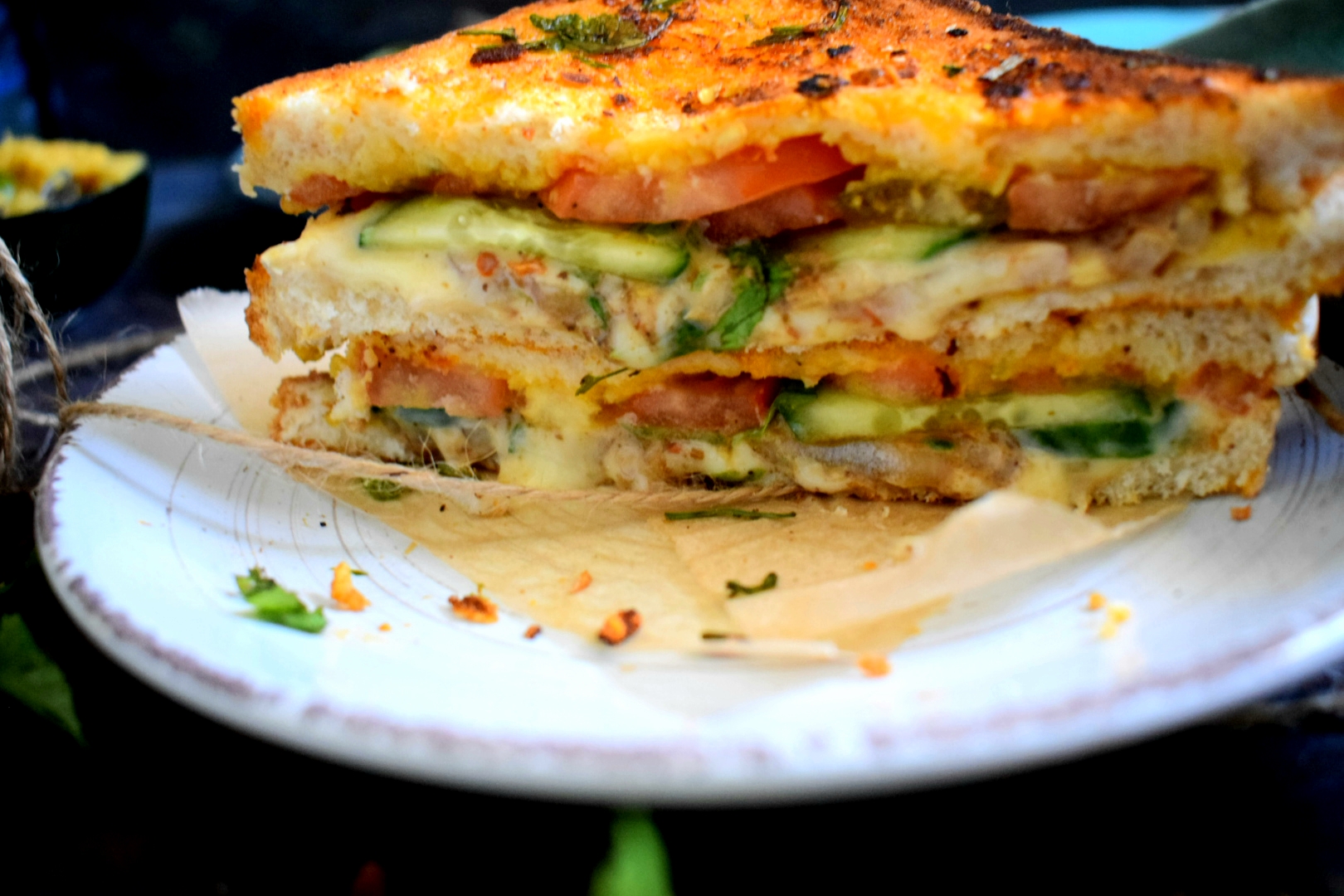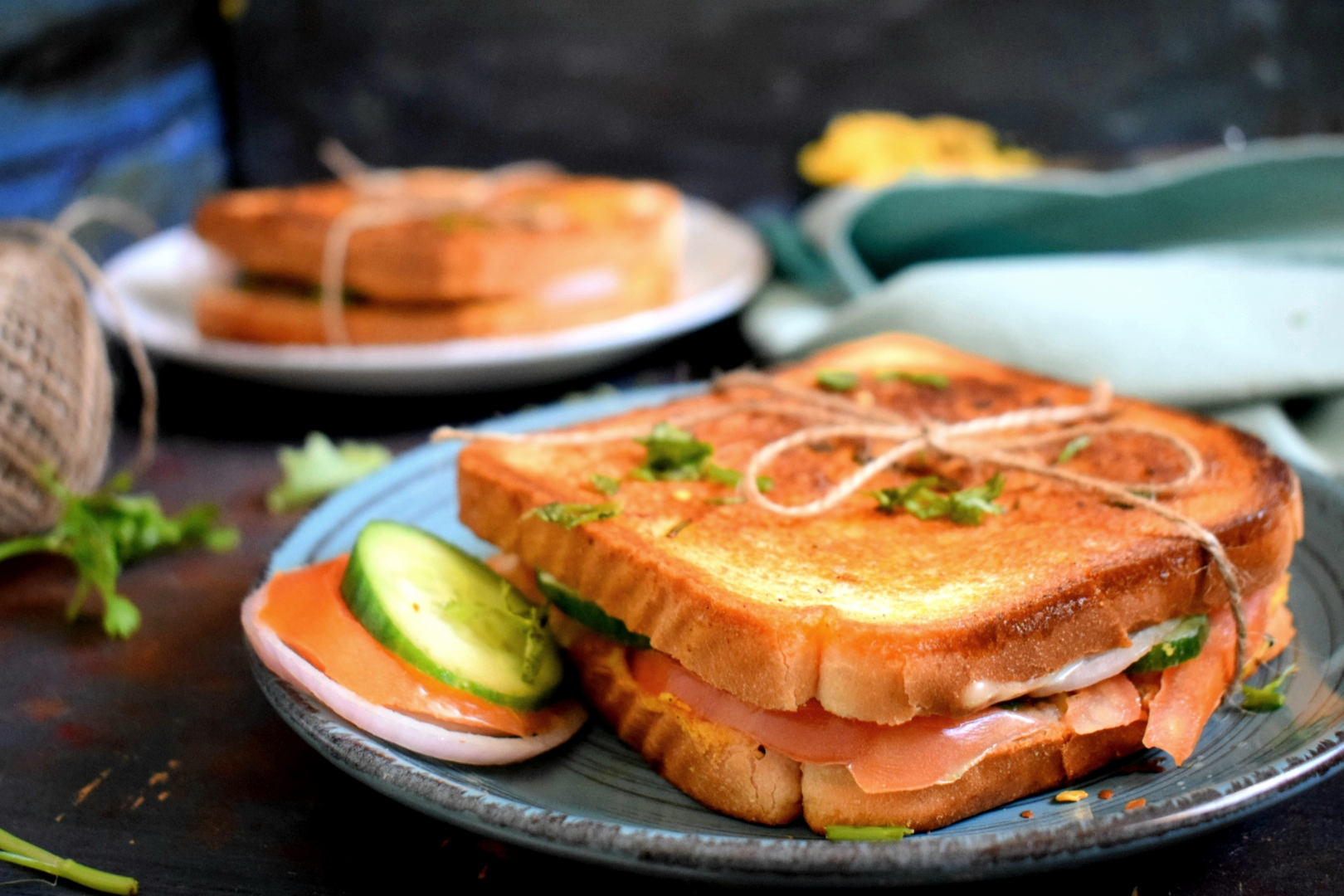 Relish it with a hot cup of tea!