Pizza sauce is the most flavorful part of a pizza, agree or not? Here is an easy and flavor packed pizza sauce that prepares without any mess! Just blend all the ingredients needed for the sauce in a blender and cook until it thickens and form to a saucy consistency!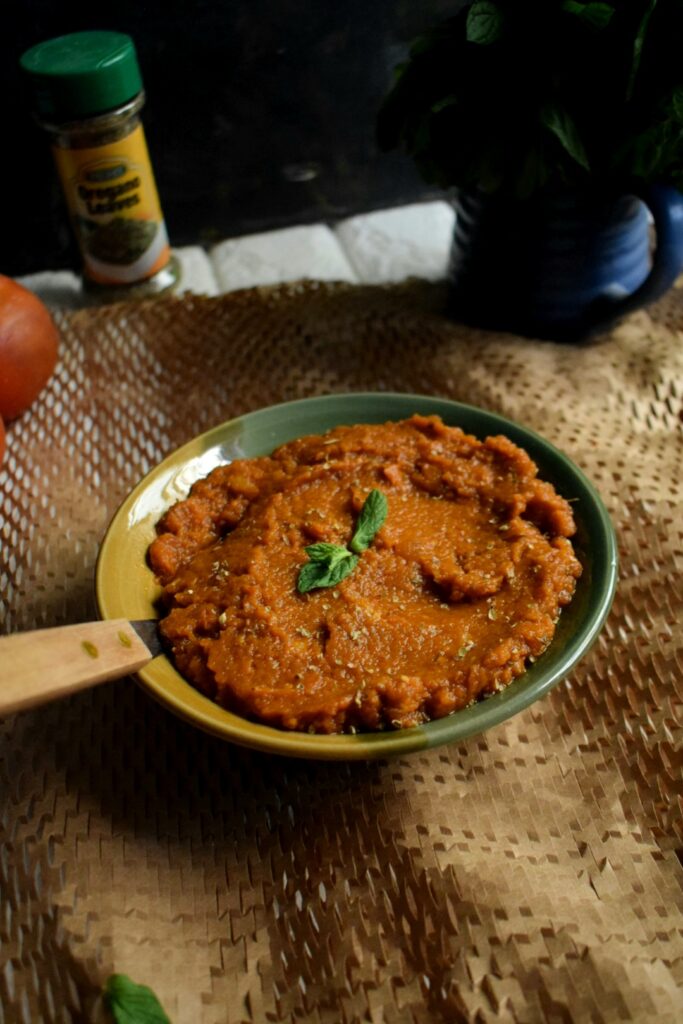 Yes you need to wait for sometime until it thickens! Just keep an eye on it in between and do your other chores while this one is preparing! My mom used to make everything from scratch and this one is her pizza sauce recipe with some mild changes in it! Believe me if you try this way you will never go for a store bought one! This will last for a week in refrigerator and in freezer for a longer period of time! As RAMADAN is approaching make this and freeze it, use it when needed!
Ingredients
6 medium tomatoes or 4 large
2 or 3 green chillies
1/2 onion or 1 small
Some mint leaves 
1/2 bell pepper
1 tsp chilly powder
1 tsp paprika
2 cloves garlic 
1 tbsp soya sauce 
1 tbsp tomato sauce 
1 tbsp chilly sauce 
Some Italian seasoning and oregano
2 tbsp oil
1 tbsp levelled sugar
Method
Blend all the ingredients listed above except seasonings and sugar
In a pan pour oil and add garlic, then pour the blended tomato puree – NOTE – IF YOU LIKE A SMOOTH & FINE SAUCE SIEVE IT BEFORE COOKING
Add chilly powder and salt cook until it thickens and get a saucy consistency,
Add the sugar to balance the flavor and seasonings!
Check youtube video if you have any doubt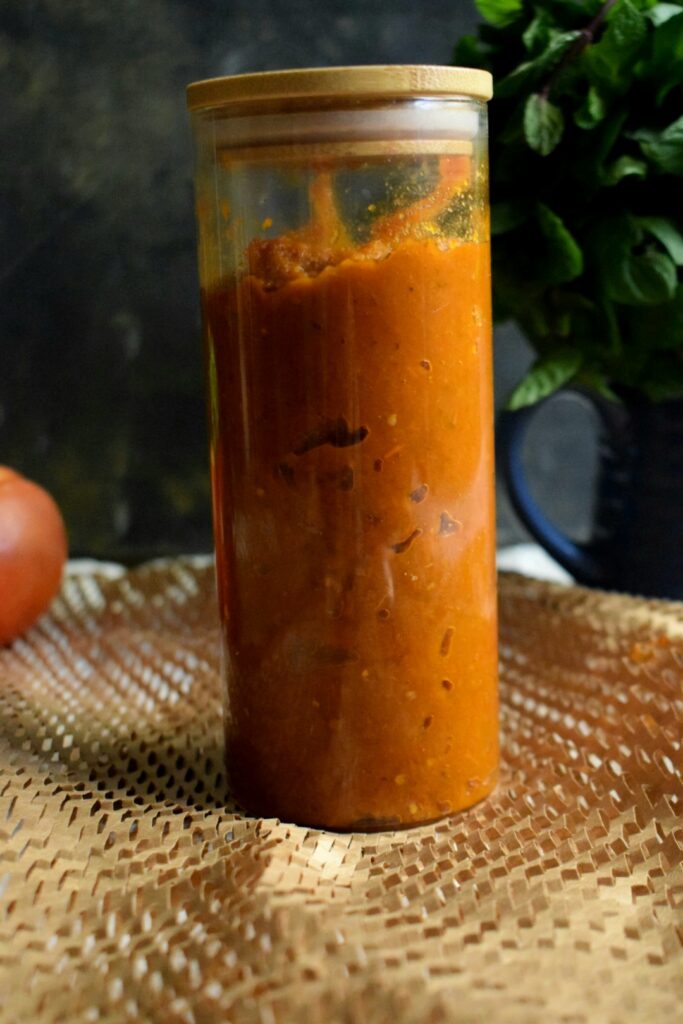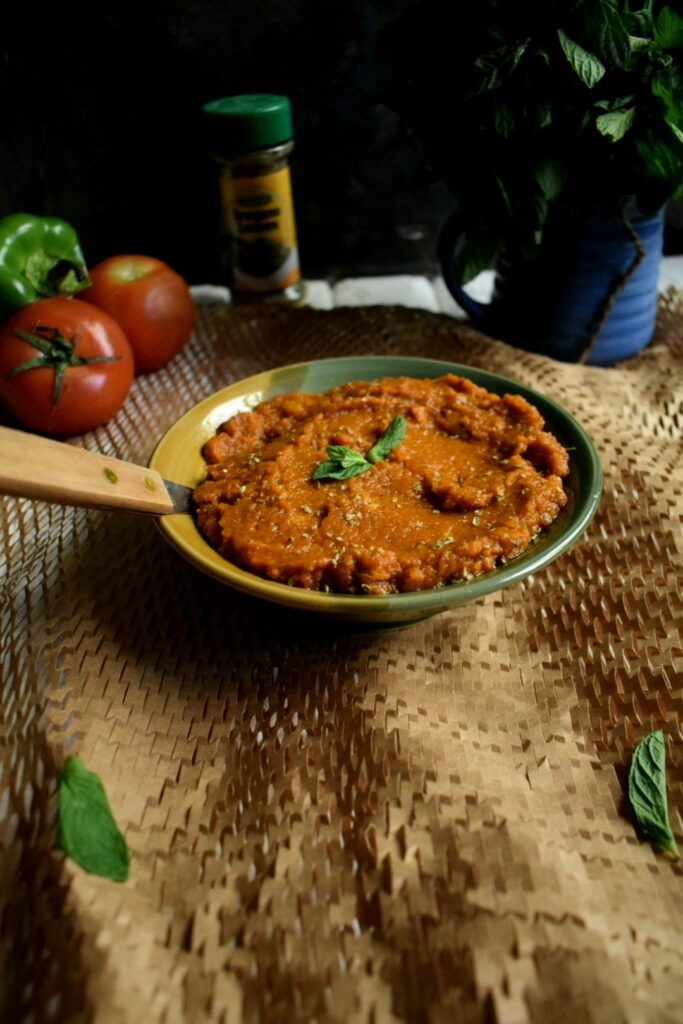 Stay tuned for next recipe!