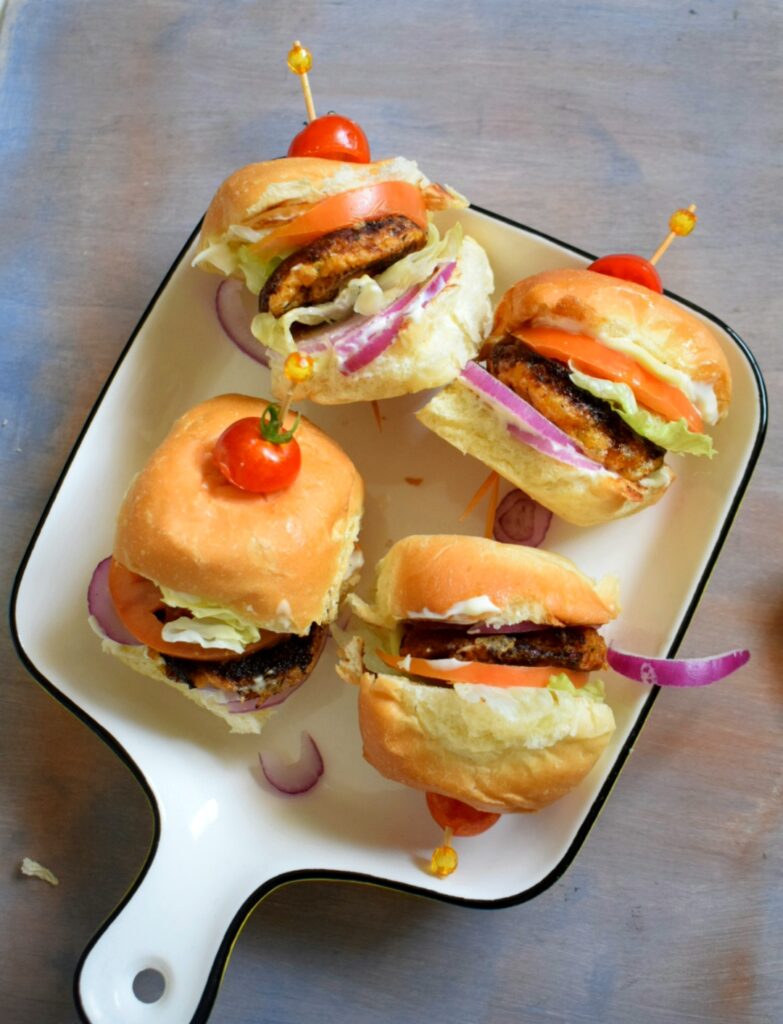 This mini chicken burger is a flavor blast! One of my family's favorite recipes! Juicy tender patties with other veggies and mayo along with soft mini buns👌👌 I'm sure you can't stop having this cute little sliders on just one!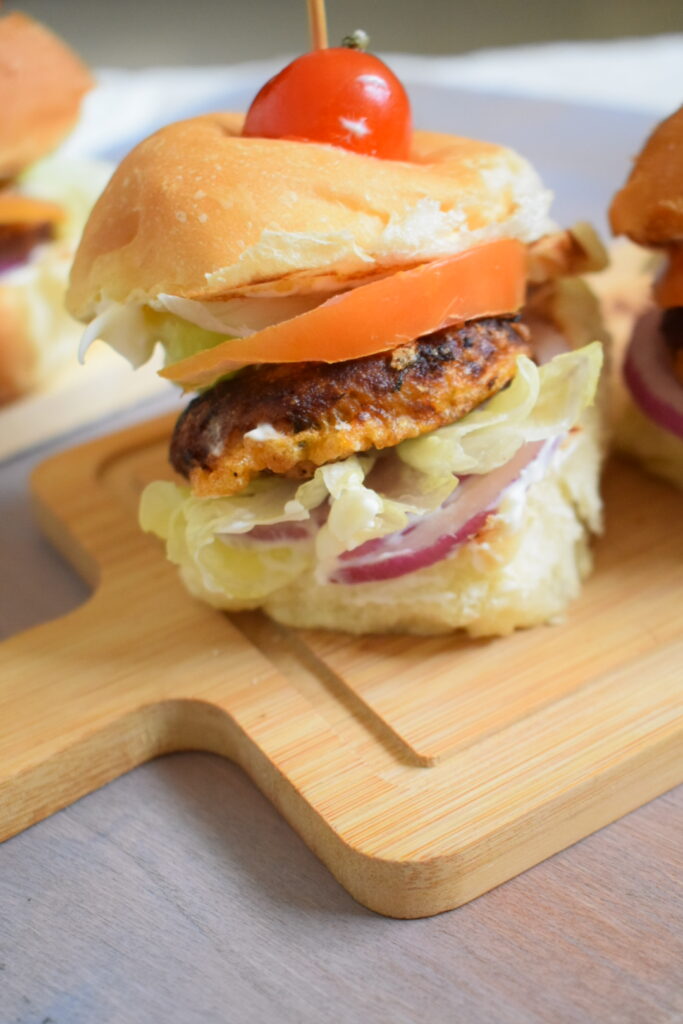 This is my Mom's Masterpiece recipe, from kids to adults enjoy having it alike! I'm updating one of my earliest posts with new pictures and write up!Hope you all enjoy it as much as we did!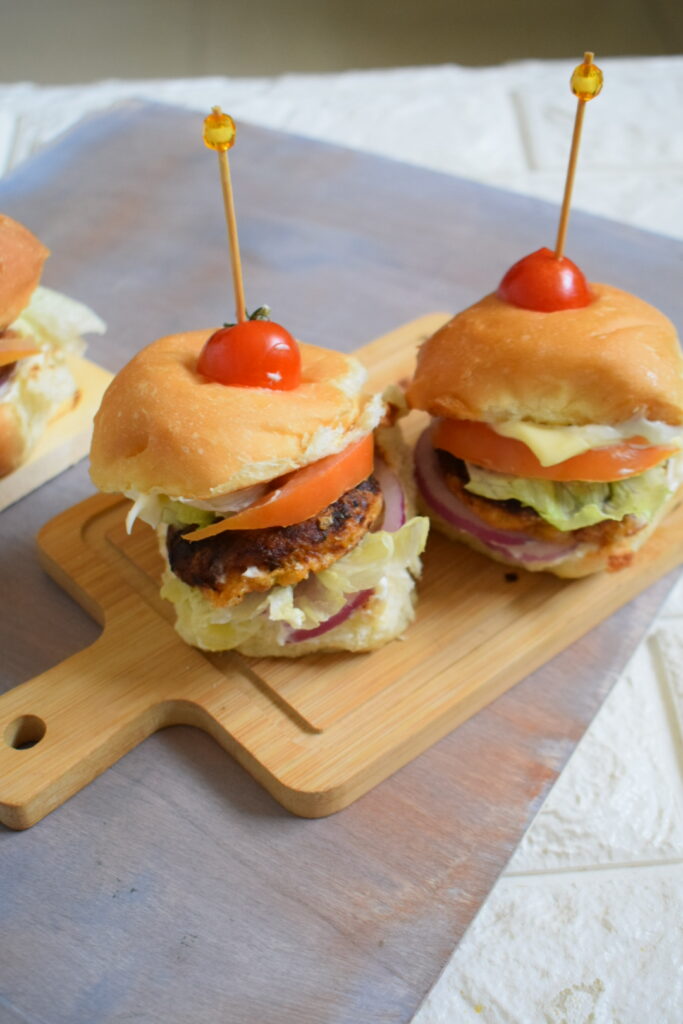 It has a totally different burger patty. In this recipe, you need to first cook the chicken with some spices and then grind it to a paste! Believe me, it is too good! A perfect treat on a party table, kid's party and so! You may also freeze the patty and use it when in need !
ingredients
2 piece Chicken breast fillet(cut into small pieces)
1n1/2 tsp chilly powder
1 tsp fennel seeds
1tspn ginger paste
1 tsp garlic paste
1 tsp vinegar
Salt as per taste.
Cook chicken with all these ingredients.
For sauteing
1 medium Onion
2 green chilies
1/2 tsp ginger n garlic paste
Lots of coriander leaves
Other Ingredients
Mayo
Onion
cucumber
Tomato
[Cheese slice
Lettuce ]optional
For dipping
Egg white
1 tbsp cornflour
Method
Boil the chicken with all the ingredients listed under the chicken and keep it aside.
2. In the same pan add some oil put chopped onion, ginger, garlic, green chilies, and cook add coriander leaves and chicken. Mix all and let it cool.
3. Grind everything
4. Make round patties out of it according to the size of your bun.
5. Mix egg white and cornflour together dip the patties in it and shallow fry it.
Assembling
Spread mayo on both sides of the bun.
2. Then veggies, burger patty, and cheese, then close it just microwave it for 3o to 40 seconds and enjoy!
It's too good without cheese and lettuce too(u can skip it)coz we used to eat it that way.
Youtube Video!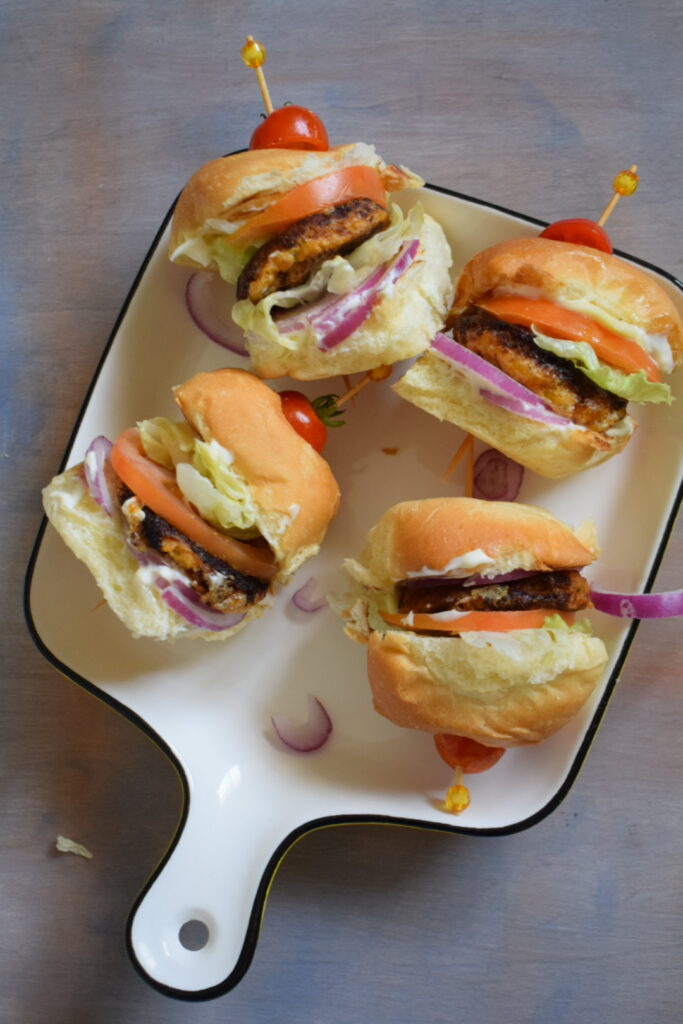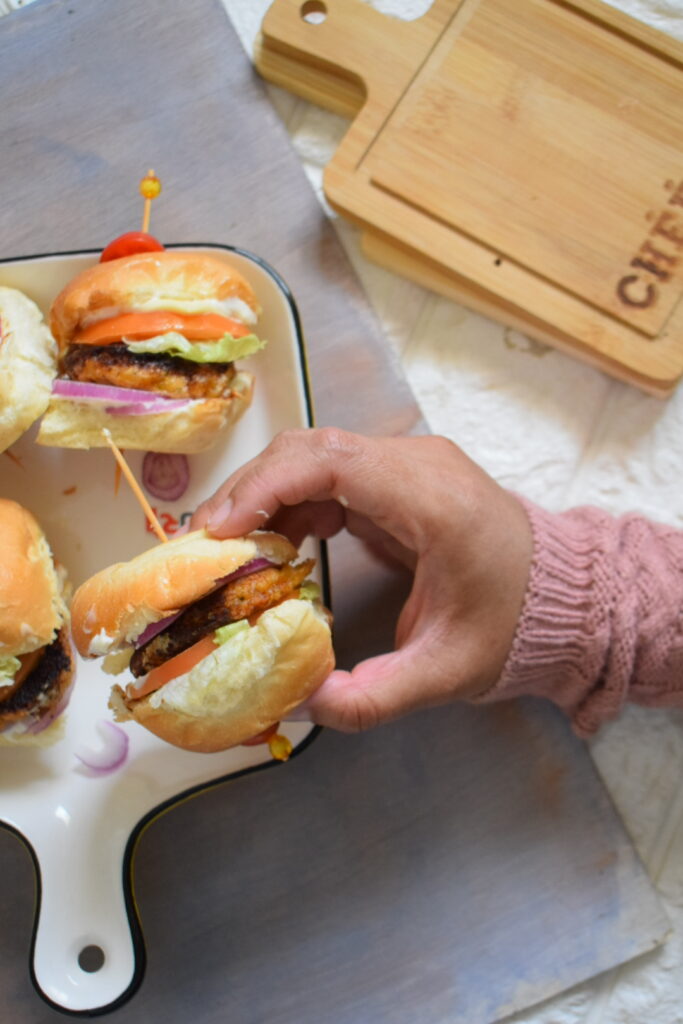 Updated the post of October 26, 2015