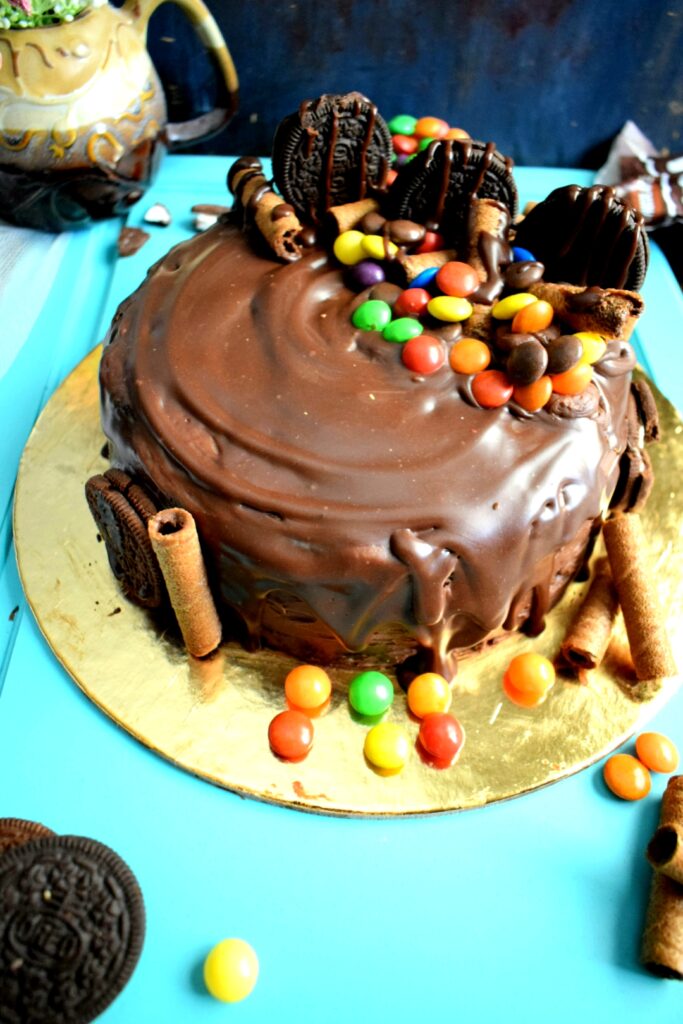 Beware this is the chocolatiest cake I've ever made!😉😍 Decadent chocolate truffle cake with a candy surprise inside!! This is a super moist and rich chocolate flavored cake that is so easy to put together and to die for! Dedicating this to all the Chocoholics !
I already shared this chocolate sponge recipe many time in the blog, every time it turned out super yum with frostings and desserts! I'm sharing it here once again to note down the frosting recipe, so that it will be easy for me and you guys to check it out when in need next time!
This is made for my younger one Akif, to make it more interesting i made it a candy surprise cake, That is when you cut it the M&Ms will be pouring out! Obviously kids will be super happy to see this, and my friends too admit it as the yummiest chocolate cake! So let's peep into the recipe!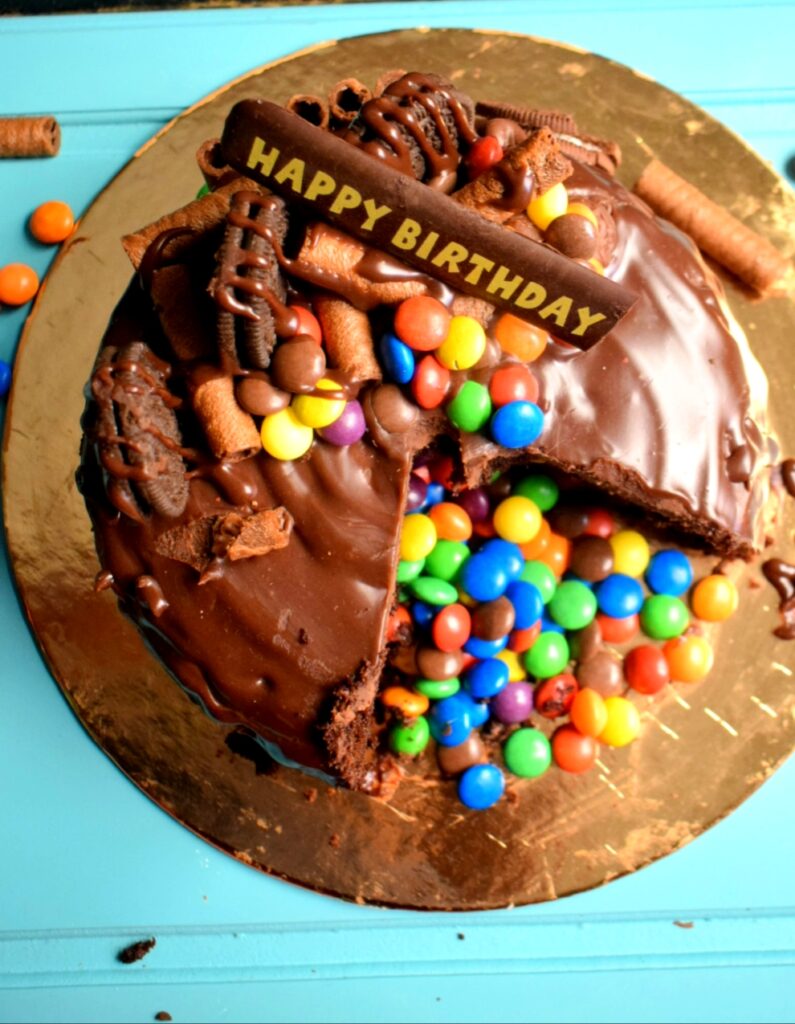 For more chocolate recipes and my cake recipes checkout the links below https://fromykitchen.com/category/chocolate-only/ https://fromykitchen.com/category/cakes/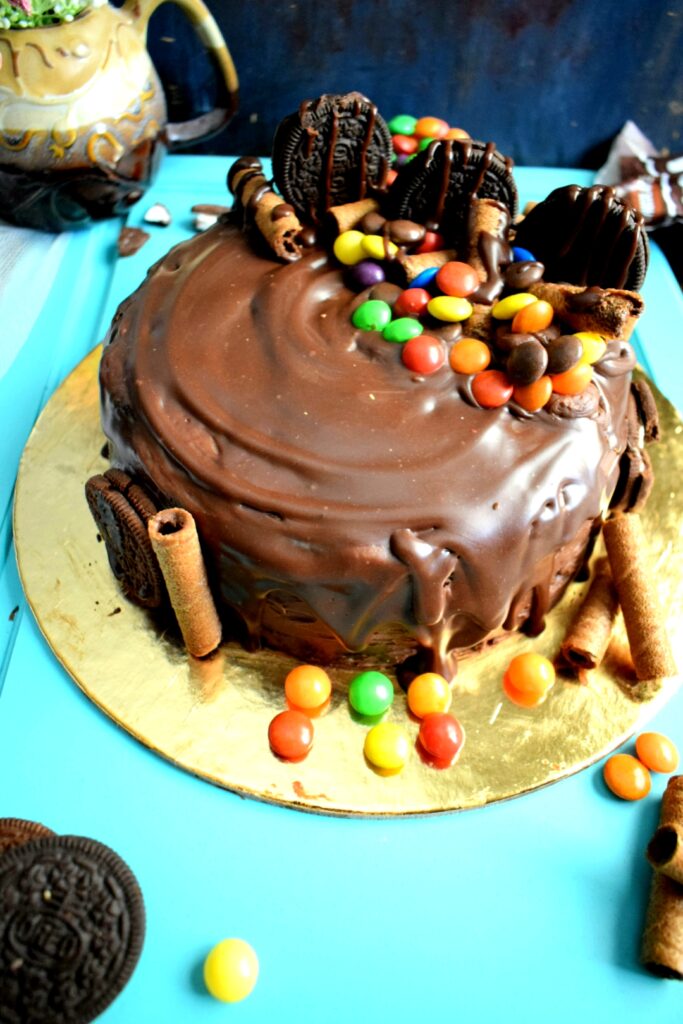 For Chocolate sponge check the link
For Truffle Forsting!
400 gm cooking chocolate (i used a mix of dark and milk chocolate
2200 ml or 1 cup heavy cream or fresh cream
15 gm butter
To make frosting
Dump everything in a bowl melt it in the microwave or you may double boil it. Make it to a smooth lump-free ganache and allow them to cool.
Refrigerate it for 1&1/2 to 2 hours to make it thick
Take it out whisk well with a hand whisk and your chocolate truffle filling is ready.
After frosting the cake fully to make silky ganache melt it in the microwave
For frosting and assembling check out the video
Video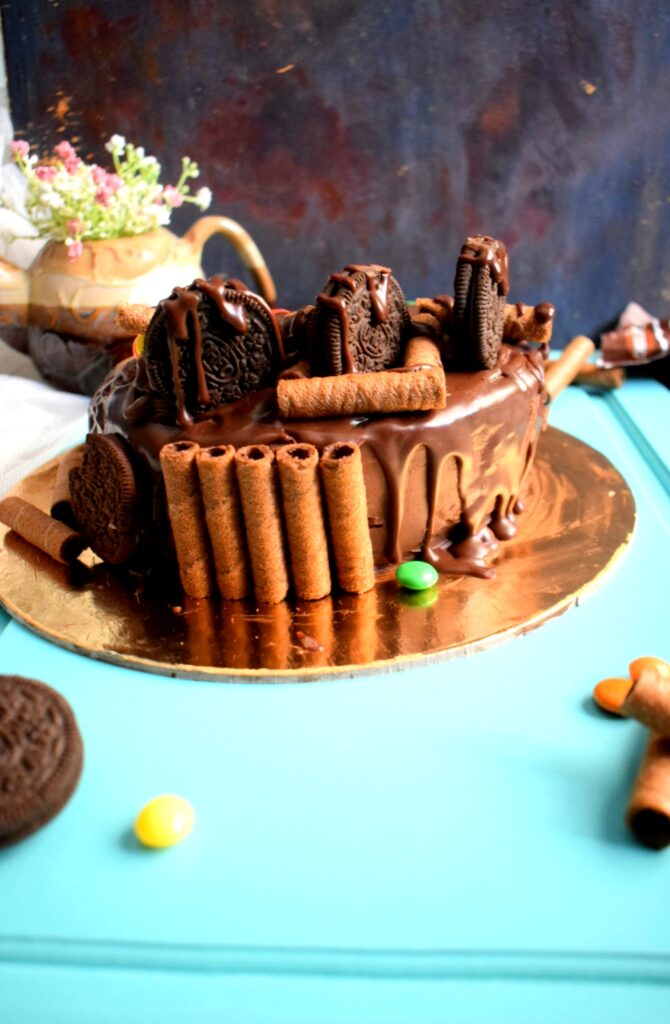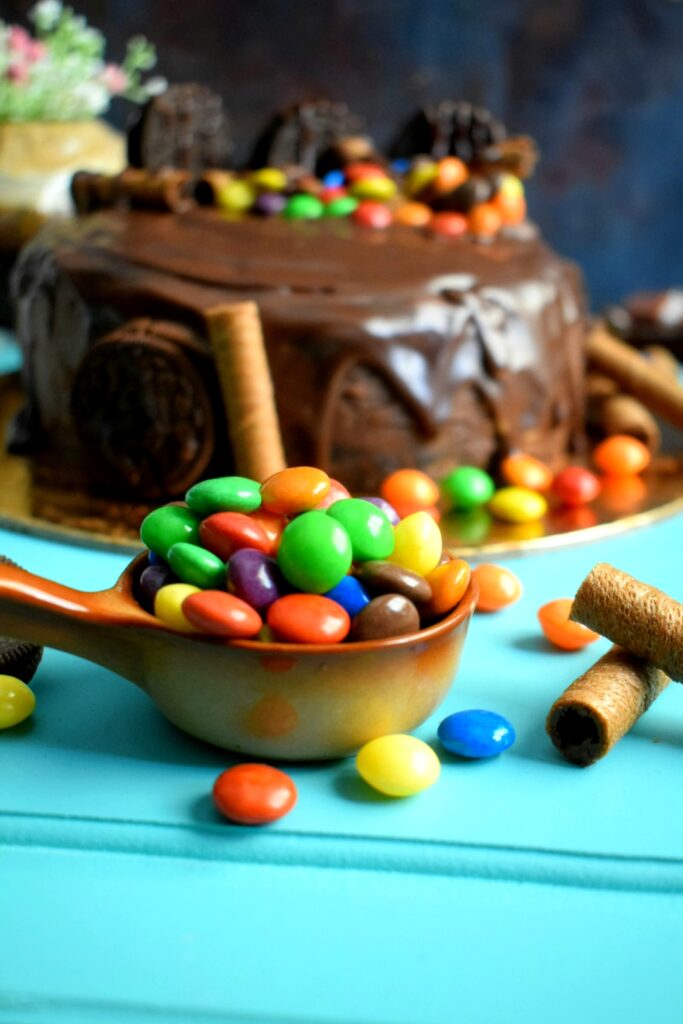 Enjoy!