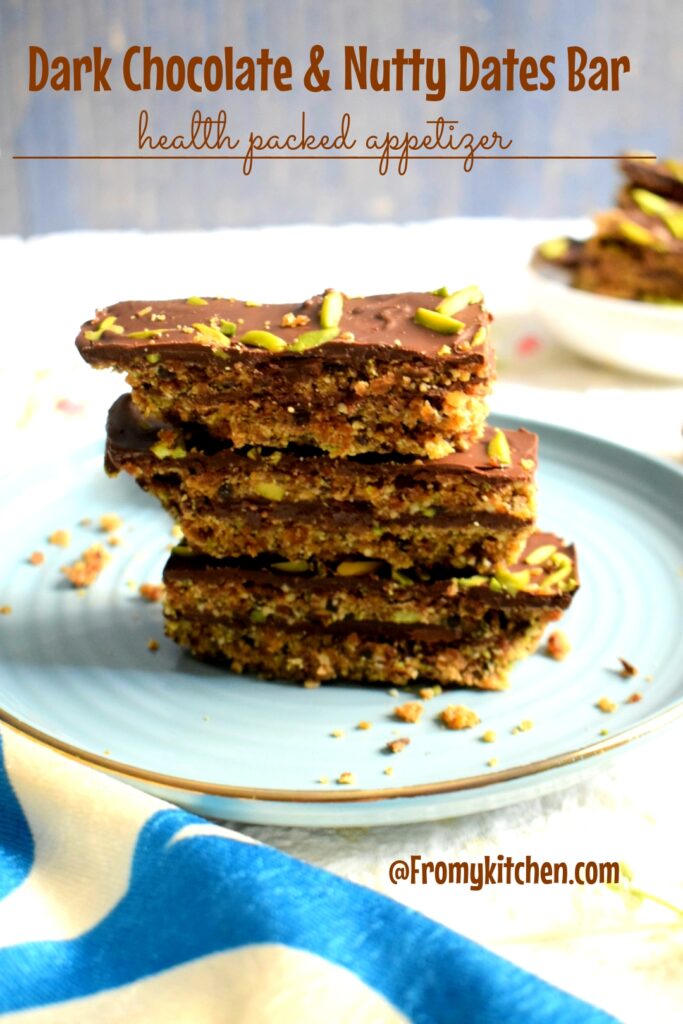 No sugar no bake healthy treat that you can munch on without any guilt! This is a health packed energy bar with nuts, dates and dark chocolate that can be put together in no time! The flavors of toasted nuts along with dates and dark chocolate is a killer combo! Healthy yet a real indulging treat!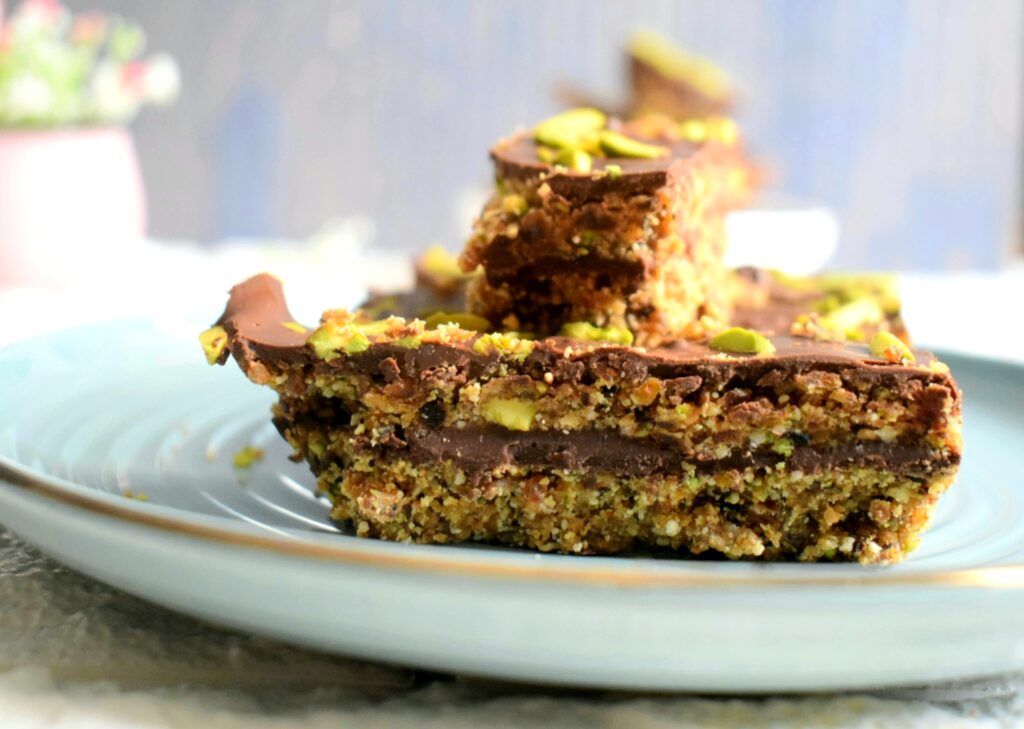 If you are on a diet or trying to avoid sugar, you can really indulge on this energy bar without any guilt! A small piece of this dates bar will surely stop your sugar craving! Do not eat that whole bar to tell that me you gained the weight! 😜😃Dates and nuts have calories in it, so have it in moderate! Use 70 percent cocoa chocolate here!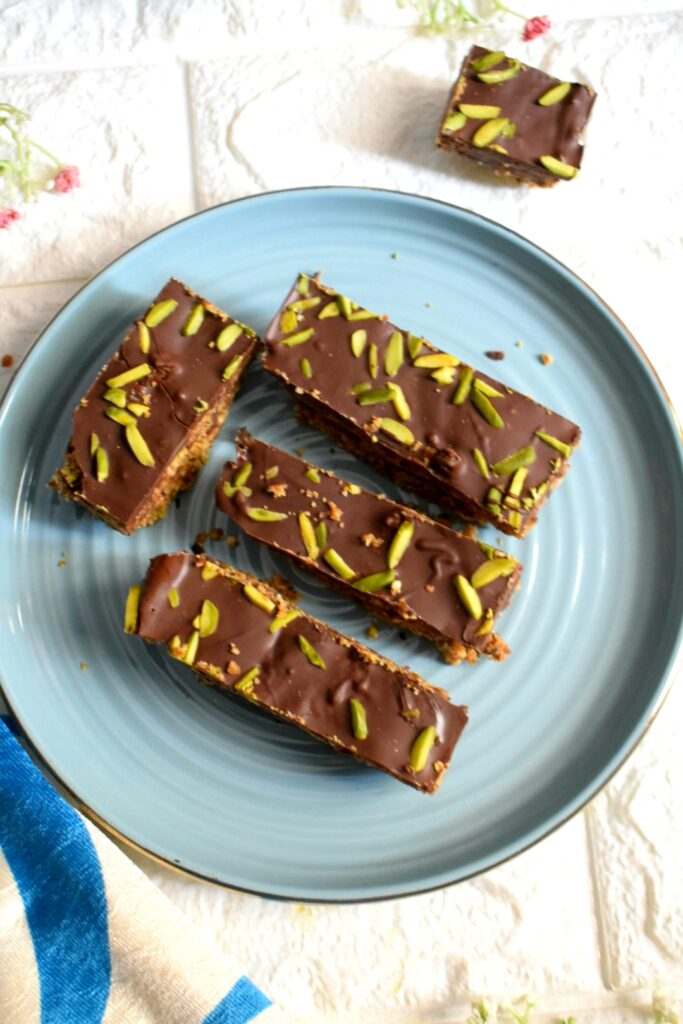 Make this and store it, enjoy a small piece of it whenever you are craving for chocolates or sweets! Kids can have it as many as they want, so what are you waiting for, go and make it!
Ingrdients
1 &1/2 cups pitted dates
1/4 cup almond
1/4 cup cashew nuts
1/4 cup pistachios
2 tsp peanut butter
Vanilla essence
200 gm dark chocolate
Method
Toast the almond and and cashews as it enhance the flavor on a pan or in a 200 degrees preheated oven for 10 minutes
In a blender or chopper chop the nuts coarsley and then add the dates, peanut butter and vanilla, then blend together until the mixture become sticky and form a lump.
For assembling check the video!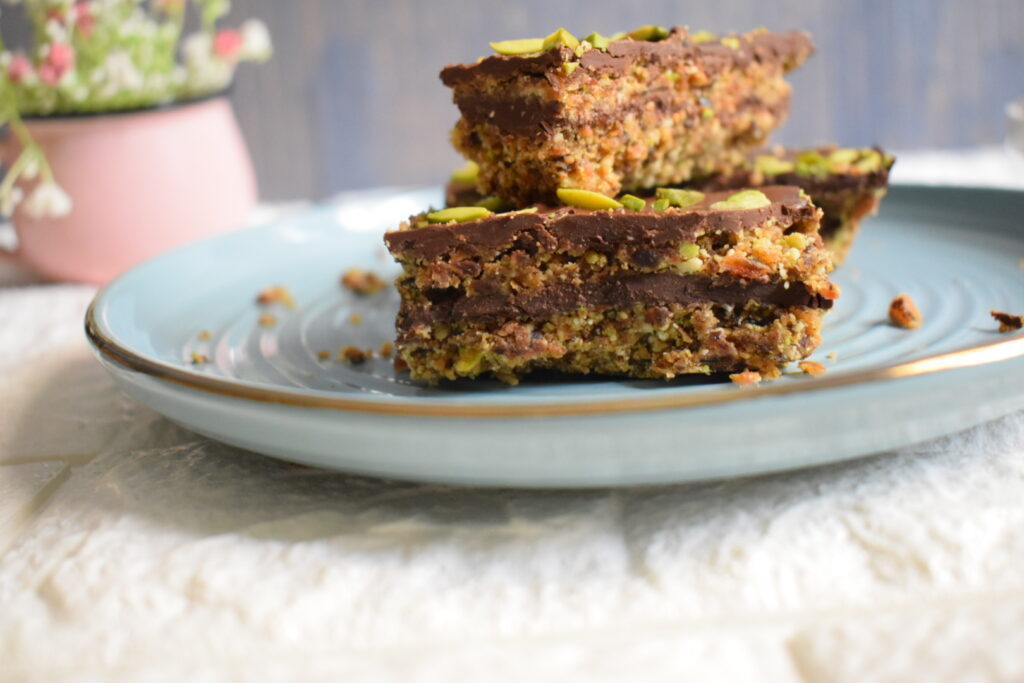 Enjoy!