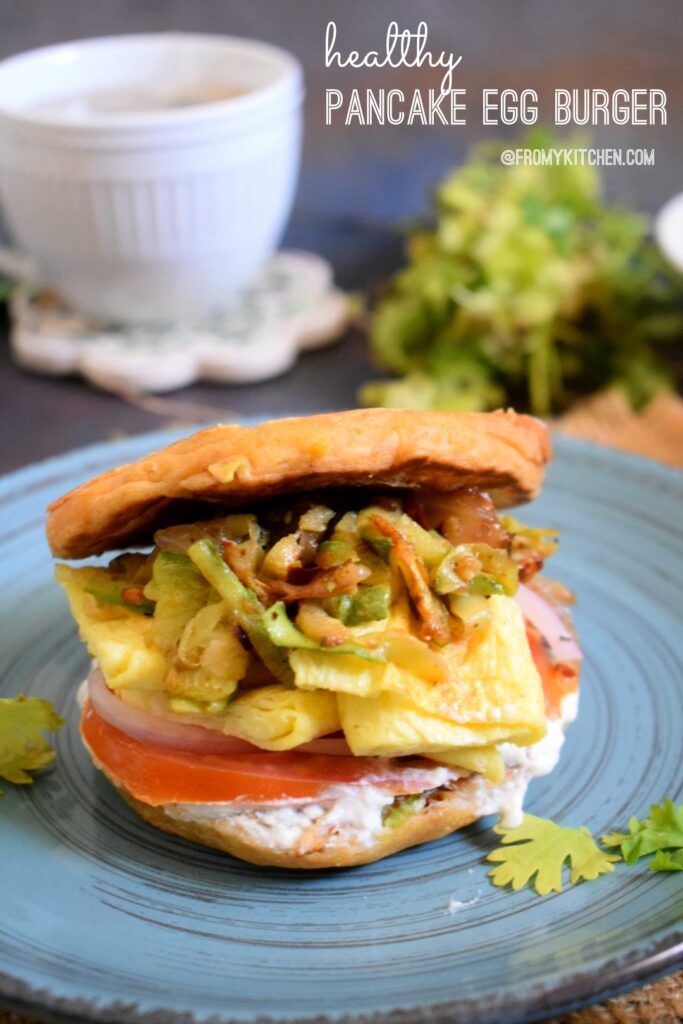 Healthy pancake egg burger on the menu today! When you are bored with those chapatis and dosas, here is something interesting for you to enjoy without any guilt! Yes, this is a completely diet-friendly meal that you can relish on any time of the day!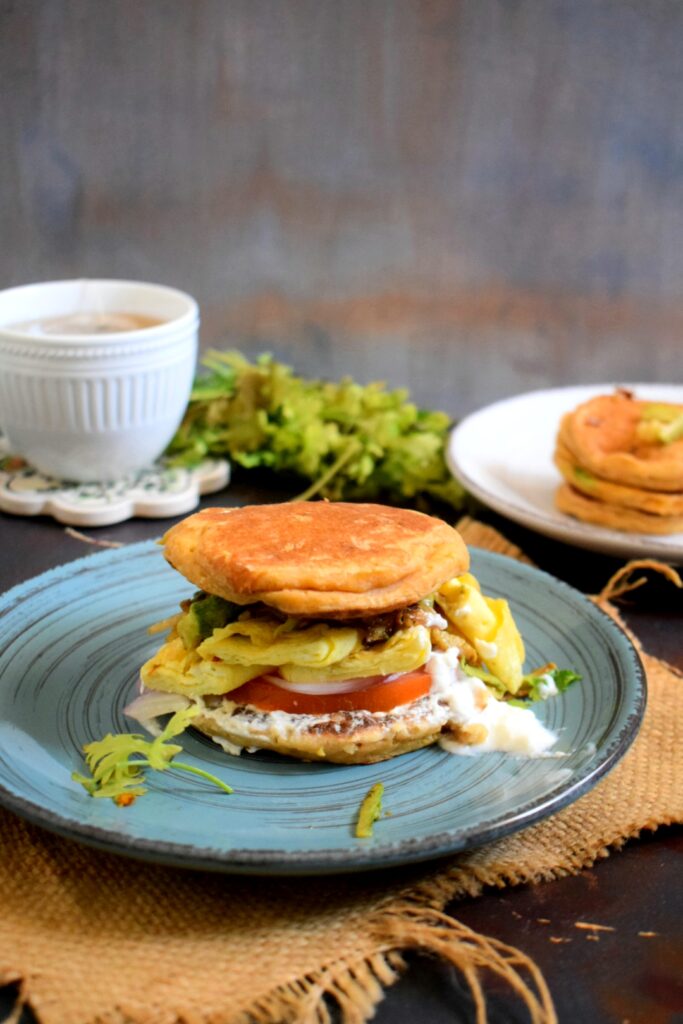 I'm not saying that this wheat pancake is as good as the regular white flour bread or pancake, but to an extent, we can enjoy it! The pancake was so soft and fluffy that you can enjoy with any kind of chutneys or dips! You may also replace wheat flour with white flour.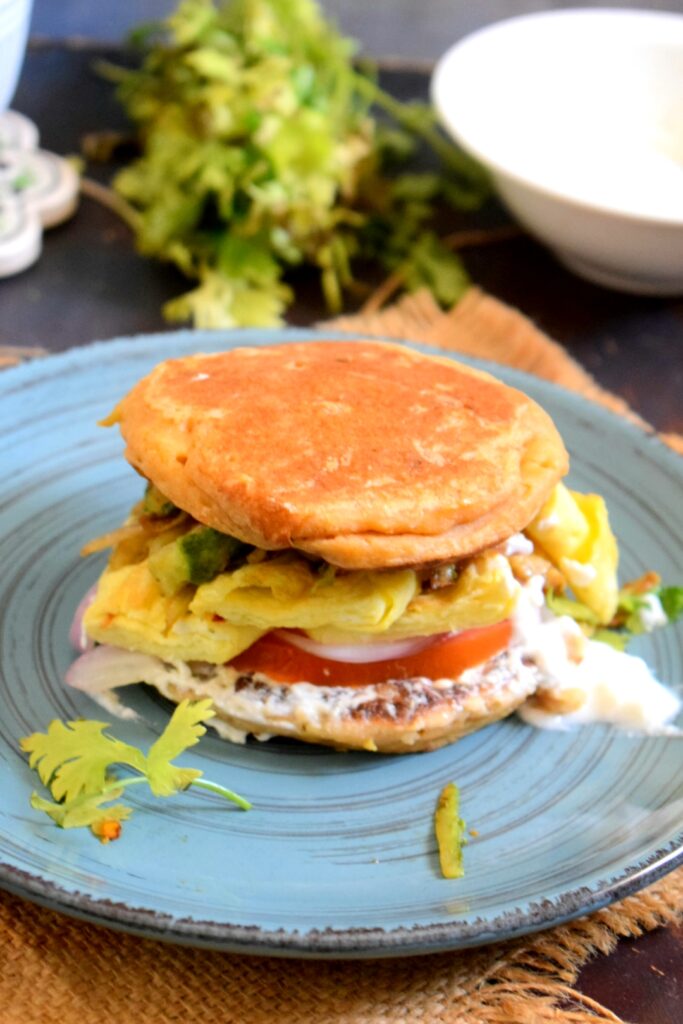 Here I'm presenting it on a totally different avatar with the addition of carbs, protein, and veggies in a single meal like a burger! Here mayo dip is replaced with tangy lemony yogurt, topped with fluffy eggs and sauteed veggies! If you are searching for an appealing and deliciously healthy recipe you are in the right place!
Ingredients
3/4th cup all-purpose flour
salt to taste
some chilly flakes
cumin powder
3 tbsp boiled and mashed sweet potato or carrot(u may skip it) or you may use grated carrot
1/2 tsp baking soda
1 cup buttermilk (laban)
1/2 or less water
salt to taste
For filling
1 tsp olive oil
1 clove garlic sliced
small piece onion sliced
1 zuccini grated
salt to taste
chilly flakes
some oregano
A pinch of chaat masala
if you like to add any sauce you can
For the dip
2 tbsp yogurt
salt to taste
some chilly flakes or pepper
A pinch of cumin powder
Mix all and make a dip.
YOU WILL ALSO NEED
Tomato
onion or any other veggie of your choice
Method
Mix all the ingredients mentioned under the pancake and make it a lump free thick batter. Make pancakes out of it. (i used only two and stored rest of the batter in the refrigerator)
In a pan pour olive oil and stir fry the garlic and onion along with zucchini, add salt and spices cook until soft.
Make egg, roll and slice it. Check the video for detailing
Take a pancake spread the dip. place tomato, onion eggs and stirfried zucchini cover and have it!
Video!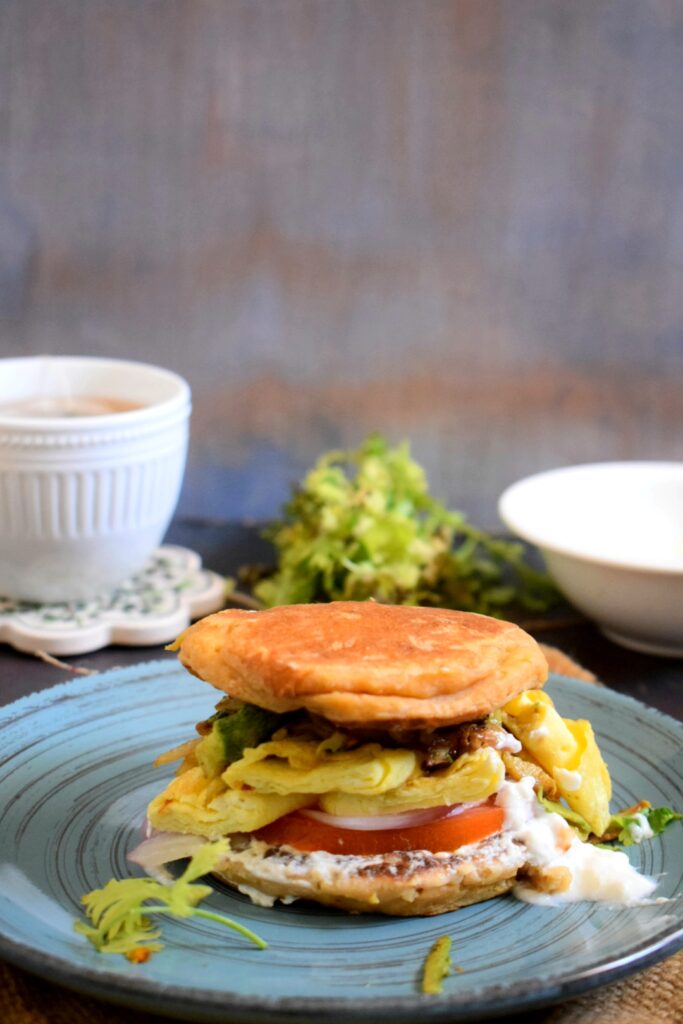 Enjoy!