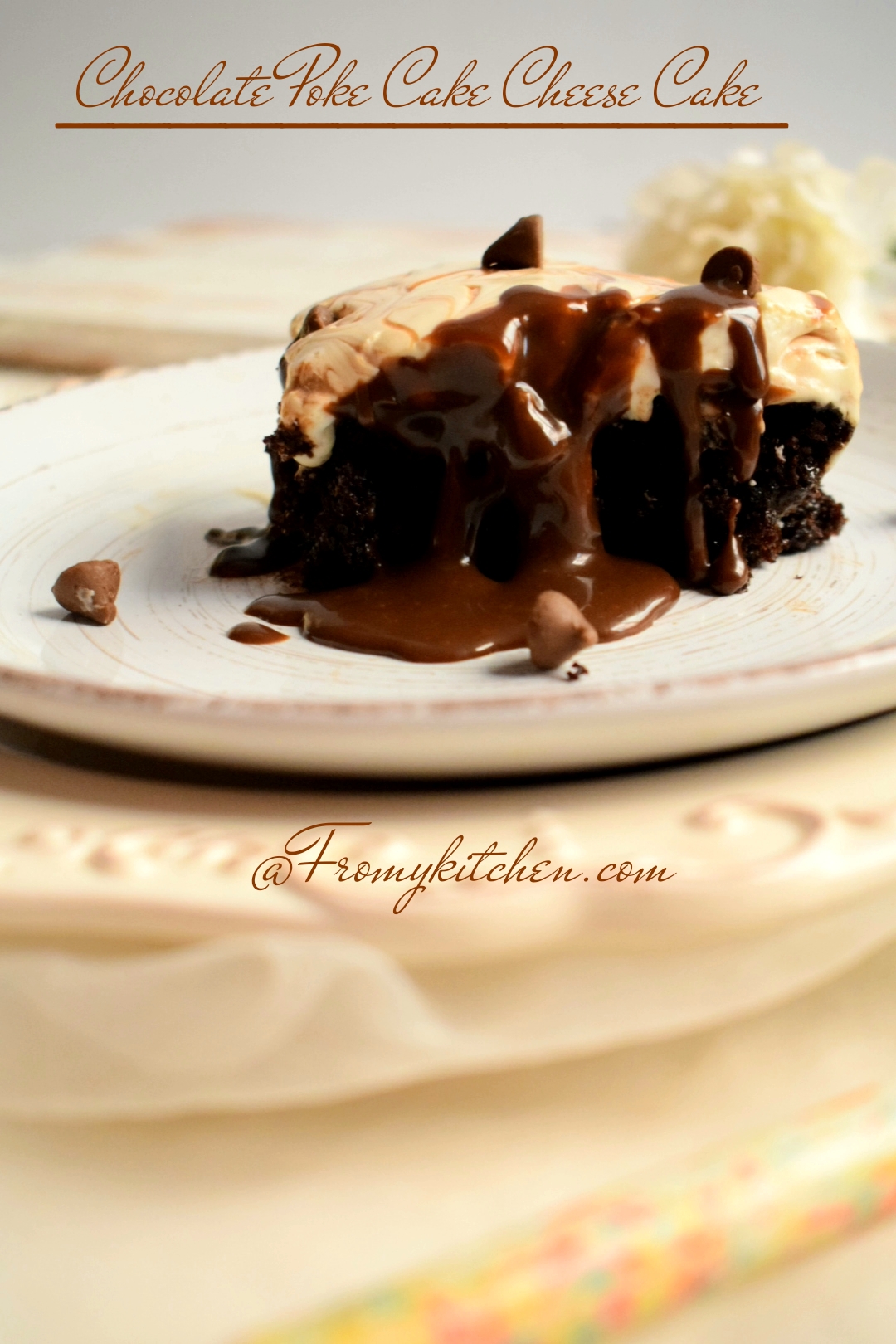 Chocolate Poke Cake Cheese Cake – a real indulgence! Chocolate is always a stressbuster and fav for many like me! This chocolate poke cake is to die for. It comes with moist chocolate cake soaked in a fudgy chocolate sauce topped with a light cheesecake mix! A must-try for the dessert lovers!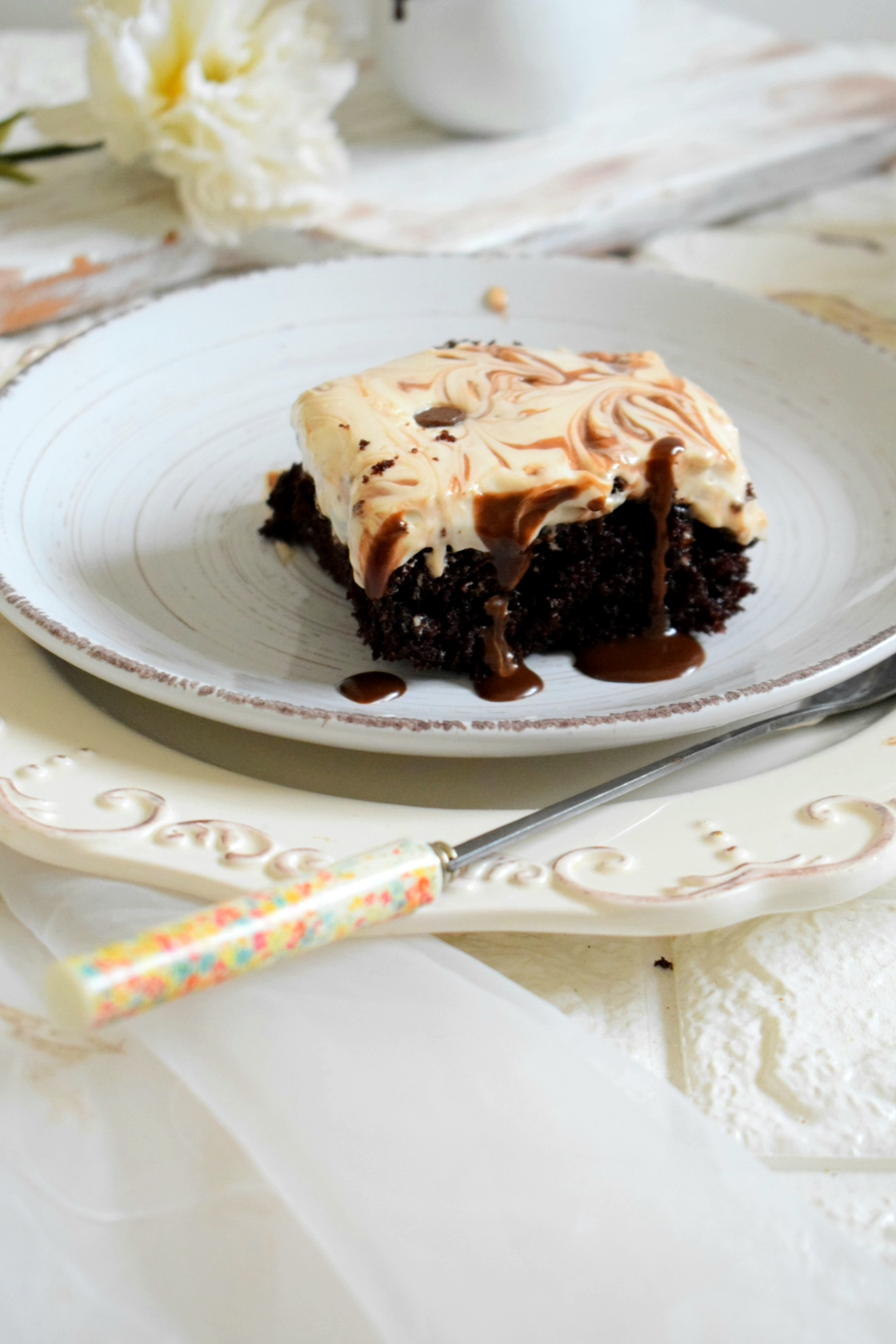 I already shared a C hocolate Ferrero poke cake recipe on the blog, the recipe is almost the same with some simple changes! If you are a hardcore chocolate lover then u need to try that, as in that recipe the top layer is also a chocolate whipped cream, that could be more attractive for the chocolate lovers!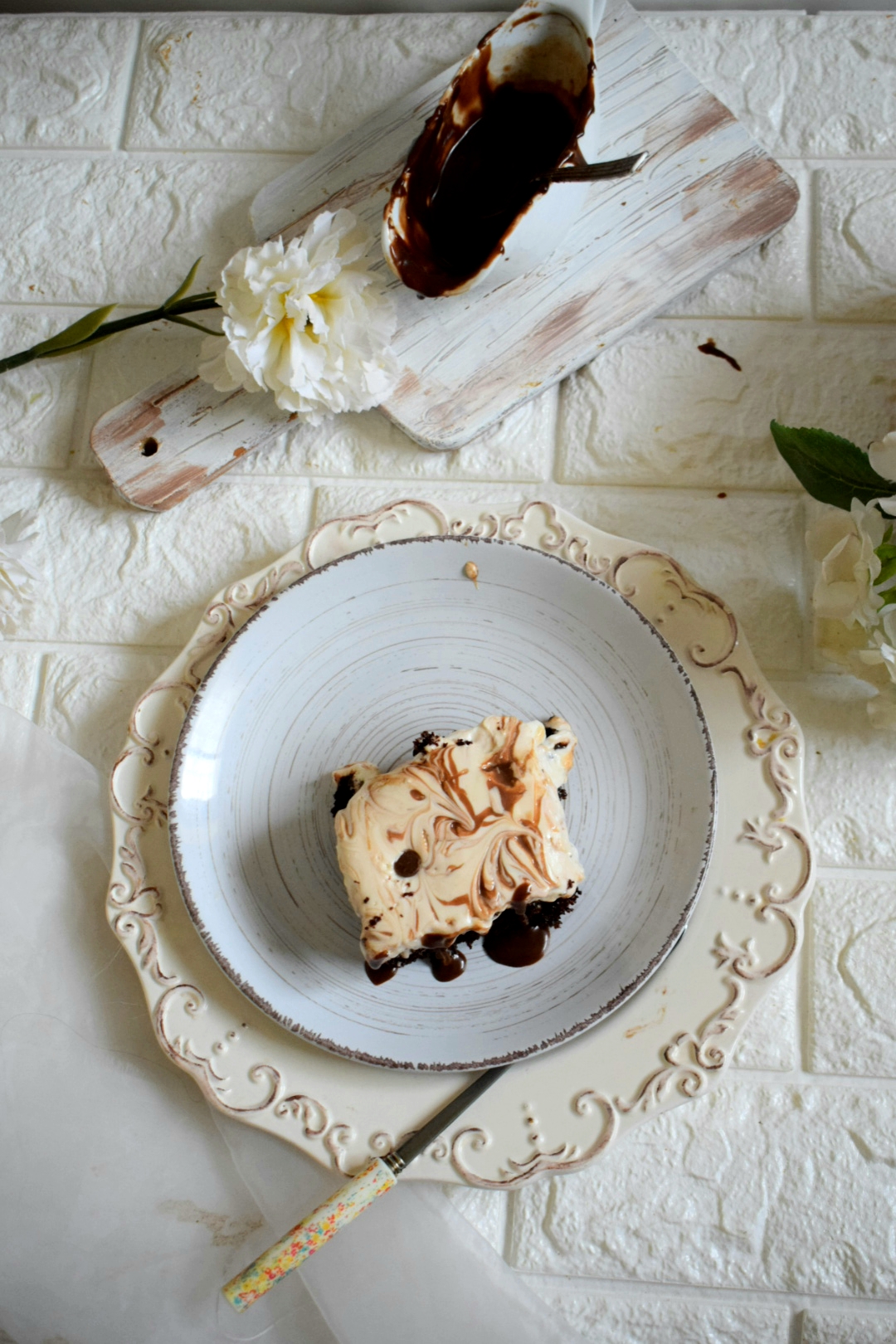 This chocolate cake is a moist one which I use for all my chocolate cake base which needs icing! Really simple to put together with basic ingredients, the only thing you need is a bowl and whisk!  If you are a cheesecake and chocolate lovers this one is a must-try!
Ingredients
For Cake check the link
For fudgy sauce
1/2 chocolate chips
1/2 cup condensed milk
3 tbsp fresh cream
For the Cheese Cake layer
5 tbsp cheese spread
Icing sugar as per your taste
whip cream (i used 2 sachets whipped with some milk)
Vanilla essence
3 tbsp fresh cream
1 tsp gelatine if you like a neat slice of the cake
Method
Check out the above link for cake recipe
For Fudge sauce just dump everything in a microwave-safe bowl and melt it, mix and keep aside.
For the cheesecake layer check the video.
The cake recipe is very easy to follow without any whisk or fancy equipment.
Once the cake is baked and ready, poke the cake and pour the fudgy sauce on top of it. Preserve some to make a swirl effect on the cheesecake
When the cake cools down completely pour the cheesecake mix on top and level it evenly! For getting that marble effect check out the video!
VIDEO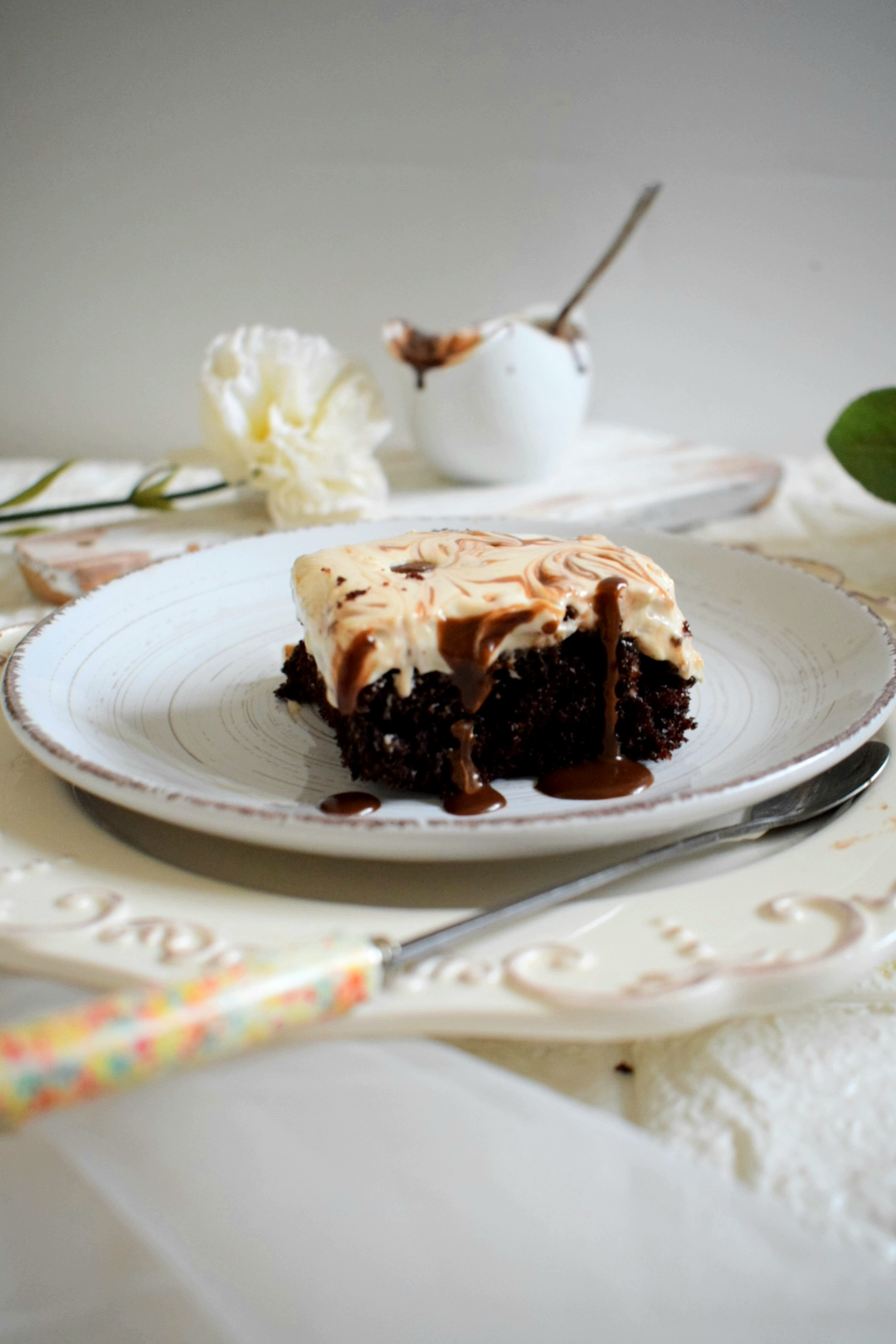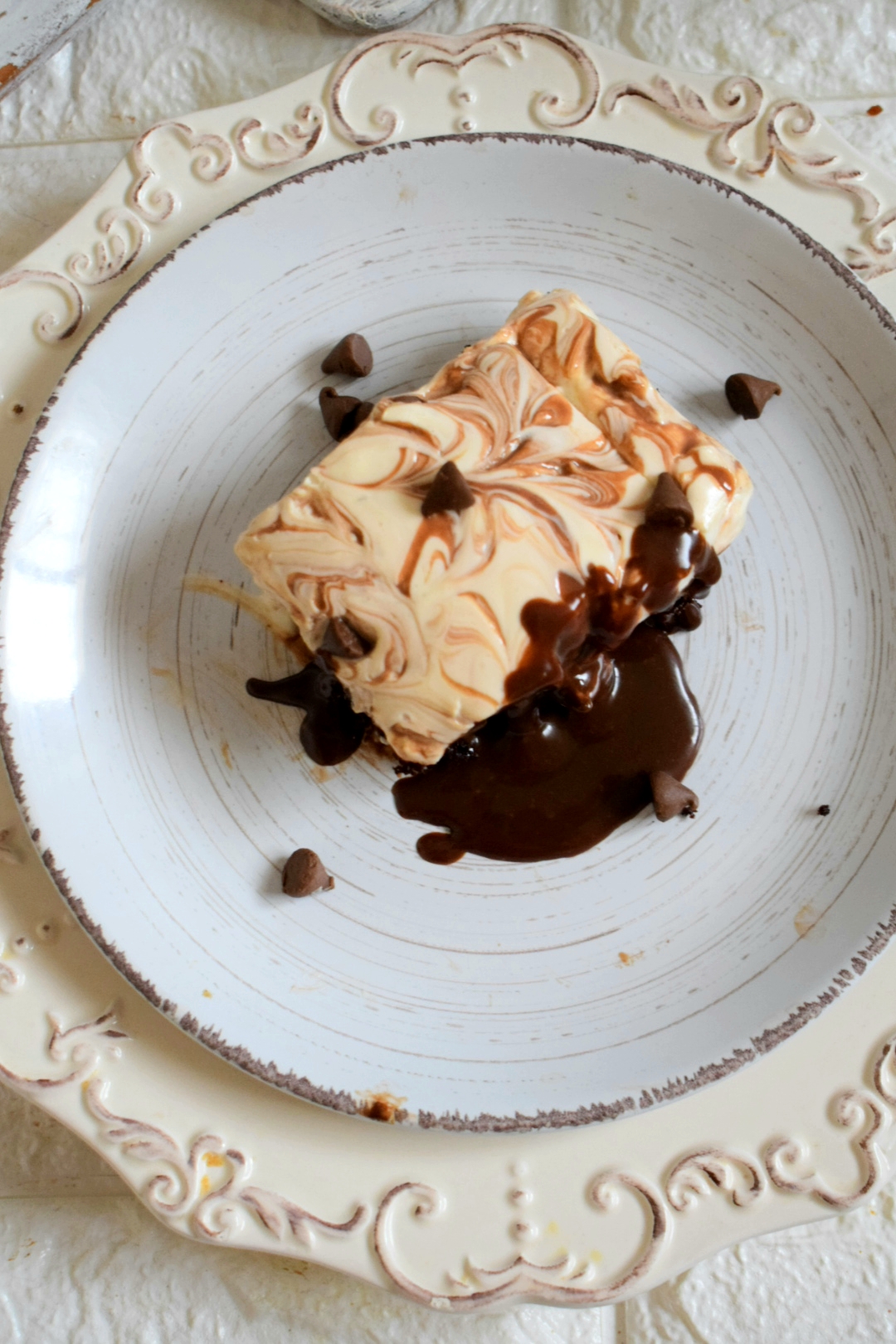 Enjoy!