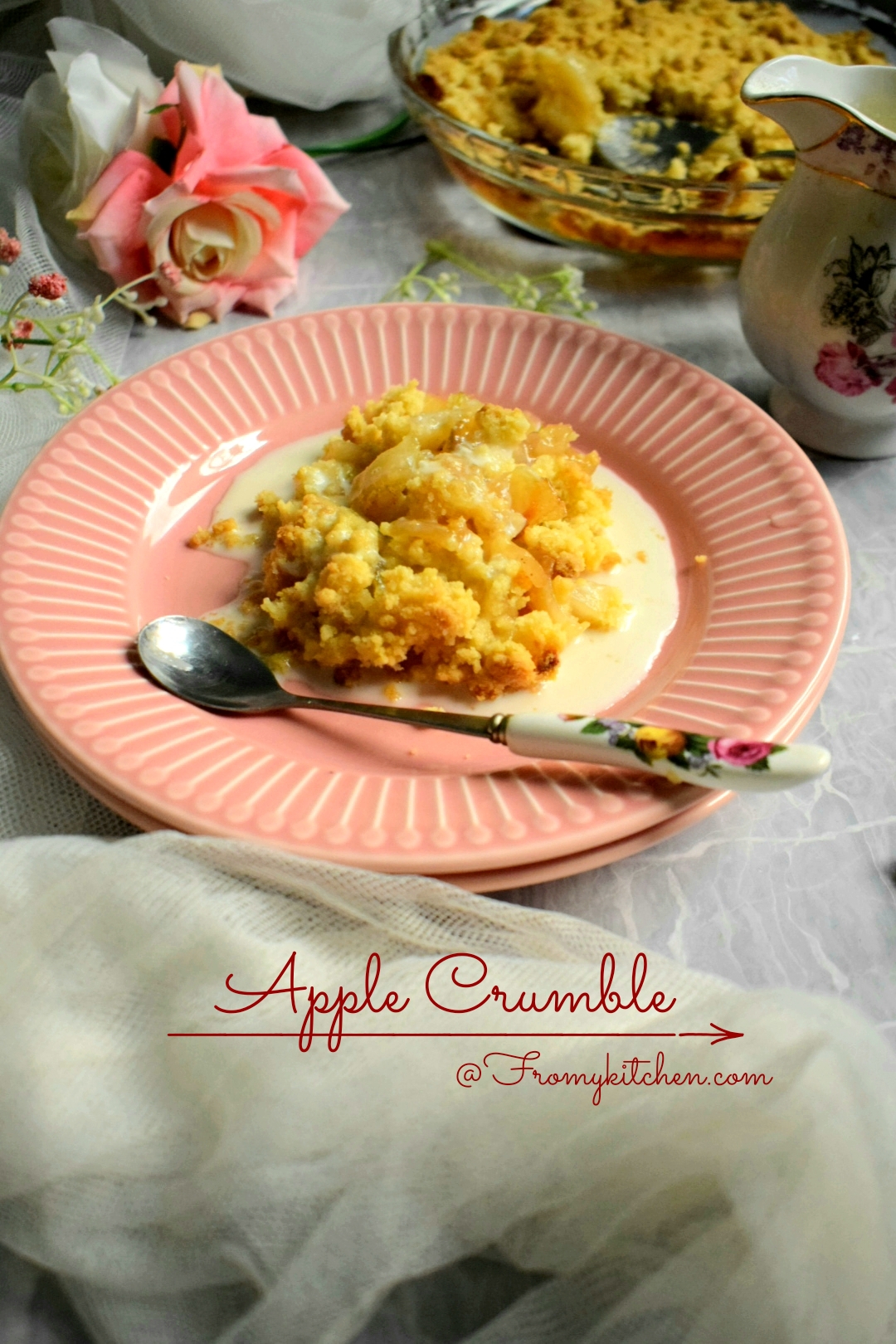 Apple Crumble is a classic dessert made with apple pie filling followed by a crumbly cookie batter on top served with simple vanilla custard! The textures and flavor are spot on here! Soft jam-like tangy-sweet apple base with crispy topping along with that cold custard man, too good!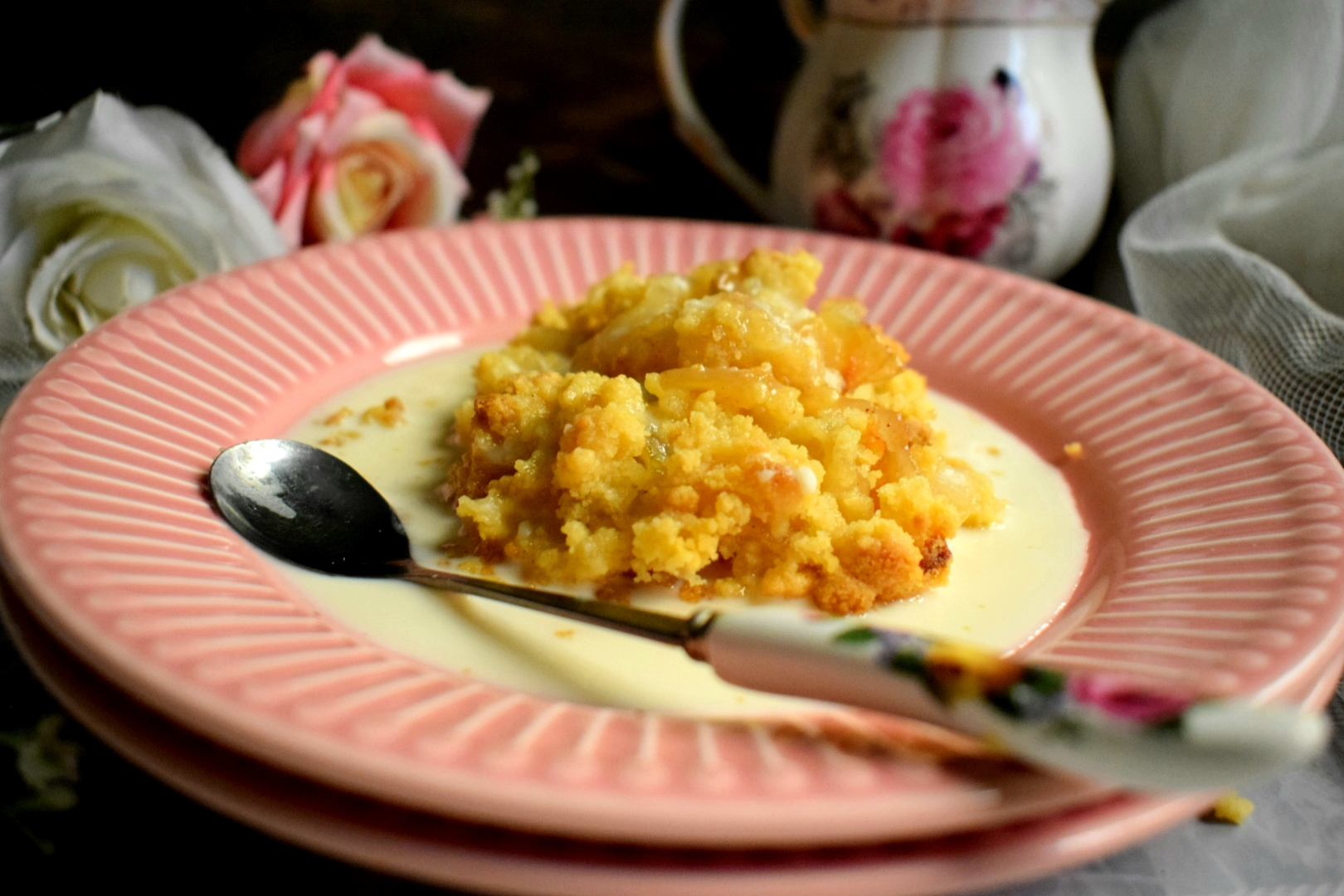 I already have a blueberry crumble recipe on the blog which is equally good! That cookie-like crisp complement well here with jamy apple filling. Jamie Oliver is one of my all-time fav celebrity chef and watching his videos is what i enjoy the most! This recipe is inspired by his crumble recipe, I just loved how it came out!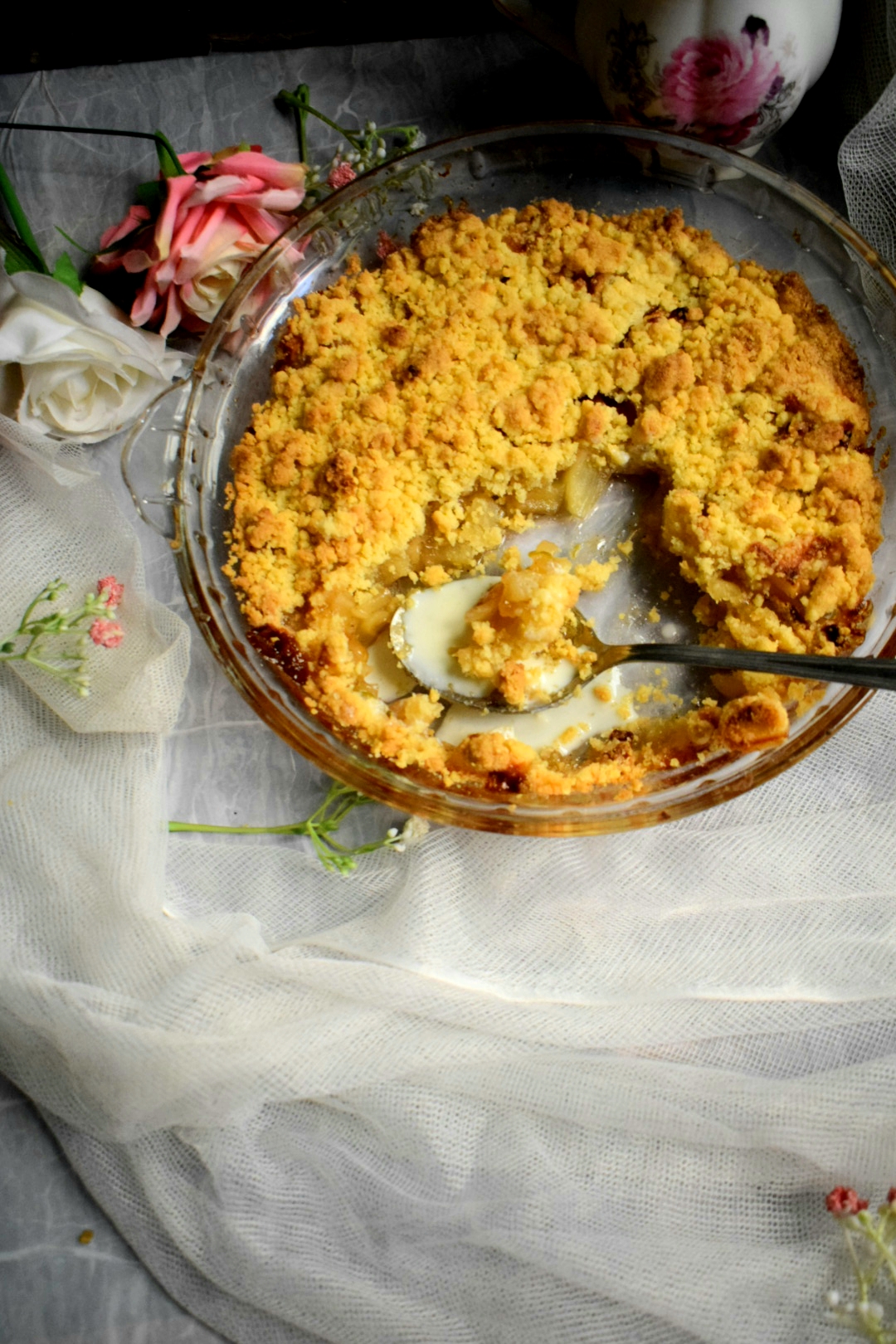 The aroma while baking was amazing! So if you are a fan of such crispy and soft delicious dessert, do not forget to try this! Warm apple crumble with custard or ice cream on a rainy day will be a great treat to enjoy!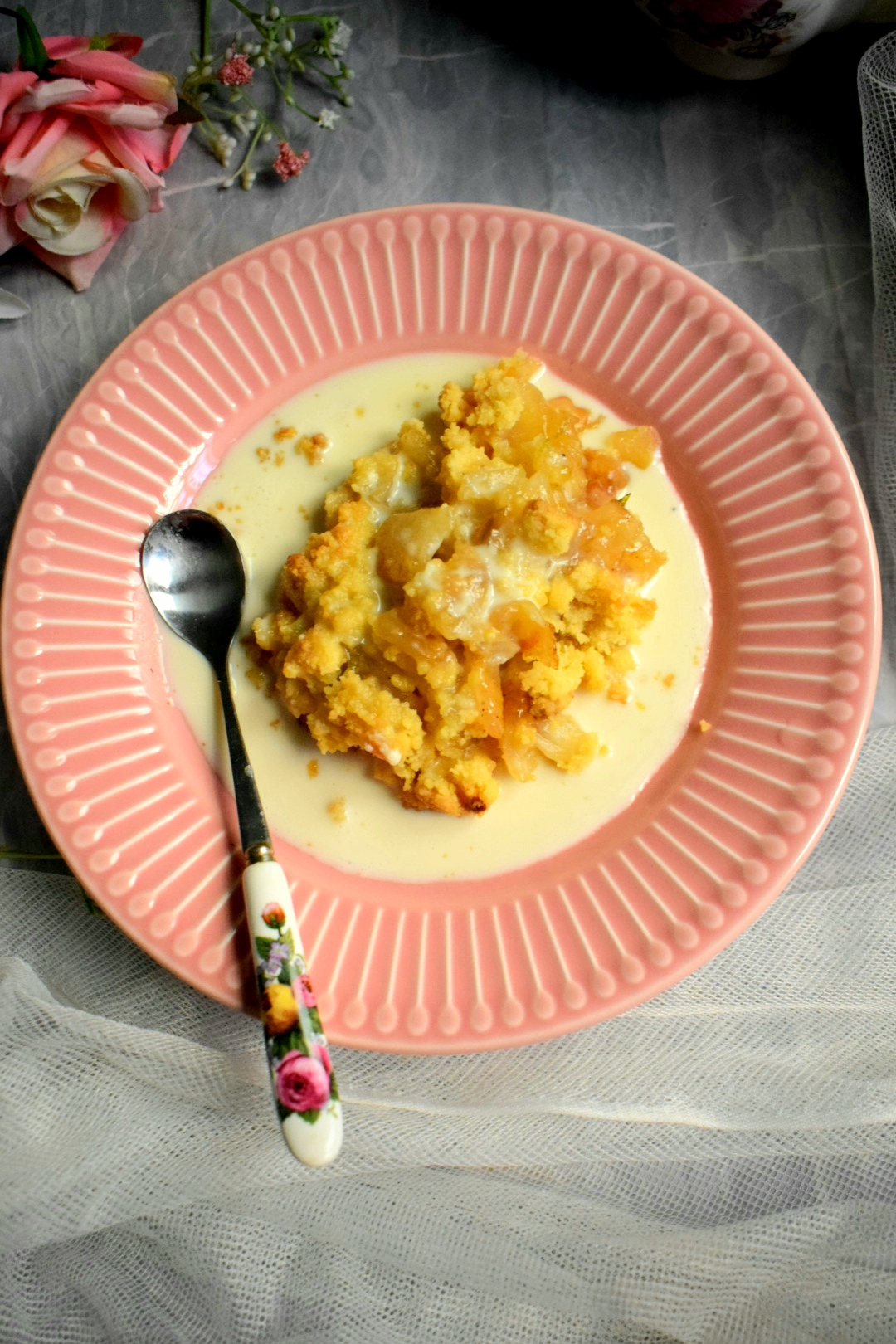 Ingredients
4 apples
5 tbsp sugar
zest of 1 lemon
juice of a half lemon
2 pinch of cinnamon powder
1/4 to1/2 cup water
For Crumble
1 cup all-purpose flour
100 m butter
1/4 cup brown sugar or regular sugar
1 tsp vanilla
Method
In a pot dump, all the ingredients listed under the filling cook it until the apples are soft juicy. If you feel like it's too liquidy add 1 tbsp all-purpose flour let them simmer for some time until you et a sticky juicy apple pie filling.
Transfer it to ovenproof bowl,
For crumble just mix all the ingredients with cold butter and rub it well with your hands. Top it on the filling and bake it at 200 degrees preheated oven for 25 to 30 minutes or until it's brown and crisp.
For the simple Vanilla cream check out the video or you may make a vanilla custard and serve!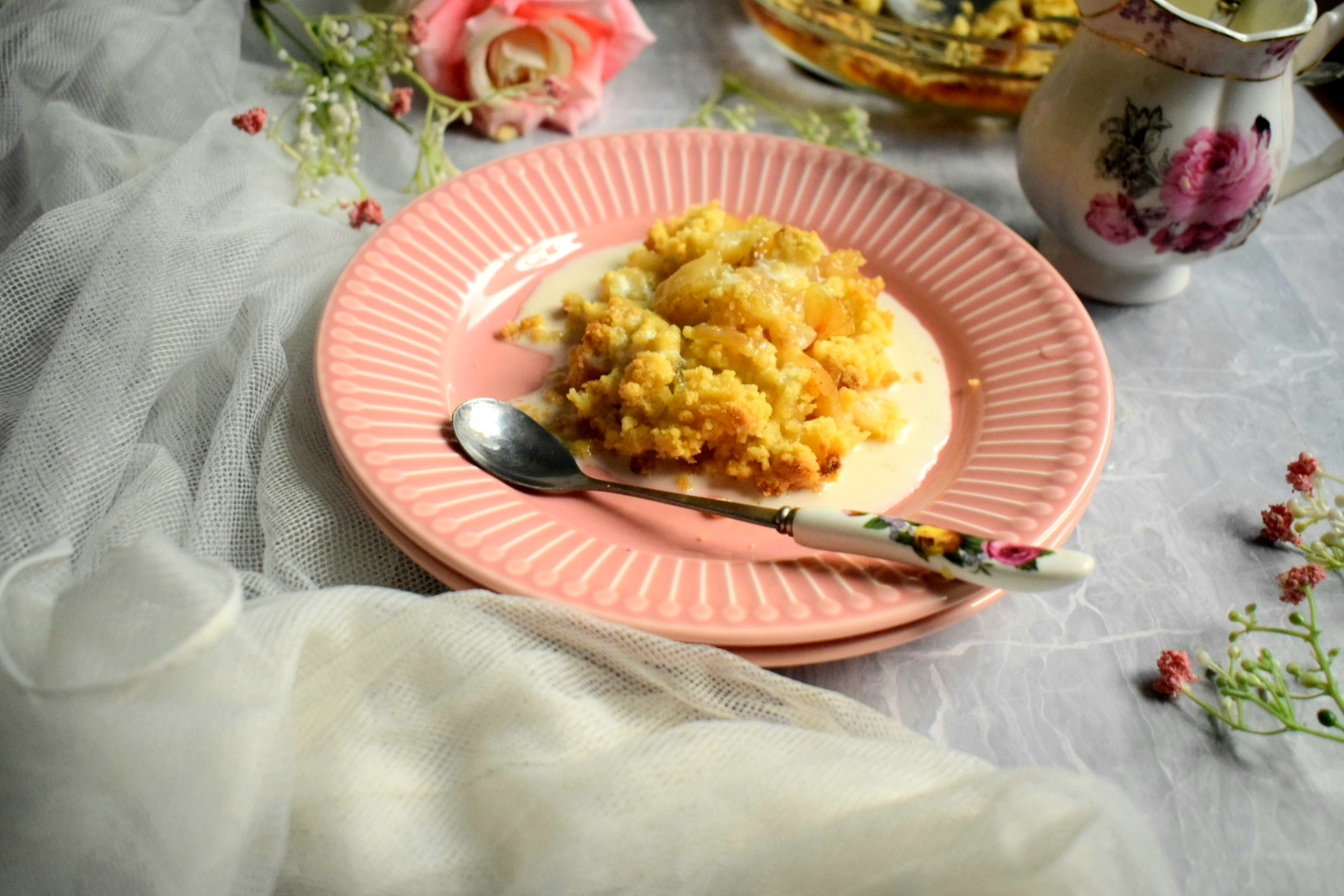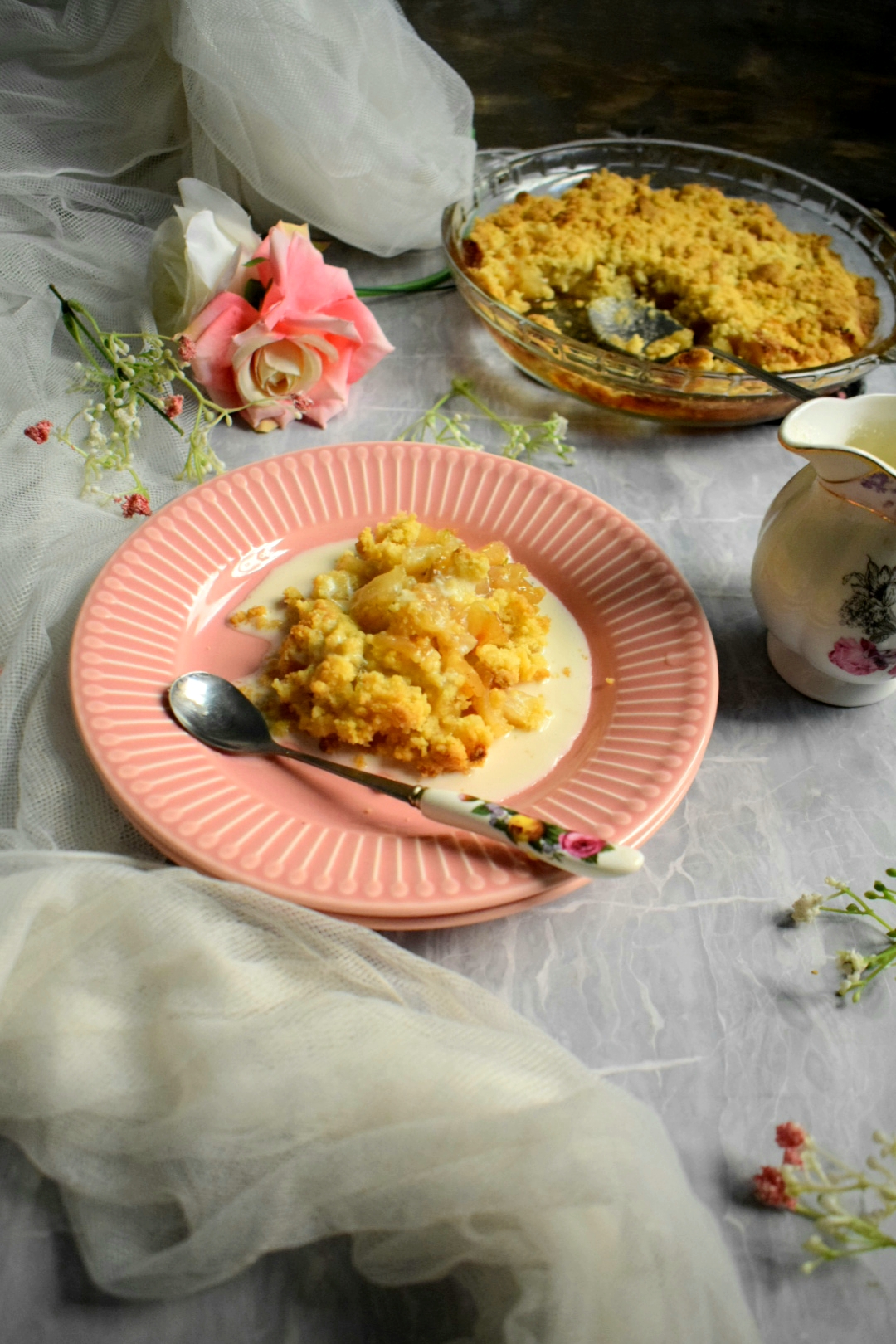 Happy Baking!