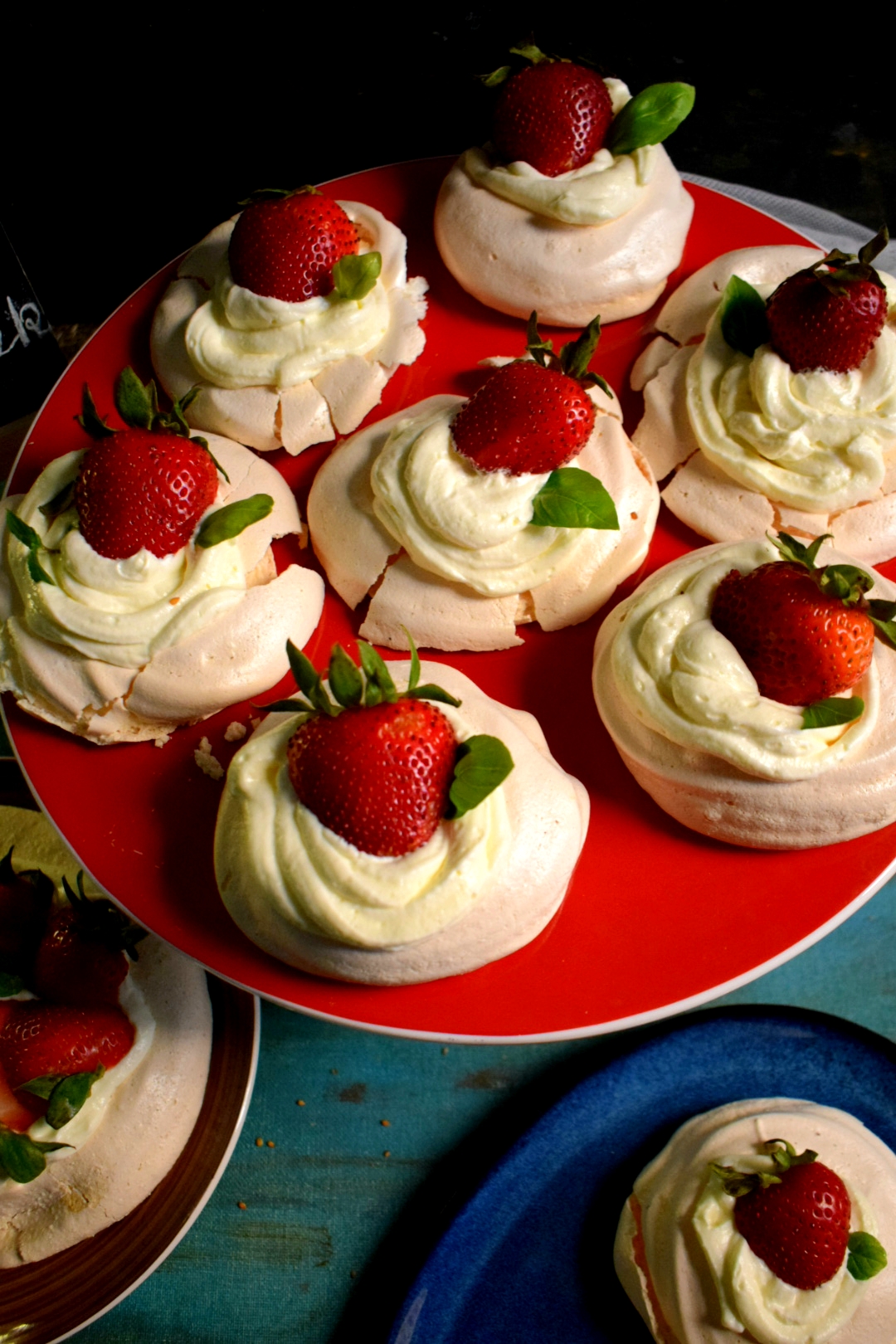 This cute little dessert is a real cloud from the sky! Pavlova is an Australian dessert made with egg whites! An egg white cake with a crispy shell and fluffy marshmallowy inside that melts in your mouth! Yes, it's a little on the sweeter side, but it's an addiction! To cut that sweetness tropical sour fruits like berries are a must along with this!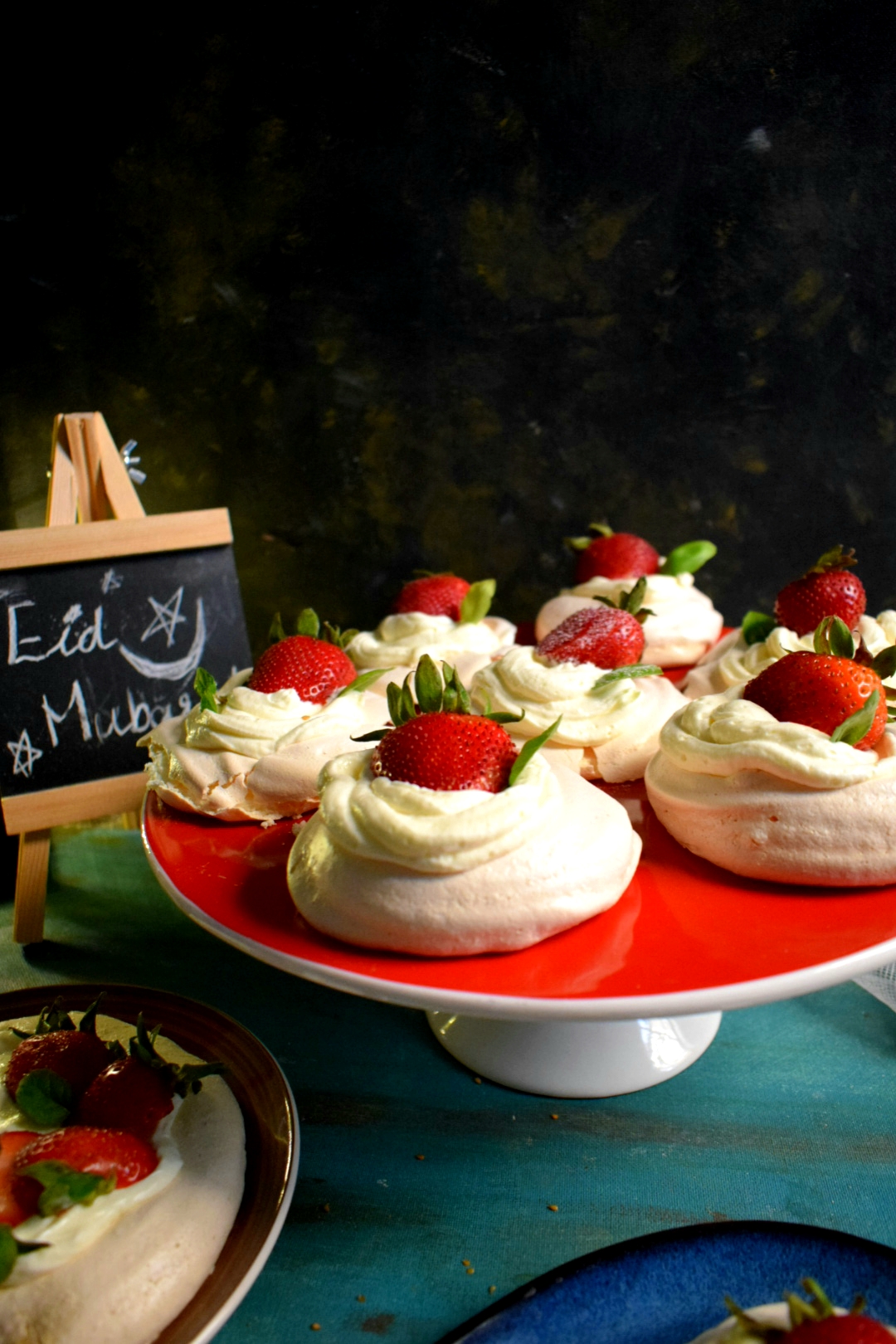 This one is a family favorite dessert and now my friends here too love it, they too started making it! Kashif and Aakif were demanding it since the Ramadan started, so thought to make them happy on Eid day with these cute little babies! Try it to believe it!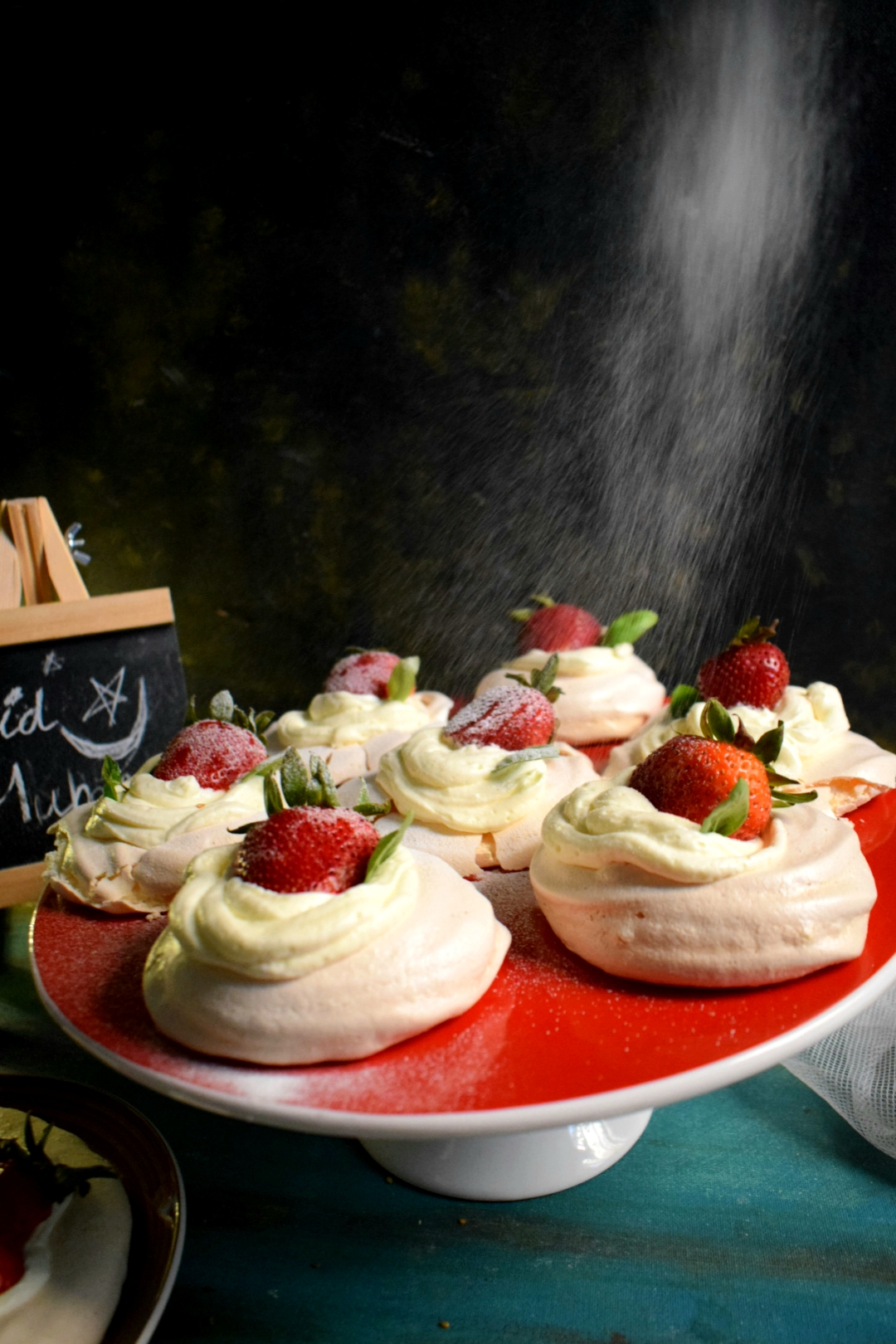 I already have two types of pavlova on the blog, one is large like a cake and the other one is a meringue roulade which i created for a guest post in Ashee's CookBook! The dessert made with egg whites is known as meringue! Here the only dilemma to get a perfect pavlova is the stiff meringue!
Pavlova Berry Meringue Roulade
Tips-
First thing you have to take care is while separating the egg yolk and whites, Not  a single drop of yolk and white should be mixed
The bowl and whisk should be free from any bit of oil or water content! 
Ingredients
4 egg whites
1 cup powdered sugar
1 tsp vanilla essence
1/2 tbsp cornstarch
1 tsp vinegar
Method
Preheat the oven to 140 degree
Beat egg whites until frothy start adding sugar 2 tablespoons each and continue to beat on high speed till you get stiff and shiny peaks( test to see if the sugar is fully dissolved by rubbing a little of the meringue between your finger.If it's smooth the batter is done)
Beat in the vanilla.
Sprinkle the cornflour and vinegar(these 2 ingredients will give pavlova a crispy crust and marshmallowy interior)fold it gently with a spatula.
Arrange a baking tray with parchment paper
Transfer the meringue to a piping bag and pipe it on the parchment paper(refer video)
Bake it @preheated oven for 45 minutes. Let them cool completely and move it to a serving tray pipe the fresh cream top it with berries or kiwi and dig in! I prefer sour fruits like berries and kiwi, this will help to cut the sweetness of the dessert and balance it!
Video