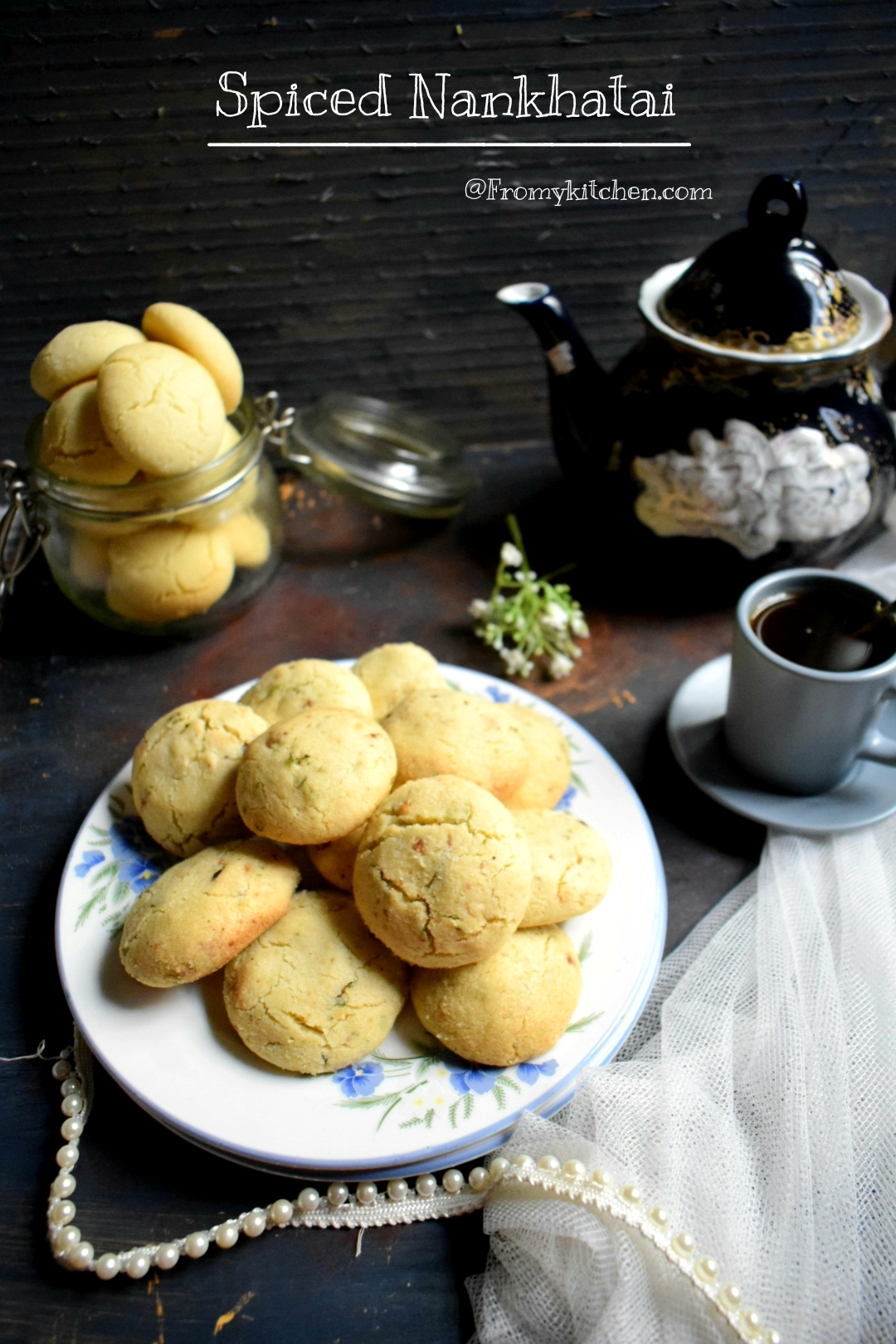 Nankhatai is one such cookie from kids to adults everyone love alike! It's an eggless basic cookies with basic ingredients like ghee, flour, and sugar! I already shared my Nankhatai recipe here and many of you tried it too! This is a spiced version of my nankhatai! That means a spicy and crunchy version of sweet nankhatai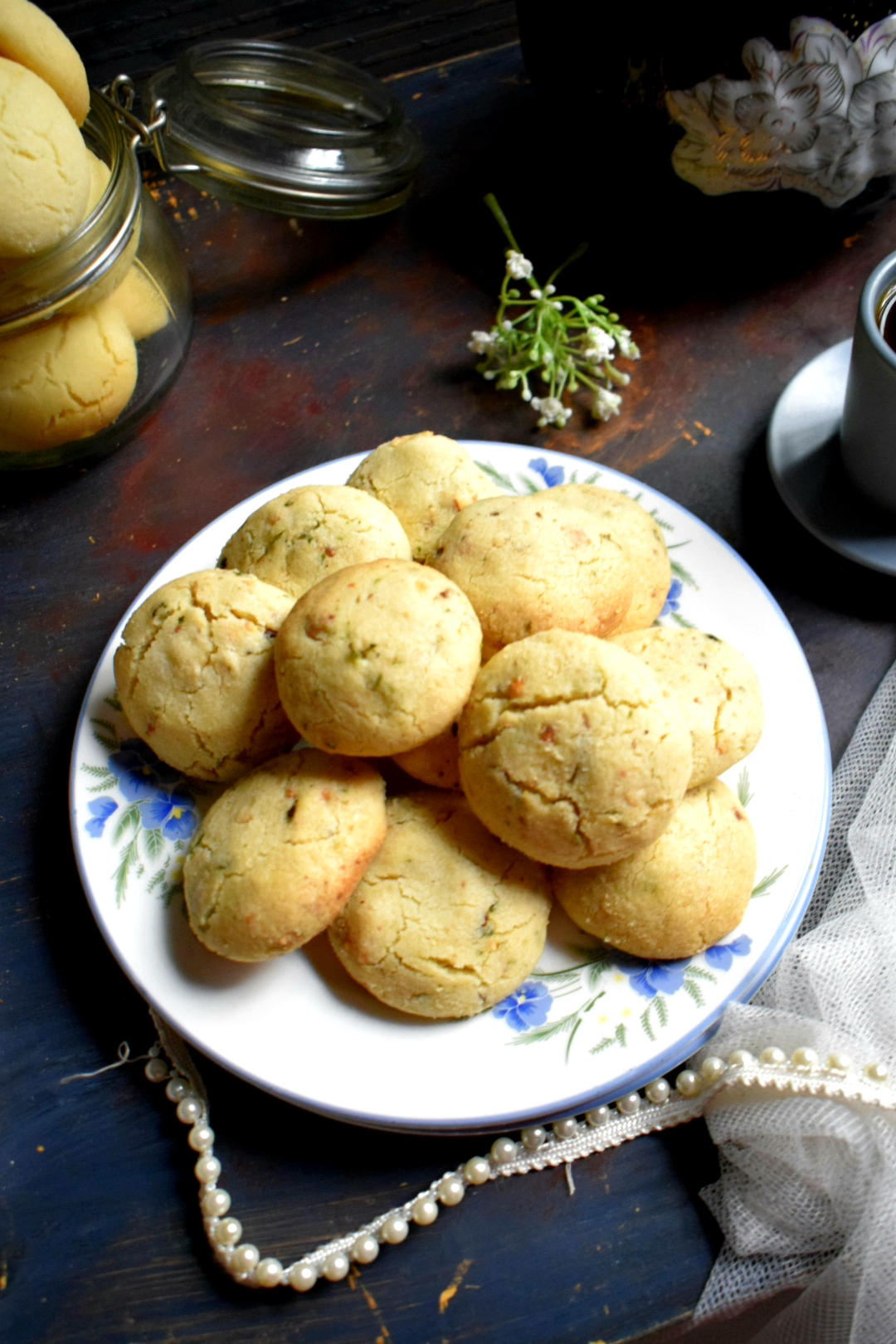 The flavors of cashews with some spices, pepper and chilly flakes toasted in ghee is out of the world delicious! I mean that smell of toasting cashews in ghee along with all other spices is really amazing! Some of my IG followers requested for spicy Nankhatai recipe and here is the perfect one!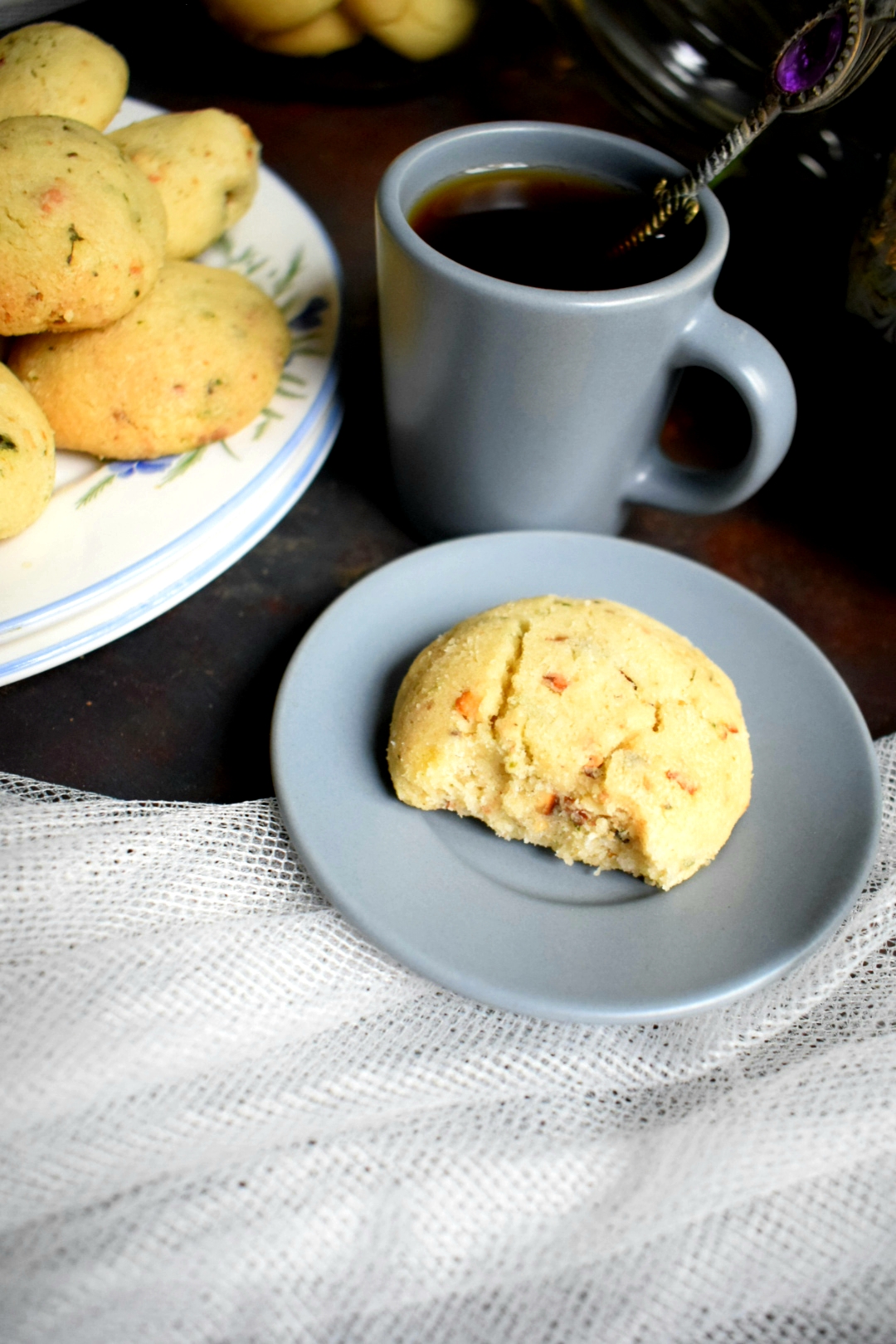 The recipe of this spicy Nankhatai was shared by my foodie friend Asiya, she told me it's her Grandma's signature recipe and I'm so happy that she shared it with me! Despite this, there was a problem, as she doesn't have the exact measurement for the items, a great chef isn't it? Yes, she is! Thank you so much for this wonderful recipe dear!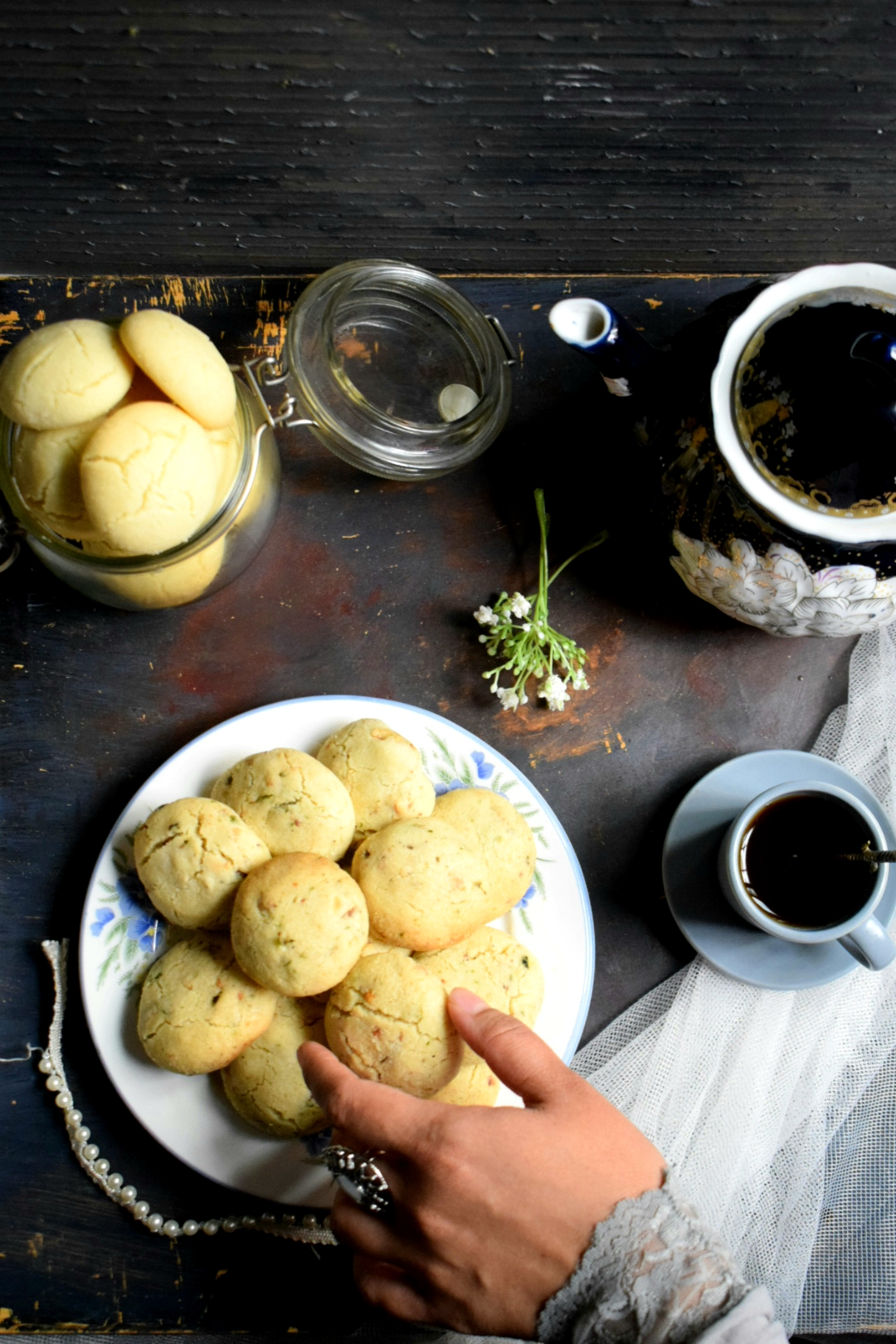 So what I did here is I used my nankhatai recipe and added whatever she said in the way i wanted! If you like the spices and want it spicier add it accordingly! Me and hubby loved it, but kids loved the plain one! I already have the Nankhatai recipe in the blog, so here I'm sharing the spiced one's measurement! Link to the plain Nankhatai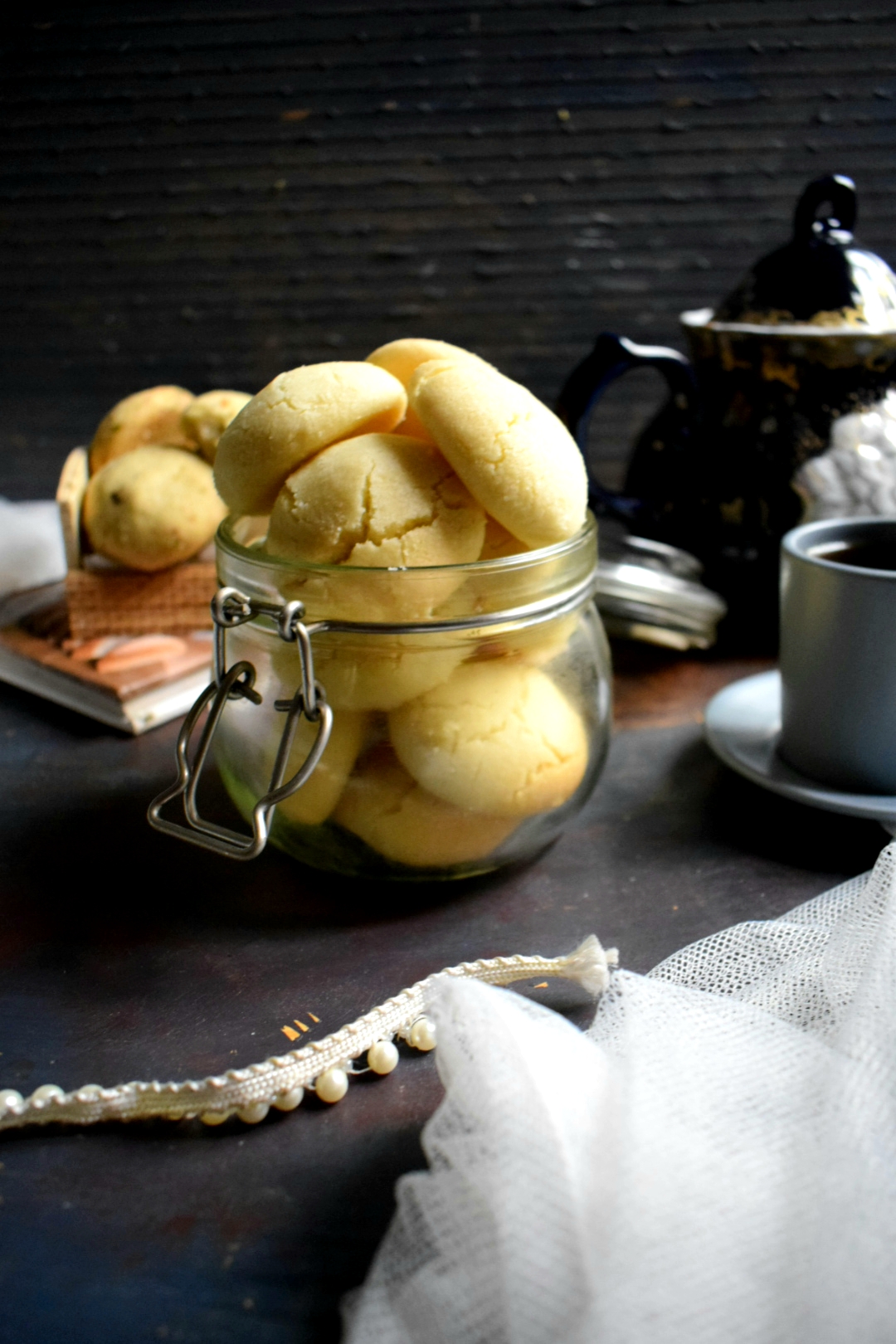 Actually, in the video, I used 3 cups measurement and made more than 1/2 portion spiced one and the other portion
Ingredients
1/2 cup powdered sugar
1/2 cup oil
2 tbsp ghee
1 & 1/2 cups plain flour
a pinch of salt
For Spices and toasting
2 heaped tbsp ghee
2 sprigs curry leaves
1 tsp peppercorns(more or less as per your taste)
1tsp chilly flakes
1/2 tsp garam masala
1 tsp ginger finely chopped
salt a pinch
2 pinch of asafoetida
Method
In a pan add ghee, splutter curry leaves and add all other spices like, peppercorns, chilly flakes, ginger and cook it for seconds, then add garam masala Aand transfer it to a plate, Add the cashews and toast it until brown. take it out add asafoetida and salt mix well and let them cool completely!
Pulse it in a chopper or blender. Do not make it very fine or coarse powder! We need a bite of everything we added!
Preheat the oven @180 degrees.
In a bowl add the oil and ghee mix well.
Add powdered sugar and mix.
Then add the flour and knead and grounded mixture mix well make small balls out of it and bake it for 15minutes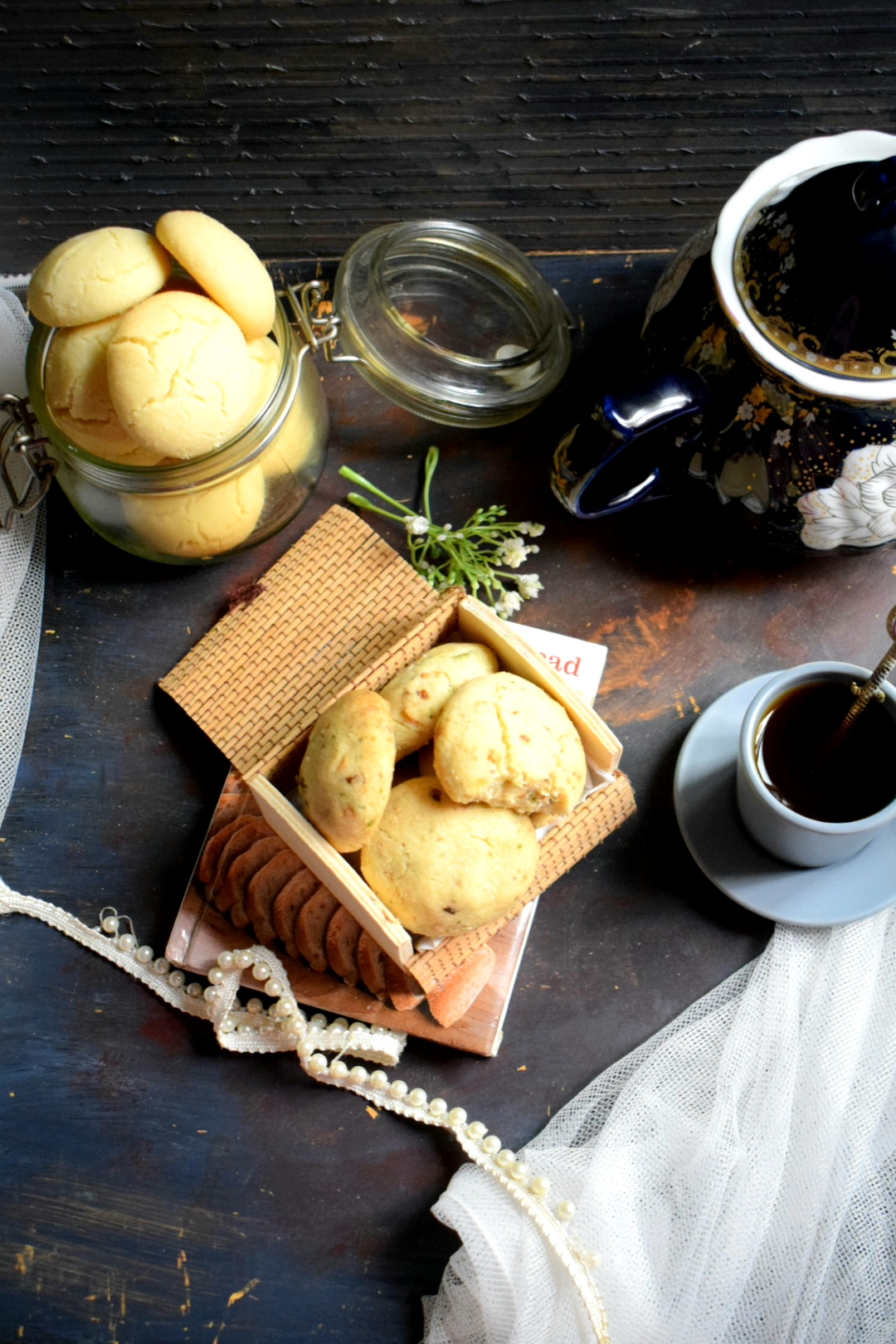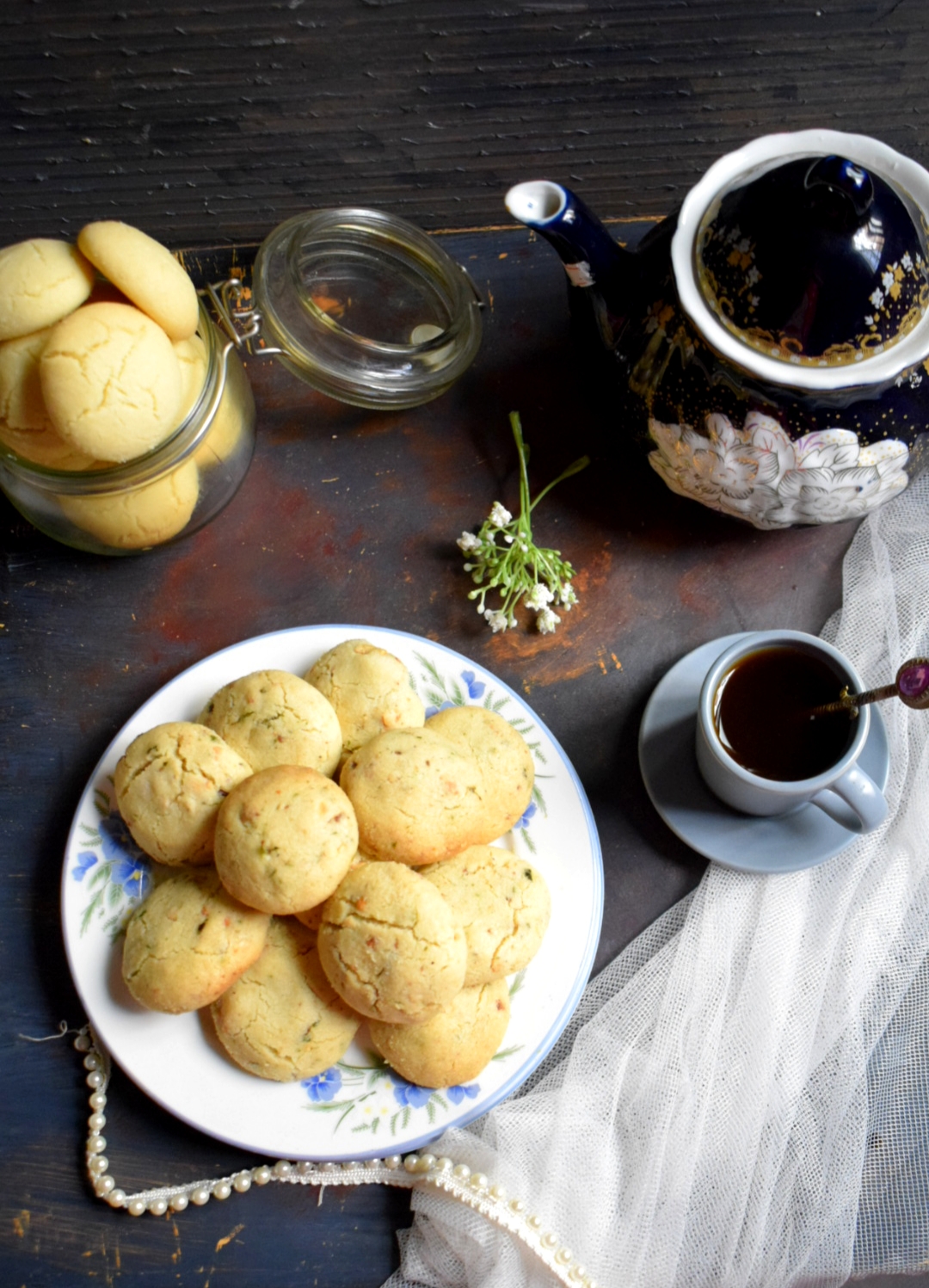 Happy Baking!
Relish with a cup of hot coffee or tea!