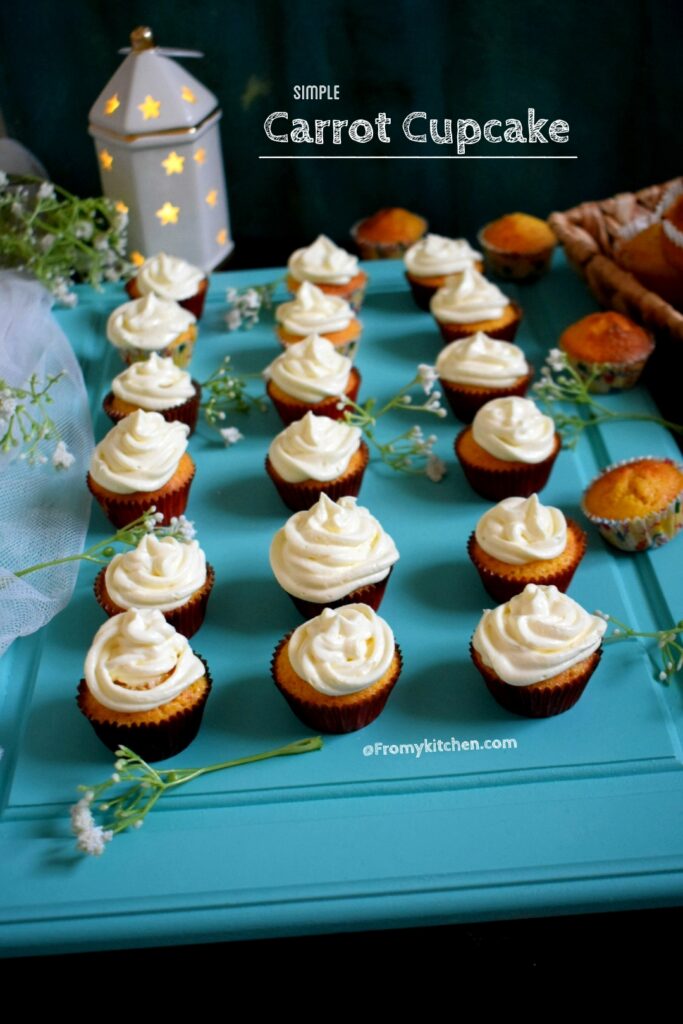 Hello all, I'm back after a short break❤ A much-needed one!! Coming back with a sweet post which is so easy to put together! Today I'm here with a soft pillowy and flavorful carrot cupcakes which are perfect for kids to enjoy with a simple cream cheese frosting!
Thank you so much for checking on my well being in my absence, it really means a lot to me! Alhamdulillah, by Allah's grace I am doing good just took a short break as it was a vacation for kids. I also felt I should take a break to spend some quality time with them!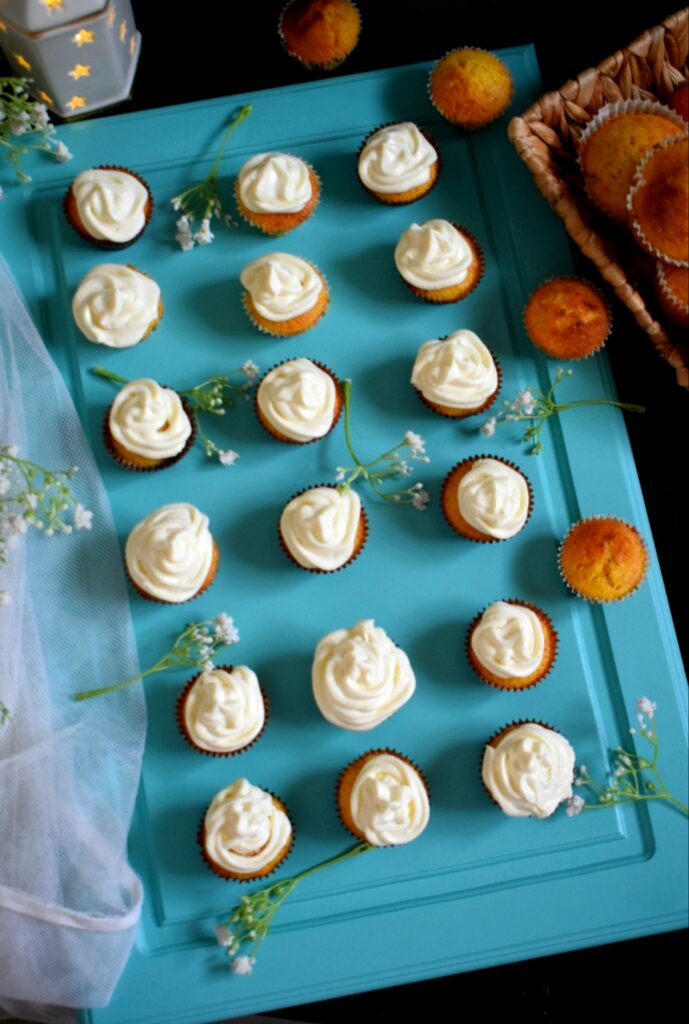 Kids had some great fun time with their friends stay over, and I was busy making them feel comfy and happy by preparing some fancy food, pampering them and by creating a cozy movie night with some popcorn and juices! I thoroughly enjoyed every moment with them and was happy to see them creating some lovely childhood memories!
Coming back to the recipe this is super easy and delicious cupcakes with a lip-smacking cream cheese frosting! I'm sure your kids will love it, do try out and let me know the feedback!
Ingredients
2 carrots grated finely
3 eggs
175 gm butter melted
1 tsp vanilla
1 cup powdered sugar
1 cup powdered sugar
1 tsp baking powder
For Cream Cheese Frosting
5 cream cheese cubes
3 tbsp icing sugar
2 sachet whip cream 1/2 cup milk
Vanilla
(Check out the video for the process)
Method
Crack in 3 eggs blend well with a hand whisk
Add powdered sugar and vanilla and mix well
Add melted butter and whisk until it is well combined
Then add the flour and baking powder and mix well.
Add the grated carrot and mix. Lastly, add some chocolate chips and pour it on a cupcake mold lined with a cupcake liner and bake it @180 degrees preheated oven for 15 to 20 minutes. And your easy peasy cupcakes are ready!
VIDEO! DO NOT FORGET TO SUBSCRIBE TO MY YOUTUBE CHANNEL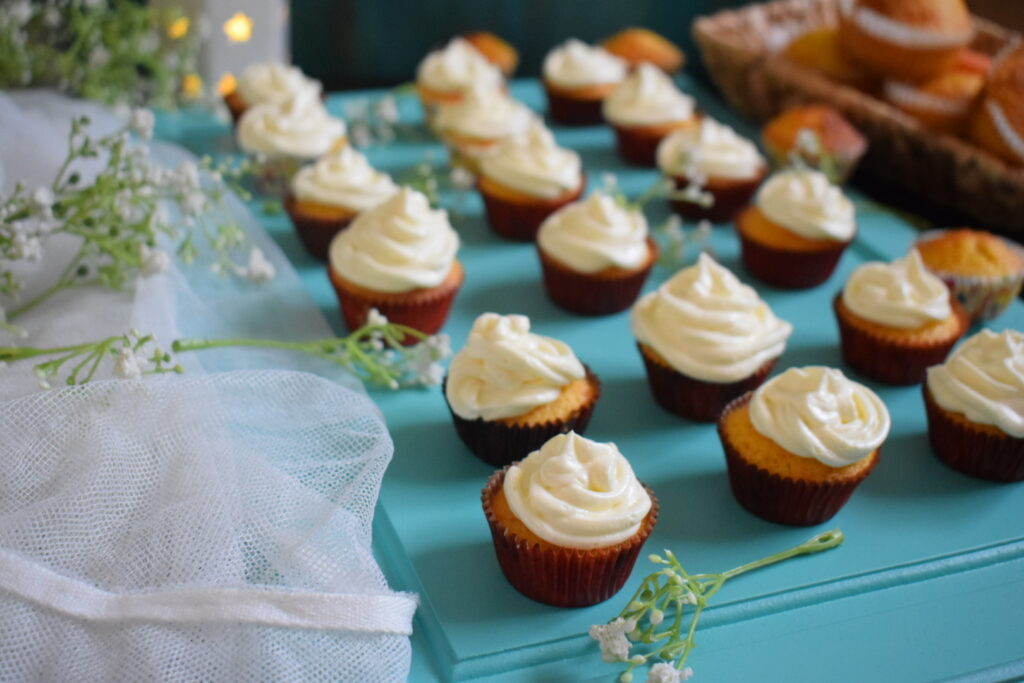 ENJOY WITH A CUP OF COFFEE OR TEA!