Biscoff Pie Cupcake is a delectable combination of buttery biscoff base followed by a soft moist cake filled with delicious biscoff cream! Hmm,,,, heavenly it was! Such an amazing treat for lotus biscoff fans!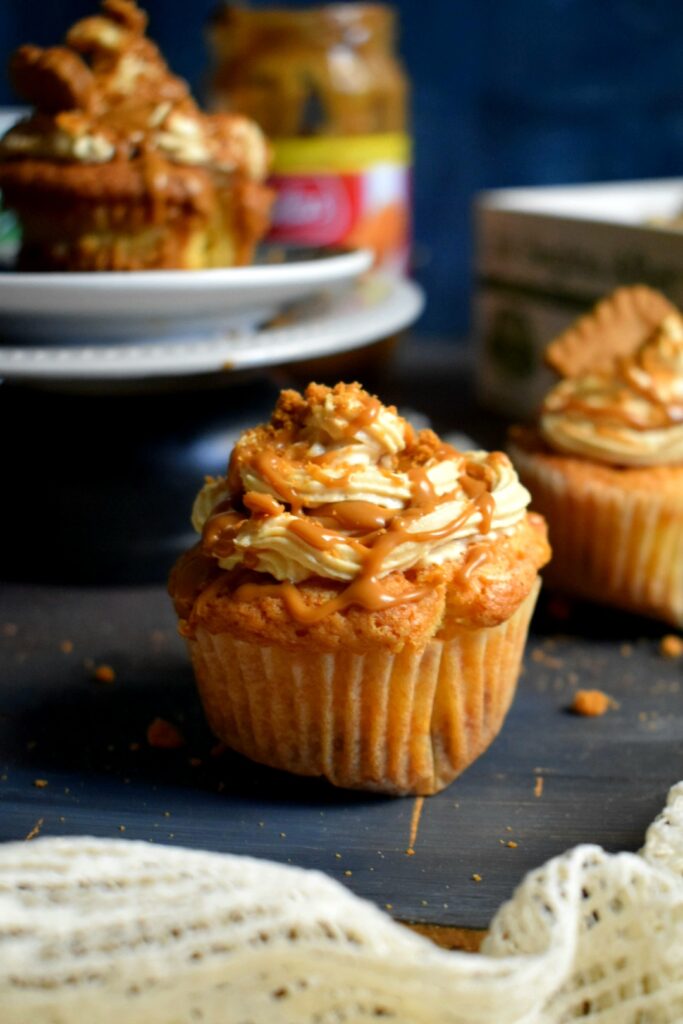 This recipe is inspired by Cupcake Jemma's channel, who creates such an amazing combination of cupcakes and desserts! Ever since I watched this video I wanted to try this with my own twist!
My friends and family loved it especially my younger one who is a big fan of lotus biscuit! That buttery biscuit base really lifts up the flavor to the next level! If you like the strong flavor of biscoff, add more spread to the cream! I'm sure you all will love this recipe!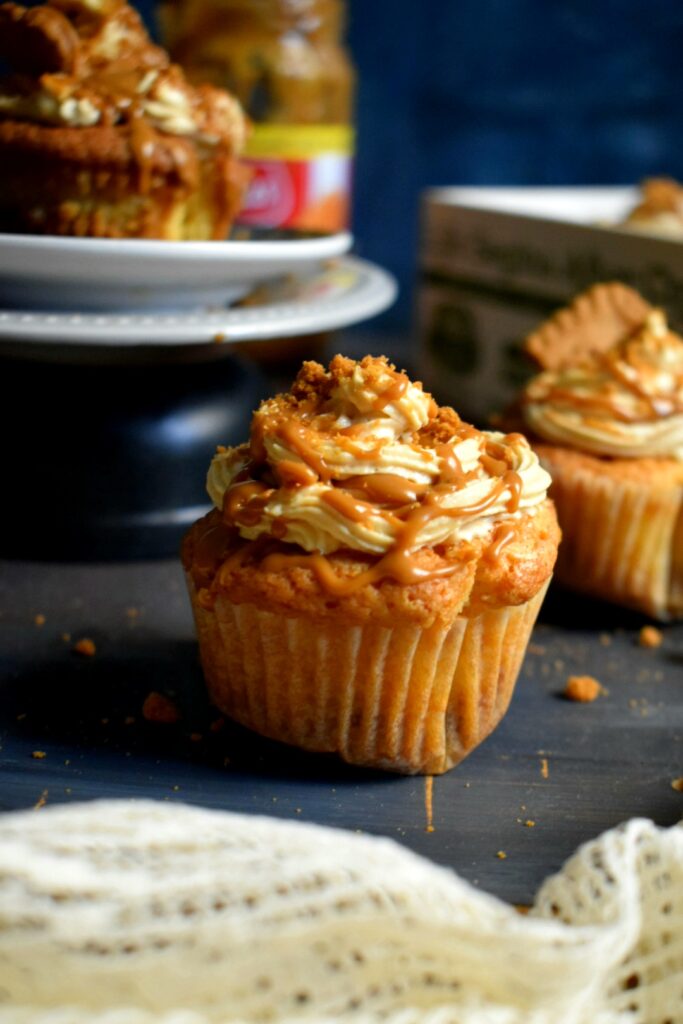 Ingredients
1 cup lotus biscoff crumbs
2 to 3 tbsp melted butter
For Cupcake
100 gm butter
1/2 cup powdered sugar
3/4 cup all purpose flour
1 tsp baking powder
2 tbsp biscoff crumbs from the above biscuit crumbs
A pinch of salt
2 eggs
Vanilla
3 tbsp milk
For Cream
2 sachet whip cream
1/4 cup milk
2 cream cheese cube
100 ml fresh cream
2 to 3 tsp lotus biscoff spread
Method
Mix the butter and biscoff crumbs and press 1 tbsp each to a cupcake mold with liner and keep it aside(refer video)
Beat soften butter and sugar until light and fluffy, then add eggs one at a time and beat well,
Add vanilla and mix again.
Sieve flour, baking powder,biscoff crumbs and salt to this along with milk and blend again!
Divide the batter equally to the mold and bake it at 180 degrees preheated oven for 15 to 20 minutes.
Scoop out the middle portion once it's cooled and fill it with icing!
For Cream refer video!