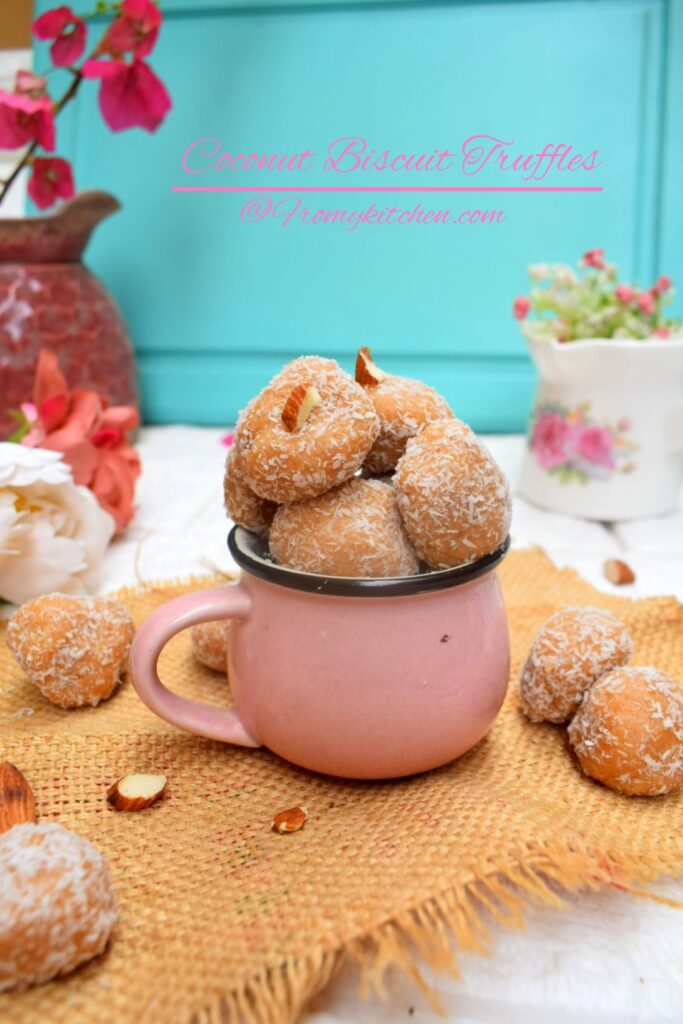 Coconut Biscuit Truffle is an instant recipe to satisfy your sweet cravings! Simple, and delicious truffle that requires no cooking! You will need only a handful of ingredients and wala, it's ready to devour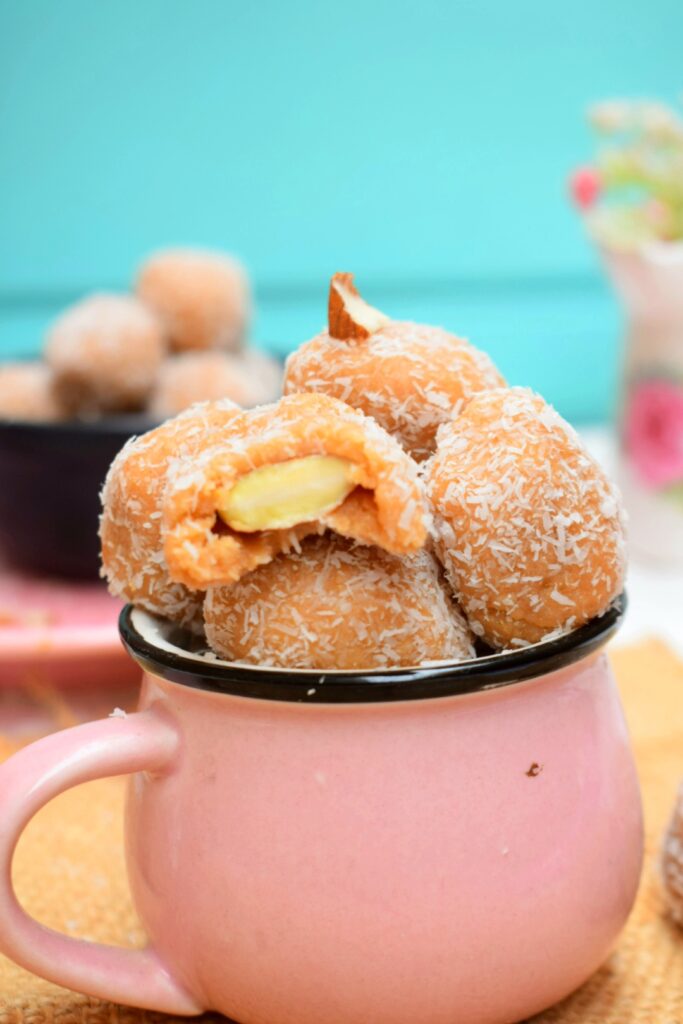 Who doesn't love such easy peasy treats to make your family happy! There were some nice biscuits lying on my countertop for weeks without any attention,😉 so thought of giving it a make-over in this form! And guess what, my family enjoyed it, that all of it finished so quickly!
I added toasted almonds in the center for a bite! If your kids don't like it skip it. Chill it before use!
Ingredients
1& 1/2 cup coconut biscuit powder (Nice Biscuit)
1/2 cup desiccated coconut
3 to 4 tbsp condensed milk
1 or 2 tbsp milk
Some toasted almond
Desiccated Coconut to coat the truffle
Method
Finely powder the biscuit, mix all the ingredients except almond and form to a dough-like consistency.
Make small balls out of it, spread it and place one almond in the center and form balls out of it, coat it in coconut and chill it.
VIDEO!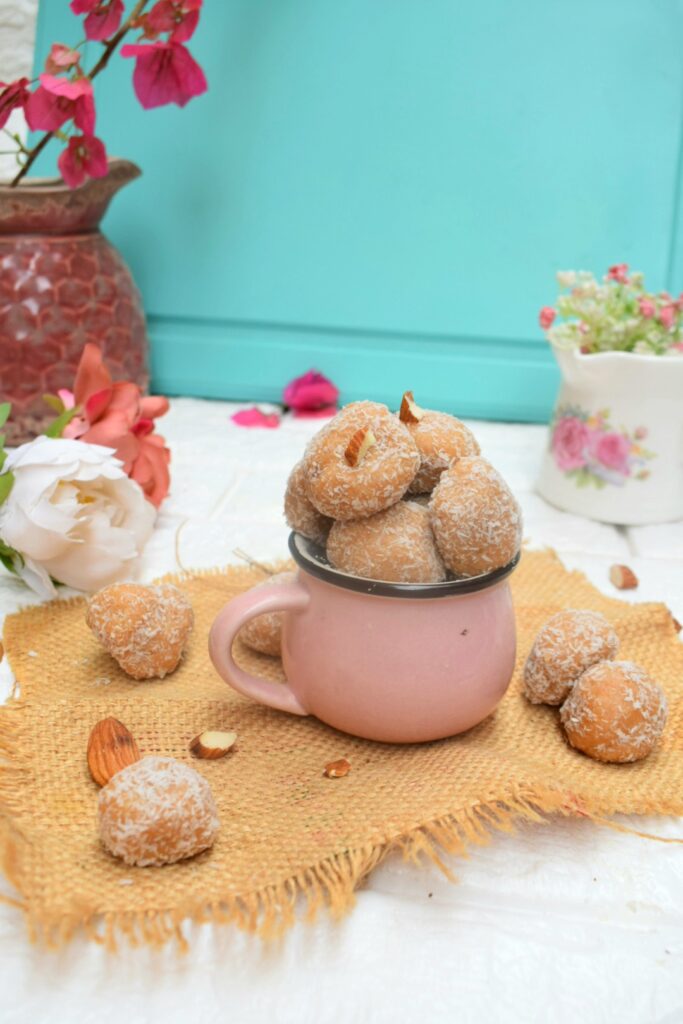 Enjoy!