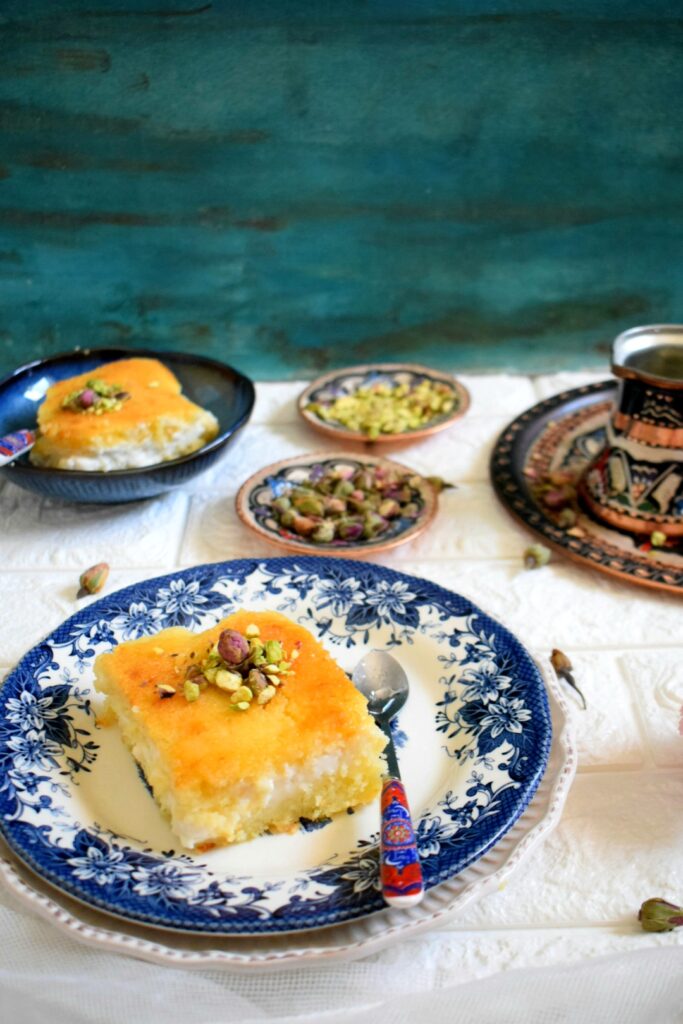 Basbousa is a traditional Middle Eastern dessert that is known to be originated in Egypt! This is prepared with semolina and sweetened with simple syrup! An extremely moist and super delicious recipe is this! Basbousa is normally made plain without any cream filling, but here the layering of it with cream takes it to a next level dessert!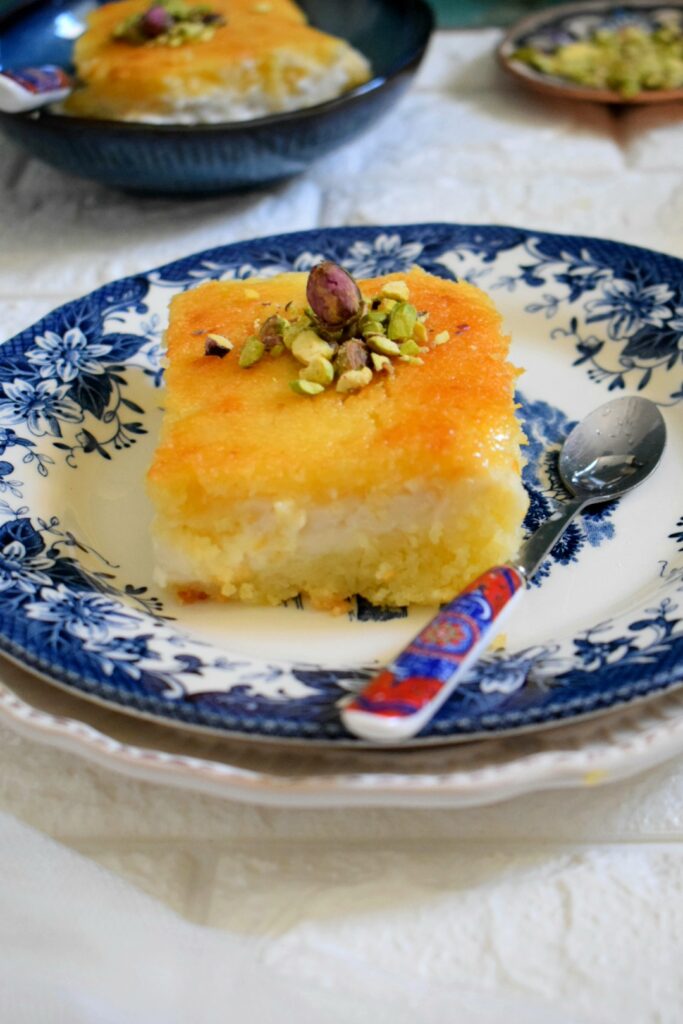 I've tried a couple of recipes for a perfect basbousa and this one is a share-worthy! I Love Arabic sweets for their simplicity and flavors! It is not overly sweet yet so flavorful and fav for many!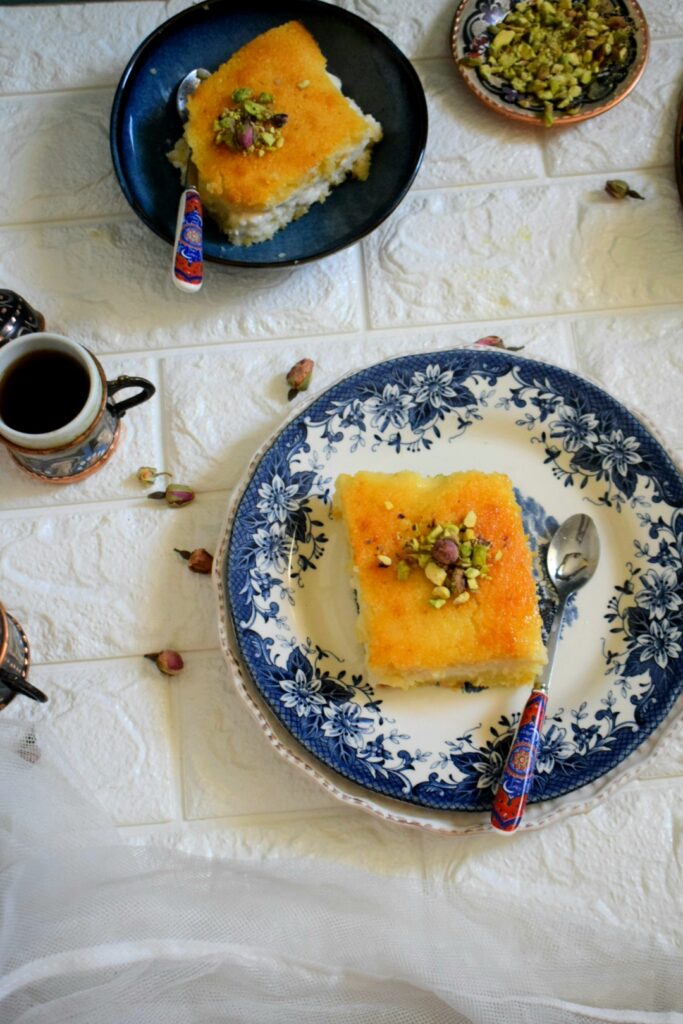 All Arabic desserts are super simple to prepare and so attractive too! This recipe is from one of my fav vlogger Bayona! Thank you so much for this perfect recipe dear, loved it to the core!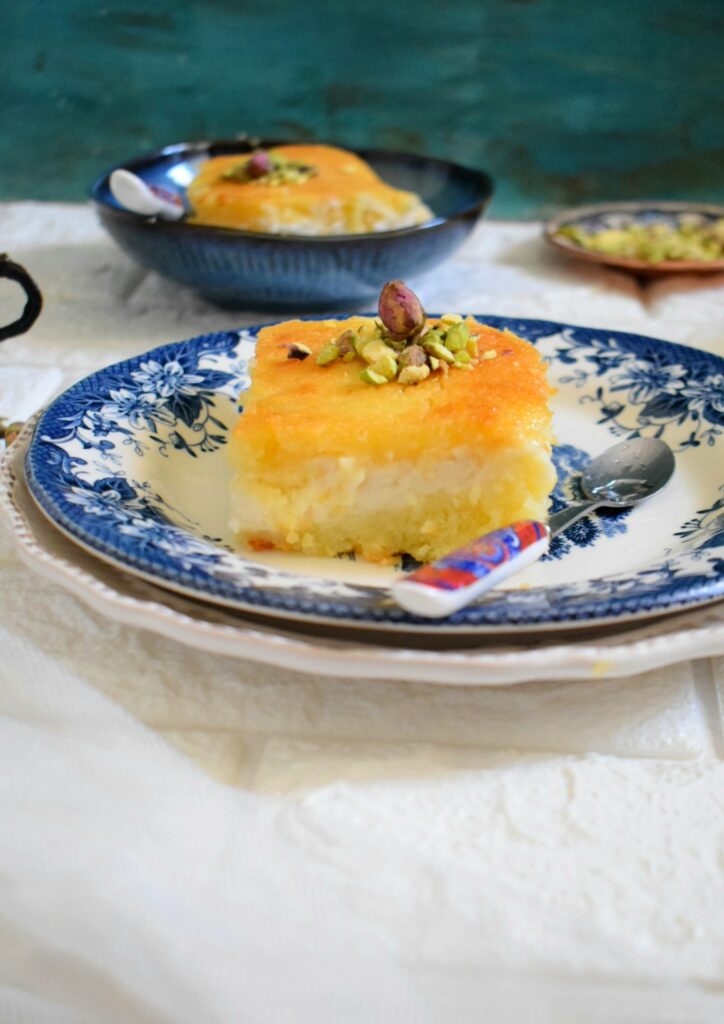 If you don't like the cream layer skip it and make it plain like a cake. This is soft and moist that you will fall in love with! Here is the link for My Arabic dessert recipes https://fromykitchen.com/category/arabic-sweet/
Ingredients
For Basbousa
1 cup all purpose flour
1 cup semolina
1 tbsp baking powder
1 cup sugar
3 to 4 tbsp desiccated coconut
1 cup yogurt
100gm melted butter + 1/4 cup oil
3 eggs
Vanilla
For Cream
2 cups milk
170 g cream
3 to 4tbsp cornflour
2 tbsp sugar
vanilla
For Simple syrup
1& 1/2 cup sugar
2 cups water
some lemon juice
If you like add some rose water and orange blossom water
Pistachios for garnisihng
Method
Prepare simple syrup and keep it aside,
Mix the ingredients listed under the cream, cook it until thickens cover and keep it aside.
For the batter – In a bowl first, mix all the dry ingredients, then add wet ingredients and mix well to a lump-free batter.
Butter a baking pan, and pour half of the batter spread it evenly.
Pour the cream as a second layer and spread it evenly. Then the other half of the batter even it out and bake it at 180 degrees preheated oven for 30 minutes.
Pour the simple syrup immediately out of the oven and let them set.
Youtube Video!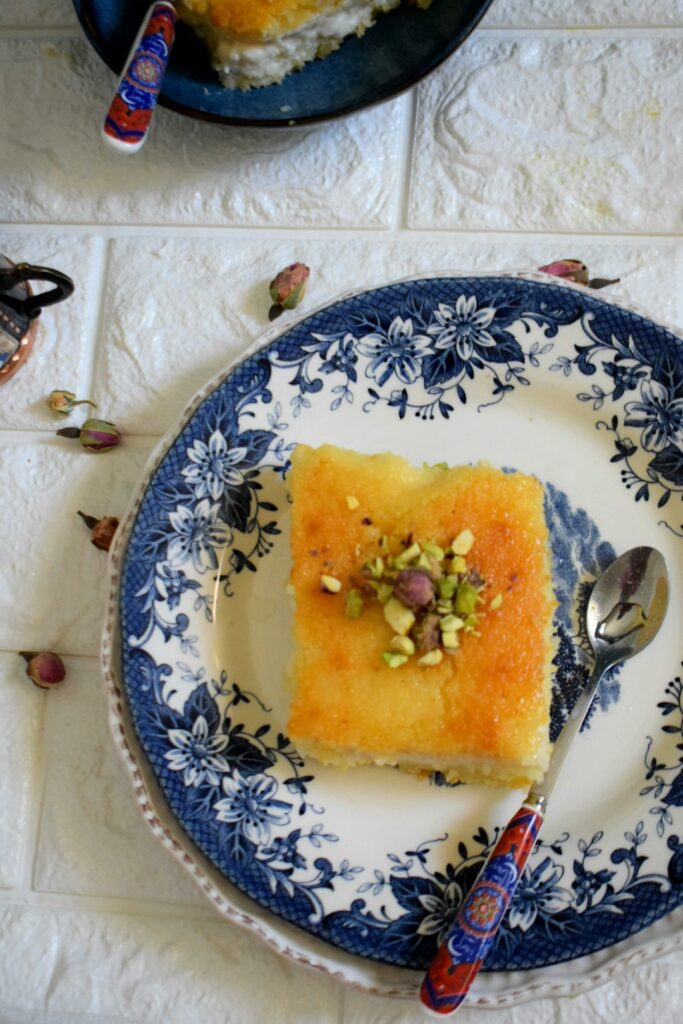 Enjoy!