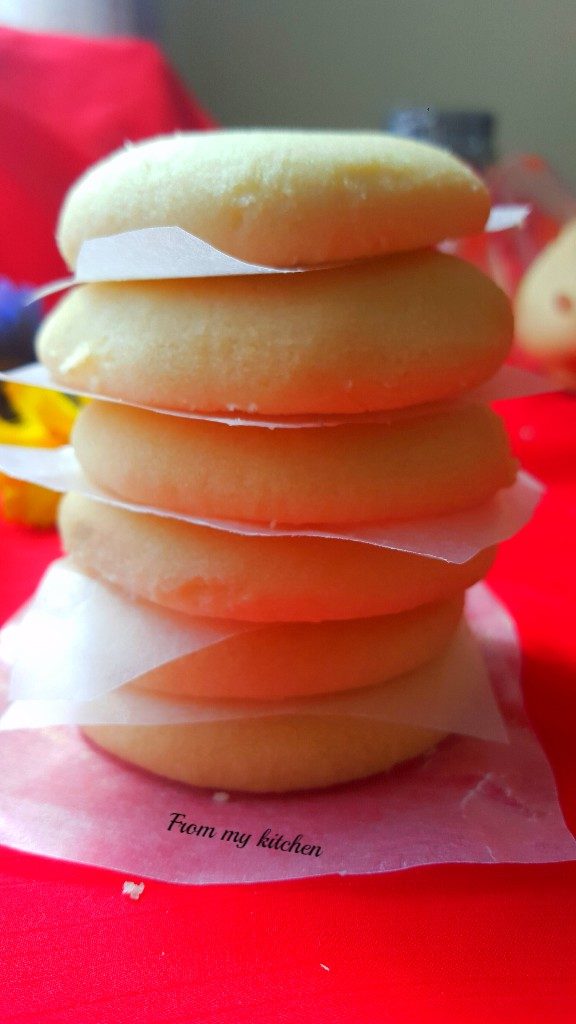 Nankhatai is an eggless cookie. Very basic cookie tastes like heaven.I am a big fan of this cookie. Homemade nankhatai taste divine, I think its better than store-bought one.
Actually this is made up of dalda or ghee.But here I am using oil and very little ghee!Believe me it taste so good I am sure you will never go back to dalda or ghee recipe after you try this.My guests loved it and they were asking for the recipe.Here is the recipe !
Basic ingredients that are always handy Just mixing oil, ghee sugar and flour your dough is ready!
Over to recipe.