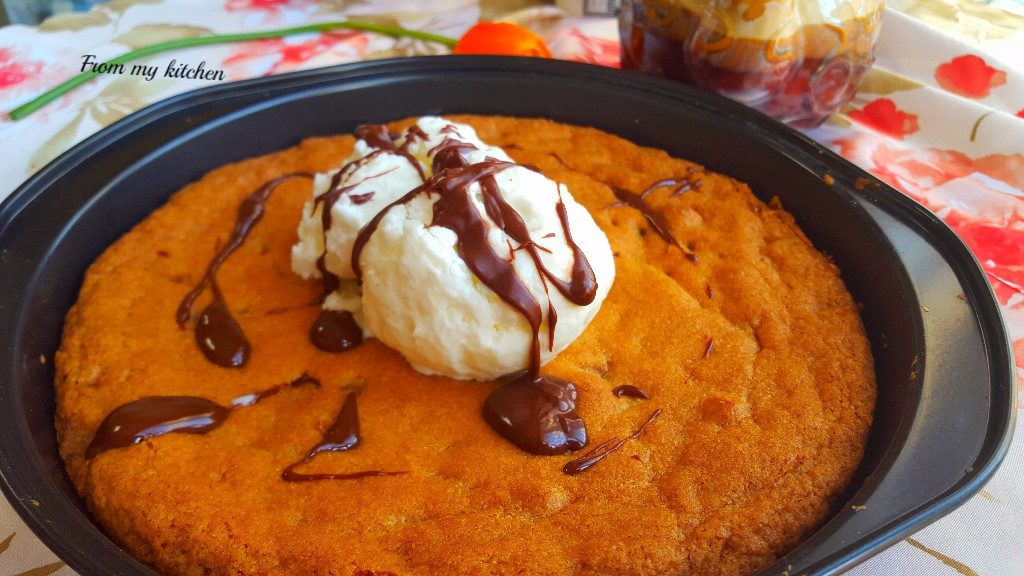 Pizookie isn't it fancy?A pizza cookie or a giant/monster cookie.This is the chocolate chip pizookie!Less time consuming and very simple.Just spread your cookie batter in a big pan or cast iron skillet and bake it.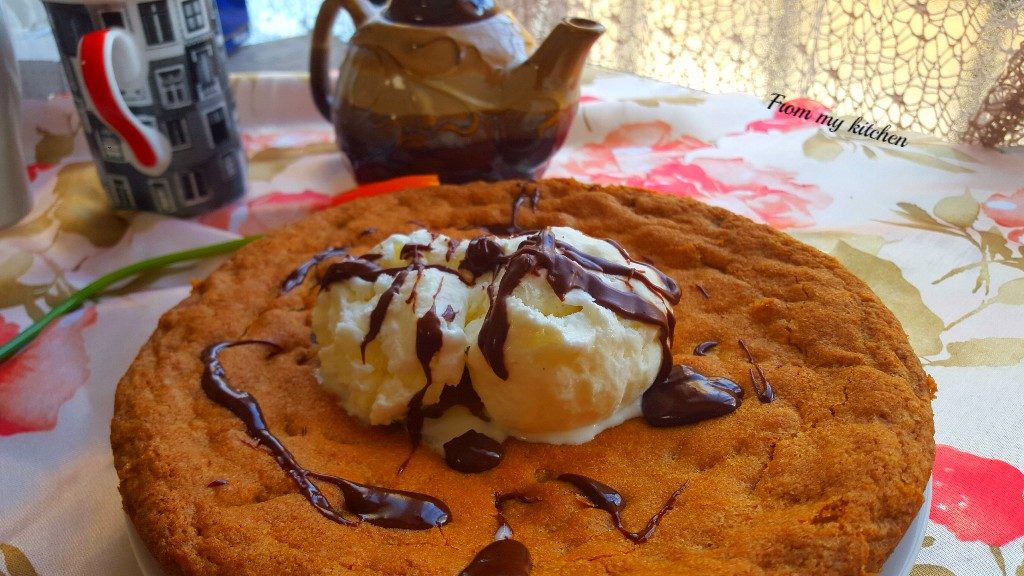 You have to eat it when its warm.Just scoop out some icecreams on top of the cookie and enjoy warm gooey chocolatey cookie with those icecreams.It is yumm and also perfect for a lazy day to control your sweet cravings!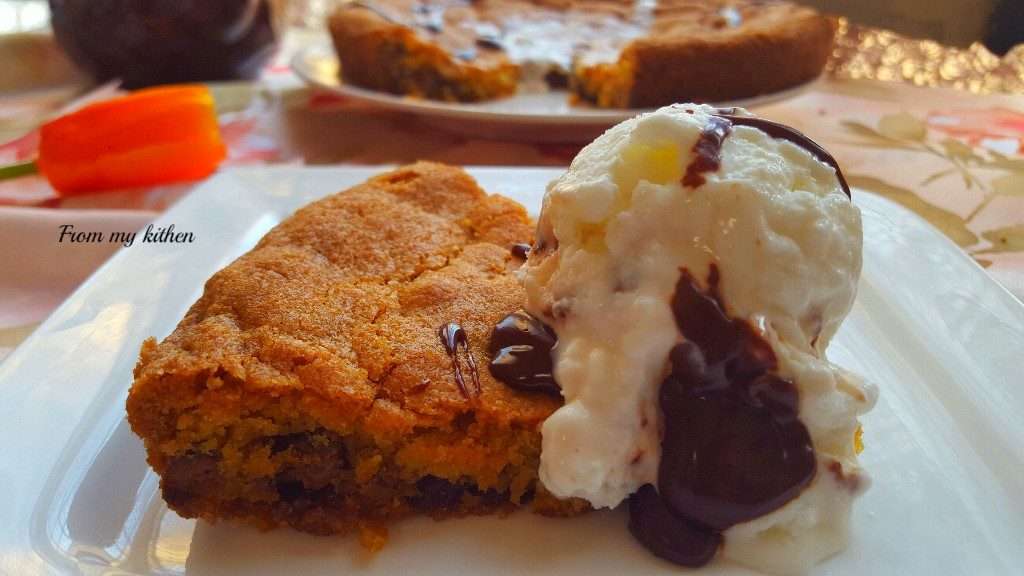 For preparing this, mix batter of a chocolate chip cookie ,take a round pan and just spread it out and bake for 20 to 25 minutes.That's it.Serve it hot with icecreams.Kids and grown ups both will enjoy it like kids!
Ingredients
90 grams butter
1/3 cup brown sugar
1/2 cup sugar
1 egg
1 tspn vanilla essence
1 cup all purpose flour
1/2 tspn baking soda
1/ 4 tspn salt
1 cup chocolate chips
Method
Preheat your oven to 180 degree.
Cream together your butter and powdered sugars well(if your butter is soft enough no need of any electric mixer)
Add egg and vanilla and nix
Add dry ingredients and mix all until well combined.
Add chocolate chips mix and spread it in your baking pan and bake it until the edges are brown for about 20 to 25 minutes.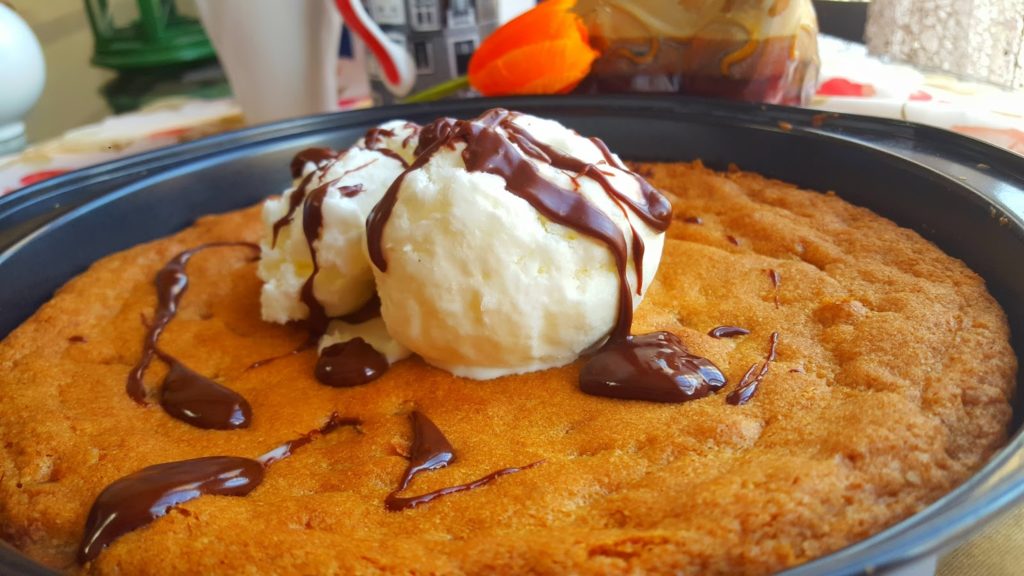 Chocolate Chip Monsters are ready to serve now!Come on what are you waiting for.It will take less tan 45 minutes including cooking time.Try it out!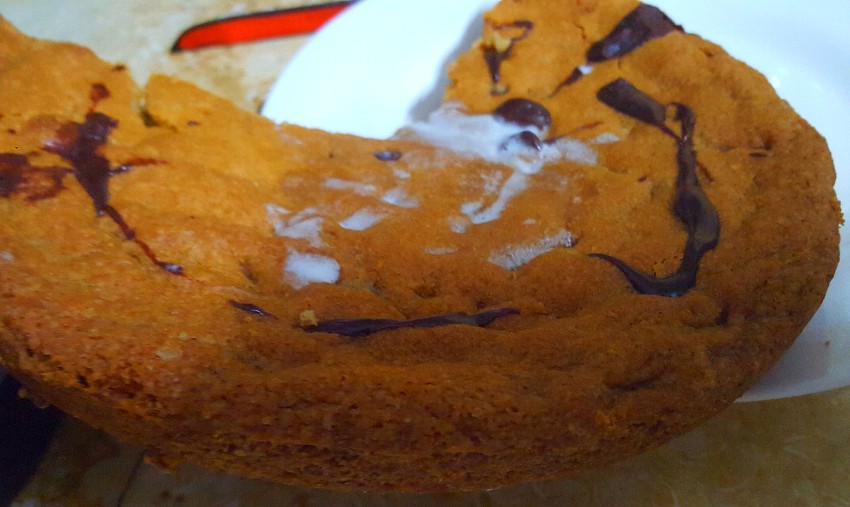 Scoop some ice cream and drizzle some chocolate sauce and dig in it!Remember to serve it hot!(Wait for 5 minutes)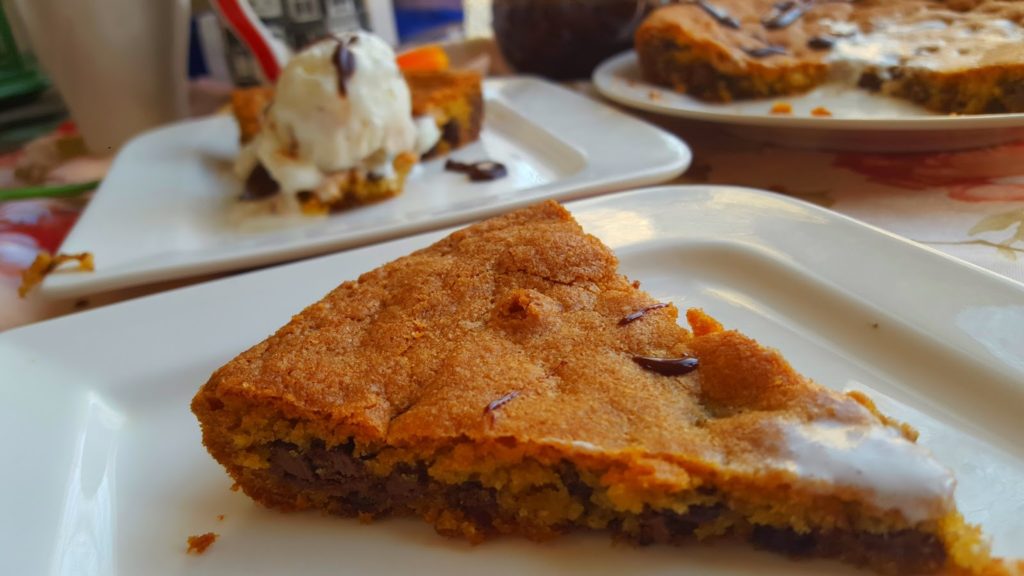 Happy Baking!