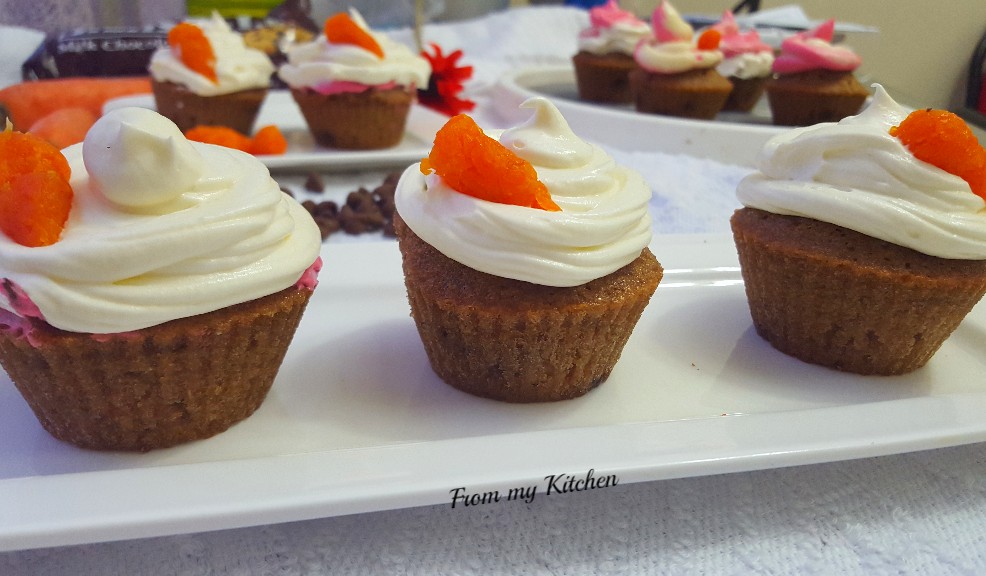 A treat for kids!Moist chocolate and carrot cupcakes with creamcheese frosting.Made it for my son's class party.Actually i decided to make carrot cupcakes but he want it chocolatey.So a chocolate twist in carrot cupcakes and it was yum!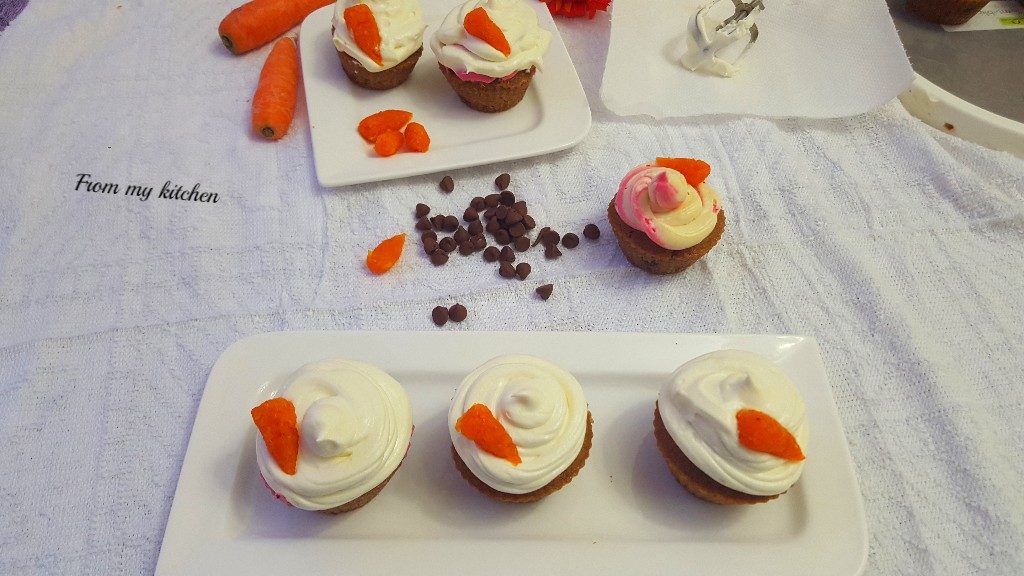 I am sure i there is chocolate kids will not say no.So a better way to make your kids eat this healthy veggie.Carrots are rich in Vitamin A and very good for eyes.So try this carrot cupcakes for kids :)! Chocolate and carrots with the cream cheese frosting was a hit combo.So nothing better than this for kids party.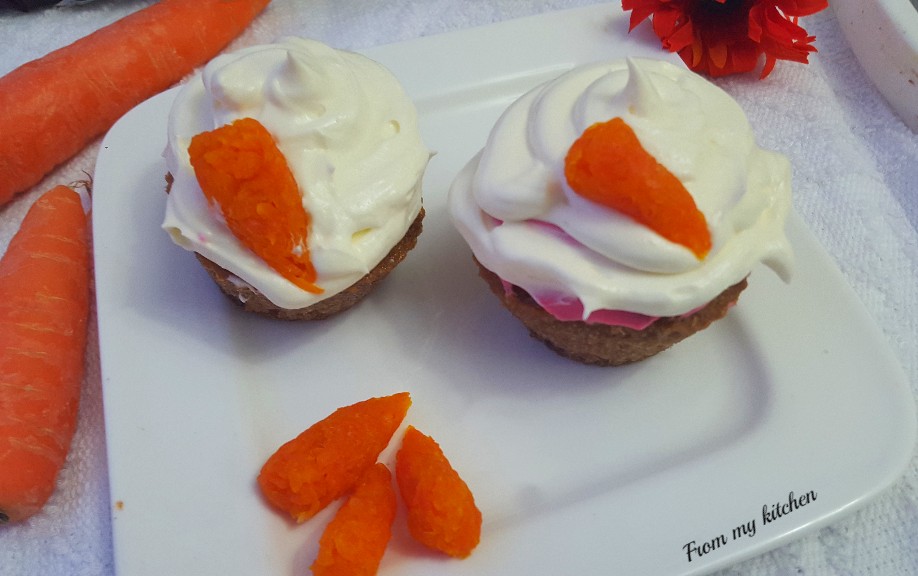 Ingredients
3 eggs
1 cup sugar
120 grm melted butter+ 1/4 cup oil(all together 3/4 th cup)
1/2 cup milk
1 &1/2 cup flour
1/4 cup cocoa powder
2 tsp baking powder
½ tsp salt
1 cup grated carrots
½ cup chocolate chips
For Frosting
150 gram cream cheese
75 gram butter
1 cup icing sugar
1 tspn vanilla essence
Method
Preheat the oven to 180 degree.
Sieve dry ing and keep it aside.
Mix together wet ingredients like butter,oil,eggs and vanilla and mix it with a hand whisk.Now add sugar and mix well then add the flour and milk alternatively and mix well.Add grated carrots and chocolate chips mix.Batter is ready.
Pour it in the cupcake mould lined with cupcake liner or use silicon mould that will comes out clean.Fill 3/4 of the mould and and bake it for 15 to 20 minutes or until the toothpick inserted comes out clean.
For frosting
Blend together butter and cream cheese and make it smooth then add icing sugar and beat well.Add vanilla.If you feel like adding more sugar adjust accordingly.If the frosting became too thick add few drops of milk.
Only one was here for tasting and it finished with no time!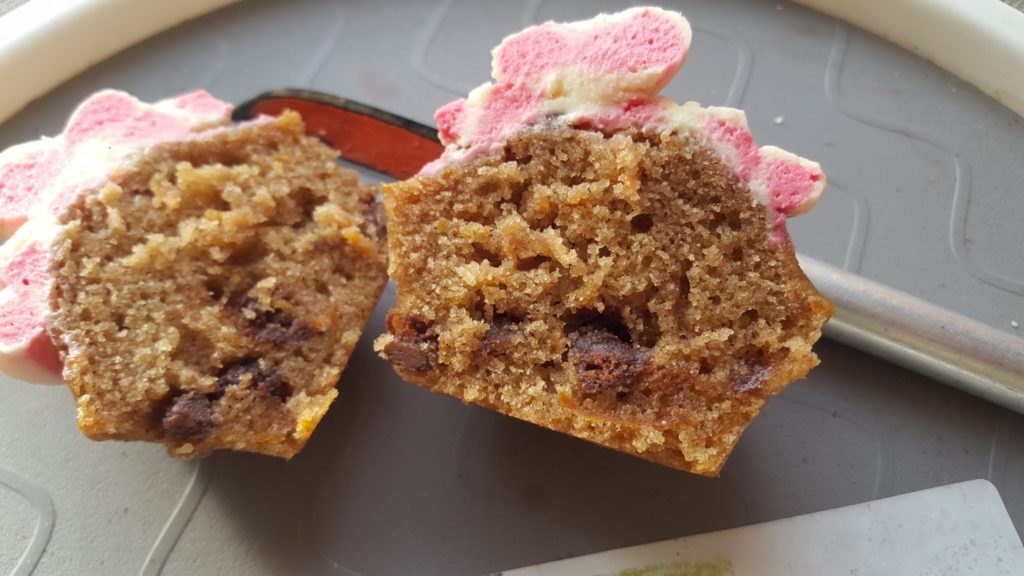 It is moist and chocolatey!