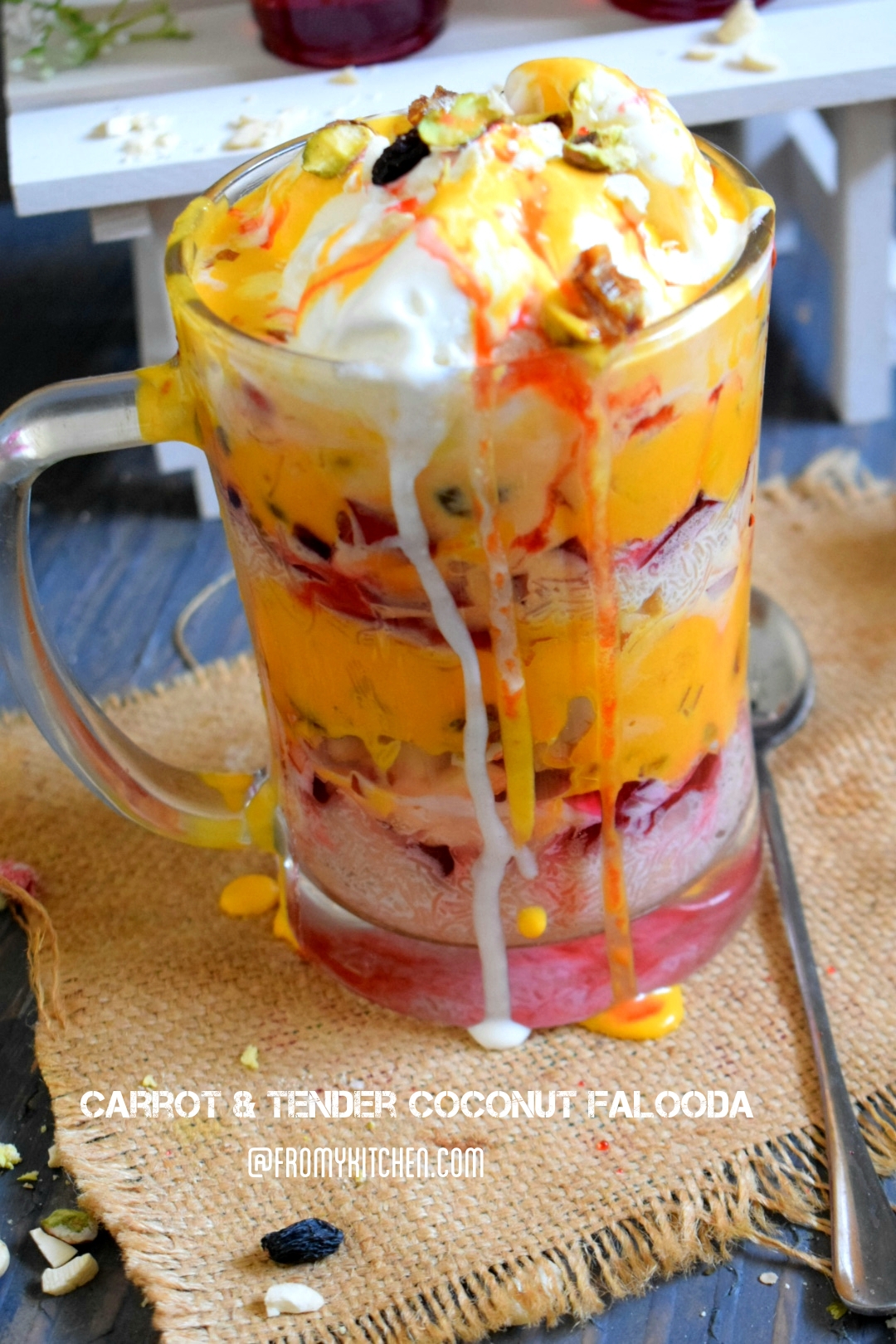 Faloodas is the absolute favorite for all of us! Rich fruit creams loaded with matching fresh and dry fruits with a big scoop of vanilla ice cream is a real indulgence isn't it? Here the combination of thick carrot cream with runny coconut cream is a killer combo with all the dry fruits, ice cream, and all other goodness added in it!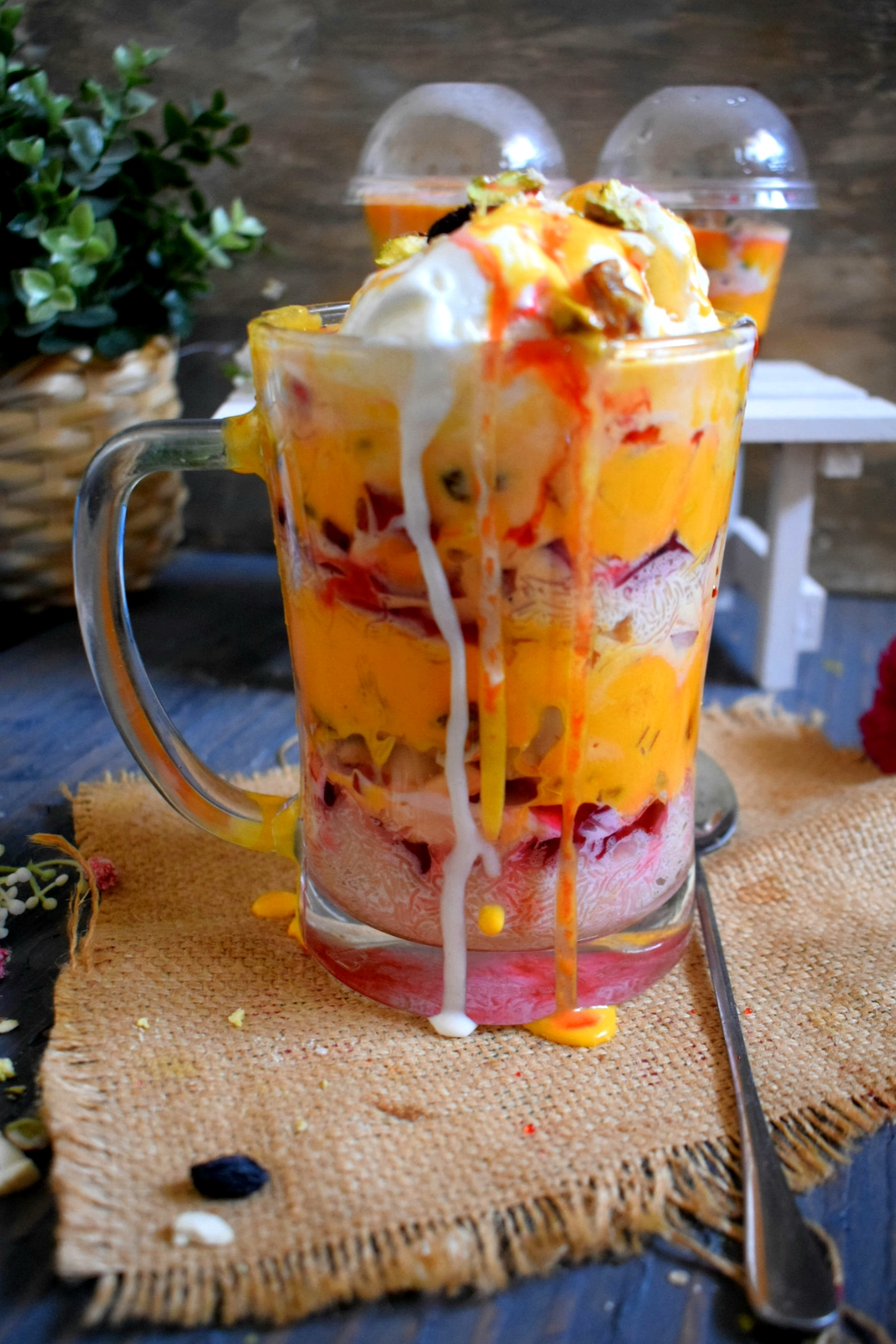 I exactly had a feel of having falooda from a famous ice cream parlor in my hometown! I really miss all those fun and eat-outs! May this phase pass soon! Very easy to prepare and lip-smackingly delicious treat for this Eid! In sha Alla will try to add one more recipe!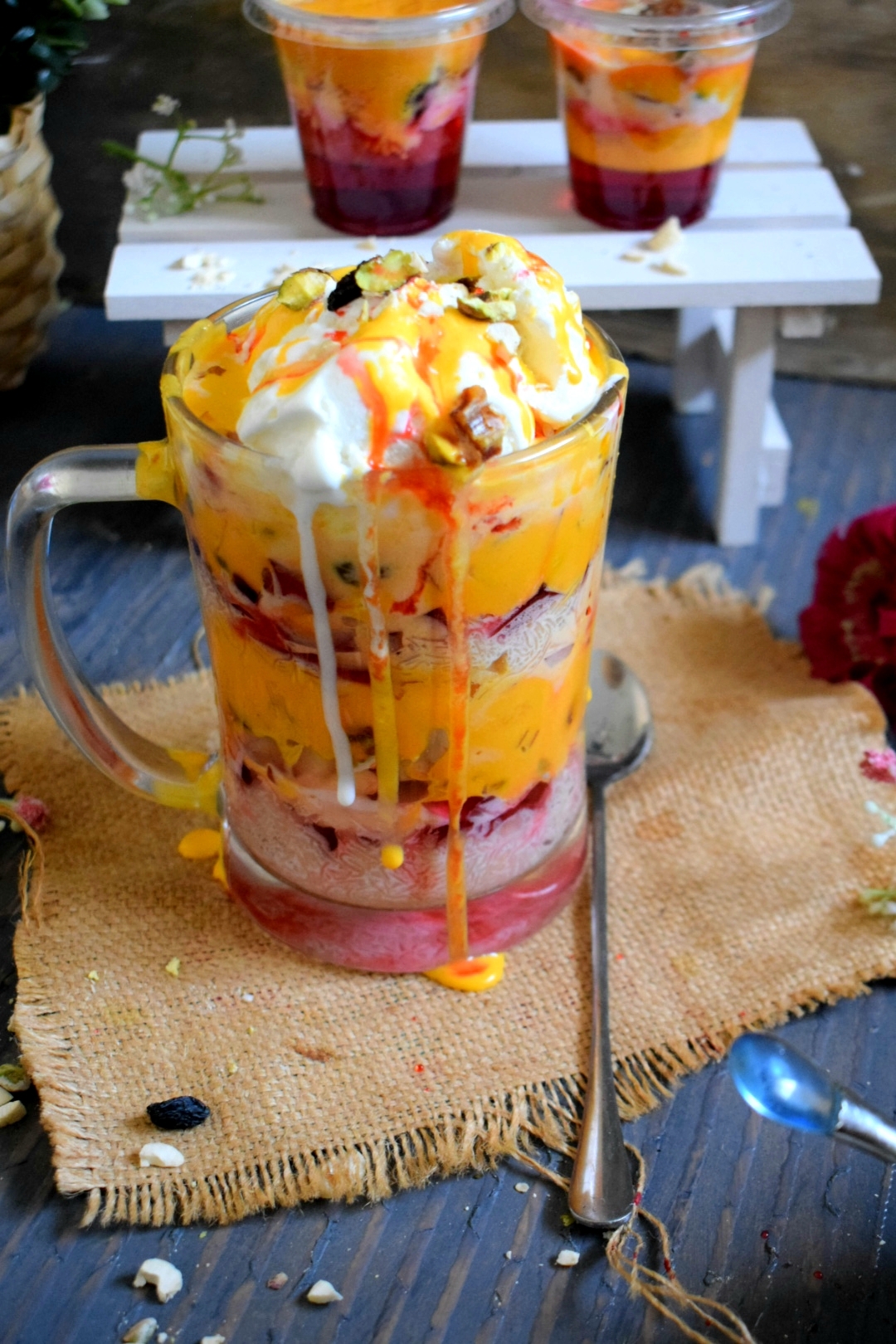 This one is a must try if you are a falooda or fruit salad lover! I think here we call it as sundaes, but it can't beat our humble falooda! My Mom love it and I'm dedicating this one for her and for all the falooda lovers there! Eid Dessert!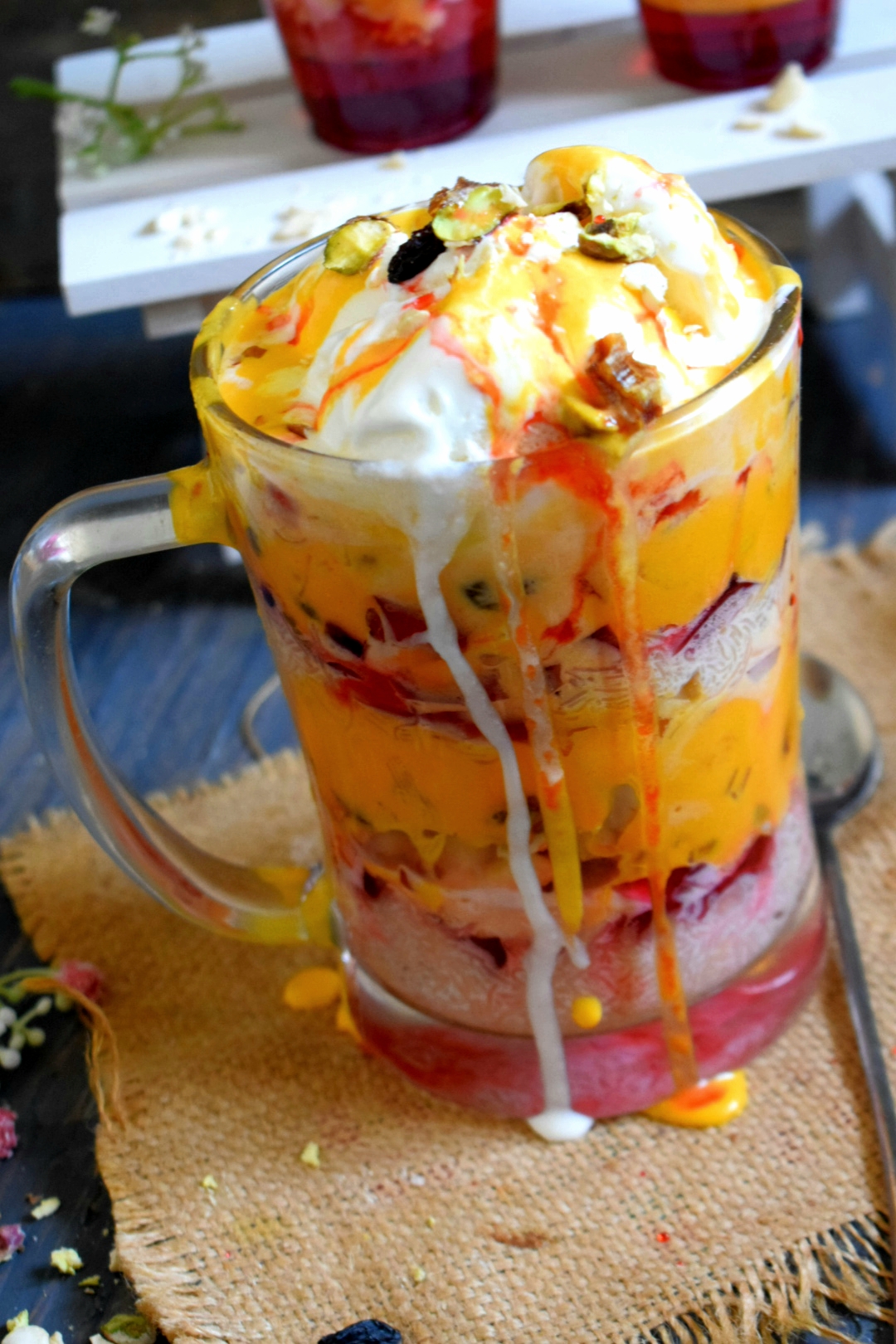 Link for Mango Falooda is here
Ingredients for Cream
3 carrots boiled
150 ml fresh cream
condensed milk for sweetness
1 tsp vanilla
1 cup thick coconut cream
100 ml fresh cream
condensed milk for sweetness
Other Ingredients
boiled vermicelli
Sabja seeds soaked in water if you have
Dry fruits like cashew, almond and pistachios
Fruits of your choice
Jelly
Some Rose syrup-like Roohafza
Method
For coconut cream blend together coconut milk, cream and condensed milk and keep it aside
For Carrot cream blend together boiled carrot, cream condensed milk it's a little thick consistency
For Assemblin check the video!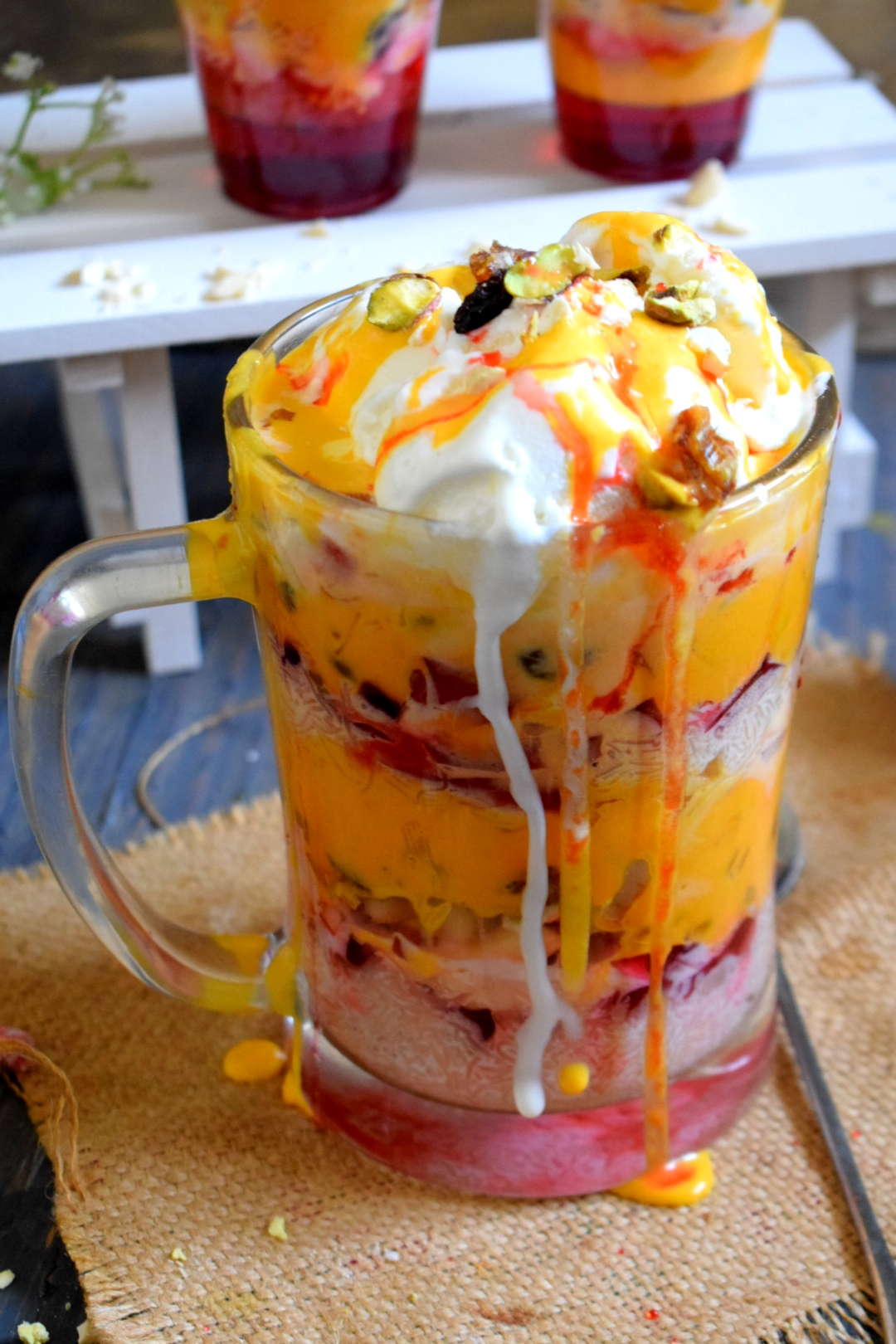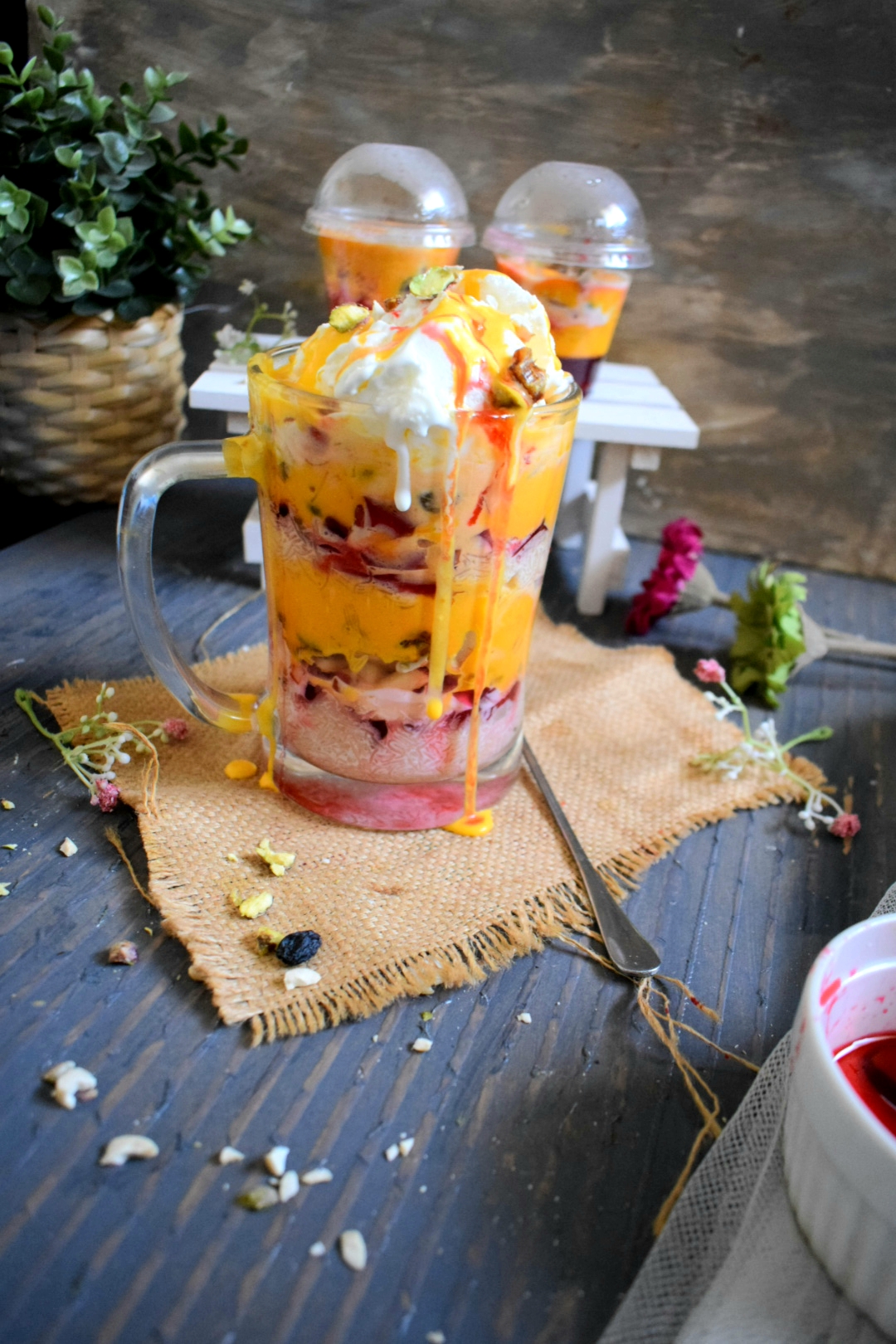 Happy Cooking!