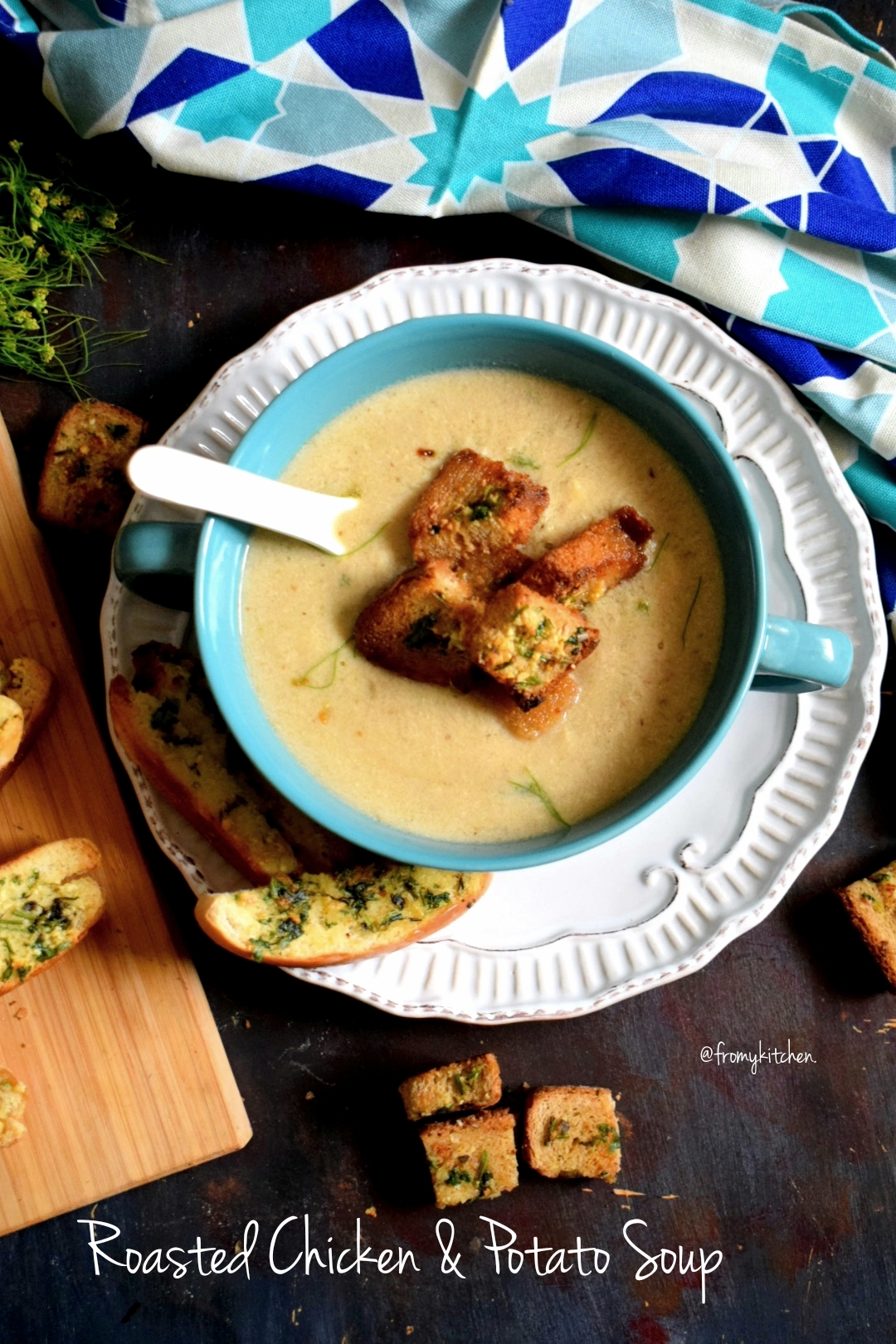 A cup of piping hot soup on a chilly day, is a perfect company, right?😀 Here comes a creamy warm and so flavorful chicken and potato soup with very basic ingredients that you will fall in love with! Yes without any thickening agent and mess you will get a warm bowl of healthy soup which is filling and soothing!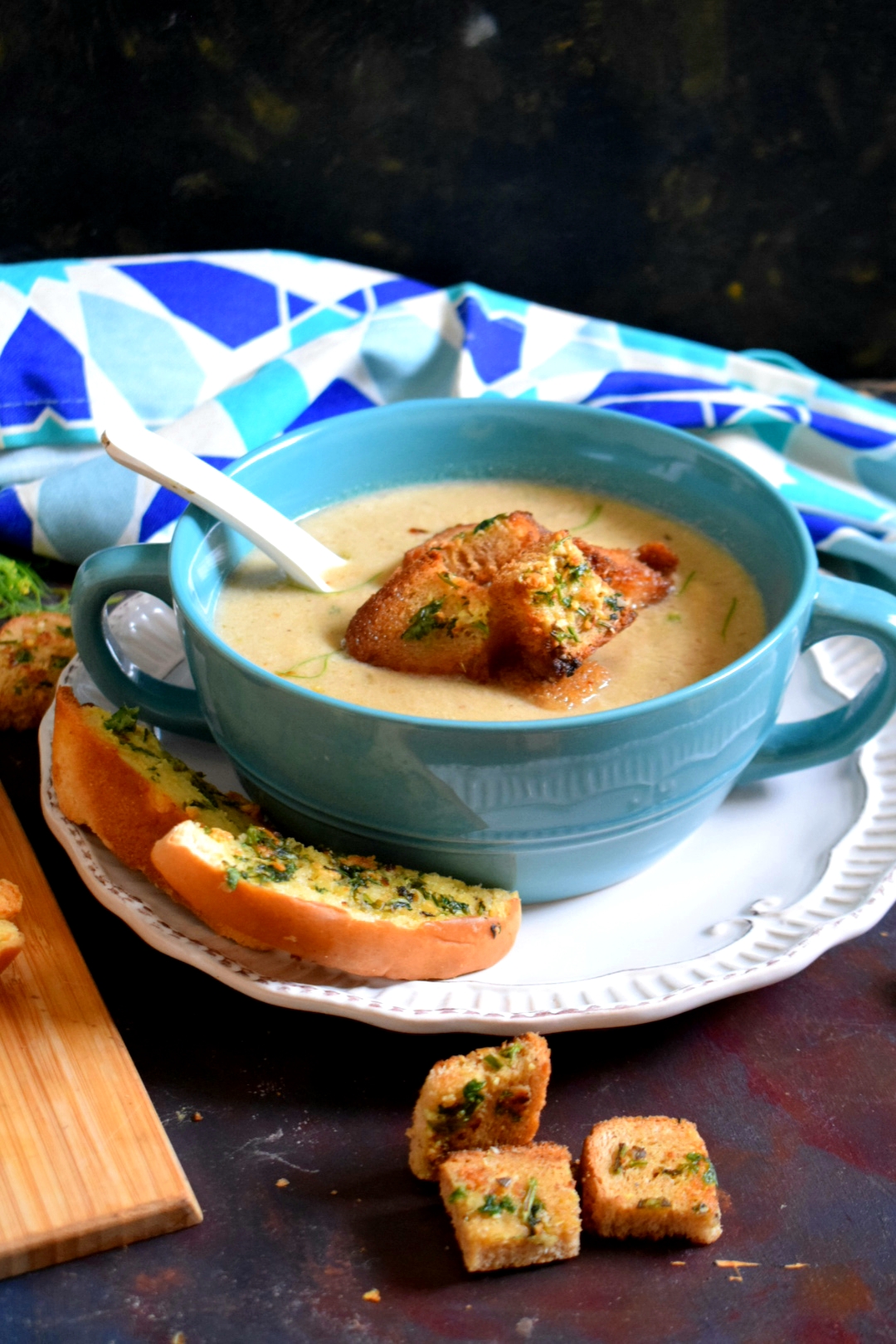 Here the chicken and potato are roasted on high flame to make it more flavorful and once its boiled and cooked grind some of the pieces to smooth paste to make it creamier and rich! Almost like cream of chicken soup with some spices and herbs in it that adds an extra kick to the soup!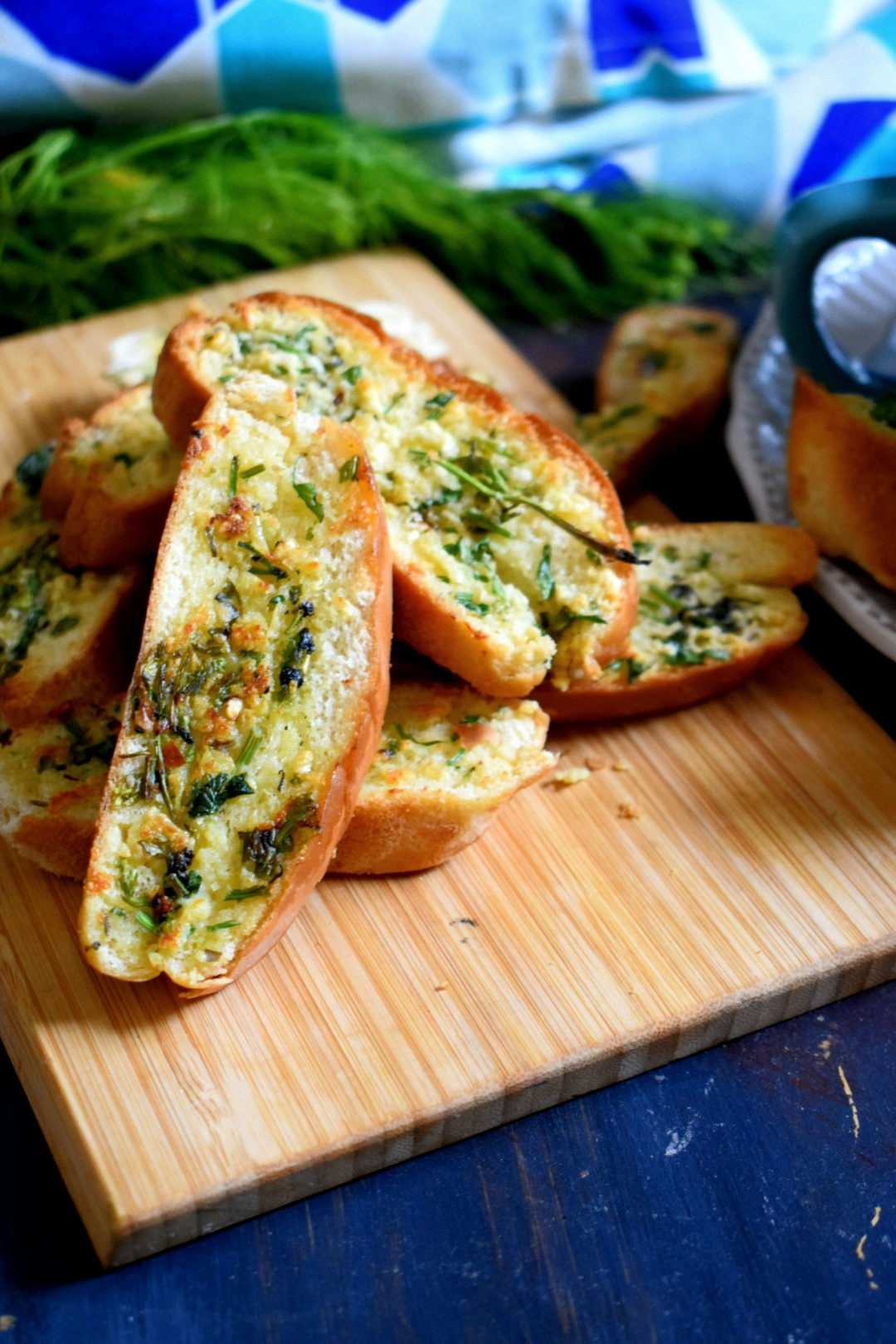 Garlic Bread is an inevitable combo with this soup. That garlicky crunch along with the creamy soup is a match made in heaven I must say! I made it for Jorenq Cook Along! Those who are following me from the beginning may know about Jorenq as I mentioned a couple of times before in some of my posts. For those of you who don't know it is a lively food group in FB! I'm so overwhelmed with the response they had shown, i mean many of them tried and shared the pics with the most valuable feedbacks which is so precious for me! 😀😍
For the garlic bread recipe to serve along with soups check this video link…..I've shared a cheesy garlic bread before, if you want the recipe check out the link here!
Ingredients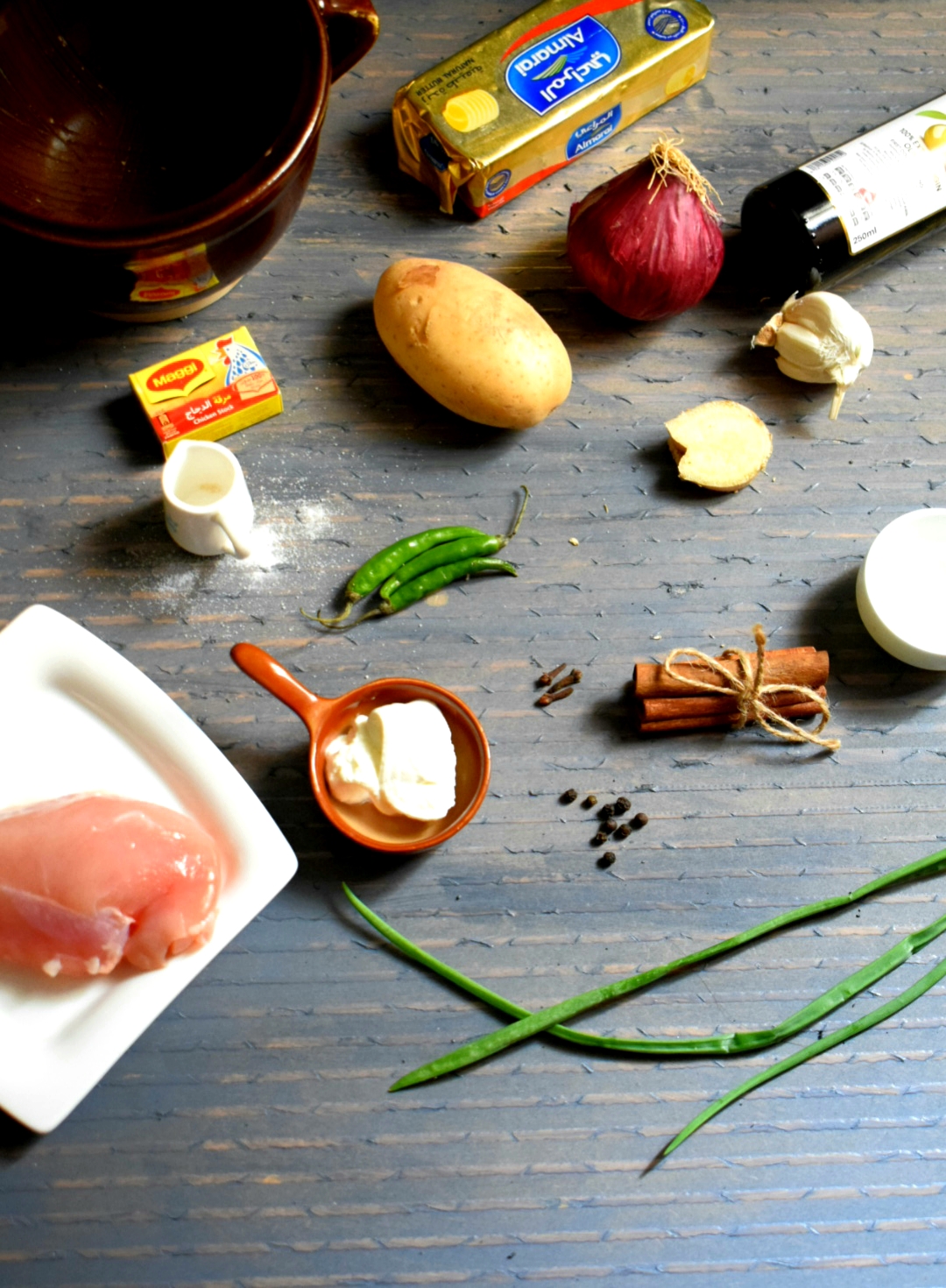 200 gm chicken breast fillet
1 small onion
1 small potato
3 cloves garlic
1 small piece of ginger
2 green chilies ( you can add more or less to adjust the spiciness)
salt to taste
1 chicken cube (opt)
1 stick cinnamon
2 to 3 cloves
3 to 4 peppercorns
5 to 6 cups of water
Spring onion
1 tbsp fresh cream(opt)
1 tsp vinegar
Olive oil and 1 tbsp butter
Process
Roughly chop the onion, green chilly, potato and ginger garlic.
In a pan add some olive oil and butter.
In this add chopped onion, ginger-garlic and green chilies and cook for 2 to 3 minutes, then add potatoes and roast it on high flame for 2 minutes.
Add chicken cube at this time and mix well.
After some time add the chicken cut into small pieces and roast it on high flame until potatoes and chicken are slightly brown and roasted.
Now add the water and spices like cinnamon, peppercorns and cloves.
Cover the pot and cook it for 20 to 30 minutes.
Then discard the whole spices like cinnamon and cloves, transfer the pieces of chicken, potato with other veggies to a blender and blend it to a smooth fine paste.(If you like some chunks of potatoes and chicken leave some there)
Now add this back to the pot and mix well.
Add spring onion and boil it for few more minutes.
The soup thickens when it sits, so don't simmer it for a long time.
Switch off the flame when you get the desired consistency!
Lastly, add the vinegar! Have it hot with the prepared garlic croutons!
Video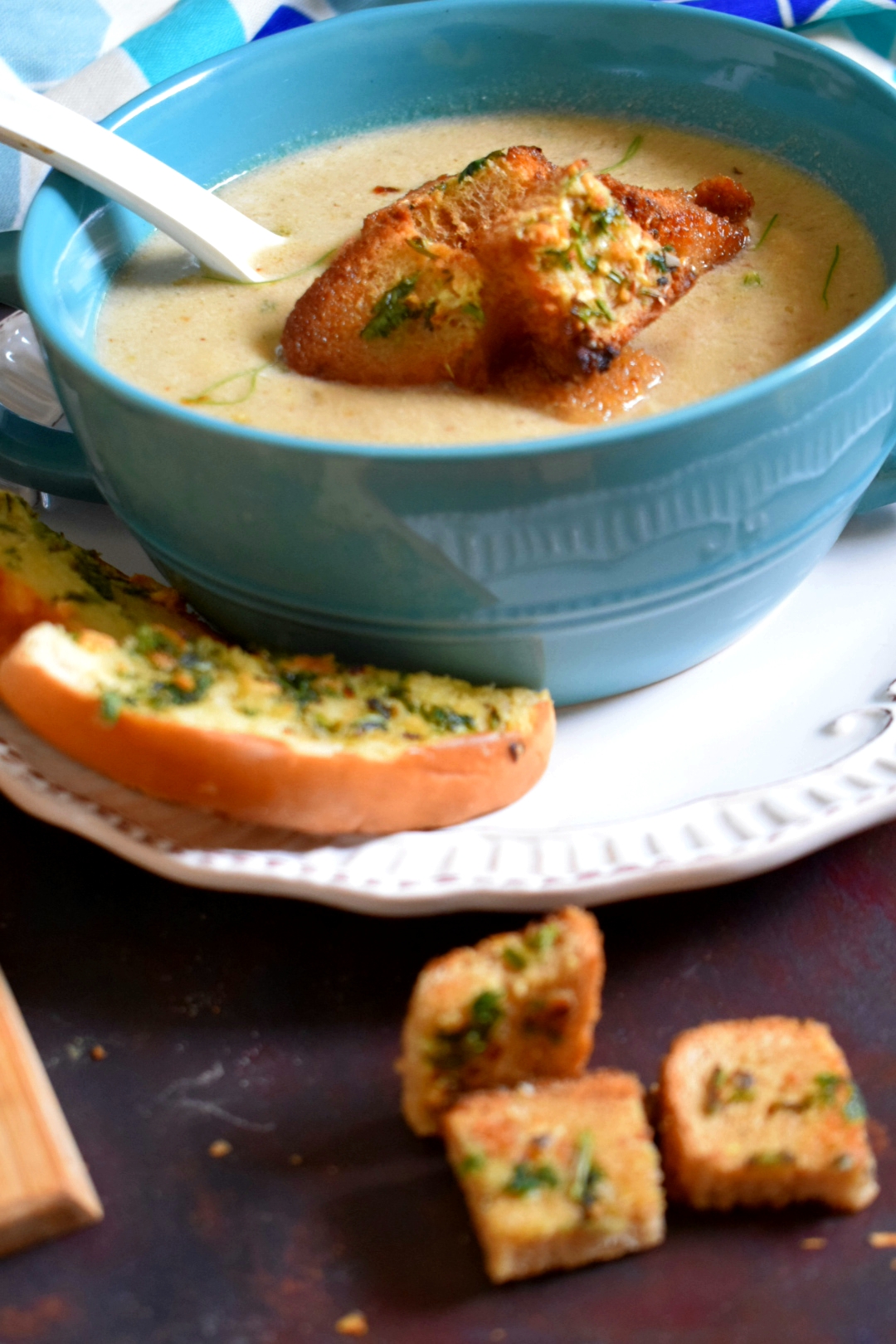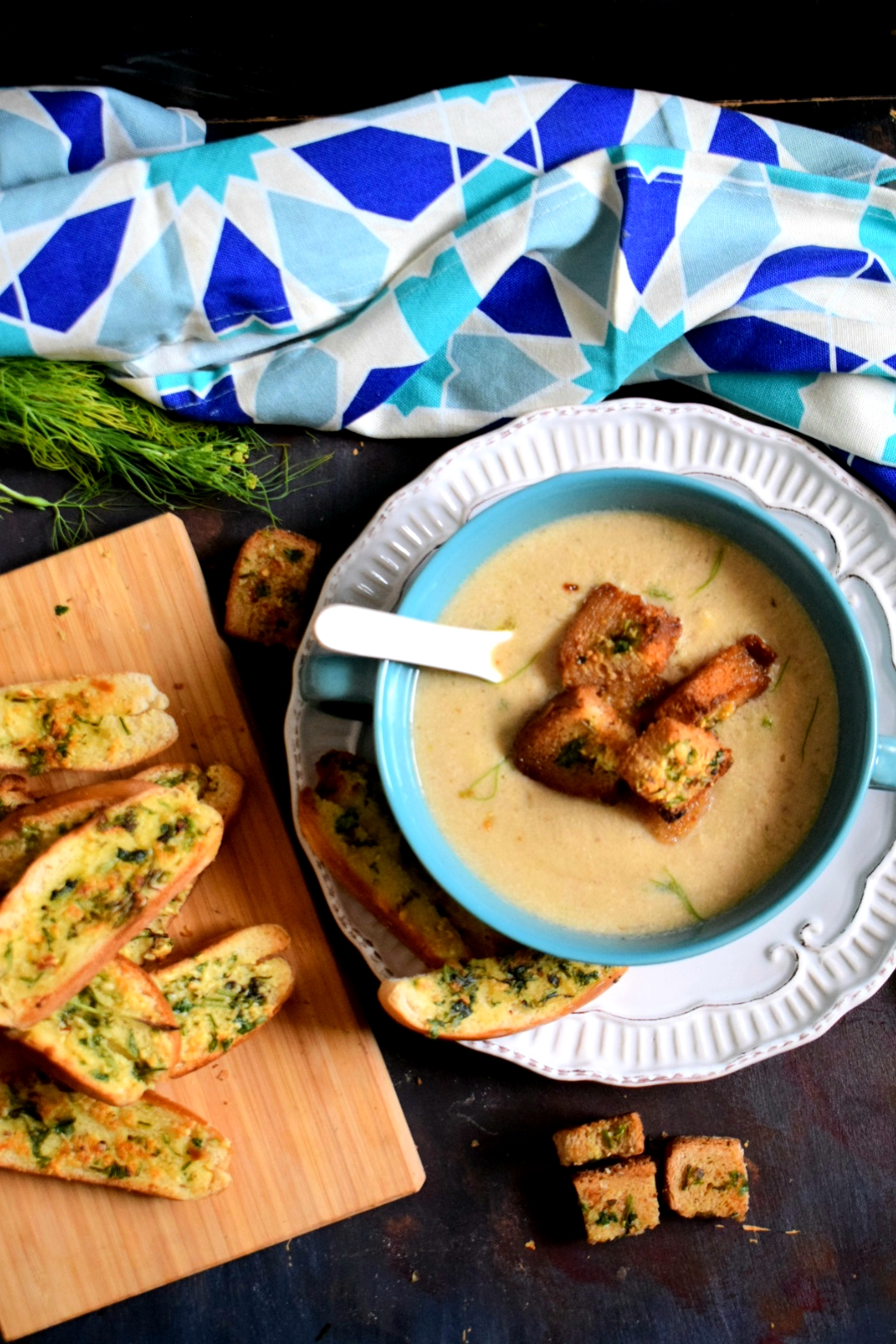 Relish it on a winter evening with your family!