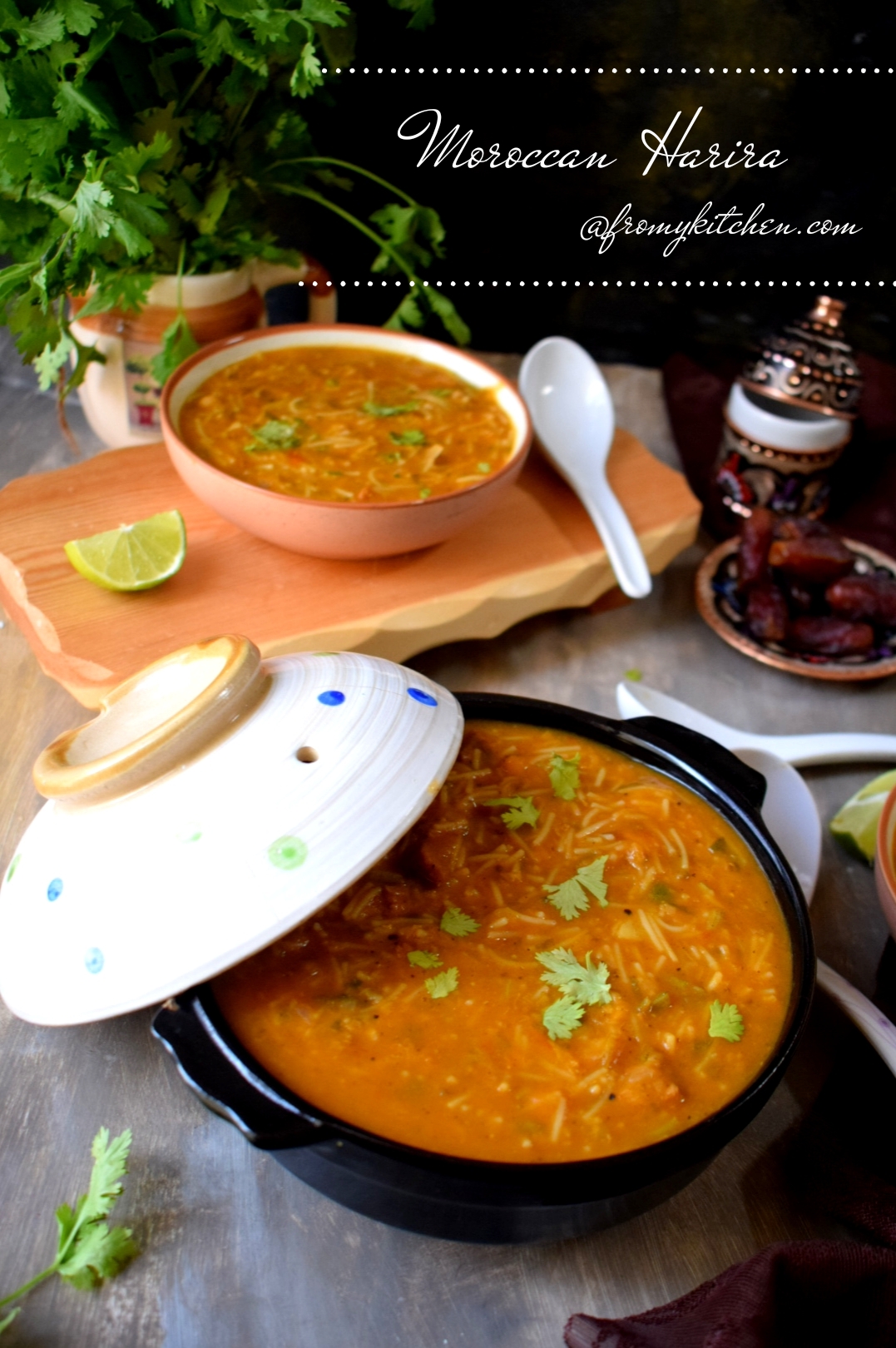 Harira is a traditional Moroccan Soup which is made especially during Ramadan! It is tomato based soup with lentils, chickpea and meat in it which makes it wholesome and healthiest one! It tasted so good i must admit! It's a filling and hearty meal while breaking fast with all the goodness added in it!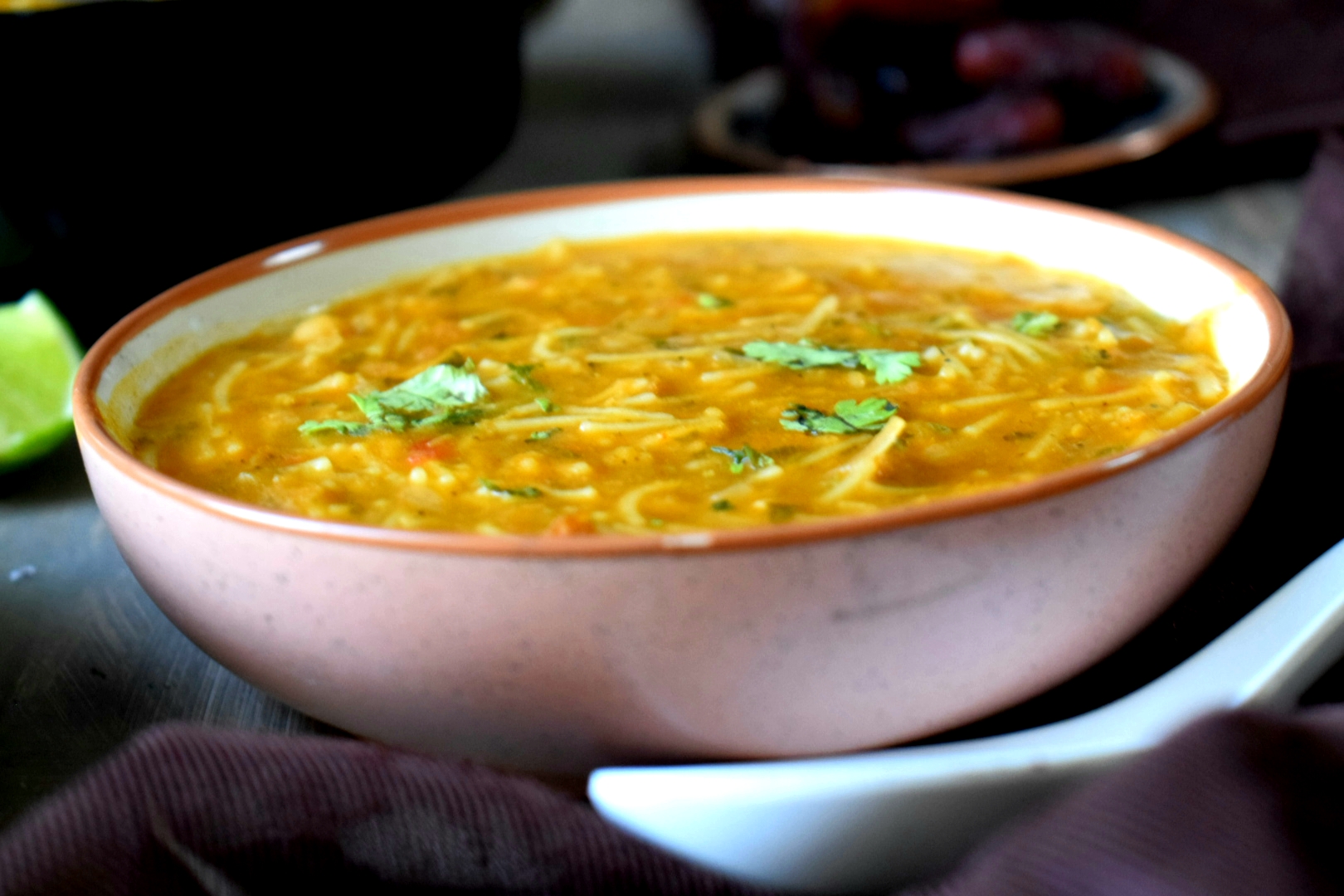 If you are searching for some healthy recipe while breaking fast this is a must one to try! I'm reducing fried items maximum during this Ramadan and trying to include such hearty meals instead! A bowl full of this harira is surely an energy booster for the whole day. I had it for my sehri too!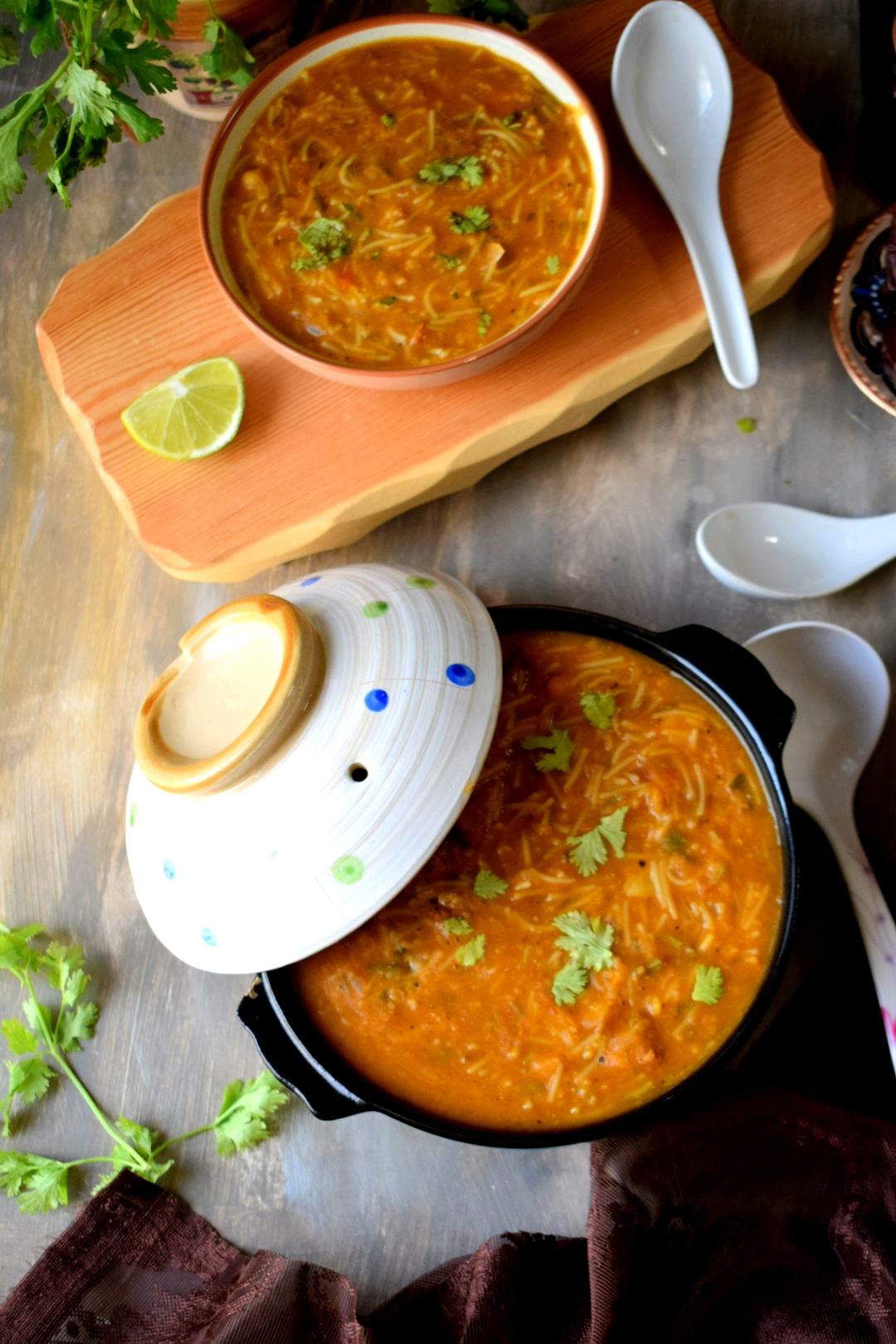 I made this soup last Ramadan too but was unable to upload the recipe, maybe this is the right time as this month's MFB challenge is all about healthy soups in Ramadan. I'm eagerly waiting to see other recipes! I browsed many recipes, and there are many variations of making this one, some have a very long process and some are very simple and you all know i love to create simple and delicious one always, In some recipes, they are adding vermicelli i found it interesting and did it! But if you don't like it you can skip it. The vermicelli in the soup attracted Kashif and he loved it too!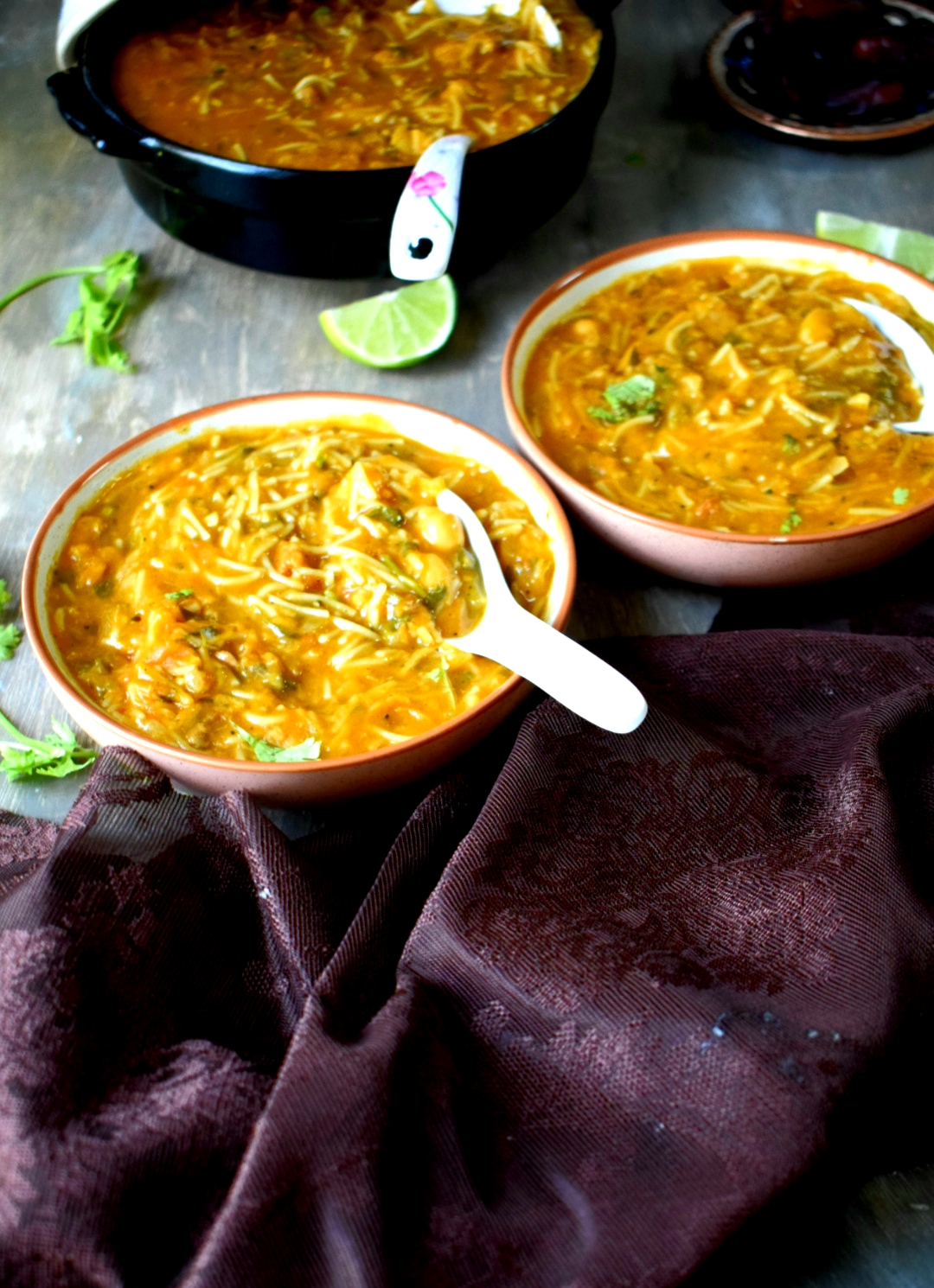 Ingredients
300 to 400 gm boneless beef or mutton (cut into small cubes
1 large onion grated or finely chopped
3 medium-sized tomatoes boiled for 10 minutes and peeled(take 4 if small)
1/2 cup channa daal or gobenzo
1/4 to 1/2 cup chickpea soaked overnight
Salt to taste
1 tsp ginger powder or finely chopped ginger
Pepper to taste
1 stick cinnamon
1/2 tsp turmeric powder
Some olive oil
2 tbsp tomato paste
1 tbsp butter
6 to 8 cups water
A bunch of cilantro and parsley finely chopped
Other ingredients
2 to 3 tbsp wheat flour mixed in water
Vermicelli  a hand full of
3 tbsp tomato paste mixed with some water
2 tbsp butter
Method
In a pressure cooker add all the ingredients from mutton to cilantro and parsley. Mix well and pressure cook it for 45 minutes.
Mix wheat flour with some water and keep it aside.
When it's done transfer it to a vessel, If its too thick add some water mix well,
when it starts to boil add the tomato paste, butter and mix well,
Add wheat mix and stir well.
Add the vermicelli and simmer it for 10 minutes. Add water if needed, check the seasoning and add
Lastly, add some butter and chopped cilantro and parsley!
Serve it hot with lemon wedges.
Note: If you like more tomato flavor add more, You can use up to 5. If you don't like vermicelli skip it.
Happy Cooking!
You are invited to the Inlinkz link party!
">Let's check what others have for this challenge